Flora and Fauna - Wonderful Handmade Wednesday on Indiemade
Posted September 6, 2017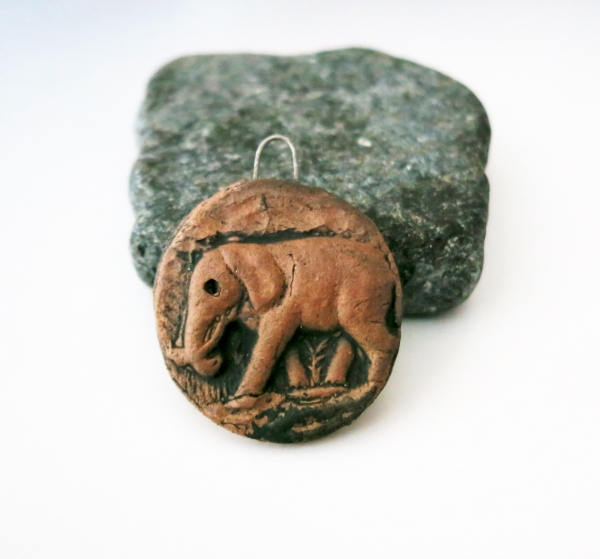 I have always admired Walter Cronkite on so many levels, but mostly as an intelligent and reliable newsman and as a vital, moral human being. Even though he died in 2009, I still remember his plain spoken grace in delivering the news, from moonwalks to war, assassinations to peace treaties and thusands of other topics. A favorite quote of his, made 2005 (but still oh so relevant today), is this one:
"I am joining the hundreds of thousands who shall be marching in the Virtual March on Washington to Stop Global Warming in order to demonstrate the concern that we all hold for the future of our planet and all the living things — flora, fauna, human and animal — that exist upon it. The governments of the world have tarried long enough, and the United States is scarcely without doubt the greatest culprit among them. We the people have the strength to bring our country from our weak-kneed stumbling gait in the last ranks of reason to the leadership of the great march to environmental victory."
Unfortunately twelve years later, in 2017, the United States is taking huge stride backwards in protecting the environment, in protecting the flora and fauna that is so important for our own human health on Mother Earth. I for one, as an ex-science teacher and environmental educator, am extremely appalled.
Since the theme of today's Wonderful Handmade Wednesday, I chose items in Indiemade artist friends shops that represent flora and fauna, some wild and some domestic. If you find something that catches your eye, please either click on the photo or the link below the photo to be taken to the shop for more pictures and information. Enjoy this week's picks.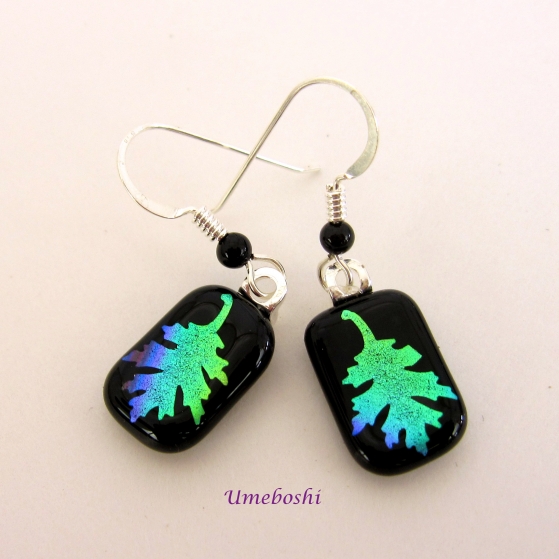 Rainbow on Black Dichroic Glass Oak Leaf Dangle Earrings with Onyx Handmade by Jo of Umeboshi Jewelry Designs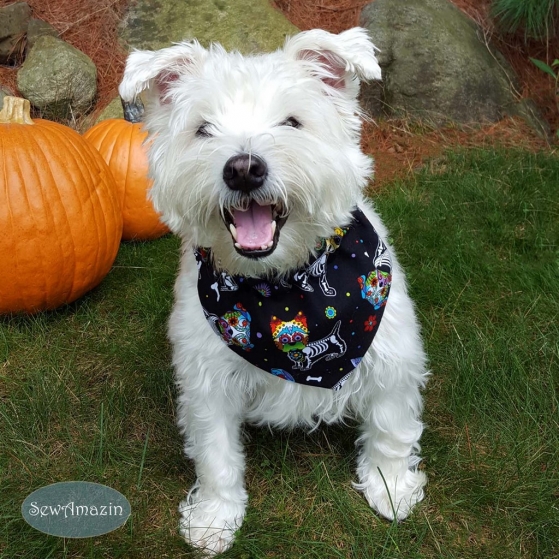 Day of the Dead Sugar Skull Pups Halloween Dog Bandana Handmade by Donna of SewaAmazin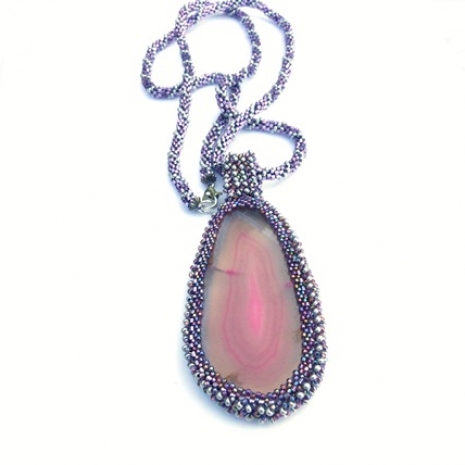 Peony Pink Hand Beaded Agate Pendant and Necklace with Purple Beads Handmade by Cathy of CraftingMemories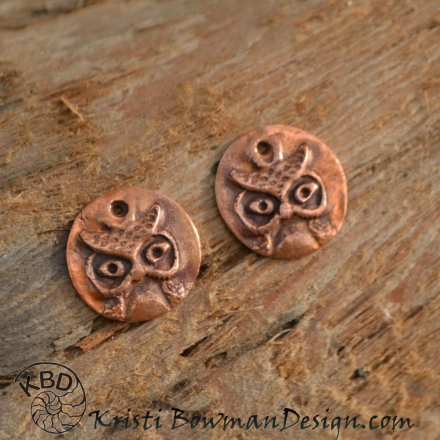 Copper Little Owl Faces Jewelry Components, 1 pair, Handmade by Kristi of KristiBowmanDesign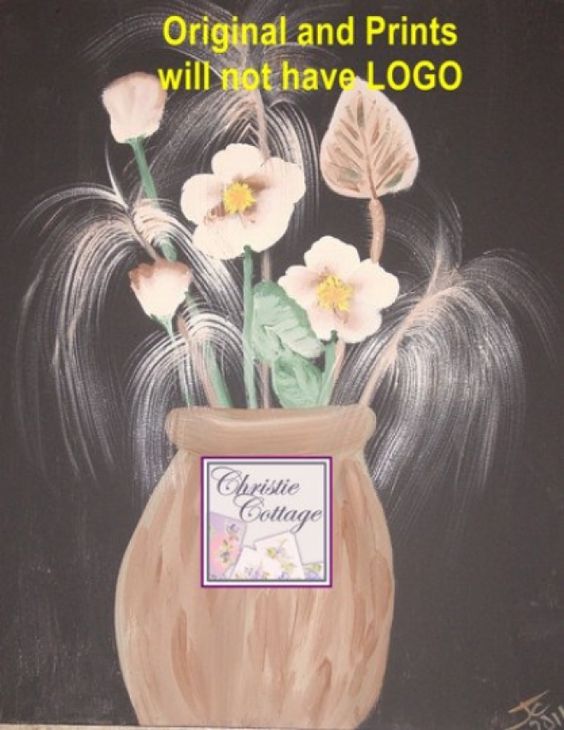 "Memories" Flowers in Vase ACEO Print from Original Acrylic Painting Handmade by Jacki of Christie Cottage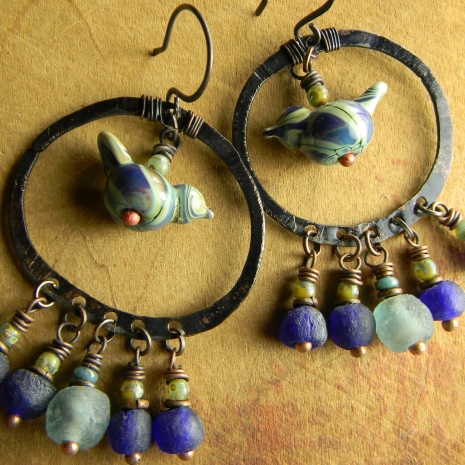 Artisan Lampwork Bird Earrings with African Recycled Glass Green and Cobalt Blue Handmade by Gloria of Chrysalis Tribal Jewelry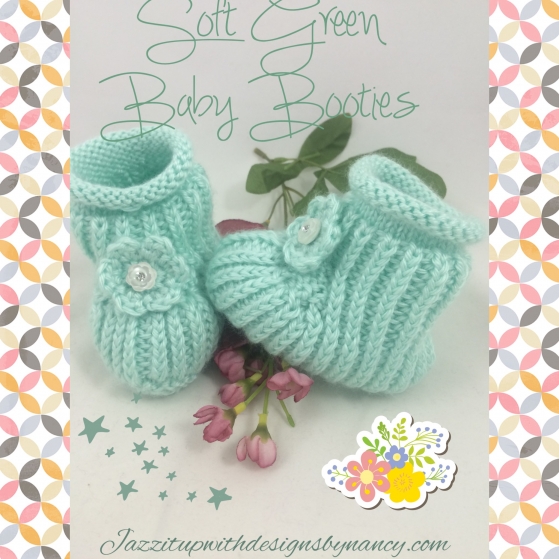 Hand Knit Soft Green Baby Booties, 6-12 months, with Flower and Rhinestones Handmade by Nancy of Nancy's Knots, Lace and More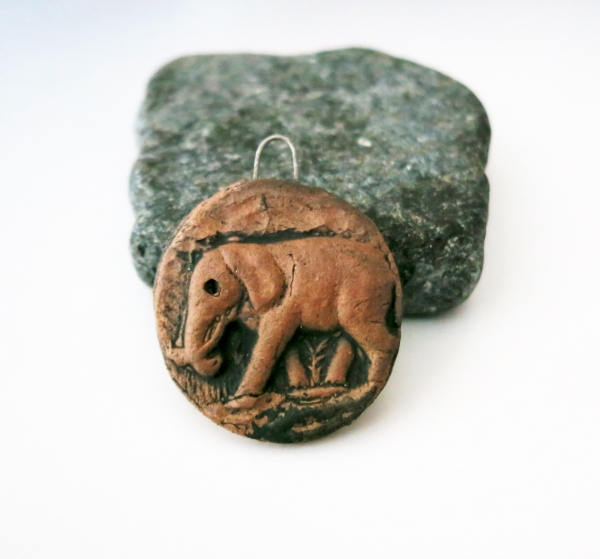 Rustic Red Clay Stoneware Ceramic Boho Elephant Pendant Handmade by Linda of Linda Landig Jewelry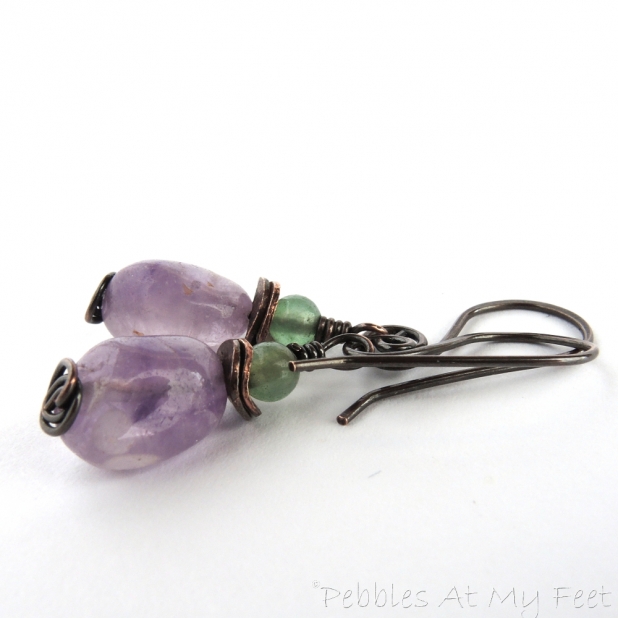 Spring Wildflower Inspired Purple Amethyst and Green Aventurine Gemstone Earrings with Rustic Dark Copper Handmade by Pamela of Pebbles at My Feet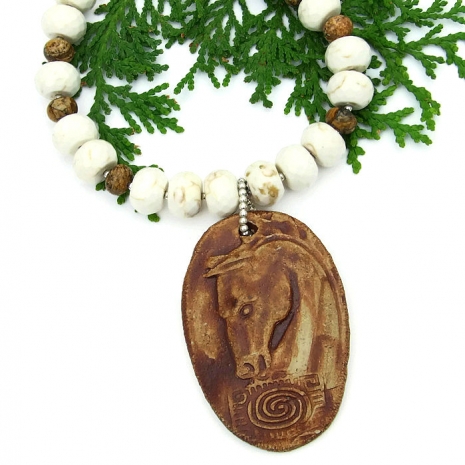 Ceramic Spirit Horse Totem Necklace with Magnesite and Jasper Handmade by Catherine of Shadow Dog Designs
I hope you enjoyed each and every one of these unique flora and fauna handmade creations. If you would like to make my day and the day of the talented artists featured, please leave a comment. And any promotion you can do will be greatly appreciated. Thanks!
My contact information:
Indiemade shop: ShadowDogDesigns
Indiemade blog: ShadowDogDesigns' Blog
Artfire studio: ShadowDogDesigns
ArtFire Blog: ShadowDogDesigns' Blog
Google+: Catherine ShadowDog
Facebook: ShadowDogDesigns - Jewelry
Twitter: ShadowDogDesign
Pinterest: Shadow Dog Designs
Wanelo: ShadowDog
Rebelmouse: ShadowDogDesigns
Flickr: Shadow Dog Designs' Photostream
Beautifully Unique Handmade Jewelry
» Tagged:
ACEO
,
artisan
,
artisan handmade
,
baby booties
,
birds
,
copper
,
Day of the Dead
,
dog bandana
,
earrings
,
elephant
,
fauna
,
flora
,
flora and fauna
,
flower
,
gemstones
,
gift ideas
,
gifts
,
handmade
,
horse
,
jewelry
,
knitted
,
leaves
,
necklace
,
owls
,
painting
,
pendant
,
Shadow Dog Designs
,
ShadowDgDesigns
» Share: