First Page, Last Handmade Item - Wonderful Handmade Wednesday on Indiemade
Posted September 20, 2017

I always love to do random type blog posts, posts that don't have a specific theme, like "flowers, "autumn" or based on a quote. For this post, I chose "First Page, Last Handmade Item" (as of when this blog was written)," a random pick of artisan handmade creations, the last item on the first page. Despite not having a specific theme, the handmade items from Indiemade artist friends always showcase a wide range of extraordinary talent. If an item catches your eye, either click on the photo or the live link beneath the photo to be taken to the item in the shop. There you will find more information and photos. I hope you enjoy these last handmade items found on the first page:

Large Tribal Textured Tubes / Slides, Copper Component Pair, 1 Pair, Handmade by Kristi of Kristi Bowman Design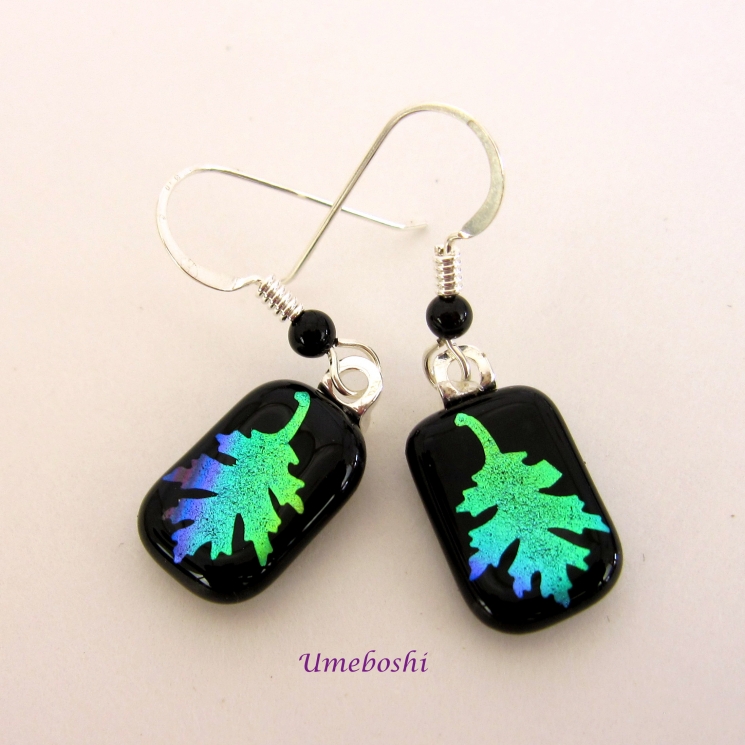 Dichroic Glass Oak Leaf Dangle Earrings, Rainbow on Black, with Onyx Ear Wires Handmade by Jo of Umeboshi Jewelry Designs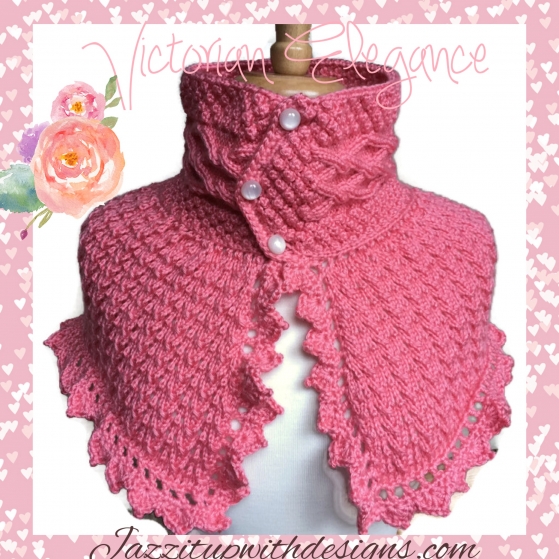 Hand Knit Irish Cables Coral Shoulder Scarf / Neckwarmer with Pearl Buttons Handmade by Nancy of Nancy's Knots, Lace and More
Green and Turquoise Necklace with Artisan Ceramic Spiral Pendant Handmade by Linda of Linda Landig Jewelry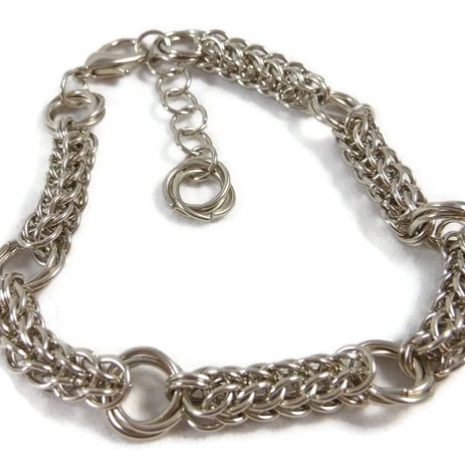 Chainmail Bracelet, Unisex Jewelry, Gift for Him, Gift for Her, Handmade by Cathy of CraftingMemories
ACEO Sugar Skull, ATC, Art Cards Edition, Handmade by Jacki of Christie Cottage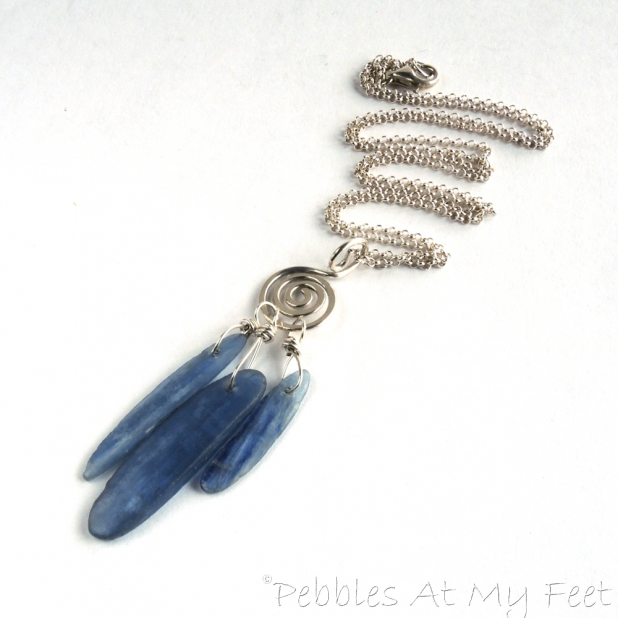 Sterling Silver Necklace with Raw Kyanite Stone and Silver Tassel Pendant Handmade by Pamela of Pebbles at My Feet
Tiny Leaves Autumn Dog Bandana, Collar Slipcover, Large, Handmade by Donna of SewAmazin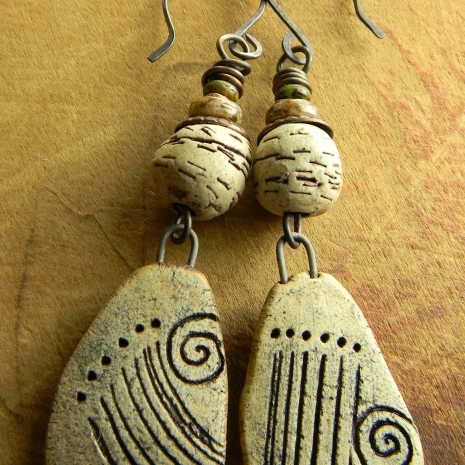 Artisan Natural Clay Primitive Drop Cave Drawing Tribal Earrings Handmade by Gloria of Chrysalis Tribal Jewelry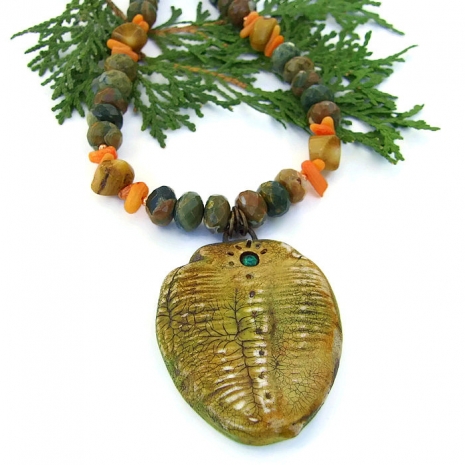 Polymer Clay Trilobite Pendant Necklace with Rhyolite and Bamboo Coral Handmade by Catherine of Shadow Dog Designs
I hope you have enjoyed each and every one of these unique handmade creations! If you would like to make my day and the day of the talented artists featured, please leave a comment. And any promotion you can do will be greatly appreciated. Thanks!
My contact information:
» Tagged:
ACEO
,
ammonite
,
autumn
,
beads
,
bracelets
,
chainmaille
,
copper
,
Day of the Dead
,
dichroic
,
dog bandana
,
earrings
,
gemstones
,
gift ideas
,
handmade
,
handmade gift ideas
,
jewelry
,
knitting
,
necklaces
,
neckwarmer
,
tribal
» Share: