Countdown to Mother's Day - Handmade and Vintage Gifts - Week 7
Posted April 25, 2017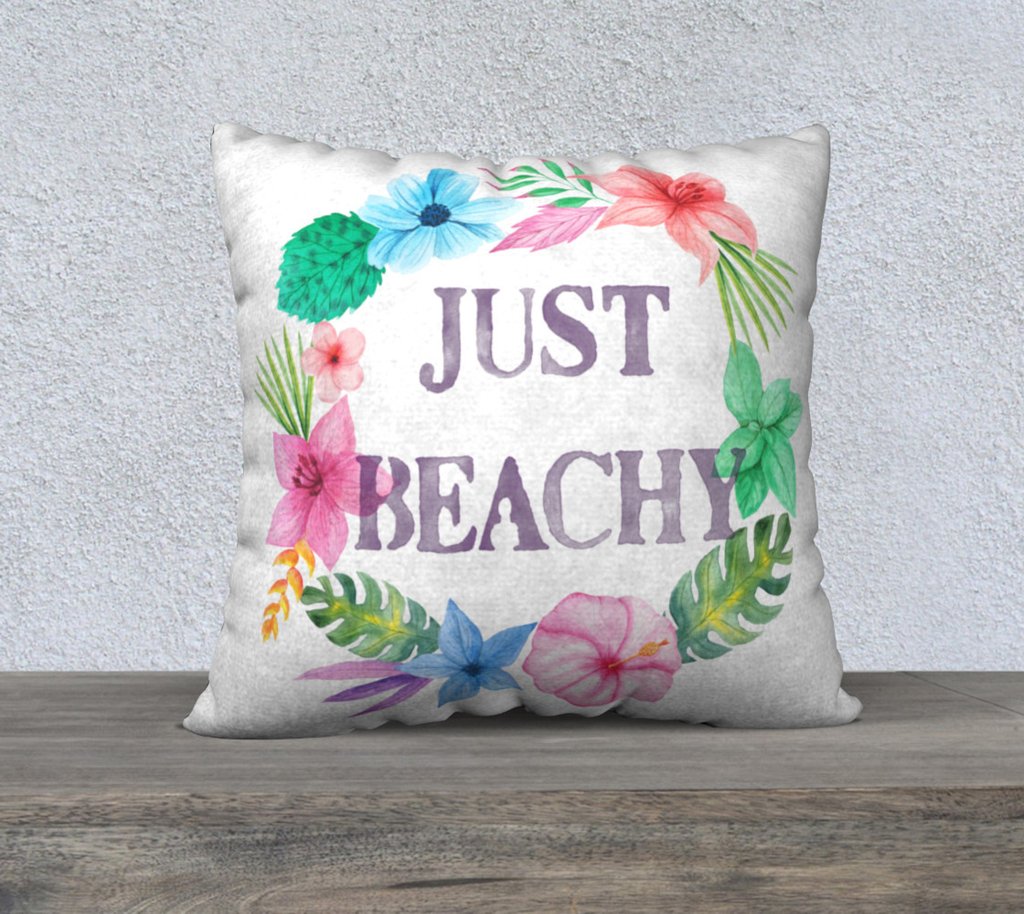 Can you believe that week 7 of the Countdown to Mother's Day, hosted by Julie and Blu of Blue Morning Expressions on their The Blu Print blog, has come and gone?. Forty-eight (48) artisan handmade items were left in its wake. Mother's Day is quickly approaching! Now is the perfect time to browse gift ideas and buy that perfect gift(s) for your Mum. Any one of the mostly one of a kind handmade items and vintage items shared this week are perfect for even the pickiest Mom. Visit the shops of the artists featured and buy Mom something that was handmade from the heart.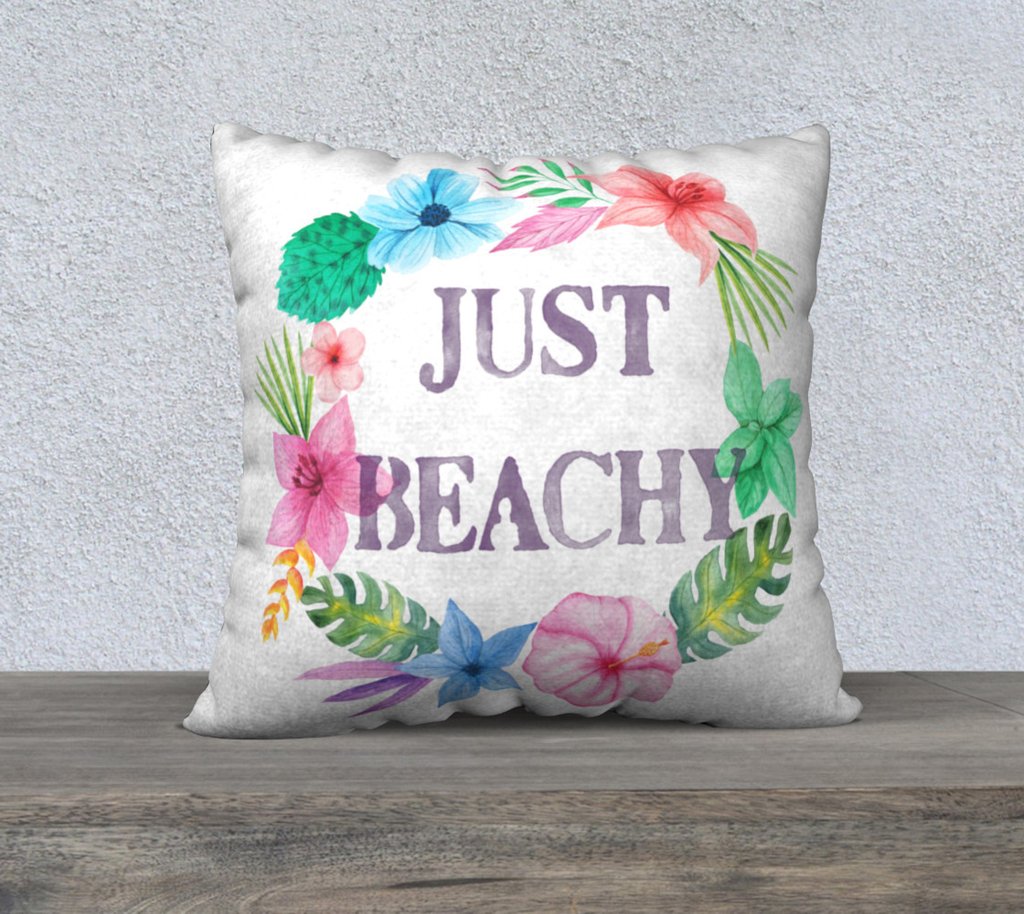 Just Beachy Beach Scene Pillow Case for Florida Home Decor Handmade by Julie and Blu of Blue Morning Expressions
If you have a studio or shop on Indiemade, ArtFire, Zibbet, StoreEnvy, SupaDupa, Etsy, stand alone websites and the like, you are invited to share up to three Mother's Day gift items on the on the Mother's Day Countdown 2017 collection between Friday at 12:00noon EST until midnight the following Sunday night. Then a brand new collection of gift ideas will start the next Friday, and so on, until the weeks are finished and Mother's Day is here! By the way, the items shared need to be G-rated - no kinky Mom stuff here, please.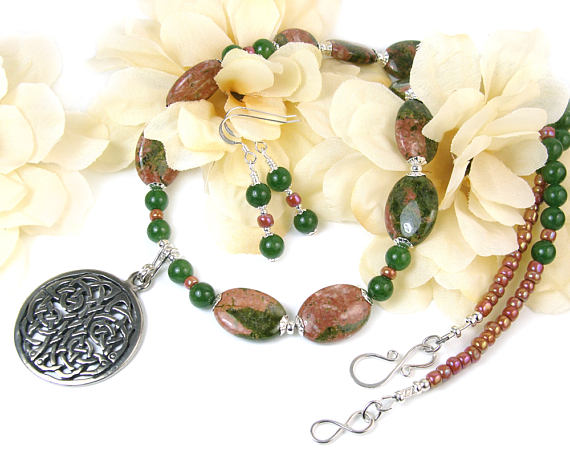 Celtic Tuim Knot Jewelry Set with Unakite Handmade by Mary of PrettyGonzo
When you participate in the Mother's Day Countdown 2017, important back links are provided back to your items. This will help make you more easily found by the Google gods. If you share items, you MUST promote each item in the countdown collection. That is only fair. Pinterest and / or Wanelo are preferred since everyone can see the items and it is easy to save off of them. Twitter, Facebook and G+ just do not provide the ability to find items easily to share again. It would be great if you would provide your Pinterest / Wanelo / Twitter and/or blog links in the comment section on Julie's blog. And it would also be much appreciated to "blog hop" the Countdown on your blog since that provides even more back links. And make comments on the blogs - that helps everyone as well!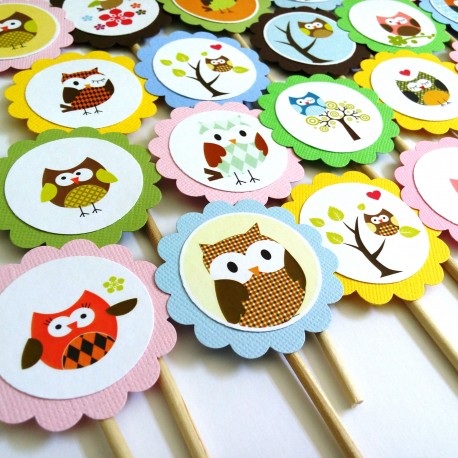 Owl Cupcake Toppers for Birthday and Baby Shower Handmade by Natalie of Adore By Nat
In addition to saving all the items shared in the Countdown onto my new Mother's Day Countdown 2017 Pinterest board and Wanelo collection, as in Countdown's past, I decided to share one item from each of the various artists who participated on my Indiemade blog. This will be a perfect time to pull out a sheet of paper and a pen or pencil (or get your computer bookmarks ready) and begin your shopping list. Above all, however, have fun!
Here are the rest of the wonderful handmade and vintage items from this week's Mother's Day Countdown: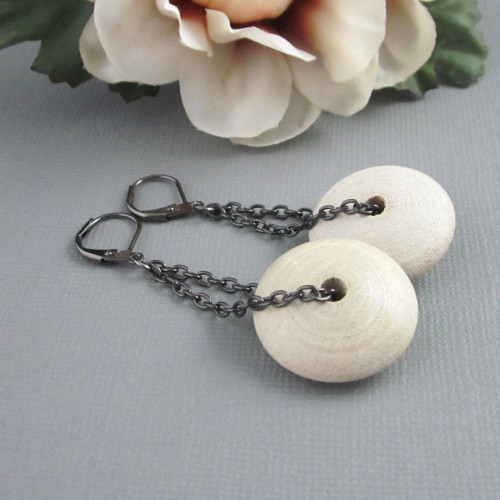 Cream Wood Bead Earrings Gray Gunmetal Chain Handmade by Connie of TheSingingBeader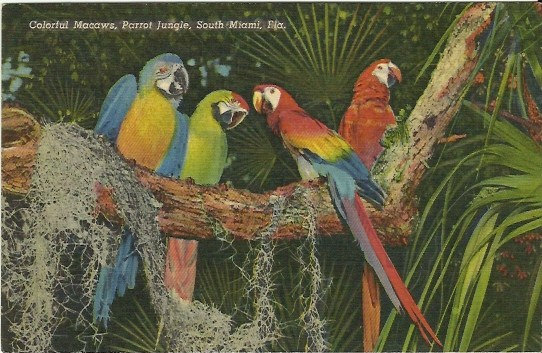 Colorful Macaws, Parrot Jungle, South Miami, Fla. 1938 Curteich Vintage Linen Postcard Offered by Colleen of postcardsintheattic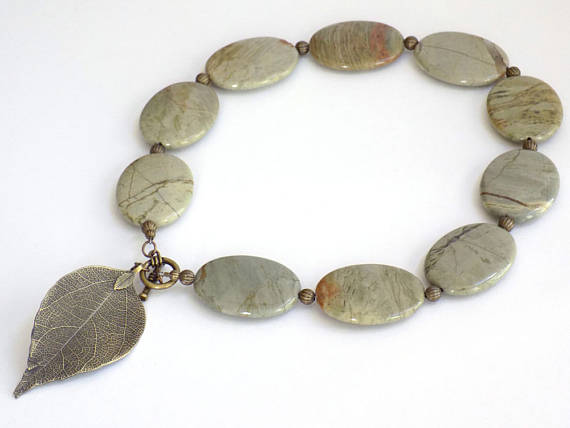 Green Picasso Jasper Statement Necklace with Leaf Pendant Handmade by Sharon of BlondePeachJewelry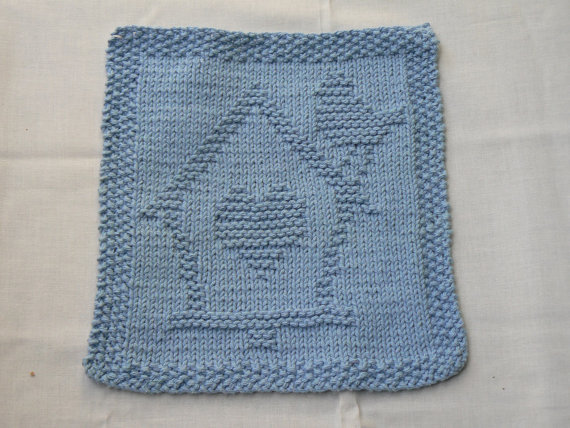 Hand Knitted Beautiful Blue Birdhouse With Heart Picture Dish Cloth or Wash Cloth Handmade by Sharon of HollyknitterCreation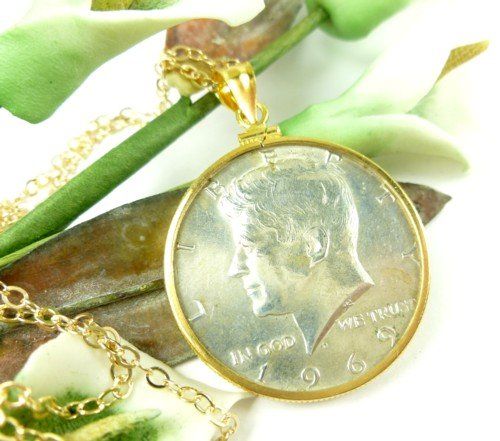 1969-D Kennedy/JFK Half Dollar 14kt Gold Filled Coin Pendant and Chain Handmade by Diane of beadsouk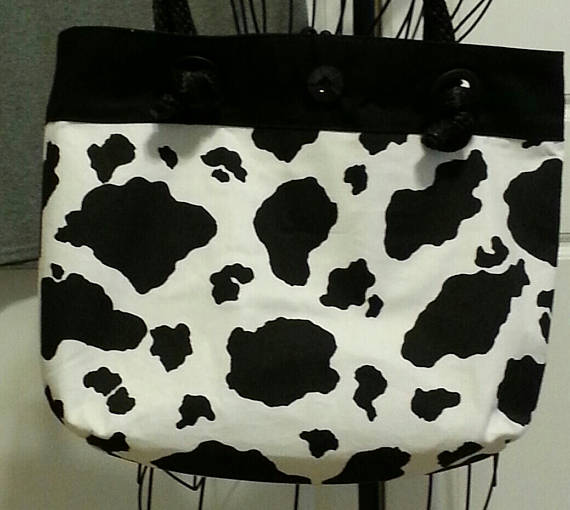 Black and White Cow Pattern Handbag / Tote Handmade by Mary of SimpleEmbroiderySew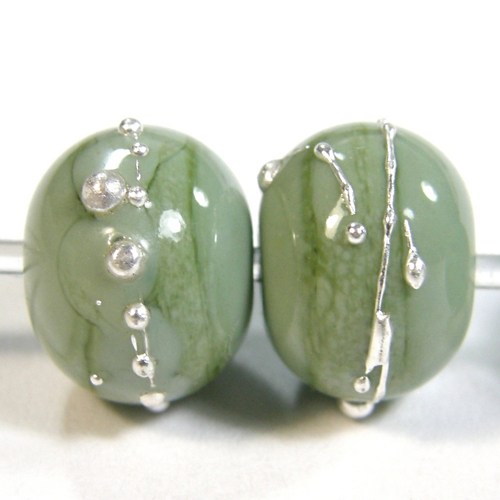 Moss Green Handmade Lampwork Glass Beads with Fine Silver Handmade by Charlotte of Covergirlbeads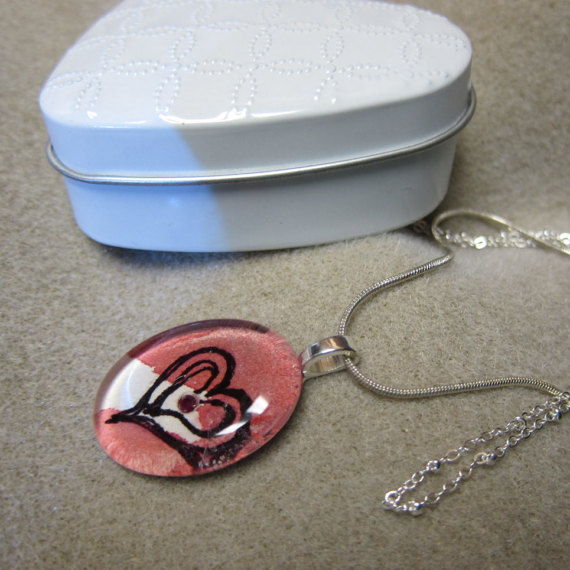 Genuine Ruby Embedded in Watercolor Painted Glass Tile Pendant, Signed by the Artist, Handmade by Roxanne of watercolorsNmore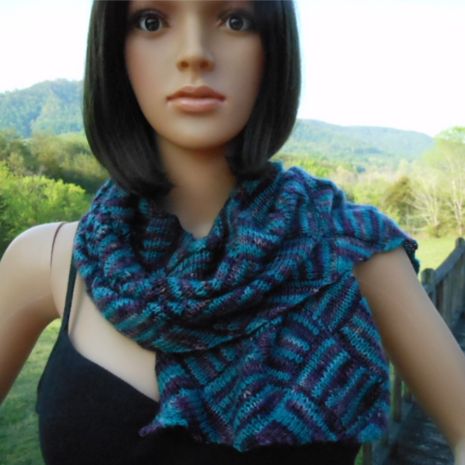 Teal Green and Purple Haze Knit Entrelac Scarf Handmade by Cathy of CraftingMemories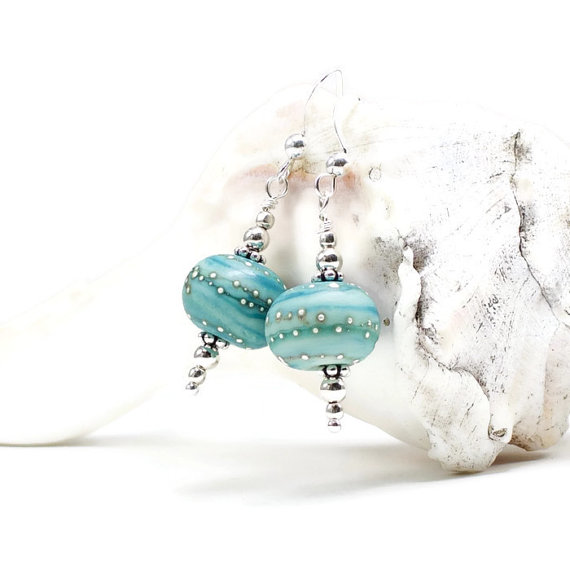 Silver and Blue Bead Dangle Earrings Handmade by Barbara of SolanaKaiDesigns
Cairn Terriers Tri-fold Wallet, Fabric Clutch, Handmade by Donna of SewAmazin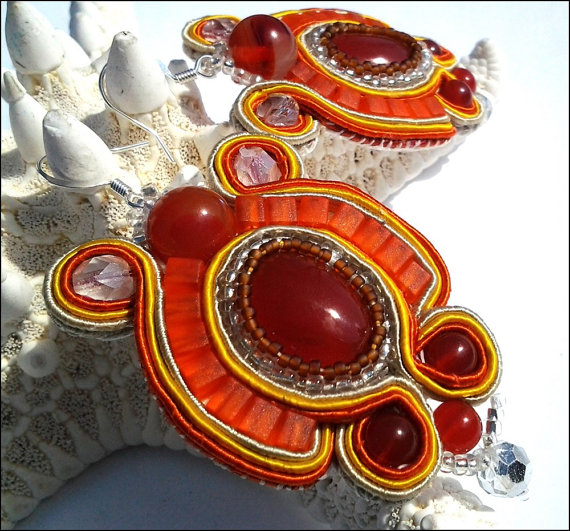 Orange Carnelian Soutache Dangle Women's Earrings Handmade by Kathy of LadyGreenEyesJewelry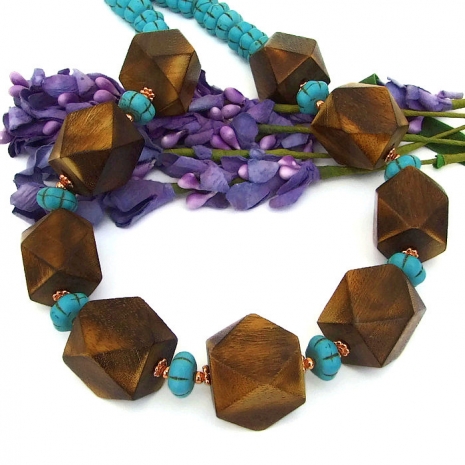 Chunky Wood and Turquoise Magnesite Boho Necklace Handmade by Catherine of Shadow Dog Designs
This is but a small sampling of all the creations shared in the collection. To see all the items shared in the collection, be sure to click here: Mother's Day Countdown 2017 - Week 7. Hopefully one (or more!) of the handmade and vintage items will make its way to your Mum on this Mother's Day.

If you would like to make my day and the day of the artist's featured, please leave a comment. Any and all promotion you can do for this blog post will be benefit us all and will be greatly appreciated.
---
Mother's Day Countdowns from the past weeks can be found here:
Countdown to Mother's Day - Handmade Gifts - Week 6
Countdown to Mother's Day - Handmade Gifts- Week 5
Countdown to Mother's Day - Handmade Gifts - Week 4
Countdown to Mother's Day - Handmade and Vintage Gifts - Week 3
Countdown to Mother's Day - Handmade and Vintage Gifts - Week 2
Countdown to Mother's Day - Handmade and Vintage Gifts - Week 1
---
My contact information:
Indiemade shop: ShadowDogDesigns
Indiemade blog: ShadowDogDesigns' Blog
Artfire studio: ShadowDogDesigns
ArtFire Blog: ShadowDogDesigns' Blog
Google+: Catherine ShadowDog
Facebook: ShadowDogDesigns - Jewelry
Twitter: ShadowDogDesign
Pinterest: Shadow Dog Designs
Wanelo: ShadowDog
Rebelmouse: ShadowDogDesigns
Flickr: Shadow Dog Designs' Photostream
Beautifully Unique Handmade Jewelry
» Tagged:
Blue Morning Expressions
,
BlueMorningExpressions
,
coins
,
dogs
,
earrings
,
gemstones
,
gift ideas
,
gifts
,
handmade
,
jewelry
,
knitting
,
lampwork
,
necklaces
,
owls
,
pendants
,
pillows
,
postcards
,
sewing
,
Shadow Dog Designs
,
ShadowDogDesigns
,
vintage
» Share: