Just in Time for
*** CHRISTMAS IN JULY ***
FREE SHIPPING!
(U.S. Only)
Countdown to Mother's Day - Handmade and Vintage Gifts - Week 3
Posted March 28, 2017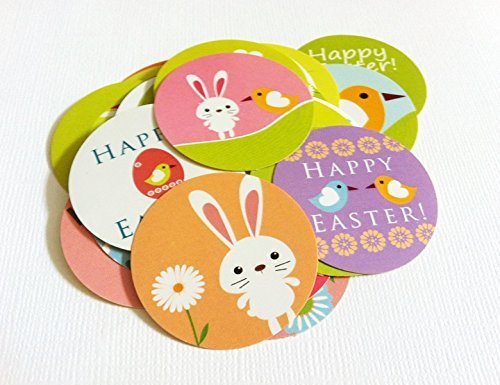 Week 3 of the Countdown to Mother's Day, hosted by Julie and Blu of Blue Morning Expressions on their The Blu Print blog, has come and gone. Sixty-three mostly handmade items, with a few vintage pieces, were left in its wake. Now is the perfect time to start browsing gift ideas and buying that perfect gift(s) for your Mum. Any one of the mostly one of a kind handmade items and the vintage items shared this week are perfect for even the pickiest Mom. Visit the shops of the artists featured and buy Mom something that was handmade from the heart or that will re-live as a vintage piece.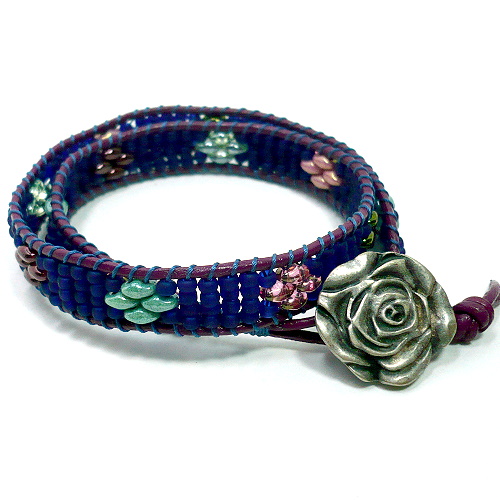 Cobalt Blue Beaded MultiColor Superduo Double Wrap Leather Bracelet Handmade by Kathy of KatsAllThat
If you have a studio or shop on Indiemade, ArtFire, Zibbet, StoreEnvy, SupaDupa, Etsy, stand alone websites and the like, you are invited to share up to three Mother's Day gift items on the on the Mother's Day Countdown 2017 collection between Friday at 12:00noon EST until midnight the following Sunday night. Then a brand new collection of gift ideas will start the next Friday, and so on, until the weeks are finished and Mother's Day is here! By the way, the items shared need to be G-rated - no kinky Mom stuff here, please.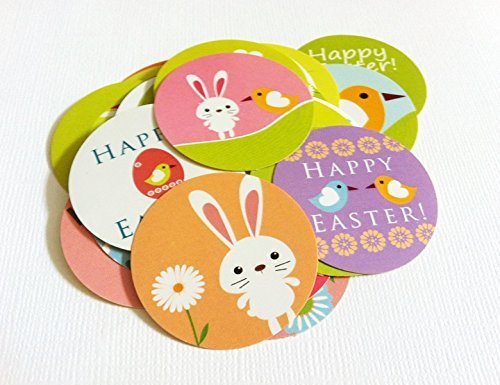 Spring Easter Stickers - Set of 50 - Handmade by Nat of Adore By Nat
When you participate in the Mother's Day Countdown 2017, important back links are provided back to your items. This will help make you more easily found by the Google gods. If you share items, you MUST promote each item in the countdown collection. That is only fair. Pinterest and/or Wanelo are preferred since everyone can see the items and it is easy to save off of them. Twitter, Facebook and G+ just do not provide the ability to find items easily to share again. It would be great if you would provide your Pinterest / Wanelo / Twitter and/or blog links in the comment section on Julie's blog. And it would also be much appreciated to "blog hop" the Countdown on your blog since that provides even more back links. And make comments on the blogs - that helps everyone as well!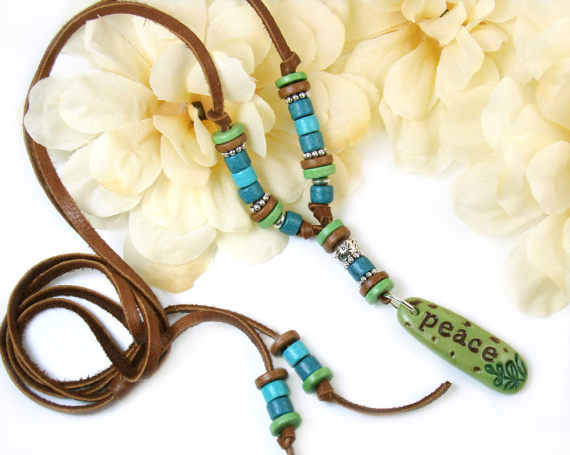 Boho Peace Pendant Necklace with Leather Handmade by Mary of PrettyGonzo
In addition to saving all the items shared in the Countdown onto my new Mother's Day Countdown 2016 Pinterest board and Wanelo collection, as in Countdown's past, I decided to share one item from each of the various artists who participated on my Indiemade blog. This will be a perfect time to pull out a sheet of paper and a pen or pencil (or get your computer bookmarks ready) and begin your shopping list. Above all, however, have fun!
Here are the rest of the wonderful handmade and vintage items from this week's Mother's Day Countdown: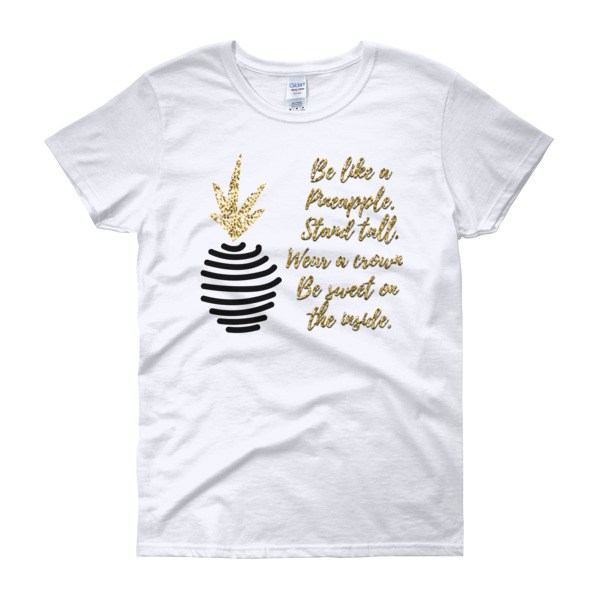 Be Like a Pineapple Women Short Sleeve T-shirt Handmade by Zeide of Pelhuaz by Red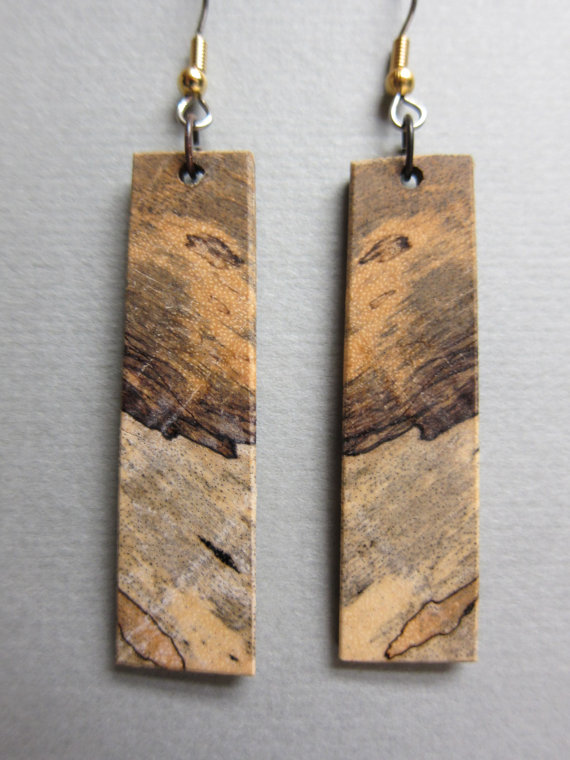 Ecofriendly Spalted Tamarind Exotic Wood Dangle Earrings by Roxanne of ExoticwoodJewelryAnd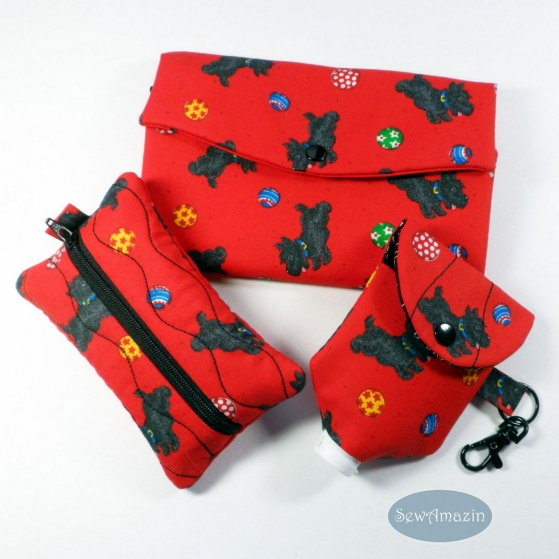 Playful Scotty Dogs Accessories Handmade by Donna of SewAmazin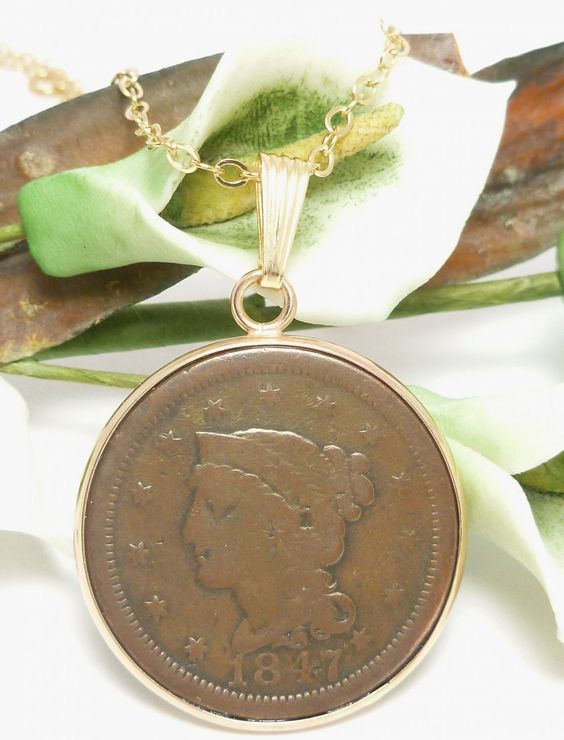 1847 Large Cent Penny Braided Hair Coin Pendant Gold Filled Necklace Handmade by Diane of dianesdangles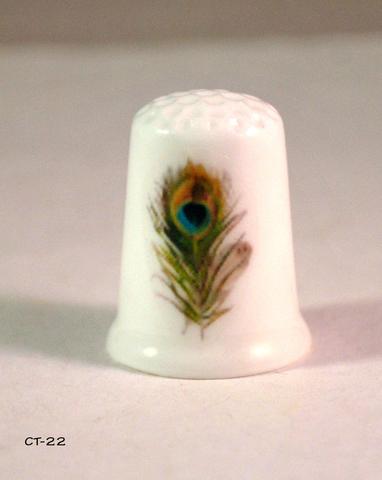 Collectible Peacock Feather Thimble Handmade by Julie and Blu of Polymer Clay Beads by Blue Morning Expressions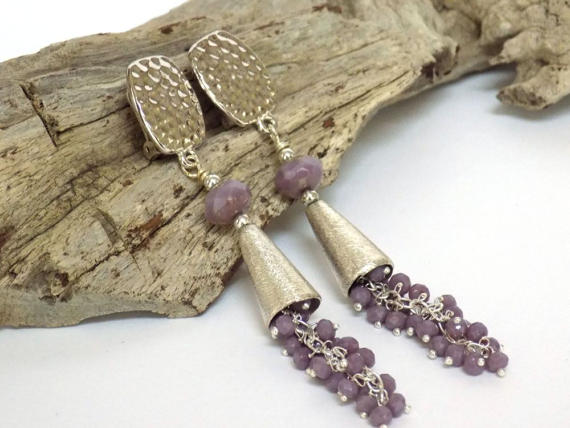 Purple and Silver Beaded Tassel Clip-on Earrings Handmade by Sharon of Blonde Peach Jewelry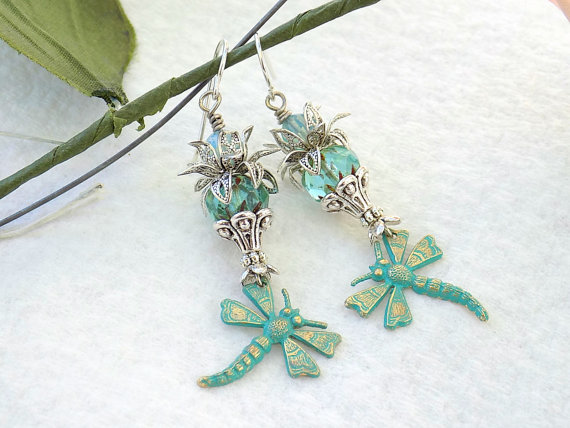 Verdigris Dragonfly Charm Dangle Earrings Handmade by Linda of TreasuresofJewels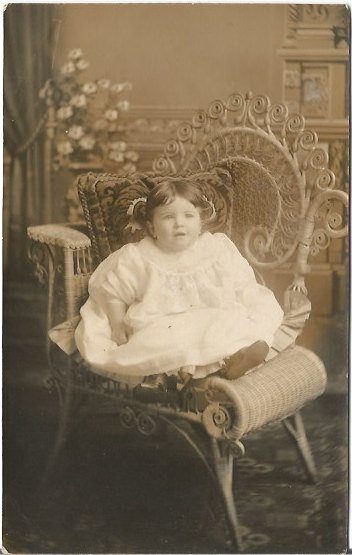 Vintage Real Photograph Antique Postcard of a Little Girl Sitting in a Garden Chair Offered by Colleen of postcardsintheattic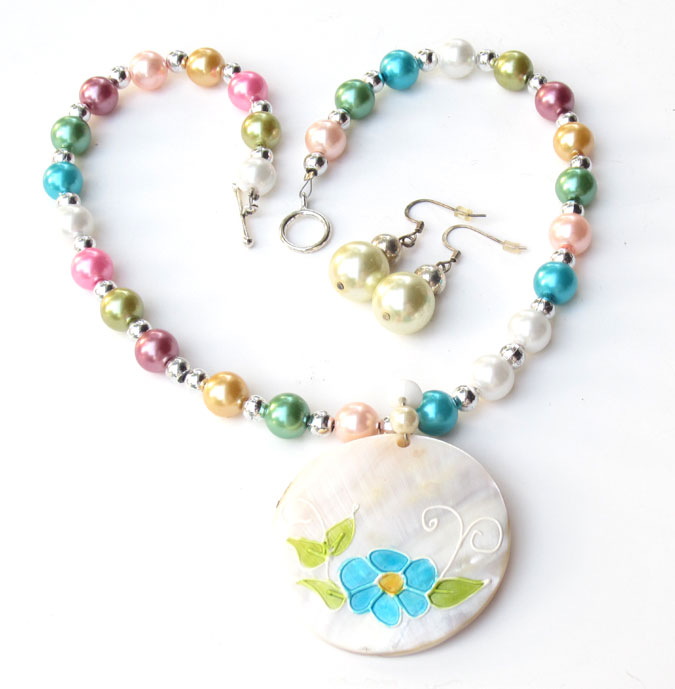 Multicolored Pearls Shell Necklace Handmade by Linda of Linor Store Jewelry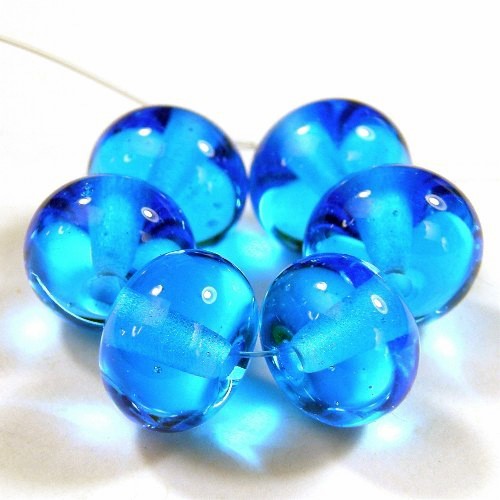 Glossy Light Aqua Blue Lampwork Beads, Transparent Glass, Handmade by Charlotte of Covergirlbeads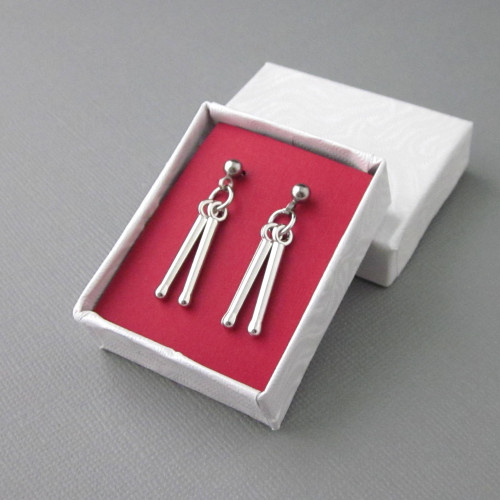 Small Silver Drumstick Charm Earrings with Surgical Steel Ball Posts Handmade by Connie of TheSingingBeader
Hand Knit Fabulous Four Corner Flower Cotton Picture Dishcloth or Washcloth Handmade by Sharon of HollyknitterCreation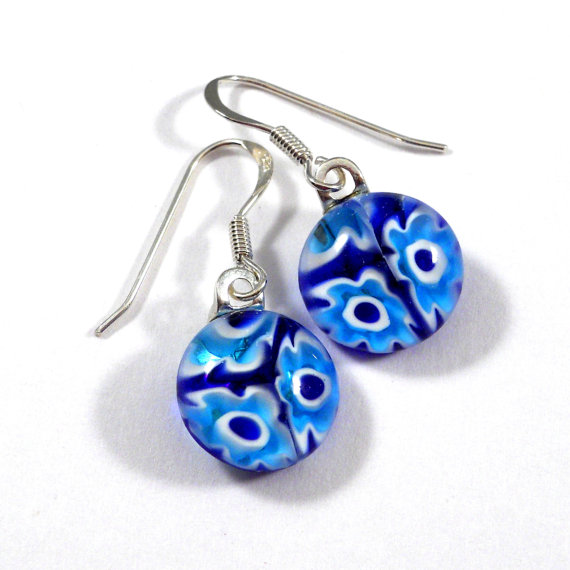 Blue and White Floral Fused Glass Dangle Earrings with Sterling Silver Hooks Handmade by Kellie of ResetarGlassArt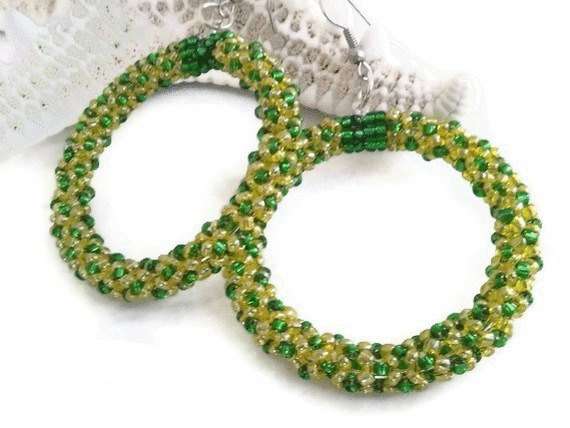 Yellow and Green Beaded Hoop Women's Earrings Handmade by Kathy of LadyGreenEyesJewelry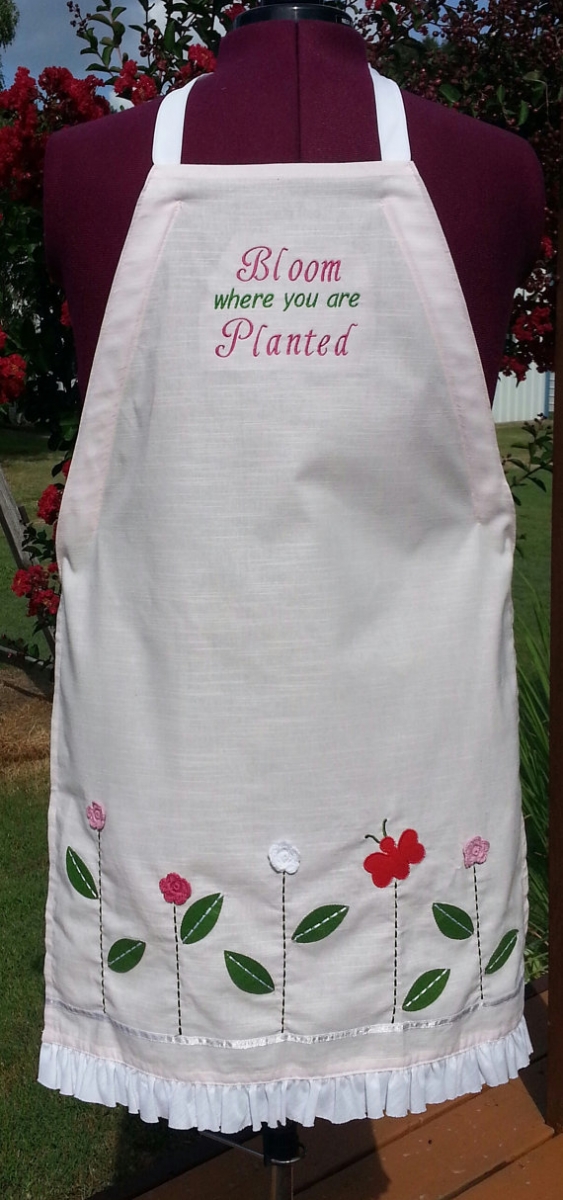 Full Pink Embroidered Apron Handmade by Mary of SimpleEmbroiderySew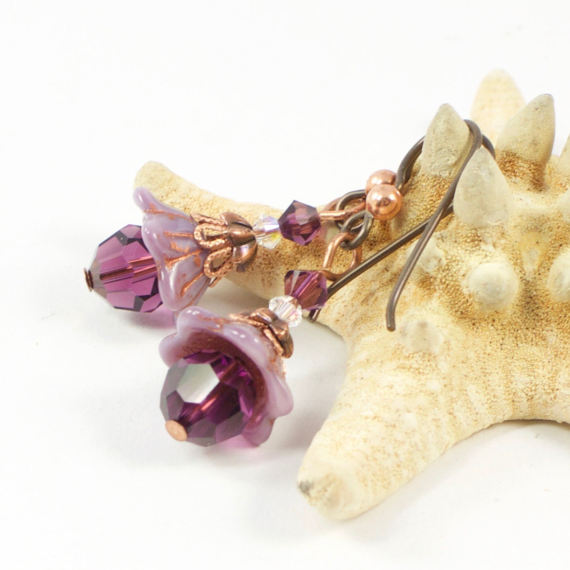 Purple Flower Summer Earrings Handmade by Barbara of SolanaKaiDesigns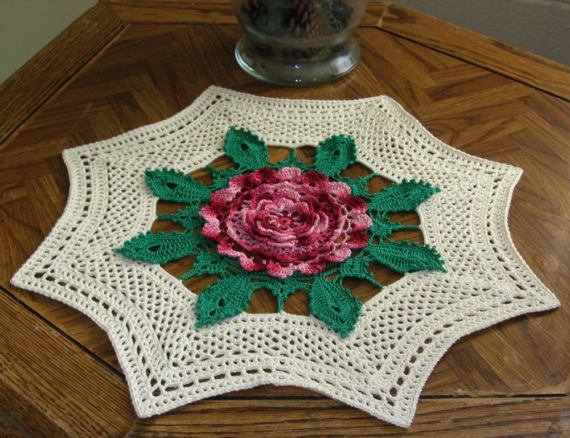 Irish Crochet Rose Table Topper Handmade by Ruth of RSSDesignsInFiber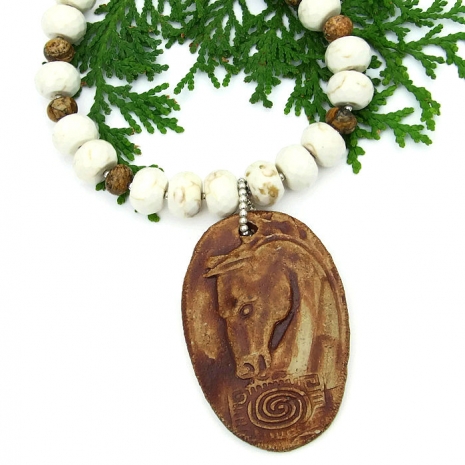 Spirit Horse Handmade Totem Necklace with Magnesite and Jasper Handmade by Catherine of Shadow Dog Designs
This is but a small sampling of all the creations shared in the collection. To see all the items shared in the collection, be sure to click here: Mother's Day Countdown 2017 - Week 3. Hopefully one (or more!) of the handmade and vintage items will make its way to your Mom on this Mother's Day.
If you would like to make my day and the day of the artist's featured, please leave a comment. Any and all promotion you can do for this blog post will be benefit us all and will be greatly appreciated.
---
» Tagged:
apron
,
Blue Morning Expressions
,
BlueMorningExpressions
,
bracelet
,
coins
,
crochet
,
dogs
,
dragonfly
,
earrings
,
Easter
,
fused glass
,
gift ideas
,
gifts
,
handmade
,
horses
,
jewelry
,
lampwork
,
Mother's Day
,
Mothers Day
,
MothersDay
,
necklaces
,
Peace
,
pendants
,
pineapple
,
Shadow Dog Designs
,
ShadowDogDesigns
,
t-shirt
,
tags
,
thimbles
,
vintage postcard
,
wood
» Share: