Colorful Creations! - Wonderful Handmade Wednesday on Indiemade
Posted March 22, 2017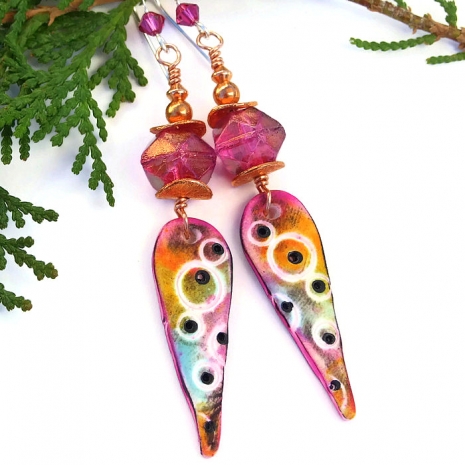 Whether you have had lots of snow this winter or lots of brown (such as can be found in the Desert Southwest), I bet everyone can agree that we are all longing for color! Colorful flowers, grasses greening, big blue skies, etc. The list can go on and on. This week's Wonderful Handmade Wednesday on Indiemade features a wide range of colorful handmade creations by artist friends. Any will make a perfect pick-me-up gift for a loved one . . . or for yourself! Enjoy these "Colorful Creations":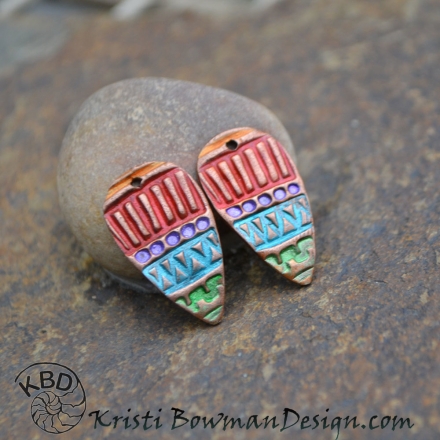 Painted Tribal Copper Drops, (1) pair, Handmade by Kristi of KristiBowmanDesign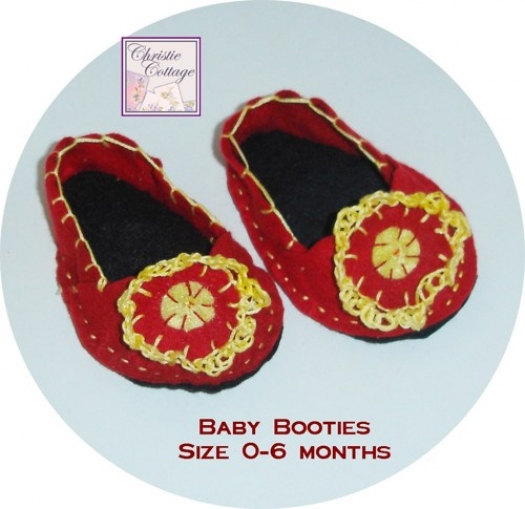 Red and Yellow Hand Embroidered Felt Baby Booties / Shoes Handmade by Jacki of ChristieCottage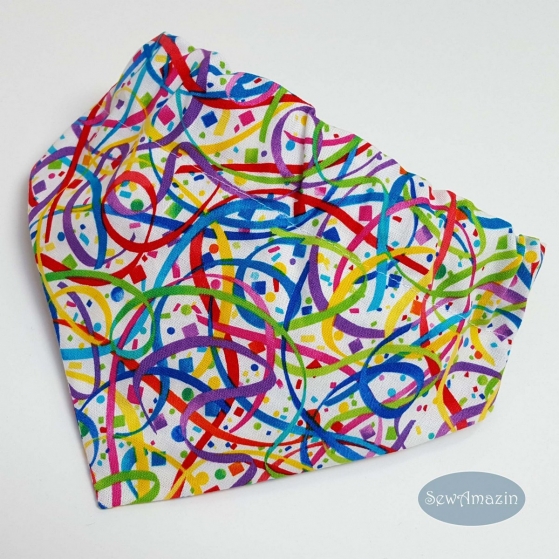 Let's Party Dog Bandana, Streamers and Confetti on White, Handmade by Donna of SewAmazin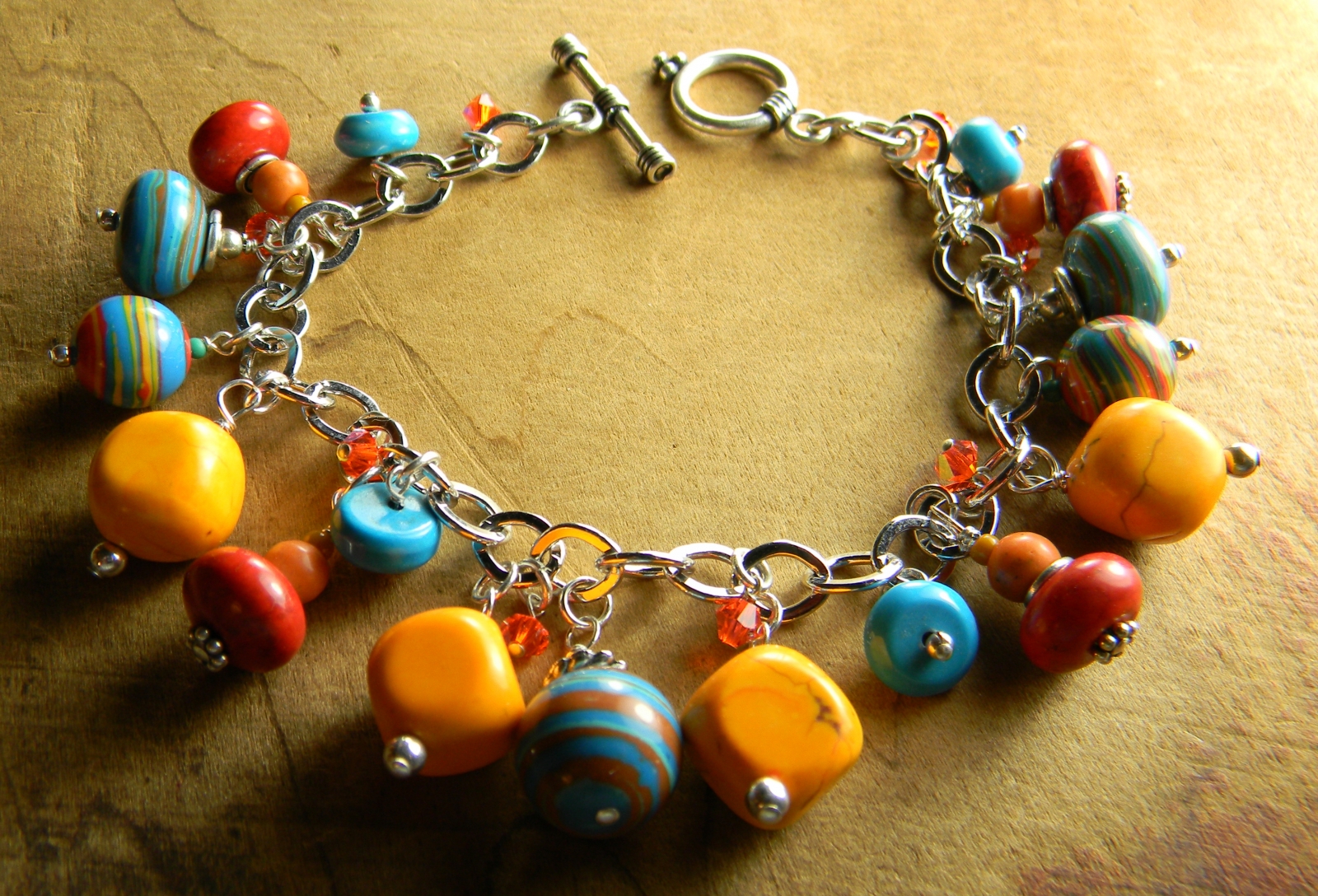 Mexican Style Sterling Silver Fiesta Bracelet, Tejana Collection, Handmade by Gloria of Chrysalis Tribal Jewelry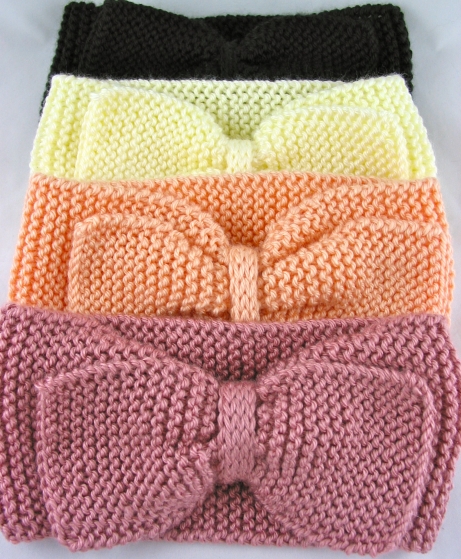 Ladies Hand Knit Bow Ear Warmers, Choice of Colors, Handmade by Nancy of Nancy's Knots, Lace and More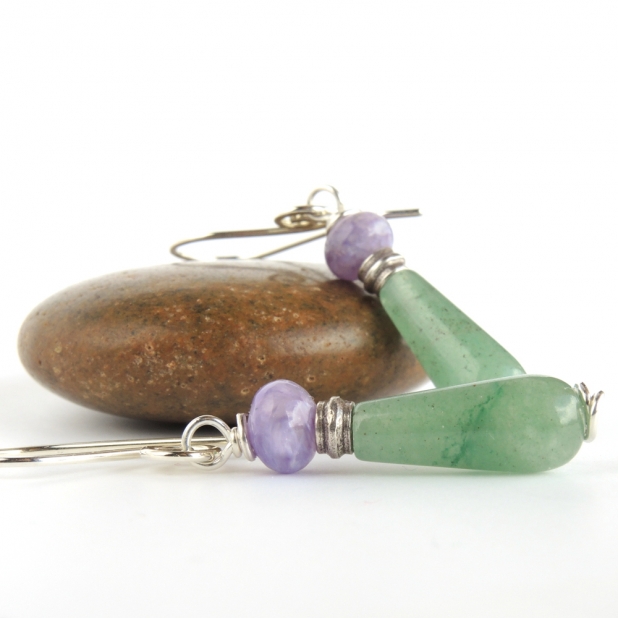 Charoite and Green Aventurine Drop Earrings with Sterling Silver Handmade by Pamela of Pebbles at My Feet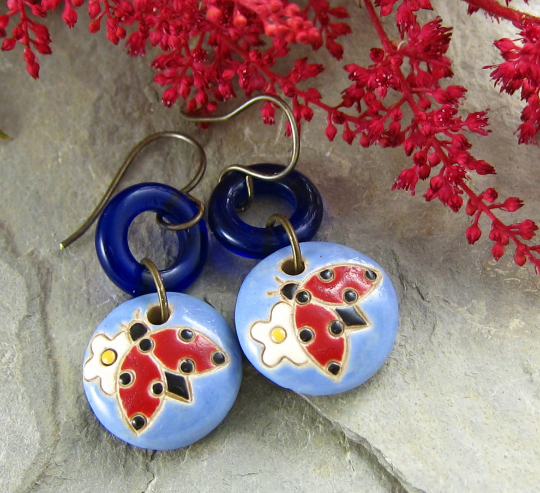 Ceramic Lady Bug and Blue Glass Rings Earrings Handmade by Linda of Linda Landig Jewelry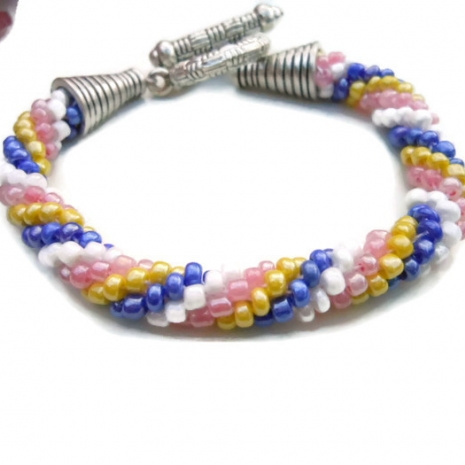 Blue, Pink, Yellow and White Crochet Spiral Rope Bead Bracelet Handmade by Cathy of CraftingMemories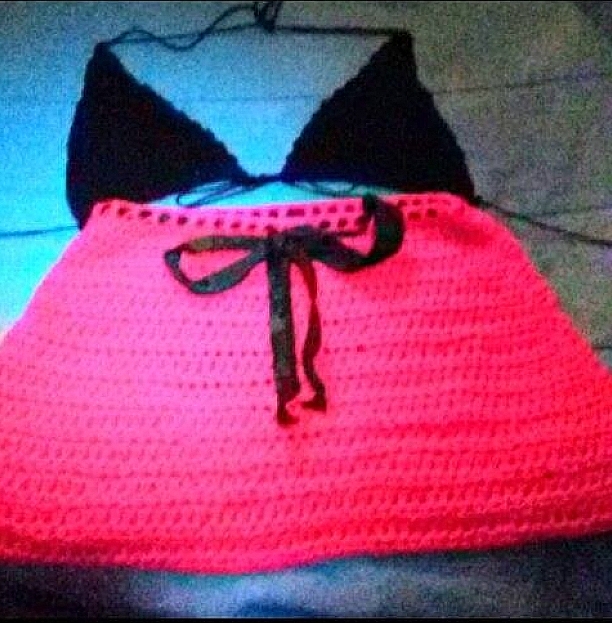 Crocheted Swim Suit Cover Skirt, You Chose Color, Handmade by Chelle of Creations by Chelle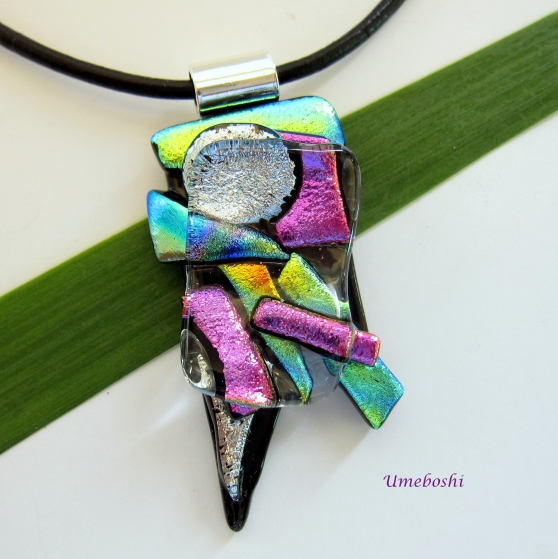 Multi-colored Abstract Dichroic Fused Glass Free Form Pendant Handmade by Jo of Umeboshi Jewelry Designs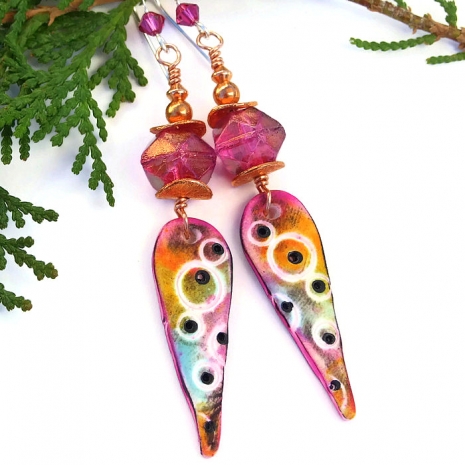 Colorful Boho Fuchsia Teardrop Spike Earrings Handmade by Catherine of Shadow Dog Designs
I hope you have enjoyed each and every one of these colorful handmade creations! If you would like to make my day and the day of the talented artists featured, please leave a comment. And any promotion you can do will be greatly appreciated. Thanks!
My contact information:
Indiemade shop: ShadowDogDesigns
Indiemade blog: ShadowDogDesigns' Blog
Artfire studio: ShadowDogDesigns
ArtFire Blog: ShadowDogDesigns' Blog
Google+: Catherine ShadowDog
Facebook: ShadowDogDesigns - Jewelry
Twitter: ShadowDogDesign
Pinterest: Shadow Dog Designs
Wanelo: ShadowDog
Rebelmouse: ShadowDogDesigns
Flickr: Shadow Dog Designs' Photostream
Beautifully Unique Handmade Jewelry
» Tagged:
artisan
,
baby booties
,
bracelets
,
ceramic
,
colorful
,
colorful creations
,
copper
,
crochet
,
dichroic
,
dog bandanas
,
ear warmers
,
earrings
,
gemstones
,
handmade
,
jewelry
,
knitting
,
pendants
,
Shadow Dog Designs
,
ShaodwDogDesigns
» Share: