Please Enjoy
*** FREE SHIPPING ***
(First Class Mail - U.S. Only)
Autumn Browns - Wonderful Handmade Wednesday on Indiemade
Posted September 27, 2017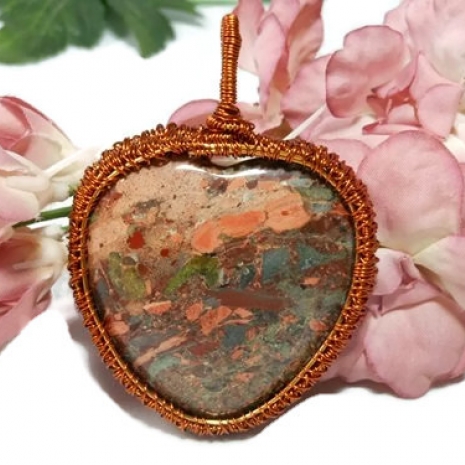 With autumn definitely in the air (at least here in the Borderlands - finally), Mother Nature's natural cycle of life is beginning to slow. There is a feeling of drawing inward, of self-reflection and, perhaps, as bit of melancholy, as we begin to prepare for the coming colder months of winter. The colors of fall are everywhere, which reminds me of this a quote from Helen Hunt Jackson, as American author: "The goldenrod is yellow, The corn is turning brown, The trees in apple orchards With fruit are bending down." So evocative of my favorite season of the year.
The color brown was chosen as the the theme for this week's Wonderful Handmade Wednesday on Indiemade. The selections I'm sharing run the gamut from very pale brown to rich, dark rust brown. All of the selections were carefully handmade from the heart by artisan friends on Indiemade. If something catches your eye and you want more information, be sure to click either the photo or the live link below the picture.
.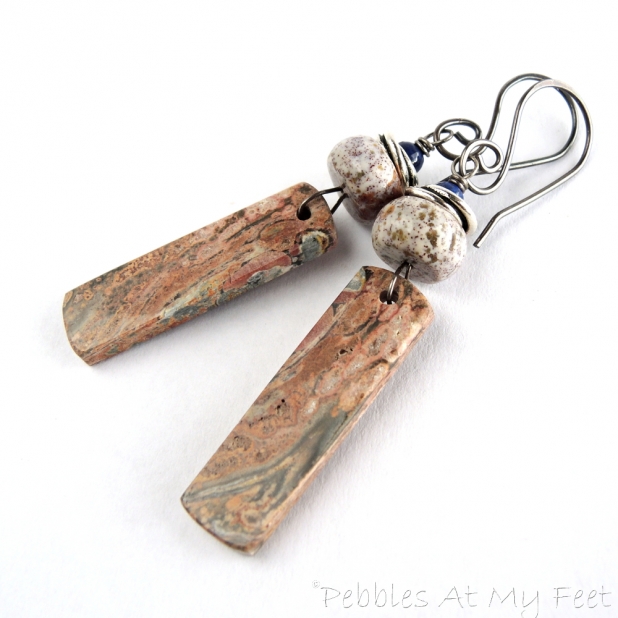 Rhyolite, Ocean Jasper and Lapis Long Dangle Earrings Handmade by Pamela of Pebbles at My Feet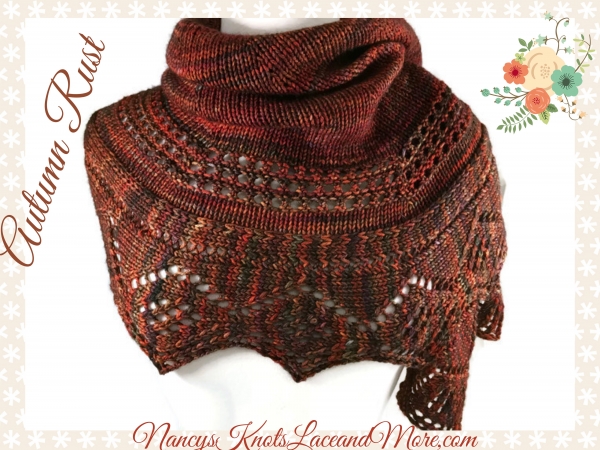 Rust Brown Merino Wool Crescent Shawl with Lace Border Hand Knit by Nancy of Nancy's Knots, Lace and More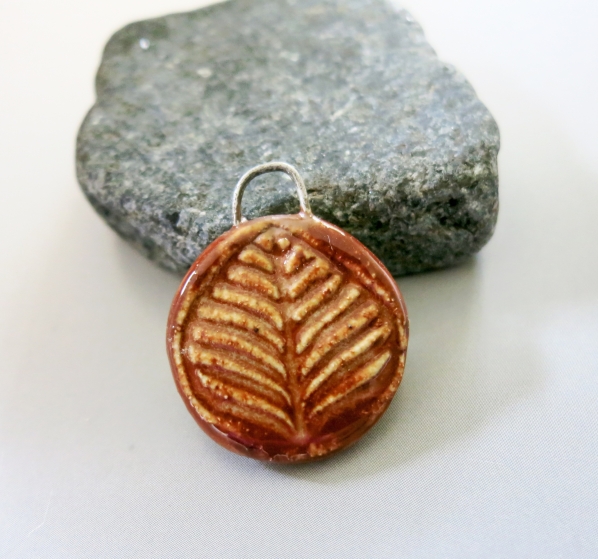 Rustic Brown Ceramic Leaf Pendant / Art Bead Handmade by Linda of Linda Landig Jewelry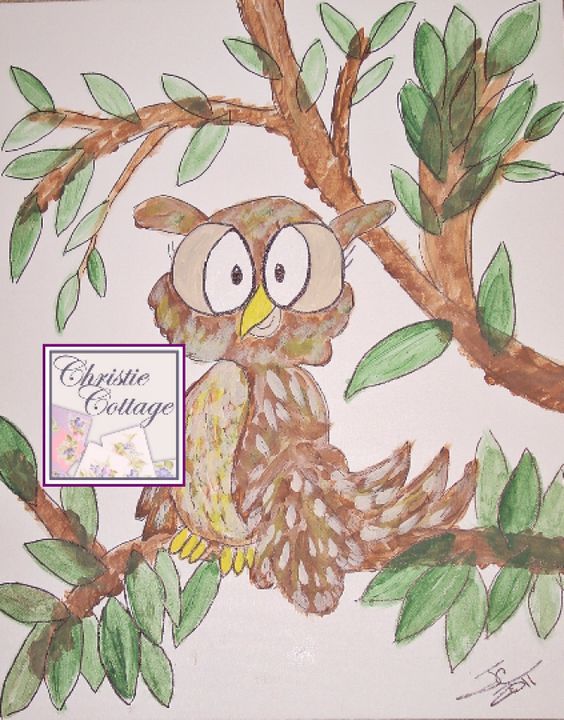 ACEO Brown Owl Acrylic Print "Old Hoot" Handmade by Jacki of Christie Cottage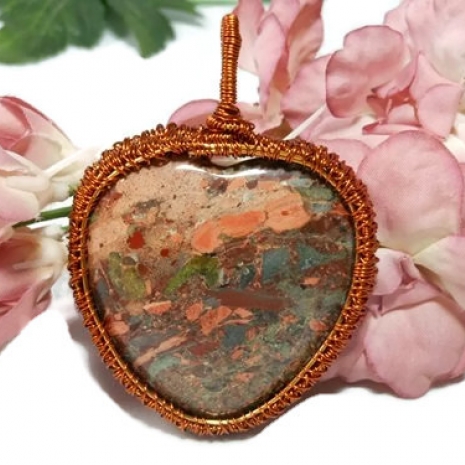 Wire Wrapped Heart Jasper Pendant, Wire Weave Jewelry, Handmade by Cathy of CraftingMemories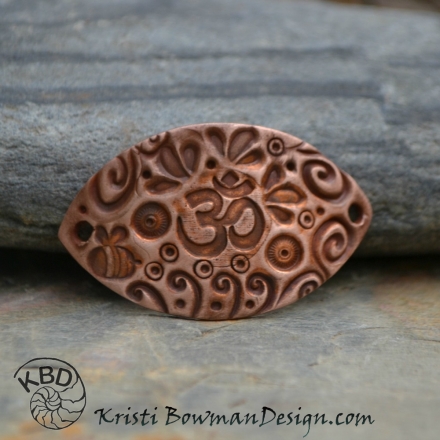 Copper Om / Namaste Collage Bracelet Bar Handmade by Kristi of Kristi Bowman Design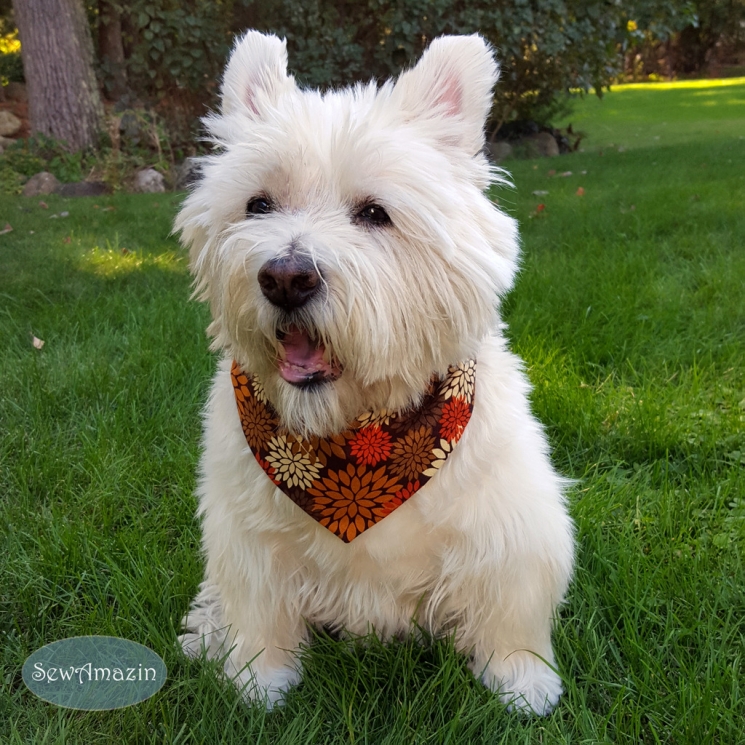 Autumn Mums Dog Bandana, Collar Slipcover or Scrunchie style, Handmade by Donna of SewAmazin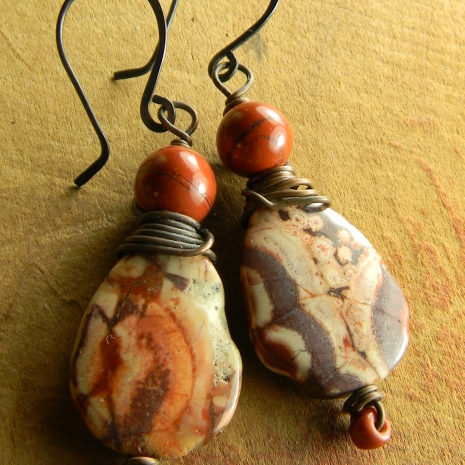 Copper Wire Wrapped Birds Eye Rhyolite Earrings with Red Jasper Handmade by Gloria of Chrysalis Tribal Jewelry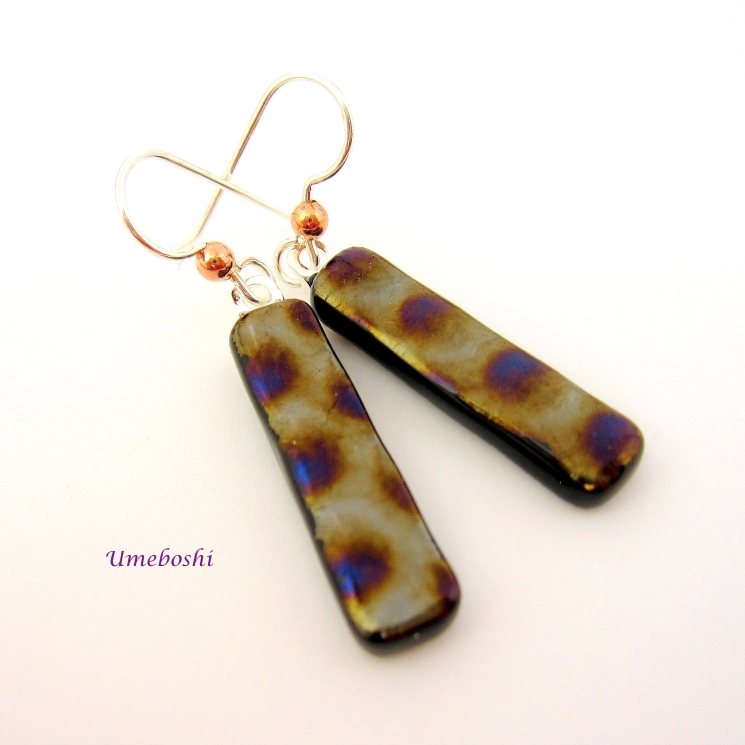 Textured Iridescent Fused Glass Dangle Earrings with Metallic Colors Handmade by Jo of Umeboshi Jewelry Designs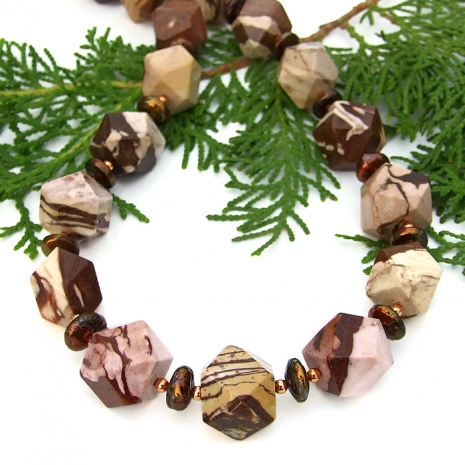 Brown Zebra Jasper and Pearls Chunky Necklace Handmade by Catherine of Shadow Dog Designs
I hope you have enjoyed each and every one of these unique handmade creations using brown as a major design element! If you would like to make my day and the day of the talented artists featured, please leave a comment. And any promotion you can do will be greatly appreciated. Thanks!
My contact information:


» Tagged:
ACEO. owl
,
autumn
,
autumn brown
,
ceramic
,
copper
,
dichroic glass
,
dog bandana
,
earrings
,
fall
,
gemstones
,
hand knit
,
handmade
,
heart
,
jewelry
,
knitting
,
leaf
,
Namaste
,
necklaces
,
Om
,
pendants
,
rust brown
,
shawl
» Share: