Unique New Handmade Jewelry by Shadow Dog Designs
Posted July 6, 2017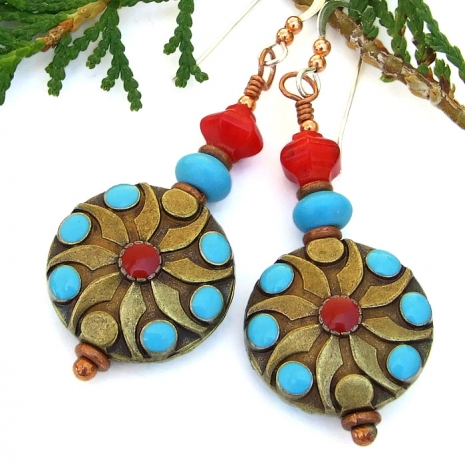 The Muses have been active - lots of new jewelry, most with a fun, boho flair, have been created recently. Now all I have to do is to photograph them and get them listed. Easier said than done! The newest necklaces and pairs of earrings listings are featured below. And, to round out the number of jewelry shares to ten, three oldies but goodies that are patiently waiting for a new home can be found at the end.
If something catches your eye, please either click on the photo or the live link below the photograph to be taken to the item listing. There you can read about the necklace or earrings, look at more photos and check the price.
CAPPALL CROGA - Celtic Horse Spiral Necklace, Jasper Red Coral Earthy Handmade Jewelry for Women - $45.00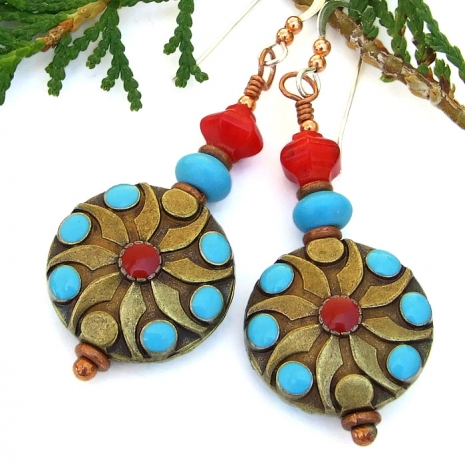 SOUTHWEST DAZE - Southwest Turquoise and Red Earrings, Magnesite Coral Brass Handmade Boho Chic Jewelry for Women - $25.00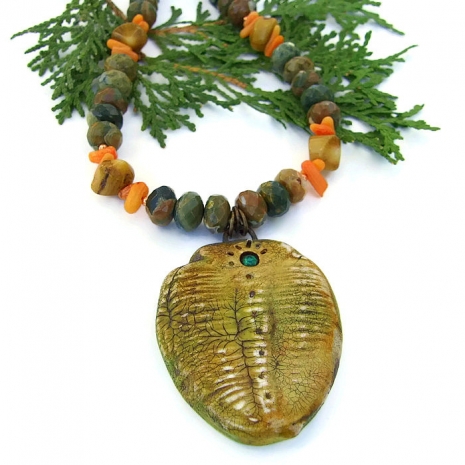 FROZEN IN TIME - Trilobite Handmade Necklace, Polymer Clay Rhyolite Coral Unique Jewelry for Women - $70.00
PERFECTLY PURPLE PLUM - Purple Spike Boho Earrings, Copper Plum Czech Glass Trendy Handmade Fashion Jewelry for Women - $30.00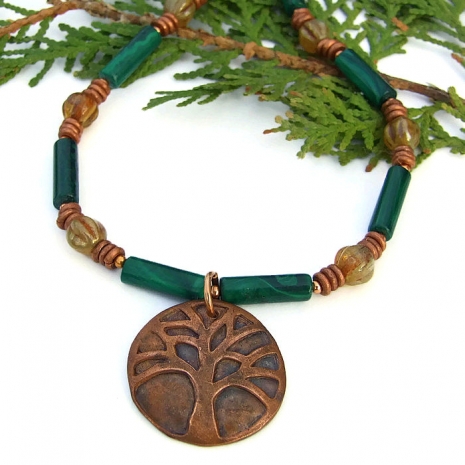 TREE OF LIFE - Tree of Life Handmade Necklace, Green Malachite Czech Glass Meaningful Jewelry Gift for Women - $65.00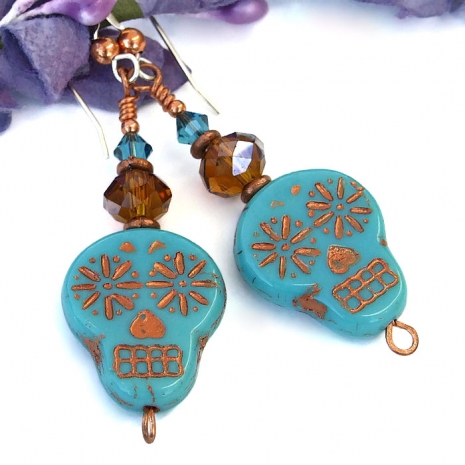 TURQUOISE SKULLS - Turquoise and Copper Skull Earrings, Day of the Dead Halloween Dia de los Muertos Handmade Jewelry - $20.00
PURRFECT - Kitty Cat Pendant Necklace, Purple Agate Gemstone Pewter Handmade Rescue Jewelry for Women - $40.00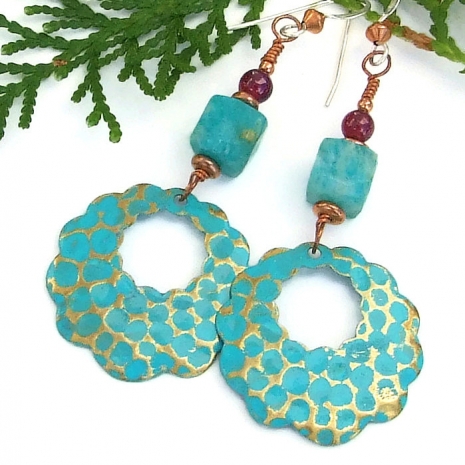 CARIBBEAN CALM - Turquoise Scalloped Brass Hoop Earrings, Amazonite Garnet Gemstone Boho Handmade Jewelry - $35.00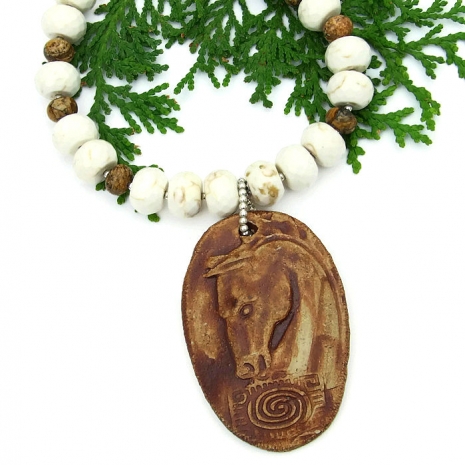 SPIRIT HORSE - Spirit Horse Handmade Totem Necklace, Ceramic Magnesite Jasper Gemstone Artisan Jewelry - $130.00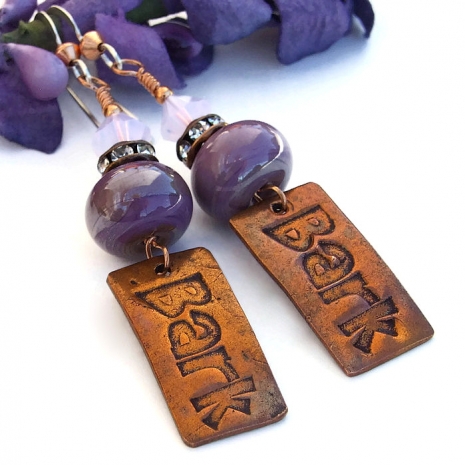 BARK - Bark Dog Rescue Handmade Earrings, Copper Purple Lampwork Artisan Jewelry - $40.00
I hope you have enjoyed each and every one of these new handmade jewelry creations! If you would like to make my day, please leave a comment. And any promotion you can do will be greatly appreciated. Thanks!
My contact information:
Indiemade shop: ShadowDogDesigns
Indiemade blog: ShadowDogDesigns' Blog
Artfire studio: ShadowDogDesigns
ArtFire Blog: ShadowDogDesigns' Blog
Google+: Catherine ShadowDog
Facebook: ShadowDogDesigns - Jewelry
Twitter: ShadowDogDesign
Pinterest: Shadow Dog Designs
Wanelo: ShadowDog
Rebelmouse: ShadowDogDesigns
Flickr: Shadow Dog Designs' Photostream
Beautifully Unique Handmade Jewelry
» Tagged:
bark dog rescue
,
boho
,
cat
,
cat rescue
,
Celtic
,
Day of the Dead
,
dia de los muertos
,
earrings
,
gemstones
,
Halloween
,
handmade
,
hoops
,
horse
,
necklaces
,
Shadow Dog Designs
,
ShadowDogDesigns
,
skulls
,
Southwest
,
spikes
,
Spirit Horse
,
Tree of Life
,
trilobite
» Share: