Terrific Turquoise - Wonderful Handmade Wednesday on Indiemade
Posted February 21, 2018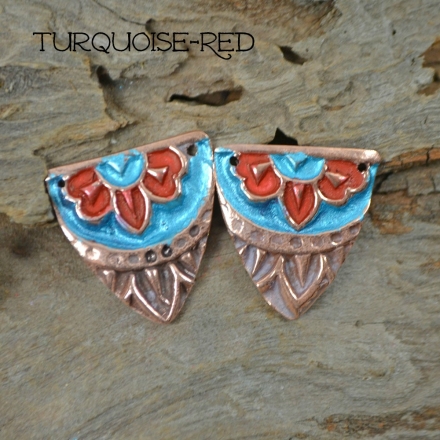 Since I live in the Desert Southwest, turquoise is a definite favorite of people, both the gemstone itself and the color. Turquoise is a shade of blue that lies on the color scale between blue and green. It has psychological characteristics associated with both of those colors: the calmness of blue and the growth that is represented in green. Turquoise is said to be a color that balances blue, green and yellow, linking it to emotional balance. It is a color promotes a feeling of serenity and stability. I don't know about you, but whenever I work with turquoise, I do feel a great sense of peace and calmness.
Terrific Turquoise is the theme of today's Wonderful Handmade Wednesday on Indiemade blog. Each artisan handmade item selected uses the color turquoise (or even the gemstone itself) as a major part of the design or as a beautiful accent. Most of these beauties are one of a kind designs and all are made from the heart. I hope you enjoy these handmade creations using the color turquoise.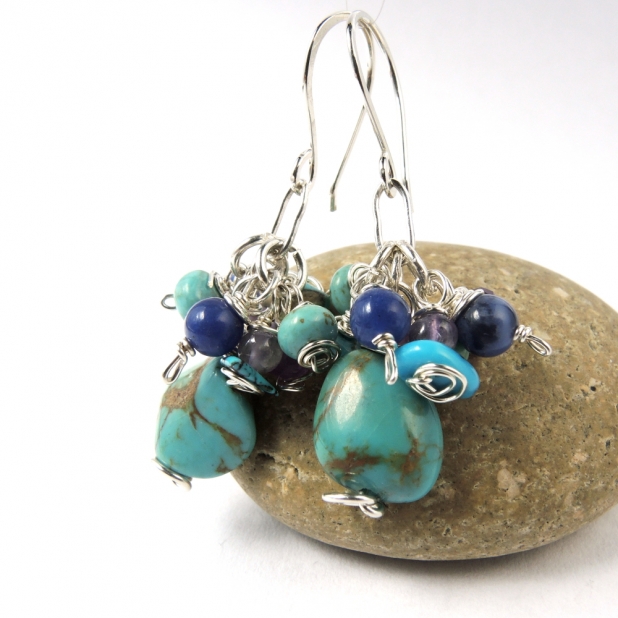 Turquoise, Amethyst and Sodalite Gemstone Cluster Earrings Handmade by Pamela of Pebbles at My Feet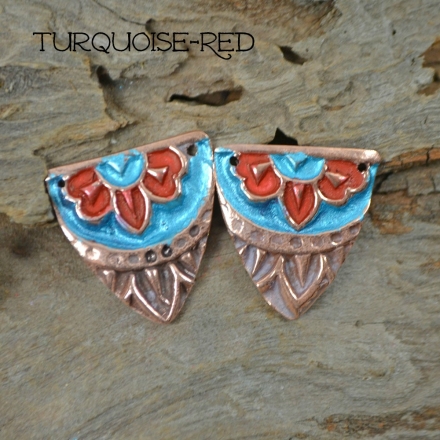 Turquoise and Red Hand Painted Colorful Copper Woodblock Shield Earrings Components, 1 Pair, Handmade by Kristi of Kristi Bowman Design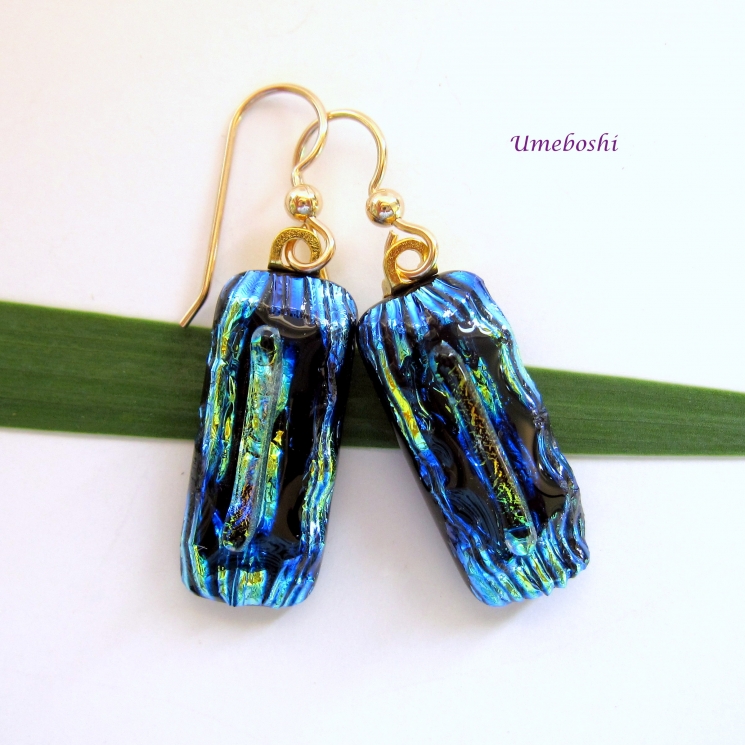 Turquoise Blue, Green, Black and Gold Dichroic Glass Dangle Earrings Handmade by Jo of Umeboshi Jewelry Designs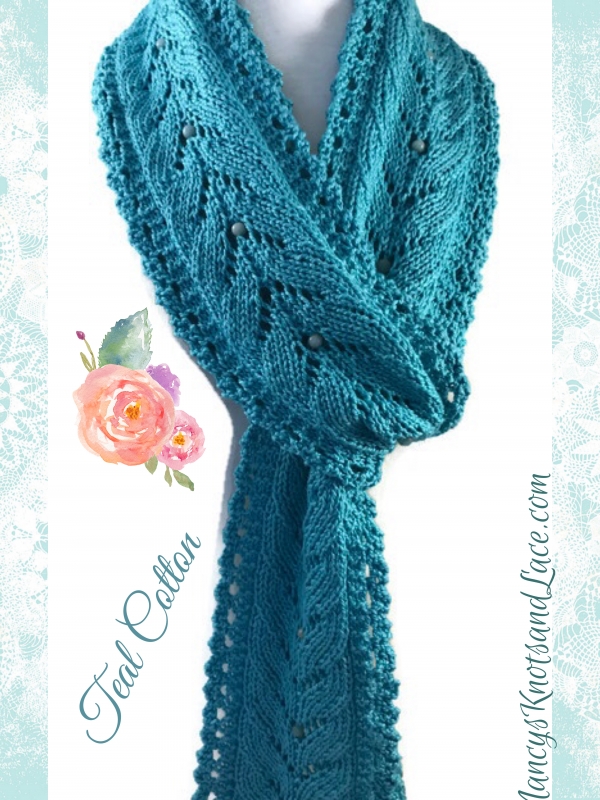 Turquoise Lace Leaf Pattern Hand Knit Cotton Scarf with Aventurine Beads Handmade by Nancy of Nancy's Knots, Lace and More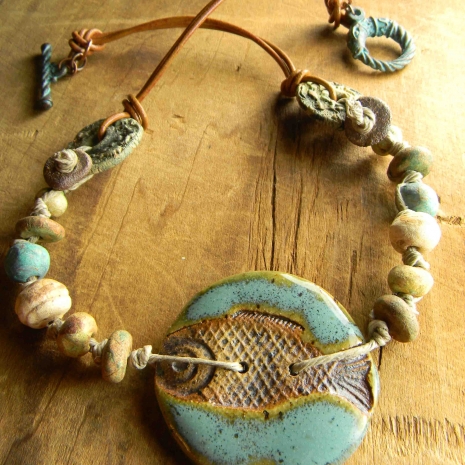 Turquoise Blue and Beige Fish Button Focal Necklace with Waxed Linen, Ceramic Beads and Leather Handmade by Gloria of Chrysalis Tribal Jewelry
Turquoise Blue, Red, Yellow and Green Tie Dye Dog Bones and Paw Prints Summer Dog Bandana Handmade by Donna of SewAmazin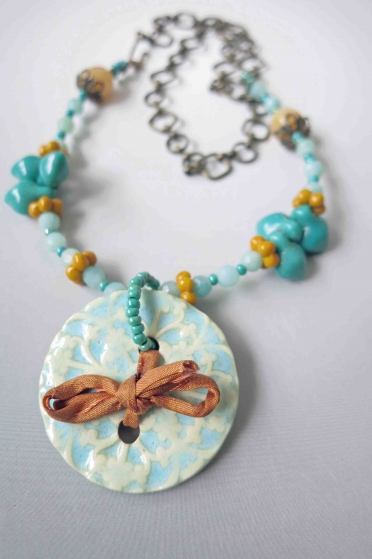 Turquoise Ceramic Pendant Necklace with Amazonite, Gold Sari Silk and Vintage Glass Handmade by Linda of Linda Landig Jewelry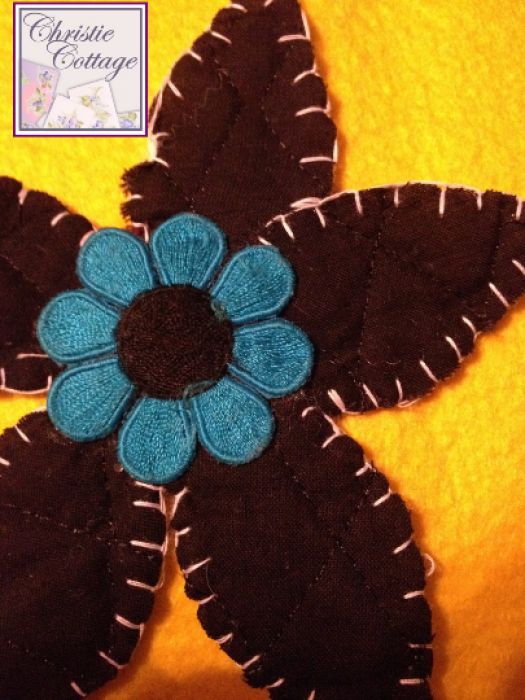 Turquoise Accented Black Daisy Applique Handmade by Jacki of Christie Cottage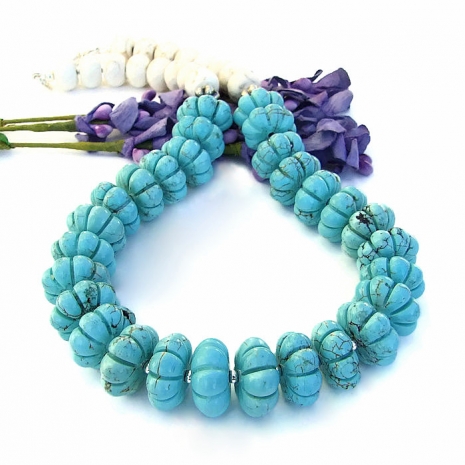 Chunky Turquoise Magnesite and Natural Magnesite Southwest-inspired Necklace Handmade by Catherine of Shadow Dog Designs
I hope you enjoyed each and every one of these unique handmade creations using the color turquoise! If you would like to make my day and the day of the talented artists featured, please leave a comment. And any promotion you can do will be greatly appreciated. Thanks!
My contact information:


» Tagged:
applique
,
bandana
,
ceramic
,
chunky
,
copper
,
dichroic
,
dog
,
dog bones
,
earrings
,
fish
,
flowers
,
gemstone
,
hand knit
,
handmade
,
jewelry
,
leather
,
magnesite
,
necklace
,
paw prints
,
pendant
,
red
,
Shadow Dog Designs
,
ShadowDogDesigns
,
shawl
,
turquoise
» Share: