Tantalizing Turquoise Blue - Artisan Handmade Creations
Posted July 23, 2016

Turquoise is a color, in all its glorious shades from light to dark, that is greatly beloved by most people. It is a combination of blue with a small amount of yellow, fitting in the color scale between blue and green. In color psychology, turquoise is used to heal the emotions, creating emotional balance and stability. It seems to radiate peace, calm and tranquility coupled with an uplifting quality. Metaphysically, if it is a favorite color, you are said to be seeking spiritual fulfillment and are often seen as evolved or an "old" soul.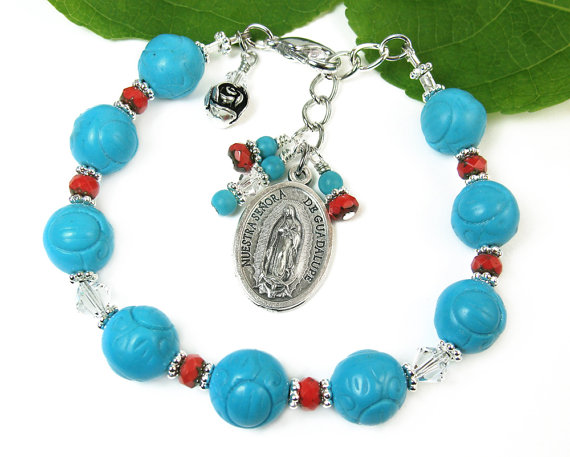 Our Lady of Guadalupe Turquoise and Red Chaplet Bracelet Handmade by Mary and Le Gonze of Pretty Gonzo
All that being said, turquoise is my second favorite color, running very close to my favorite, red. Turquoises (and reds) dominate my clothing and jewelry. Am I "evolved?" Probably not but I have been told I have an "old soul" on several different occasions. I always take that as a compliment, believe me!
Since turquoise is a much loved color the world over, I decided to browse through the shops of very talented artist friends and share a wide range of handmade creations that use the color turquoise in the design. Many shades of turquoise are shown here, some that are mostly turquoise in color; some with turquoise as accents. If something catches your eye, please click on the live link below the photograph for more information. I hope you enjoy.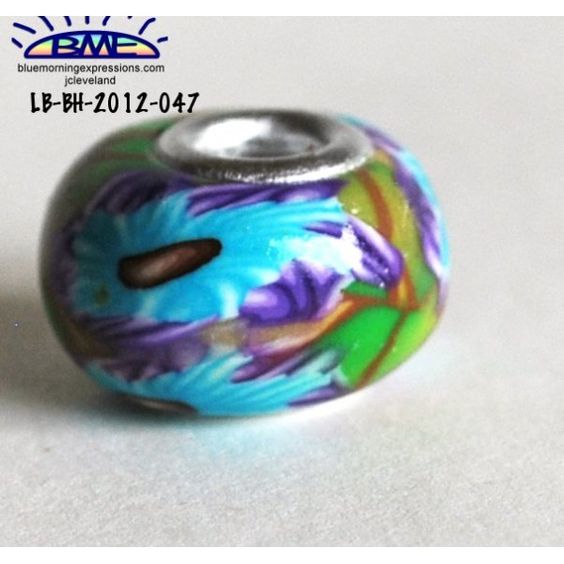 Purple and Turquoise Blue Flower Euro Style Polymer Clay Bead Handmade by Julie and Blu of Blue Morning Expressions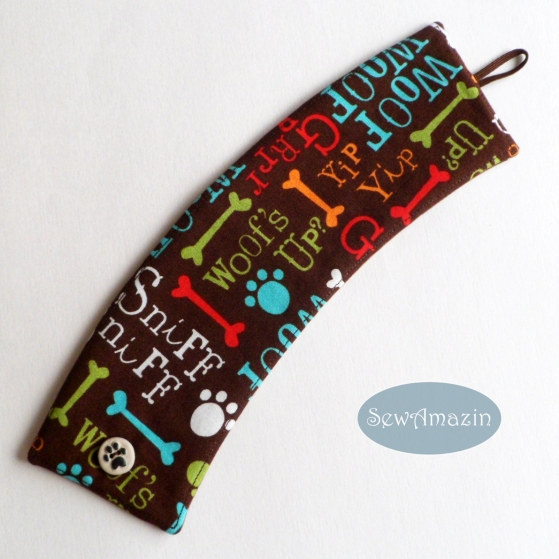 Woofs Up Coffee Cup Cozy, Cold Drink Wrap, Reusable and Eco-friendly Handmade by Donna of SewAmazin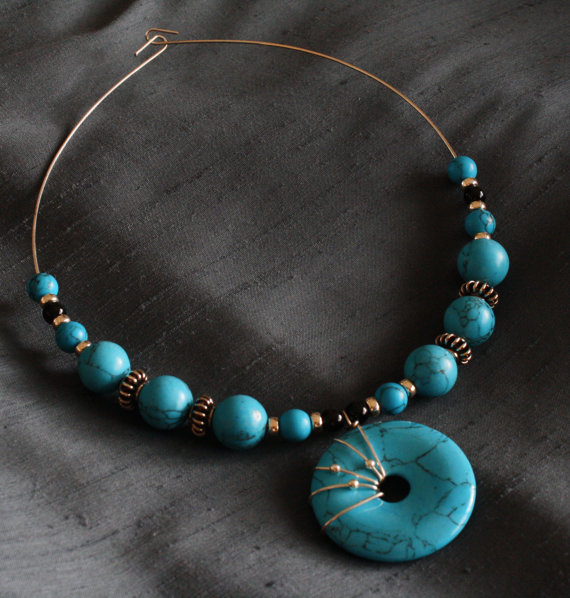 Turquoise Magnesite Wire Wrapped Pendant Necklace Handmade by Roxanne of STBridal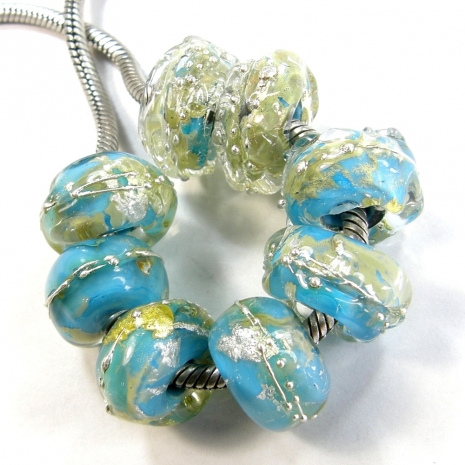 Opaque Dark Turquoise Large Hole Nugget Bead, Clear With Silver Leaf and .999 Fine Silver Handmade by Charlotte of Covergirlbeads
Peter Rabbit Cupcake Toppers in Blue for Baby Shower and Birthday Handmade by Nat of adorebynat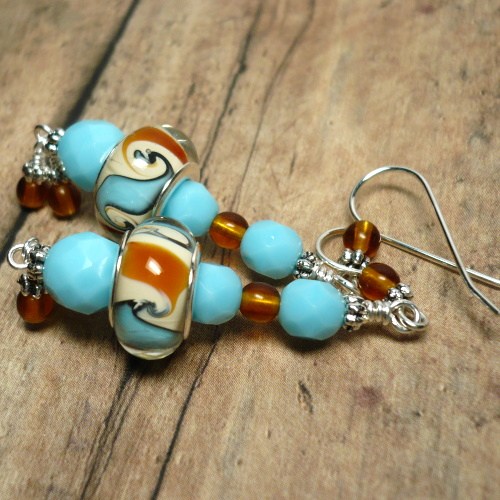 Czech Turquoise and Chimera Lampwork Sterling Dangle Earrings Handmade by Kathy of KatsAllThat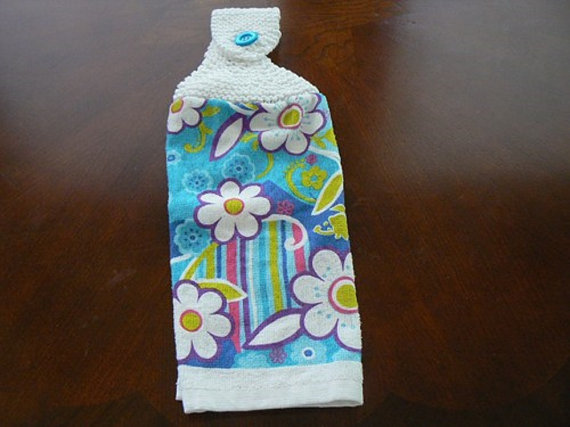 Darling Daisy Hanging Kitchen Towel With Hand Knit Button Closure Handmade by Sharon of HollyknitterCreation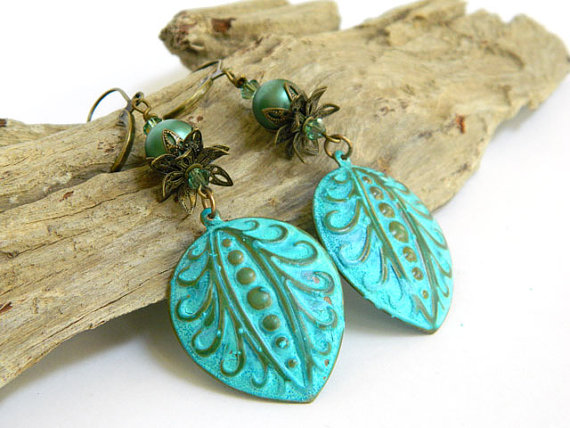 Turquoise Patina Brass Teardrop Boho Earrings Handmade by Sharon of BlondePeachJewelry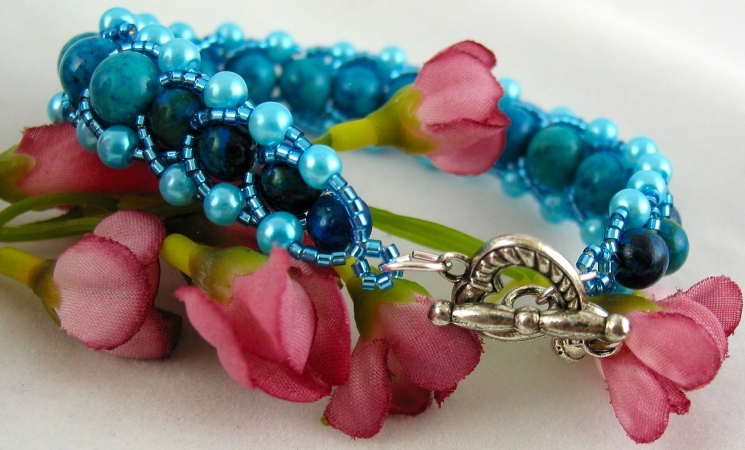 Aqua Turquoise Glass Pearl and Jasper Beaded Bracelet Handmade by Nancy of Jazz it Up with Designs by Nancy
Turquoise Howlite and Hematite Chunky Bracelet Handamde by Connie of TheSingingBeader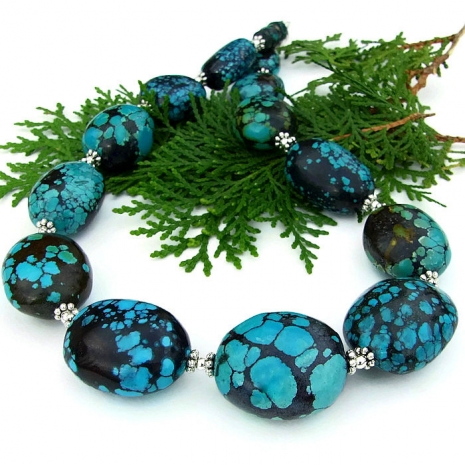 Genuine Turquoise Statement Necklace, Chunky Southwest Gemstone and Sterling Jewelry Handmade by Catherine of Shadow Dog Designs
I hope you enjoyed these exquisite turquoise colored selections! If you would like to make my day and the day of the artists featured, please leave a comment. And any promotion you can do will be greatly appreciated. Thanks!
My contact information:
Indiemade shop: ShadowDogDesigns
Indiemade blog: ShadowDogDesigns' Blog
Artfire studio: ShadowDogDesigns
ArtFire Blog: ShadowDogDesigns' Blog
Google+: Catherine W
Facebook: ShadowDogDesigns - Jewelry
Twitter: ShadowDogDesign
Pinterest: Shadow Dog Designs
Wanelo: ShadowDog
Amazine: ShadowDogDesigns
Rebelmouse: ShadowDogDesigns
Flickr: Shadow Dog Designs' Photostream
Beautifully Unique Handmade Jewelry
» Tagged:
artisan
,
bracelets
,
cup cozy
,
cupcake toppers
,
earrings
,
handmade
,
Indiemade
,
jewelry
,
kitchen towel
,
lampwork
,
necklaces
,
polymer clay
,
Shadow Dog Designs
,
ShadowDogDesigns
,
turquoise
» Share: