St. Patricks Day Gift Ideas - Artisan Handmade
Posted February 14, 2019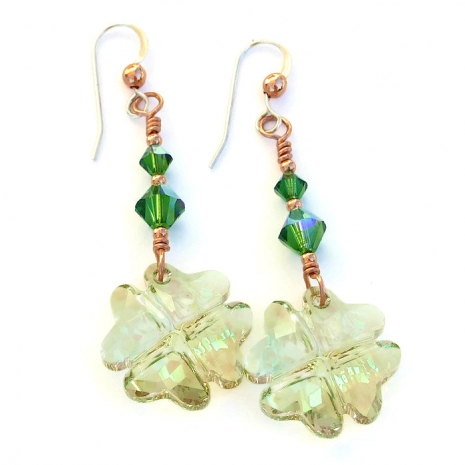 St. Patrick's Day will be here before we know it, when all those with Irish heritage (or those that wish they had Irish blood) wear green and wax lyrical about the The Emerald Isles. And, if you have ever visited Éire, you will know the nagging inner yearning to always go back.
It's with St. Patrick's Day in mind that I decided to share seven items from seven handmade artists, all featuring the color green in its many shades. Why seven beauties you might ask? I chose that number from two symbols that always show up for St. Patrick's Day, symbols which are often confused: the shamrock (which has 3 leaves) and the lucky four leaf clover (which, obviously from its name, has 4 leaves). Seven leaves, seven items. The shamrock is a three-leaved clover, a plant was used by Saint Patrick to illustrate the doctrine of the Trinity. It is the national symbol of Ireland, the word coming from seamróg, the Irish name for the plant. The four leaf clover is an aberration of white clover which normally only has three leaves. Occasionally white clover produces an extra leaf, making finding one especially lucky.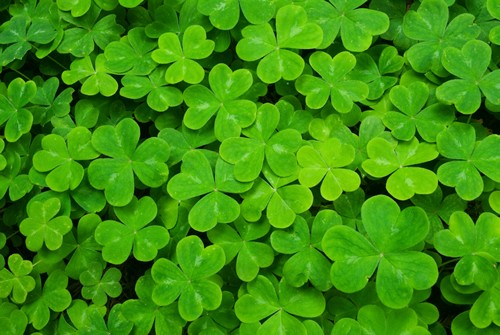 I hope you enjoy the lovely items featured. Anyone will feel lucky to receive one as a St. Patrick's Day gift!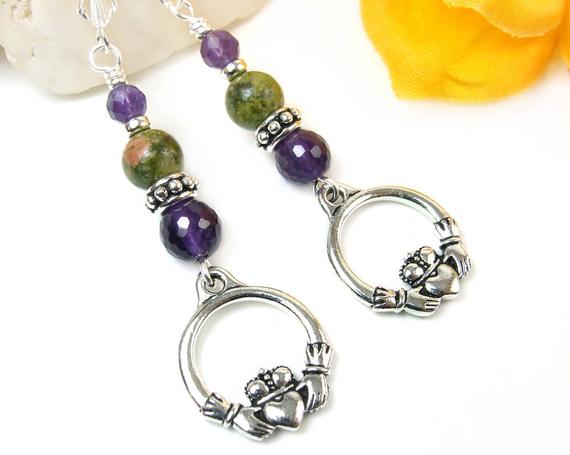 Celtic Love Symbol Claddagh Earrings with Amethyst and Green Unakite Handmade by Mary of PrettyGonzo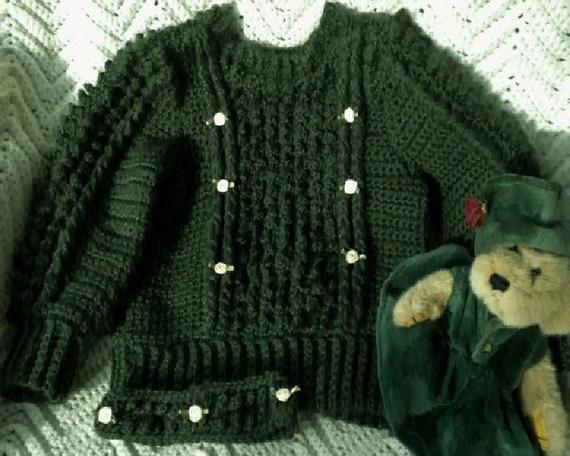 Deep Sage Green Crocheted Irish Knit Sweater & Headband Set for Infant 12 - 18 Months Handmade by Pamela of MagdaleneJewels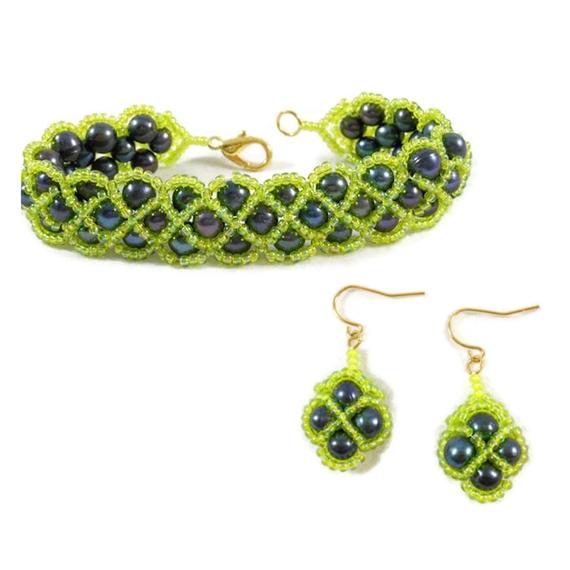 Right Angle Weave Light Green Seed Bead and Peacock Potato Pearl Bracelet and Earrings Set Handmade by Cathy of CraftingMemories1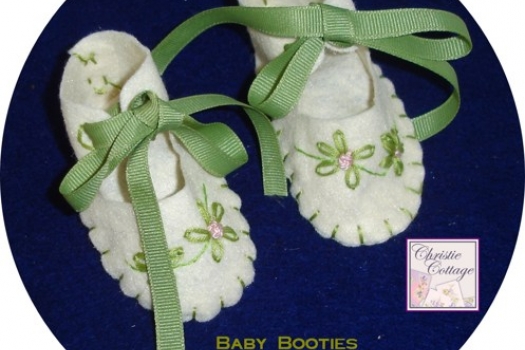 Embroidered Minty Green and Cream Baby Booties / Baby Shoes Cream, Size 0-6 Months, Handmade by Jacki of ChristieCottage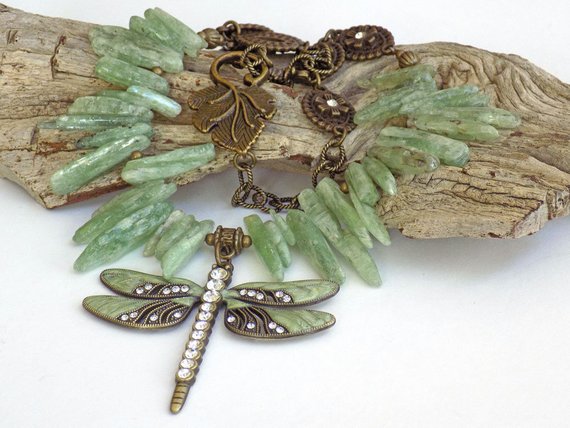 Dragonfly Pendant Necklace with Green Kyanite Handmade by Sharon of BlondePeachJewelry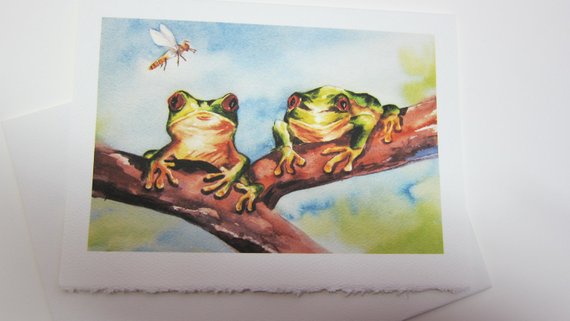 Red-eyed Green Tree Frog 5 x 7 Note Cards Handmade by Roxanne of watercolorsNmore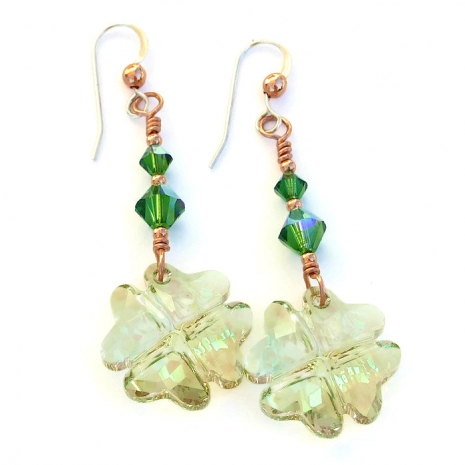 Crystal Luminous Green Lucky Four Leaf Clover Swarovski Crystal Earrings Handmade by Catherine of Shadow Dog Designs
I hope you enjoyed each and every one of these unique handmade creations, perfect for St. Patrick's Day gift giving! If you would like to make my day and the day of the talented artists featured, please leave a blog comment. And any promotion you can do will be greatly appreciated. Thanks!
My contact information:


» Tagged:
baby booties
,
bracelet
,
Celtic
,
Claddagh
,
dragonfly
,
earrings
,
Eire
,
embroidered
,
Emerald Isle
,
four leaf clover
,
gemstones
,
green
,
headband
,
Ireland
,
irish knit
,
kyanite
,
note cards
,
right angle weave
,
seamrog
,
Shadow Dog Designs
,
ShadowDogDesigns
,
shamrock
,
St Patrick's Day
,
St. Patrick's
,
Swarovski crystals
,
sweater
,
tree frogs
» Share: