Peaceful - Wonderful Handmade Wednesday on Indiemade
Posted May 17, 2017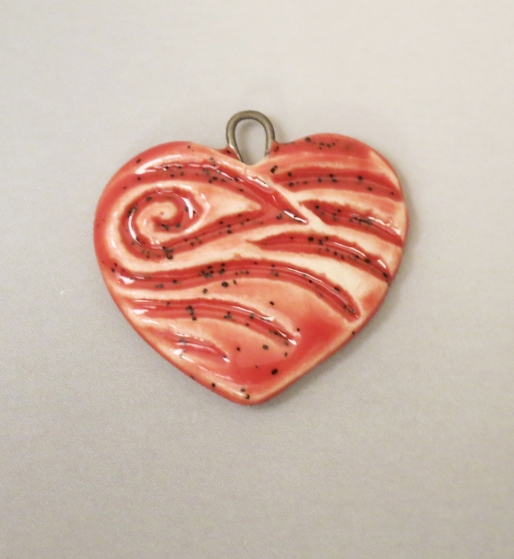 Peaceful: untroubled by conflict, agitation, or commotion. Synonyms: tranquil, calm, restful, quiet, still, relaxing, soothing, undisturbed, untroubled
I have to admit: I am a news and political junkie. And what is coming out in the news these days just makes my head spin, whether it is local, state, national or international. Because of being constantly bombarded with unending news alerts, I really am appreciative of what I have learned in my three-day a week yoga class: how to breathe, how to control the monkey mind (or at least calm it to a dull roar), how to be in the moment, how to be mindful and, above all, to add more empathy, compassion, love and peace to each day.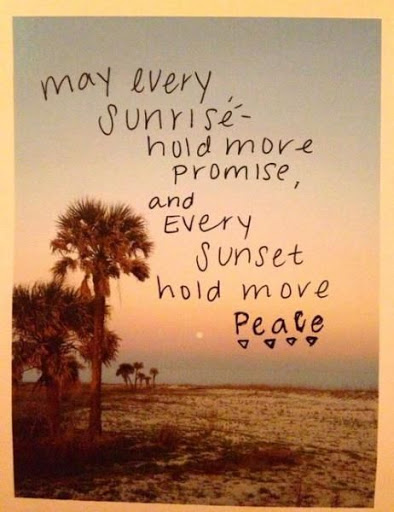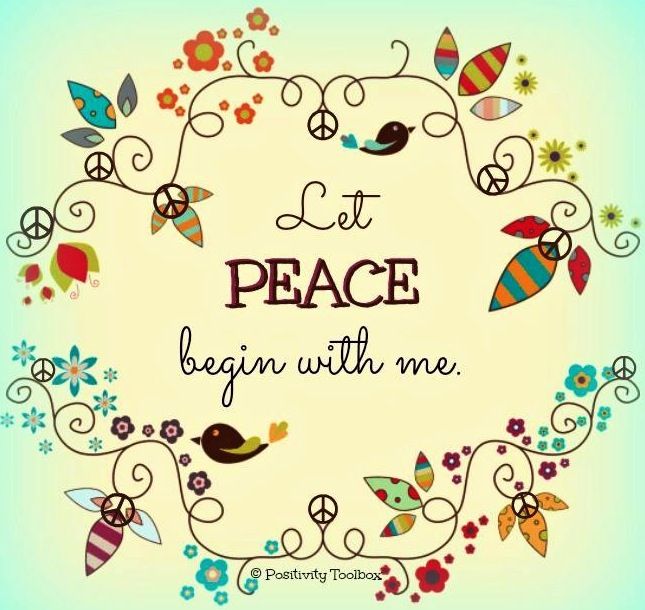 The theme of this week's Wonderful Handmade Wednesday on Indiemade is Peaceful. I browsed through the shop of handmade artist friends to find something that stood out to me as being peaceful. The items chosen run a wide gamut. They might have been chosen because of a peaceful color, or a peaceful design, or because of peaceful symbolism. You'll find copper butterfly wings and beautiful jewelry in a wide range of unique designs; a heart pendant with a spiral and hand knitted items in pink and luscious pistachio; and, hand painted flower gift cards and a sweet dog key fob (a dog definitely helps to bring peace!). I hope you enjoy these handmade artisan items that radiate peacefulness.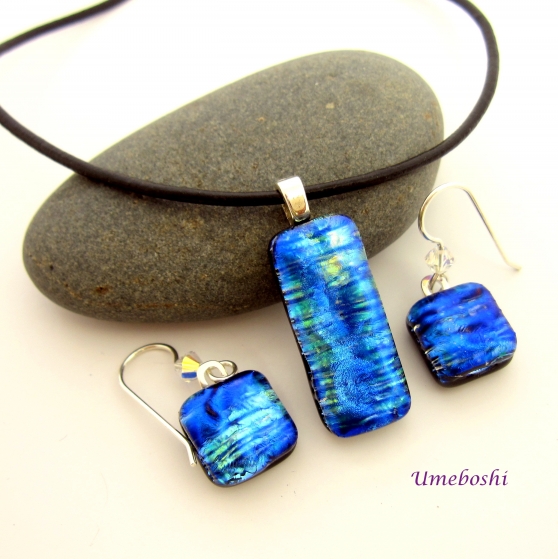 Iridescent Blue Fire Dichroic Fused Glass Jewelry Set Handmade by Jo of Umeboshi Handmade Jewelry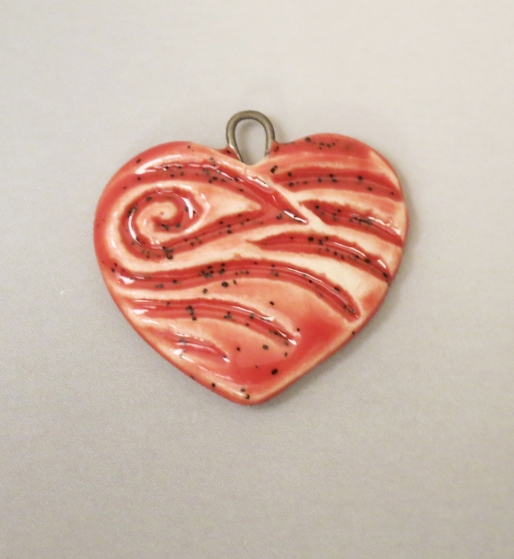 Red Ceramic Heart Pendant With Spiral Texture Handmade by Linda of Linda Landig Jewelry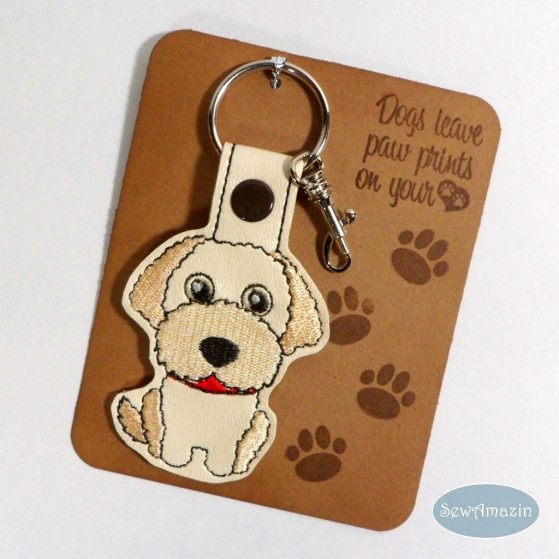 Labradoodle Dog Breed Key Fob / Purse Charm Handmade by Donna of SewAmazin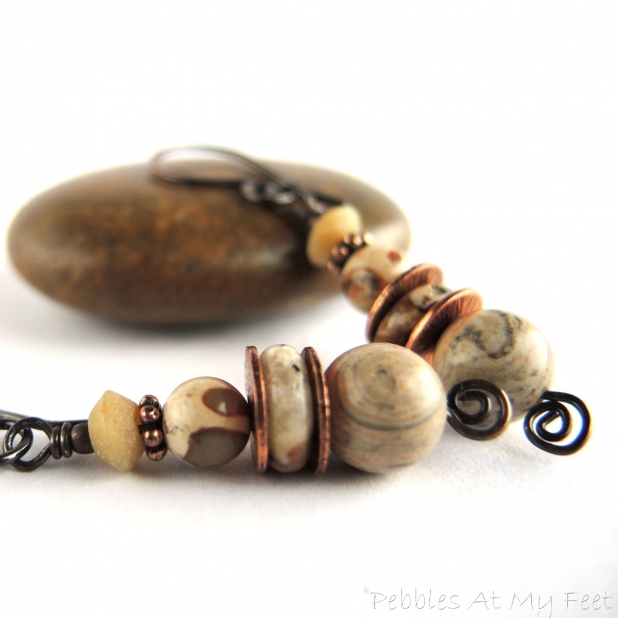 Sandy Beige and Creamy White Jasper Earrings with Dark Copper Handmade by Pamela of Pebbles at My Feet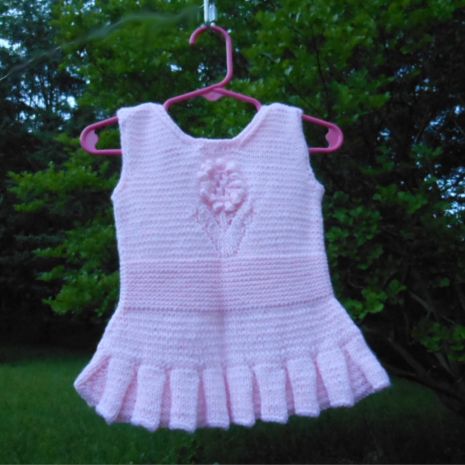 Hand Knit Pink Baby Girl Sleeveless Ruffled Sundress / Tunic, 3 - 6 Months, Handmade by Cathy of CraftingMemories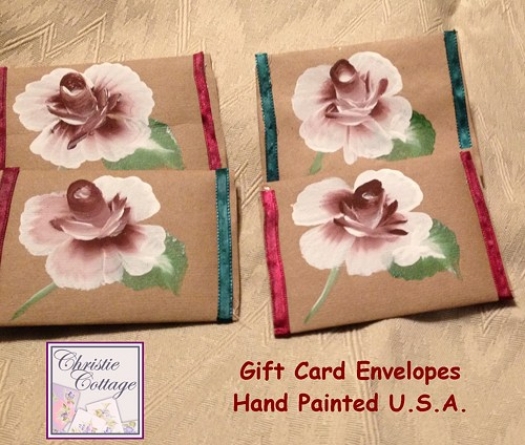 Hand Painted Flower Gift Card / Cash Holders, Set of 2, Handmade by Jacki of Christie Cottage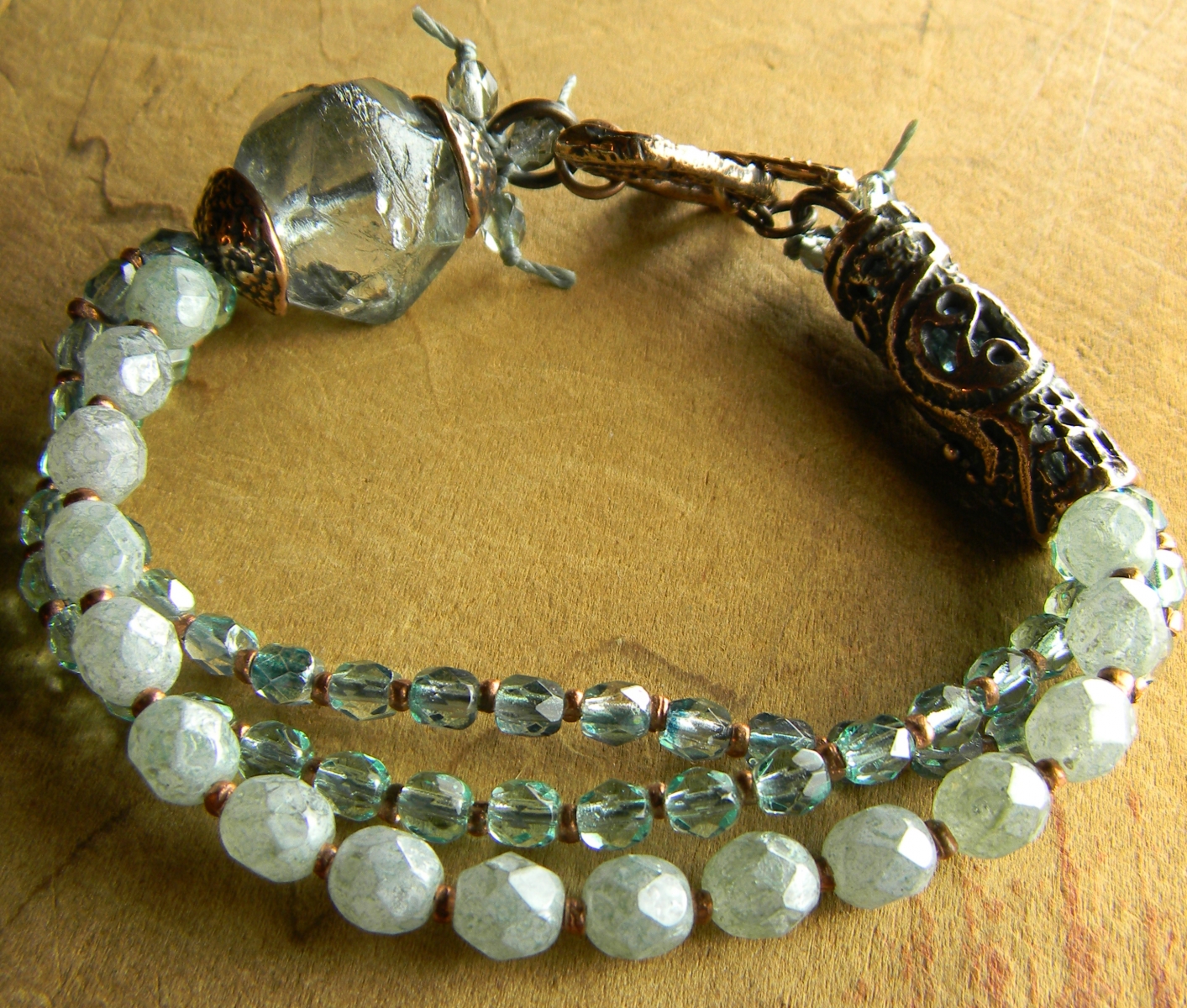 Asymmetrical Bead Bracelet with Pale Blue Green Czech Glass and Rustic Copper Handmade by Gloria of Chrysalis Tribal Jewelry
Hand Knit Pistachio Womens Neckwarmer with a Cable Twist Handmade by Nancy of Nancy's Knots, Lace and More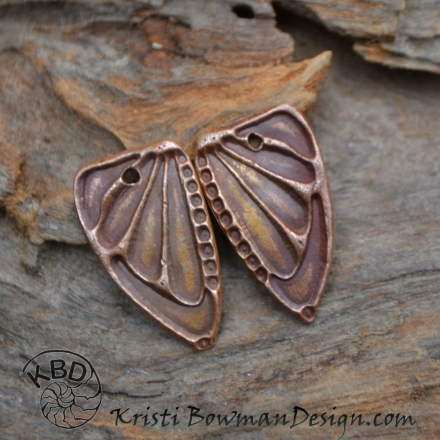 Copper Butterfly Wings, One Pair, Handmade by Kristi of Kristi Bowman Design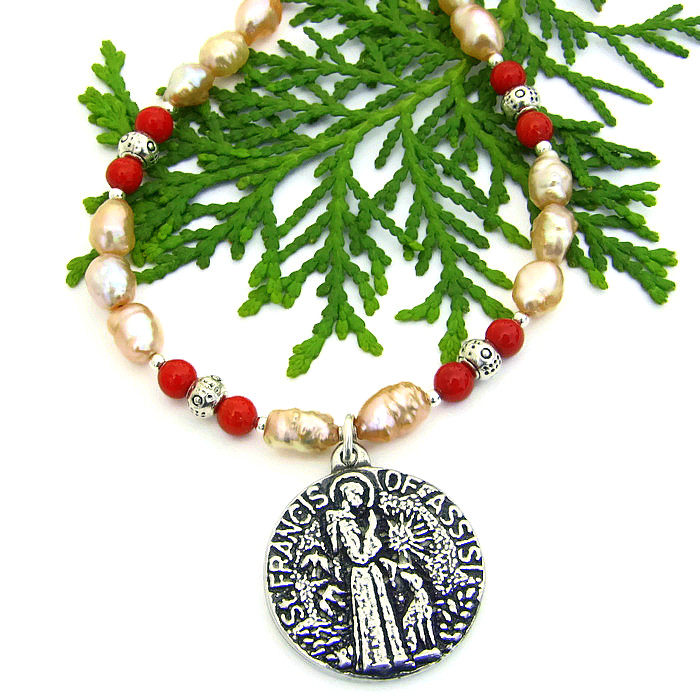 St. Francis and Dog Pendant Necklace with Rice Krispie Pearls and Red Coral Handmade by Catherine of Shadow Dog Designs
I would like to finish this post with a favorite quote from the Buddha: "Just as treasures are uncovered from the earth, so virtue appears from good deeds, and wisdom appears from a pure and peaceful mind. To walk safely through the maze of human life, one needs the light of wisdom and the guidance of virtue."
I hope you have enjoyed each and every one of these uniquely peaceful handmade creations! If you would like to make my day and the day of the talented artists featured, please leave a comment. And any promotion you can do will be greatly appreciated. Thank you!
My contact information:
Indiemade shop: ShadowDogDesigns
Indiemade blog: ShadowDogDesigns' Blog
Artfire studio: ShadowDogDesigns
ArtFire Blog: ShadowDogDesigns' Blog
Google+: Catherine ShadowDog
Facebook: ShadowDogDesigns - Jewelry
Twitter: ShadowDogDesign
Pinterest: Shadow Dog Designs
Wanelo: ShadowDog
Rebelmouse: ShadowDogDesigns
Flickr: Shadow Dog Designs' Photostream
Beautifully Unique Handmade Jewelry
» Tagged:
baby dress
,
bracelets
,
butterfly wings
,
ceramic heart
,
dogs
,
earrings
,
hand knit shawl
,
handmade
,
jewelry
,
labradoodle
,
peaceful
,
pendants
,
Shadow Dog Designs
,
ShadowDogDesigns
» Share: