Please Enjoy
*** FREE SHIPPING ***
(First Class Mail - U.S. Only)
The Ocean Stirs the Heart - Wonderful Handmade Wednesday on Indiemade
Posted May 31, 2017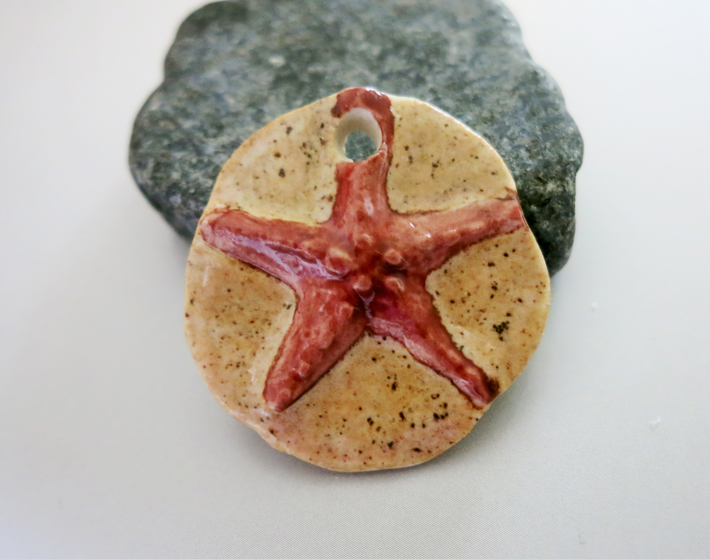 The ocean stirs the heart, inspires the imagination and brings eternal joy to the soul - Robert Wyland (marine life artist)
This past week, I was able to reconnect with the ocean when visiting the Coos Bay / Bandon, Oregon area. While my husband golfed, I explored the amazing land that is southwest Oregon. From huge trees to craggy cliffs by the sea; from the multitudes of birds to the fog interlaced with sunshine, I was taken with the landscape . . . and the very friendly people. And I was actually able to meet a long-time artist friend face-to-face for the first time. What a lovely person Sue is!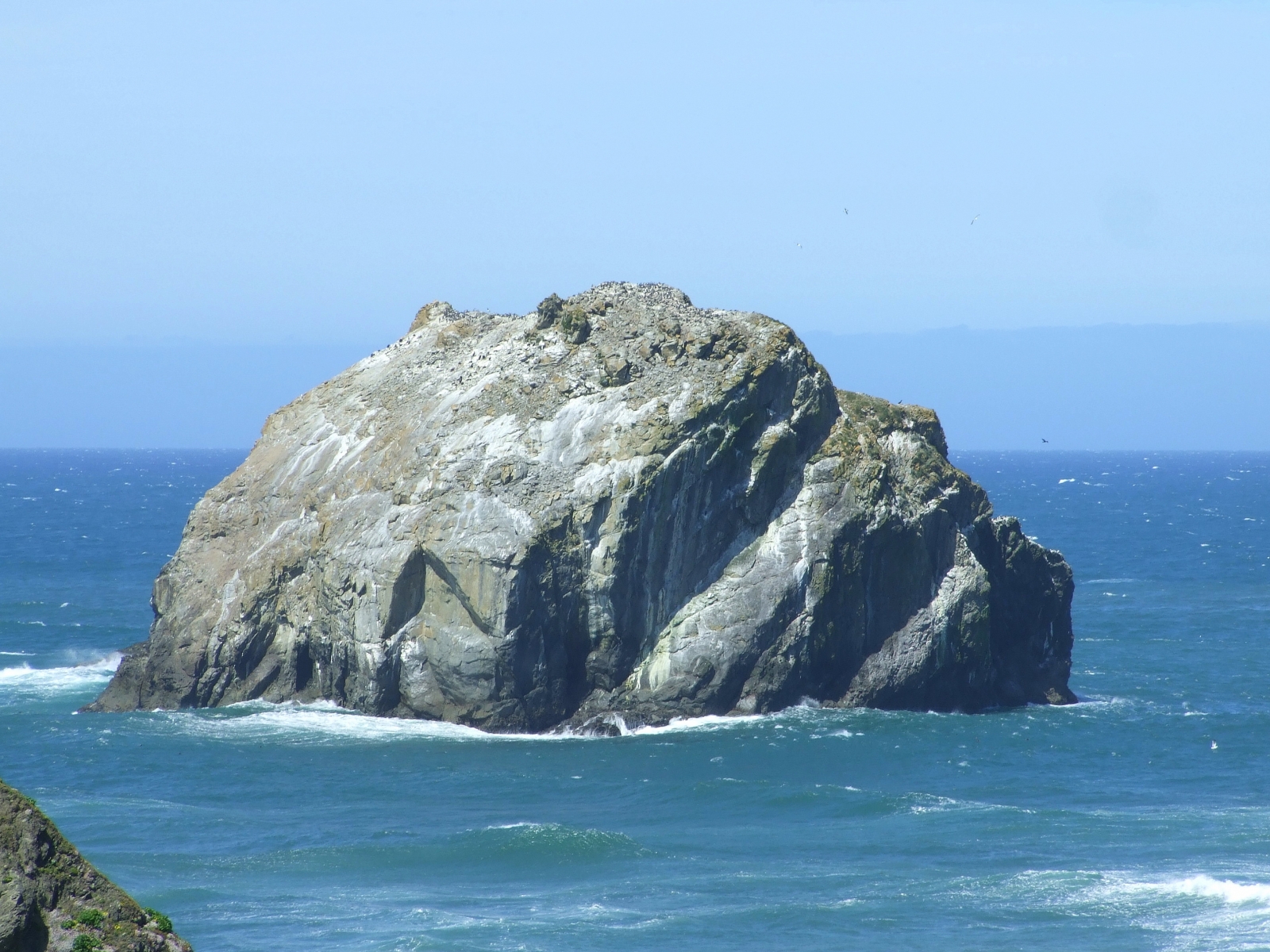 The beautiful Indian princess, Ewauna (Face Rock)
Scenic byways hug the coastline with many laybys conveniently located to you could get out and admire the scenery. and get down to beaches. Islands, amazing rock stacks and wave pounded reefs are filled with wildlife. One of my favorite set of rocks was near Bandon: Face Rock (pictured above), Komax (sometimes called the Wizard's Hat) and Cat and Kittens Rock. A Coquille legend ties all three of these famous rocks together, having to do with an evil spirit of the ocean, a beautiful Indian princess (Ewauna), her faithful dog (Komax) and a basket containing a cat and kittens. If you would like to read the tale, click on this link: The Legend of Face Rock.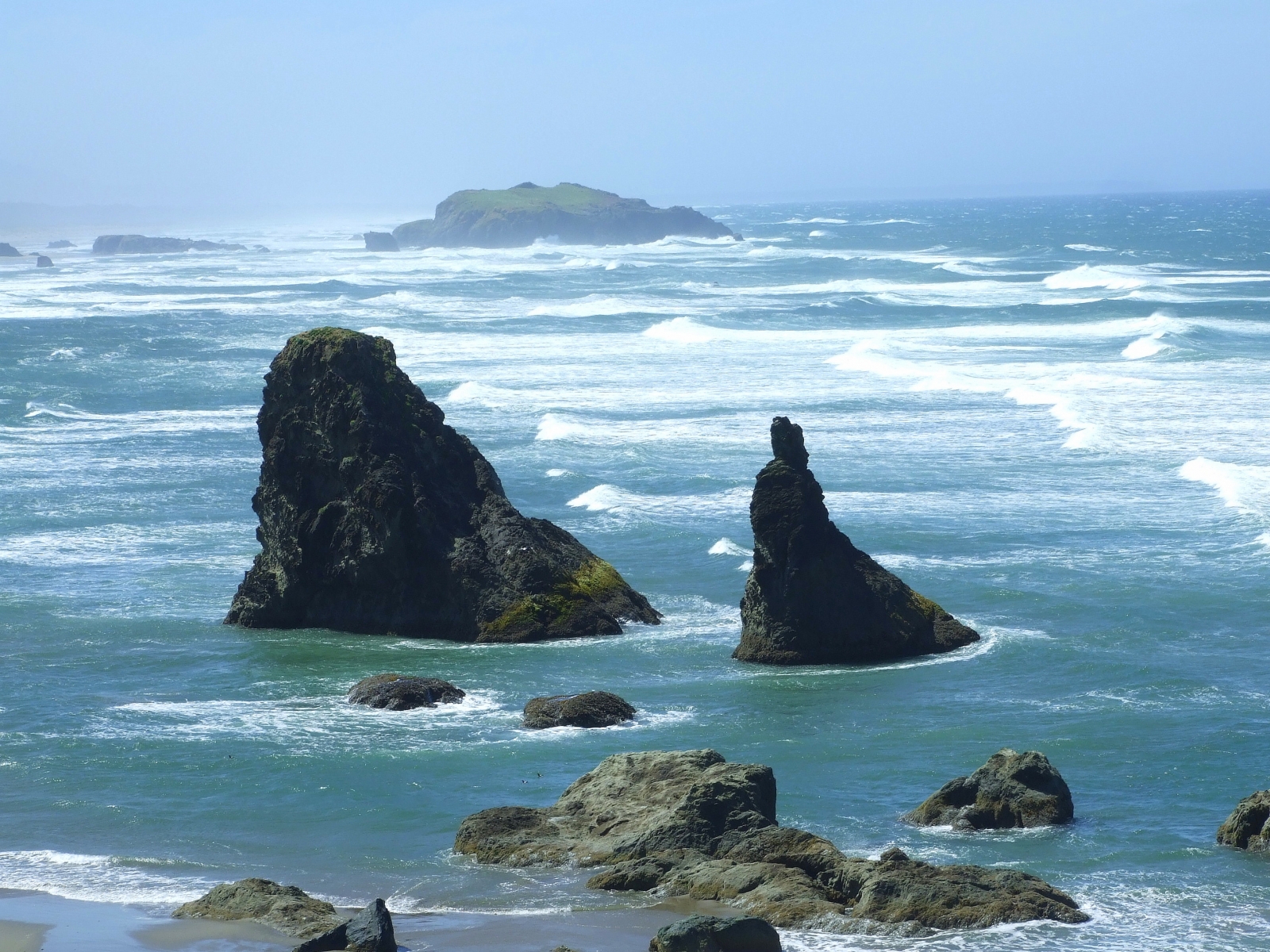 Komax (rock in front) still barking, warning Ewauna of danger.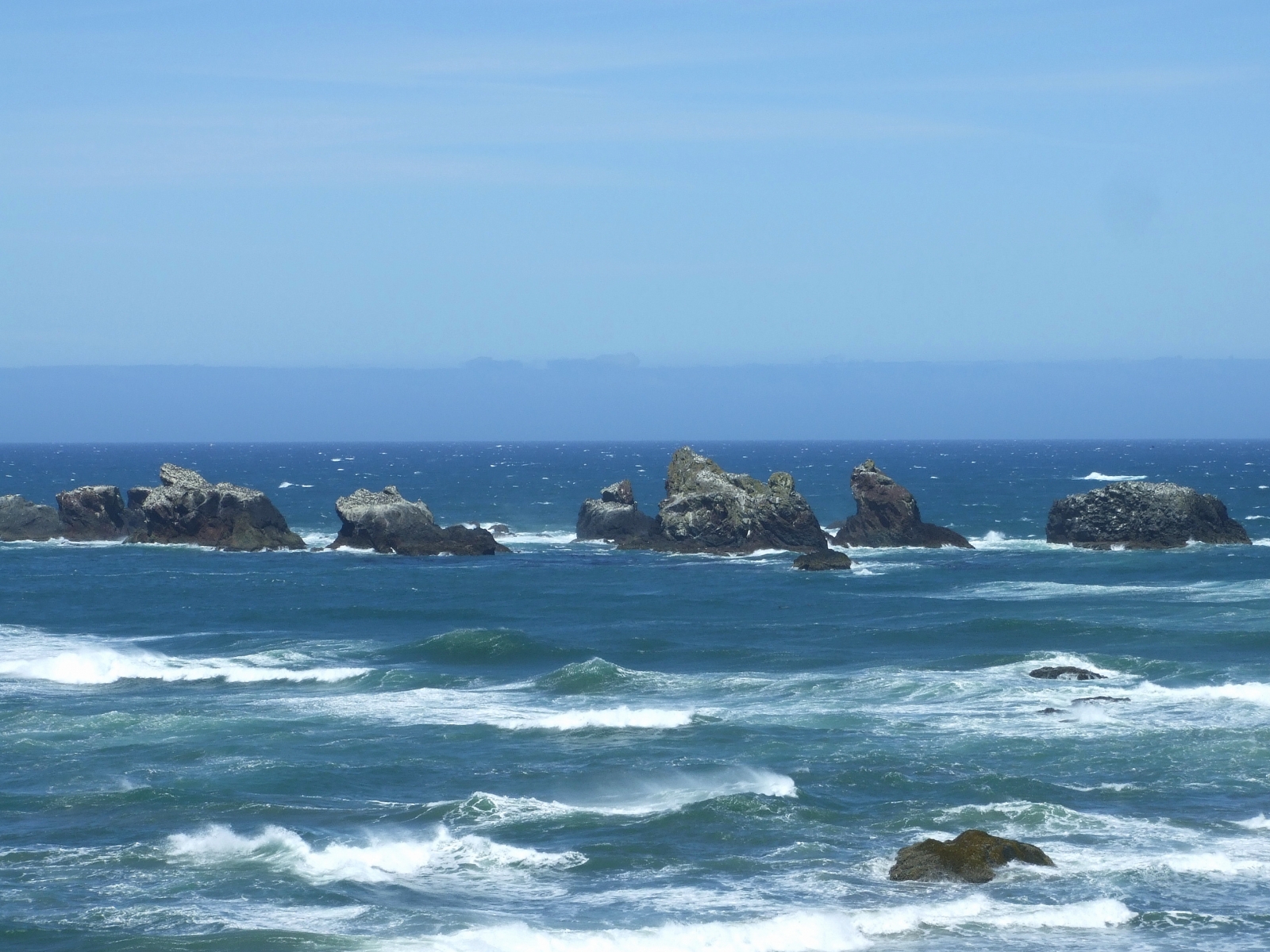 Cat and Kittens, located near Face Rock
Since I had such a soul satisfying time reconnecting with the ocean, looking at the rocks stacks, birding (saw three somewhat rare Tufted Puffins!), picking through driftwood (you should see my driftwood ray gun!), talking to people and taking photos, this week's Wonderful Handmade Wednesday is titled The Ocean Stirs the Heart and features artisan items that remind me of the ocean, whether it be colors or critters. I hope you find these items as lovely as I do. If something catches your fancy and you want to see more photos or information, please click either on the photo or the description under the photo to be taken to the item in the artist's shop. Enjoy.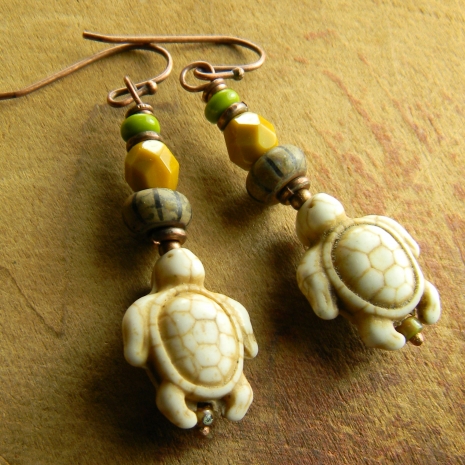 Tribal Turtle Totem Earrings with Copper and Czech Glass Handmade by Gloria of Chrysalis Tribal Jewelry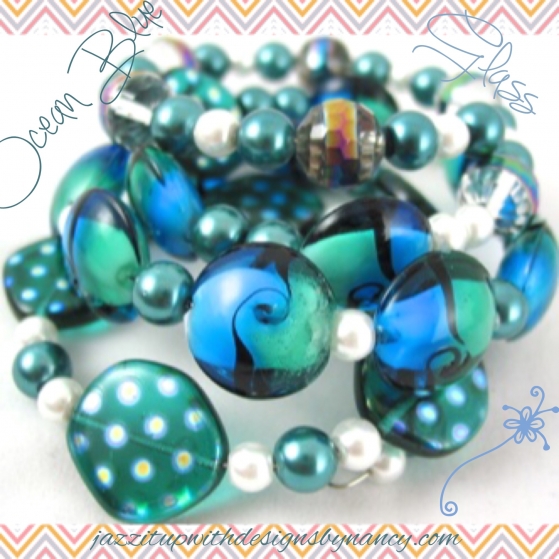 Green and Teal Seabreeze Lampwork and Beads Bangle Bracelet Handmade by Nancy of Nancy's Knots, Lace and More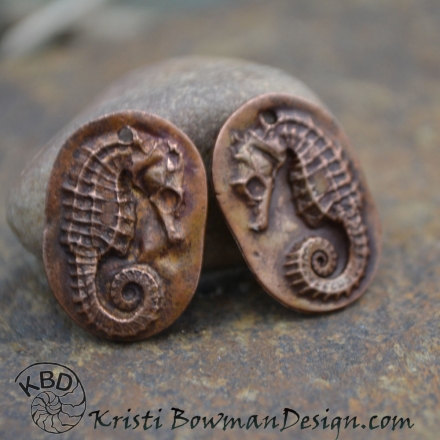 Copper Sea Horse Oval Earrings Components, 1 pair, Handmade by Kristi of Kristi Bowman Design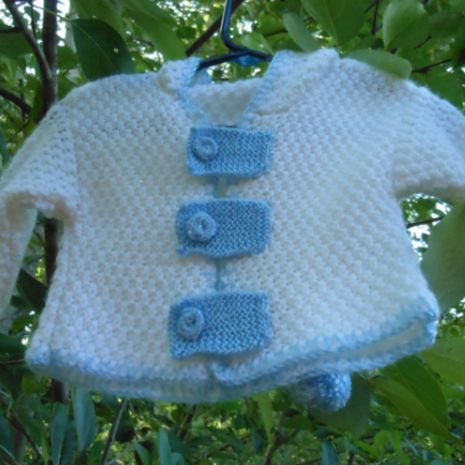 White and Blue Knit Baby Boy / Infant Jacket Hoodie, 3-6 months, Handmade by Cathy of CraftingMemories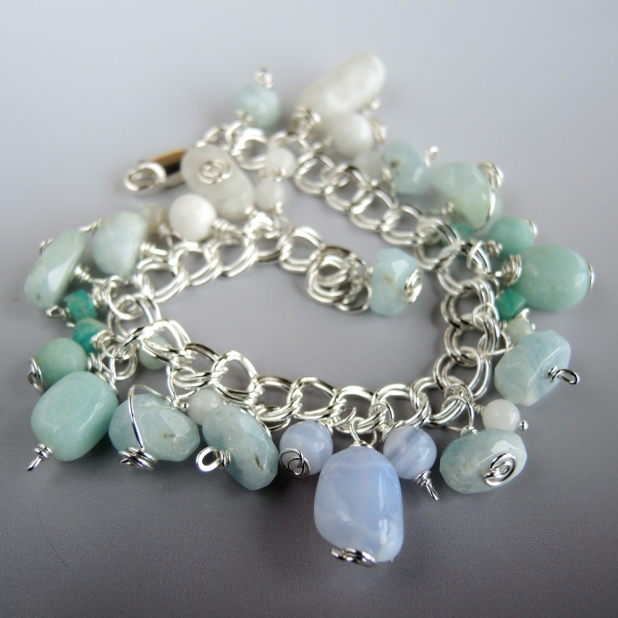 Pastel Blue and Pale Green Mixed Gemstone and Sterling Silver Bracelet Handmade by Pamela of Pebbles at My Feet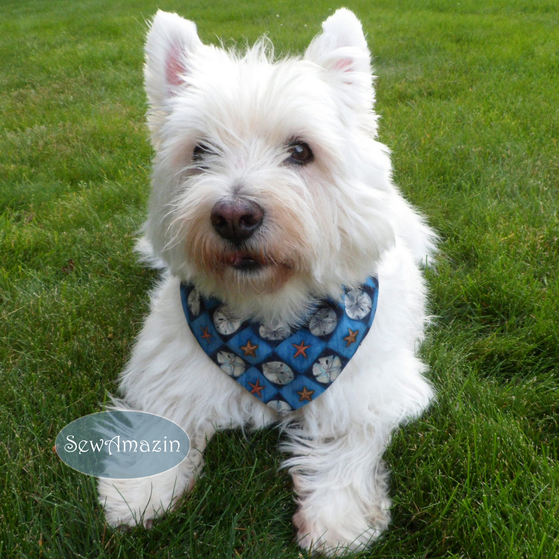 Sand Dollars and Starfish Summer Beach Dog Bandana Handmade by Donna of SewAmazin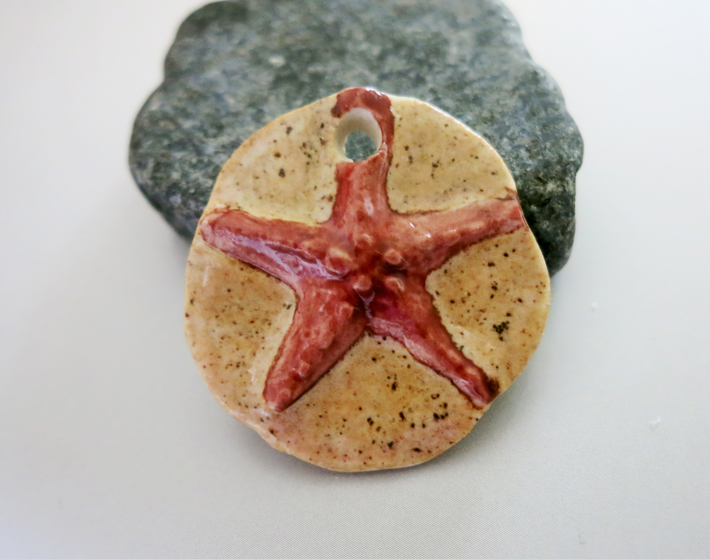 Sand Brown and Dark Red Ceramic Starfish Pendant Handmade by Linda of Linda Landig Jewelry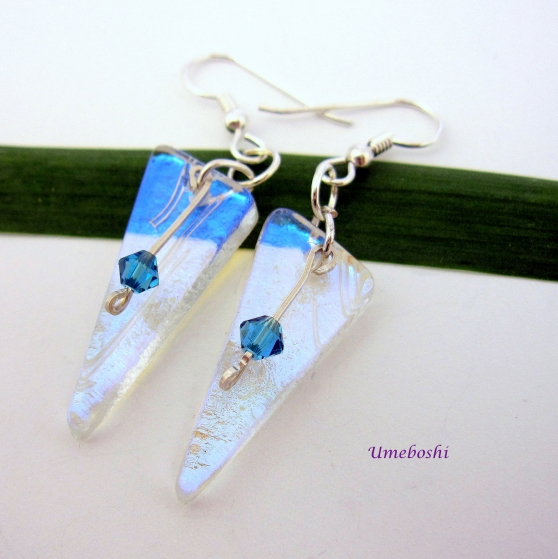 Crystaline Dichroic Fused Glass Dangle Earrings Handmade by Jo of Umeboshi Jewelry Designs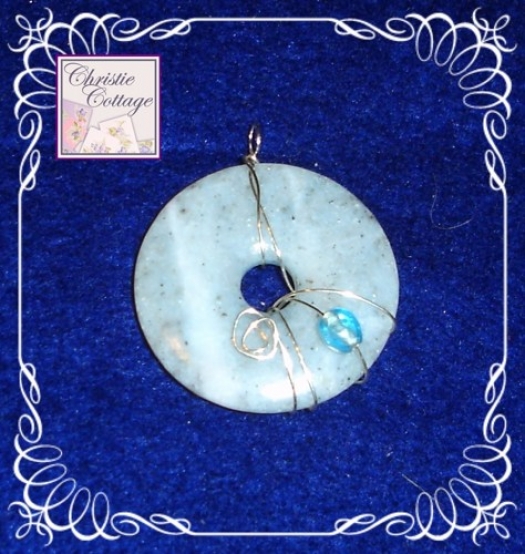 Blue / Green Wire Wrapped Jasper Pendant with Silver Wire and Aqua Bead Handmade by Jacki of Christie Cottage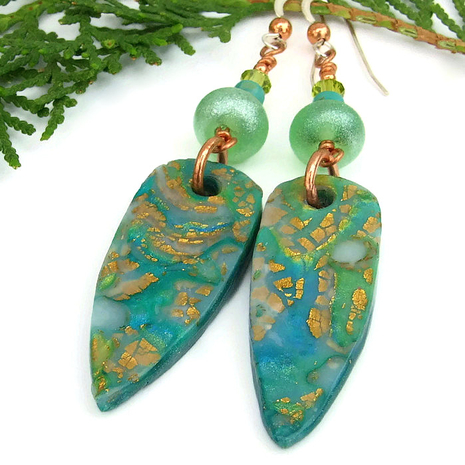 Mokune Gane Caribbean Opal Summer Earrings with Lampwork and Crystals Handmade by Catherine of Shadow Dog Designs
I hope you have enjoyed each and every one of these unique handmade creations featured in The Ocean Stirs the Heart! If you would like to make my day and the day of the talented artists featured, please leave a comment. And any promotion you can do will be greatly appreciated. Thanks!
My contact information:
Indiemade shop: ShadowDogDesigns
Indiemade blog: ShadowDogDesigns' Blog
Artfire studio: ShadowDogDesigns
ArtFire Blog: ShadowDogDesigns' Blog
Google+: Catherine ShadowDog
Facebook: ShadowDogDesigns - Jewelry
Twitter: ShadowDogDesign
Pinterest: Shadow Dog Designs
Wanelo: ShadowDog
Rebelmouse: ShadowDogDesigns
Flickr: Shadow Dog Designs' Photostream
Beautifully Unique Handmade Jewelry
» Tagged:
artisan
,
bandana
,
Bandon
,
bracelets
,
ceramic
,
dichroic
,
dog
,
earrings
,
Ewauna
,
Face Rock
,
gemstones
,
handmade
,
hoodie
,
jewelry
,
knitting
,
Komax
,
lampwork
,
ocean
,
opal
,
oregon
,
pendant
,
polymer clay
,
sea horses
,
Shadow Dog Designs
,
ShadowDogDesigns
,
starfish
,
turtles
» Share: