Not So Simply Red - Wonderful Handmade Wednesday on Indiemade - December 2, 2015
Posted December 2, 2015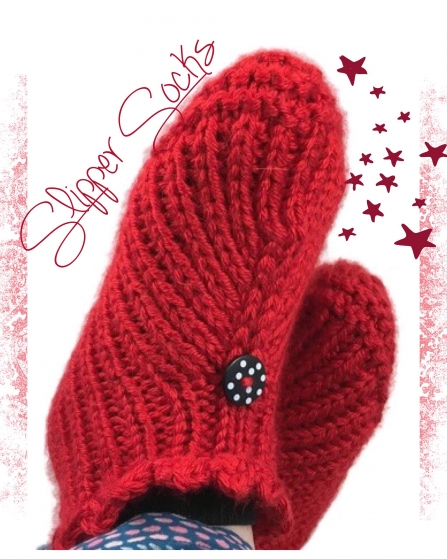 With Christmas fast approaching (can you believe it's already December?), the color red was chosen to be highlight of this post. Just think of everything that red is associated with during this holiday season: Santa's red suit, Rudolph's red nose, the red of holly berries, red poinsettias, red ribbon, red apples as some of the first Christmas tree decorations centuries ago, and many more. This post is called "Not So Simply Red" because red is definitely not a simple color. Just look at all its various blazing shades and nuances of red in the handmade artisan creations below . . . and in the reds you see all through the Christmas season.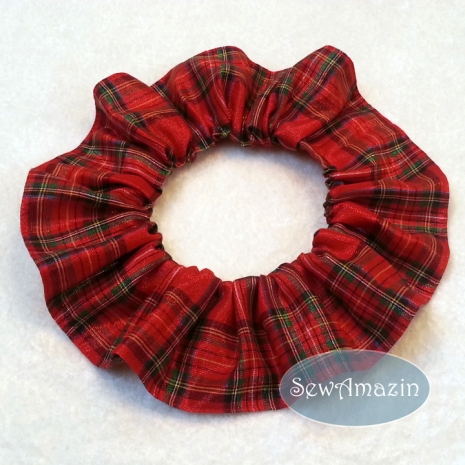 Classic red tartain plaid pet scrunchie neck ruffle for dogs or cats handmade by Donna of SewAmazin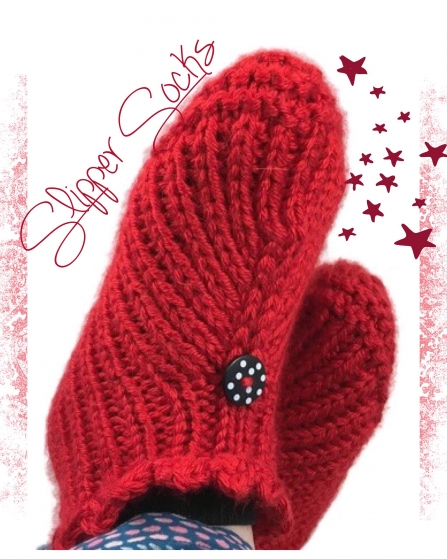 Ladies small to medium hand knit ruby red slipper socks handmade by Nancy of Jazz it up with Designs by Nancy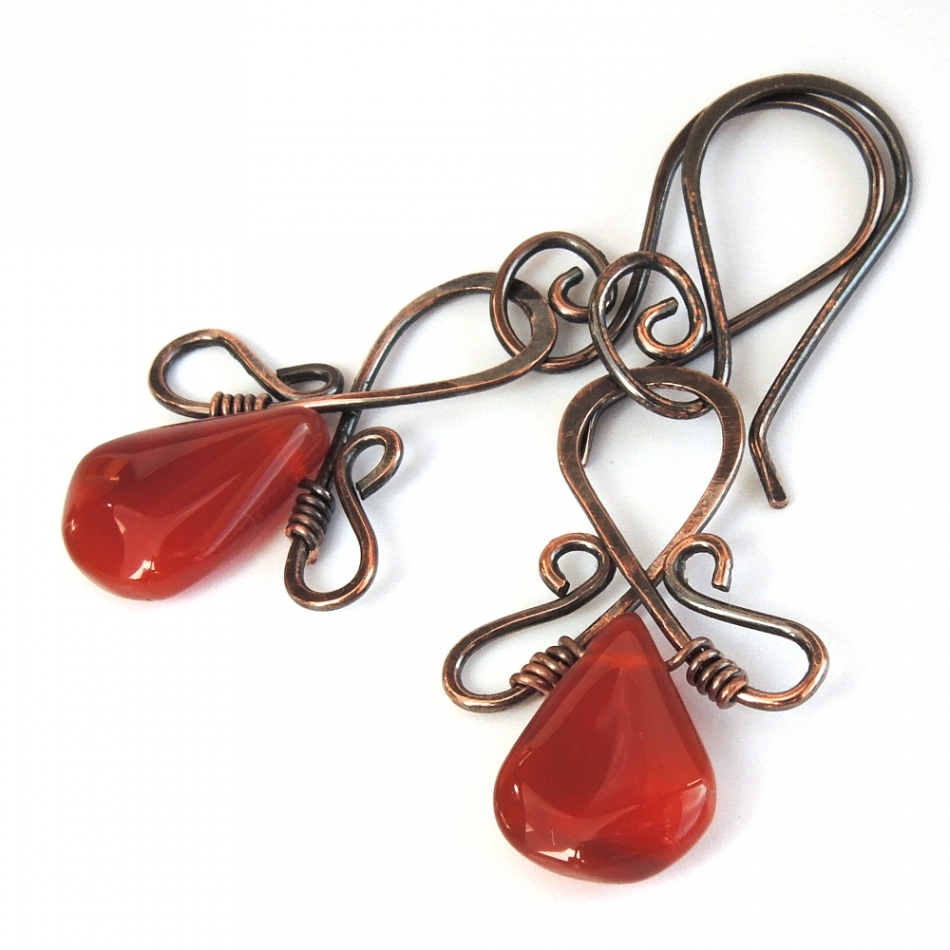 Deep red / orange wire wrapped carnelian earrings handmade by Pamela of Pebbles at My Feet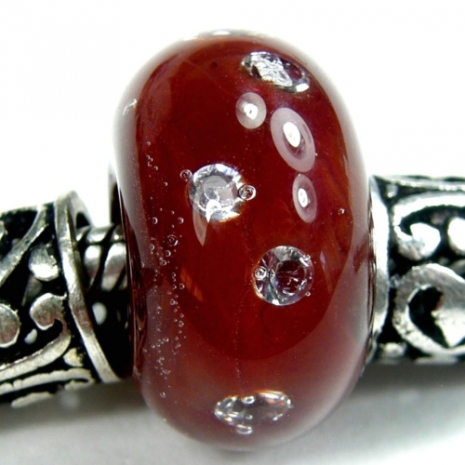 Brick red large hole lampwork glass slider bead with cubic zirconias handmade by Charlotte of Covergirlbeads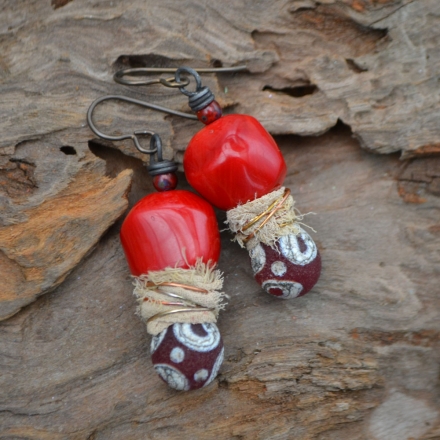 "Simply Red" coral nugget and lampwork glass headpin earrings handmade by Kristi of KristiBowmanDesign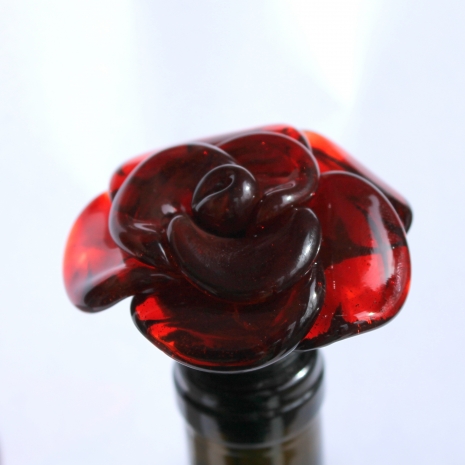 Red rose hand blown lampwork glass wine bottle stopper handmade by Breanna of UntamedRose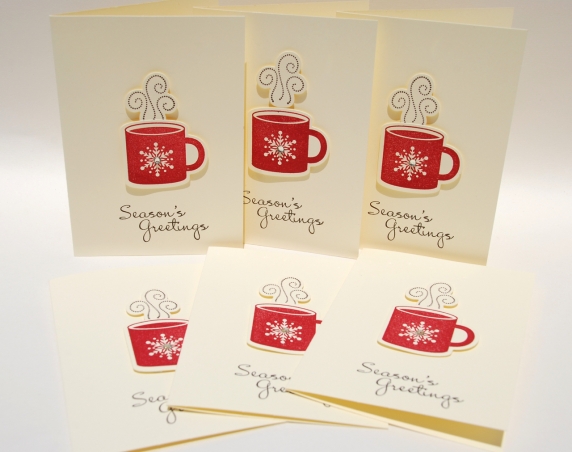 "Season's Greetings" red mugs of hot drink cards handmade by Lisa of Cards by Li Be!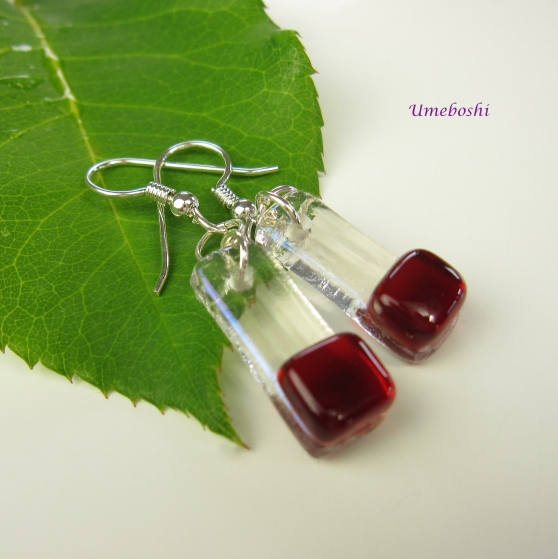 "Wild Cherry" red and clear fused glass and sterling silver dangle earrings handmade by Jo of Umeboshi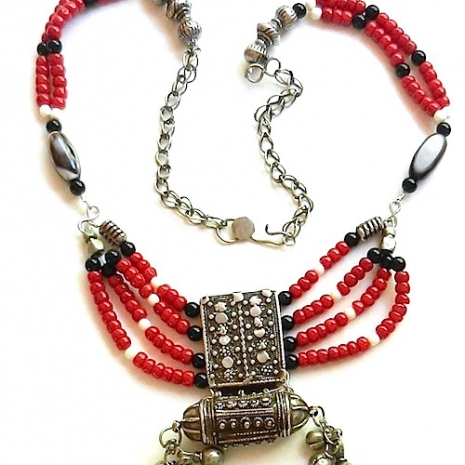 Old Yemen silver plaque amulet necklace with multi-strand red coral beads handmade by Anna of Anna's Faire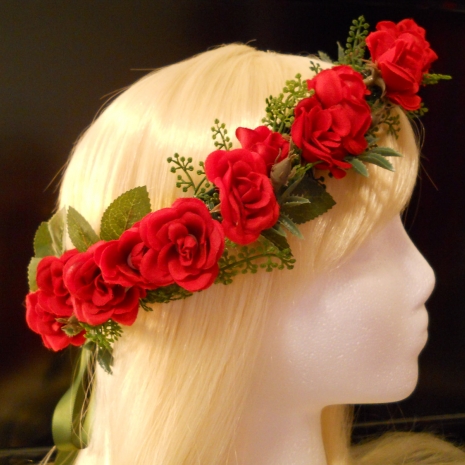 Red rose flower crown / head wreath for a bride / flower girl handmade by Michele of MicheleMyFairy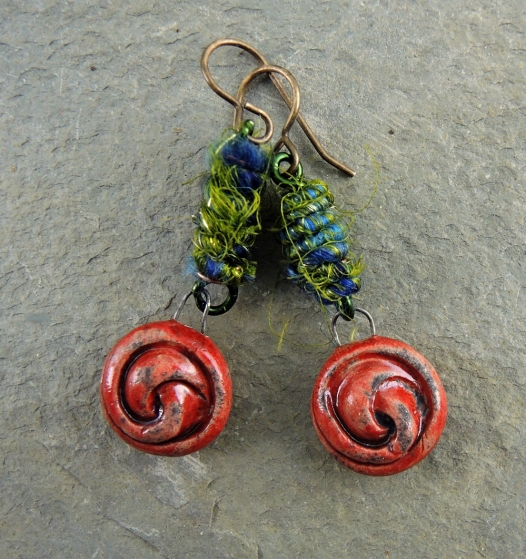 Red raku rustic earrings with wooly wire fiber in blue and green handmade by Linda of Linda Landig Jewelry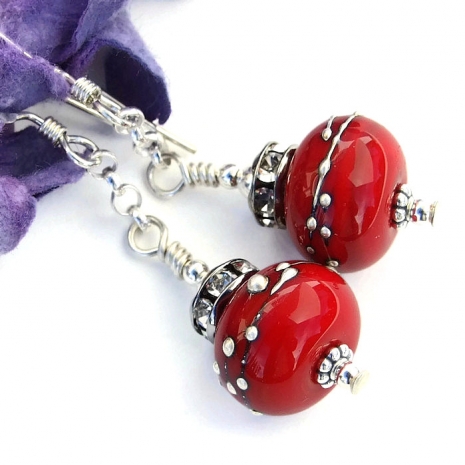 "Cherry Bomb" red lampwork glass and Czech crystal Christmas earrings handmade by Catherine of Shadow Dog Designs
Well, there you have it . . . a plethora of dazzling red hot handmade beauties from Indiemade artist friends. I hope you enjoyed the red. You can our day by leaving a comment. A little promotion is always appreciated, as well (:
My contact information:
Indiemade shop: ShadowDogDesigns
Indiemade blog: ShadowDogDesigns' Blog
Artfire studio: ShadowDogDesigns
ArtFire Blog: ShadowDogDesigns' Blog
Google+: Catherine W
Facebook: ShadowDogDesigns - Jewelry
Twitter: ShadowDogDesign
Pinterest: Shadow Dog Designs
Wanelo: ShadowDog
Amazine: ShadowDogDesigns
Rebelmouse: ShadowDogDesigns
Flickr: Shadow Dog Designs' Photostream
Shadow Dog Designs
Beautifully Unique Handmade Jewelry
for the Discerning Woman
» Tagged:
Christmas
,
coral
,
earrings
,
flower crown
,
holiday cards
,
jewelry
,
knit
,
lampwork
,
neck ruffle
,
necklace
,
red
,
rose
,
slippers
,
tartan
,
wine stopper
,
Yemen
» Share: