New Necklaces and Earrings - Handmade Jewelry by Shadow Dog Designs
Posted October 16, 2019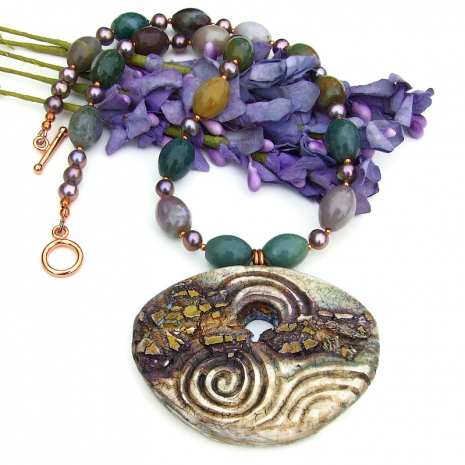 I've been working hard to list new handmade jewelry in my Shadow Dog Designs shop. But with being a vendor at numerous art shows and with perfect weather for working in the flower beads, it's often hard to spend long hours in front of the computer. But new earrings and necklaces have been listed and I decided to share them here: nine new designs and one pair of Christmas earrings. I hope you enjoy the new jewelry.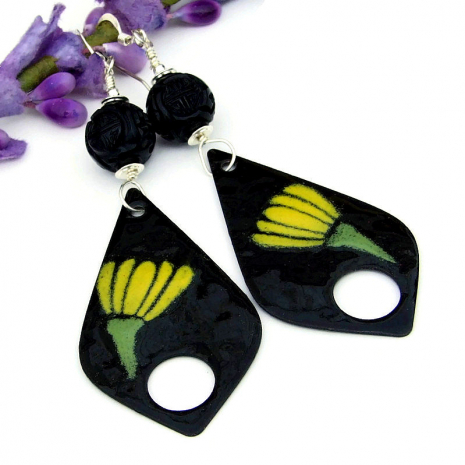 FIORI GIALLI - Yellow Flowers ON Black Enamel Earrings, Carved Jet Boho Handmade Jewelry - $40.00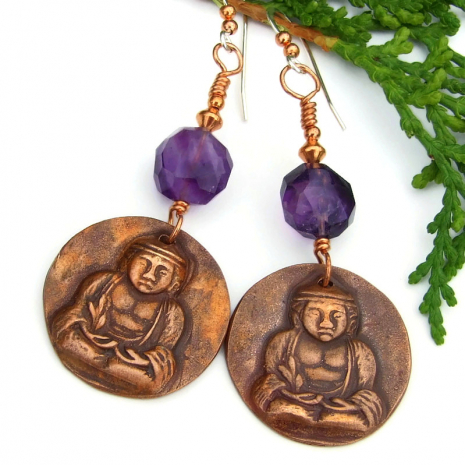 MEDITATION - Buddha Yoga Earrings Amethyst Crown Chakra Meditation Handmade Jewelry - $40.00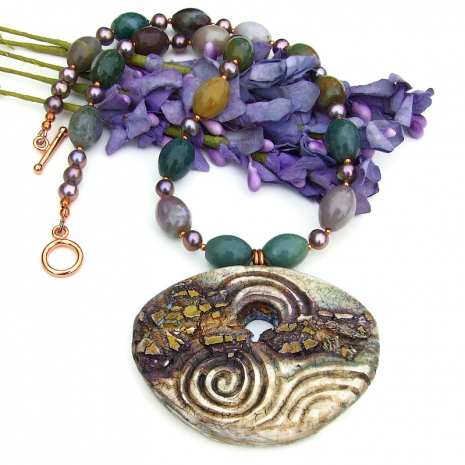 GOLD RUSH SPIRALS - Spiral Gold Rush Pendant Necklace, Fancy Jasper Pearls Handmade Jewelry - $90.00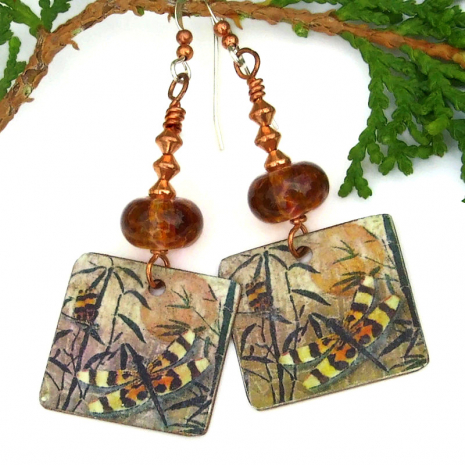 DRAGONFLY DAYS - Dragonfly Earrings, Copper Lampwork Vintage Look Handmade Jewelry Gift - $30.00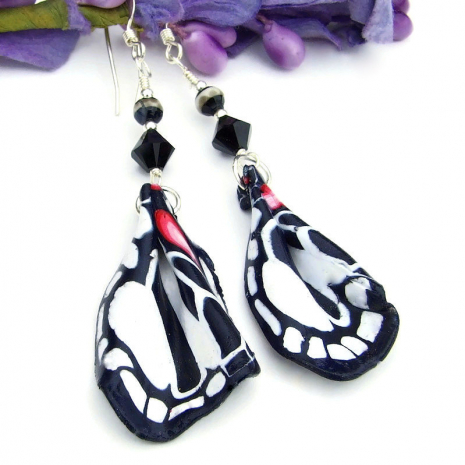 ZEBRA SWALLOWTAIL - Butterfly Wings Earrings, Black White Polymer Clay Handmade Jewelry - $30.00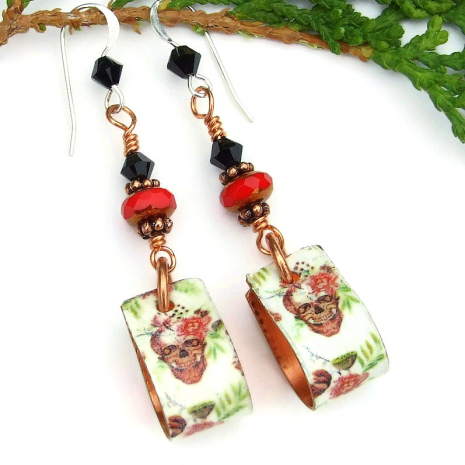 SKULLS AND ROSES - Skulls and Roses Hoop Earrings, Day of the Dead Halloween Handmade Jewelry - $30.00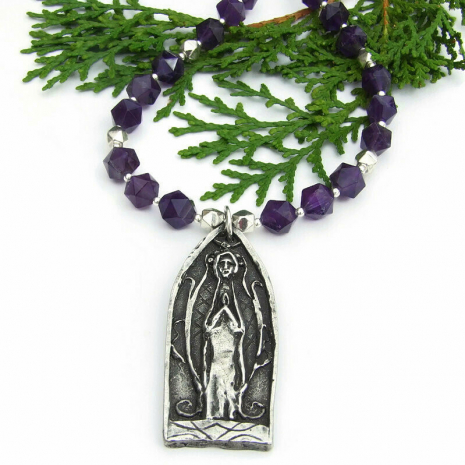 PRAYERS - Praying Man / Woman Necklace, Amethyst Medieval Religious Jewelry Gift - $60.00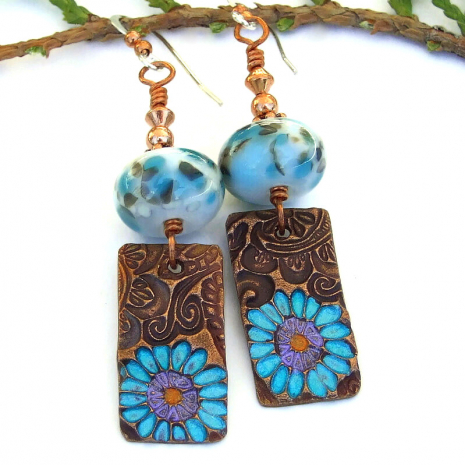 FLORES BONITAS - Aqua Copper Flower Earrings, Hand Painted Lampwork Handmade Jewelry - $40.00
SPARKLING SKULLS - Swarovski Skull Earrings, Rainbow Halloween Day of the Dead Jewelry - $30.00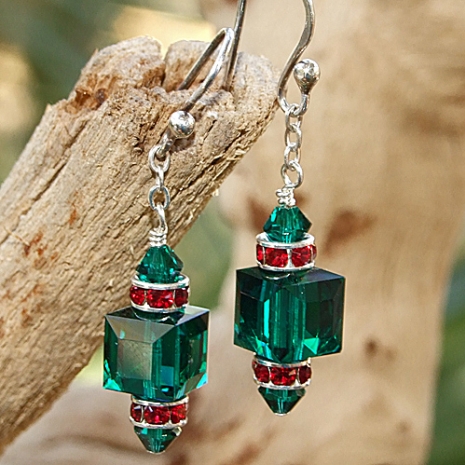 GREEN CHRISTMAS - Green and Red Swarovski Christmas Earrings, Holiday Jewelry Ornament Gift - $25.00
I hope you enjoyed each and every one of these unique handmade creations! If you would like to make my day and the day of the talented artists featured, please leave a blog comment. And any promotion you can do will be greatly appreciated. Thanks!
My contact information:


» Tagged:
amethyst
,
Buddha
,
butterfly wings
,
Christmas
,
copper
,
Day of the Dead
,
dia de los muertos
,
dragonflies
,
earrings
,
enamel
,
flowers
,
gemstones
,
green
,
Halloween
,
handmade
,
jewelry
,
lampwork
,
Medieval
,
necklaces
,
polymer clay
,
prayers
,
praying
,
red
,
roses
,
Shadow Dog Designs
,
ShadowDogDesigns
,
skulls
,
spirals
,
Swarovski crystals
» Share: