New Handmade Earrings and One Necklace by Shadow Dog Designs - Jewelry Gift Ideas
Posted June 2, 2017
It has been a month since the last time my newest handmade jewelry was shared. A week stay in Dallas at the beginning of the month and then a glorious week stay in Oregon last week definitely cut into my creative time. But I came back filled with all sorts of new jewelry ideas - I just hope the Muses are inspired, as well!
This post is mostly made up of handmade earrings, most with a definite boho. Only one lone necklace is features, a St. Francis and dog pendant necklace. If something catches your eye, either click on the photo or the link below the photo to be taken to my Indiemade shop for more photos and information. And, as always, if you have a question or want a custom design, please send a message to me from the shop.
I hope you enjoy these handmade earrings and the one lone necklace.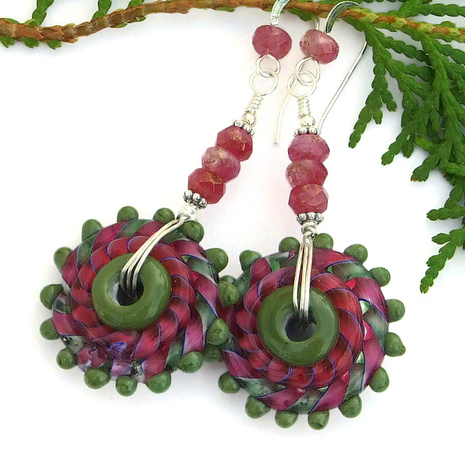 WHIRLING - Pink and Green Whirlygig Lampwork Earrings, Boho Artisan Handmade Jewelry Gift for Women - $40.00
RAINFOREST DREAMS - Rainforest Leaf Boho Earrings, Copper Red Garnet Turquoise Lampwork Handmade Jewelry - $45.00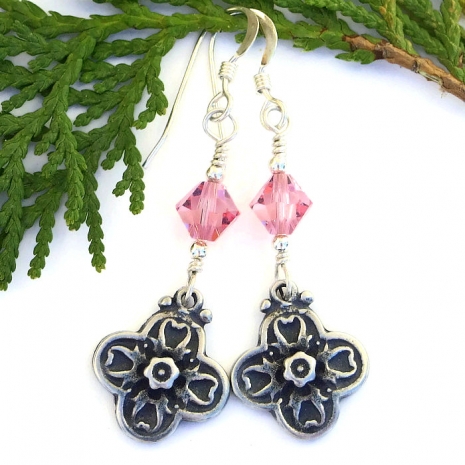 FOR HIS LOVE - Flower Cross Earrings, Floral Pewter Pink Swarovski Crystals Handmade Christian Jewelry - $20.00
TROPICALE - Green Coral Brass Tropical Leaf Earrings, Swarovski Artisan Painted Handmade Jewelry for Women - $25.00
TORTUGAS - Turtle Earrings, Ivory Czech Glass Blue Zircon Crystals Handmade Artisan Jewelry Gift for Women - $20.00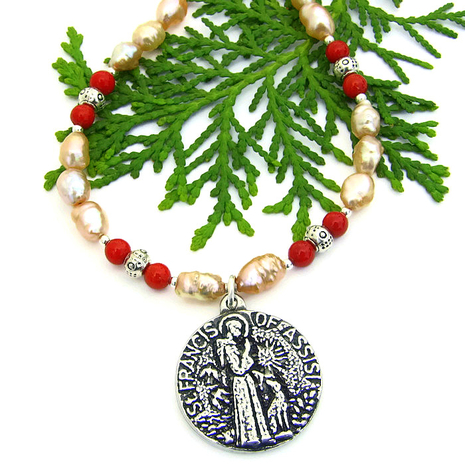 ST. FRANCIS - St Francis and Dog Necklace, Rice Krispie Pearls Red Coral Pewter Handmade Jewelry for Women - $55.00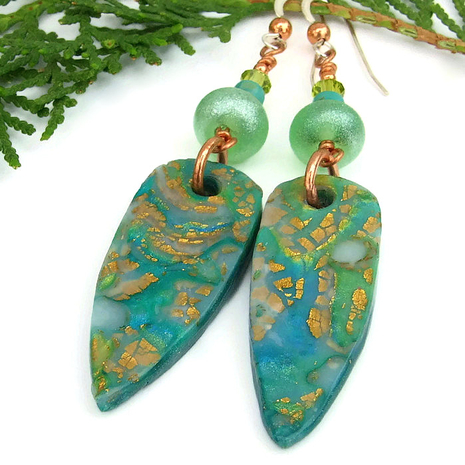 CARIBBEAN OPAL - Caribbean Opal Summer Earrings, Mokune Gane Lampwork Crystals Handmade Jewelry for Women - $40.00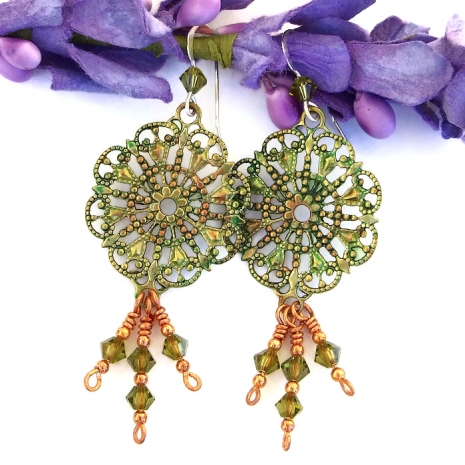 FILIGREE FANCY - Victorian Vintage Green Filigree Earrings, Brass Swarovski Crystals Handmade Dangle Jewelry - $30.00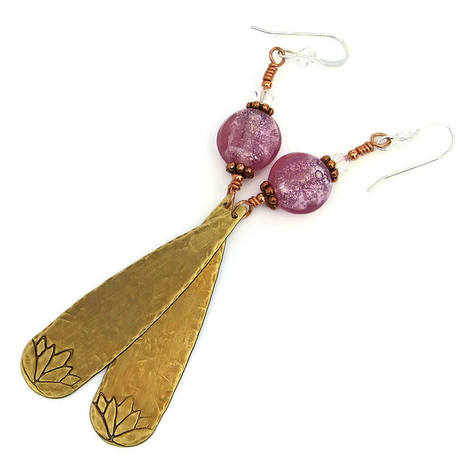 PINK LOTUS - Pink Lotus Yoga Earrings, Brass Teardrops Lampwork Crystals Handmade Meditation Jewelry - $40.00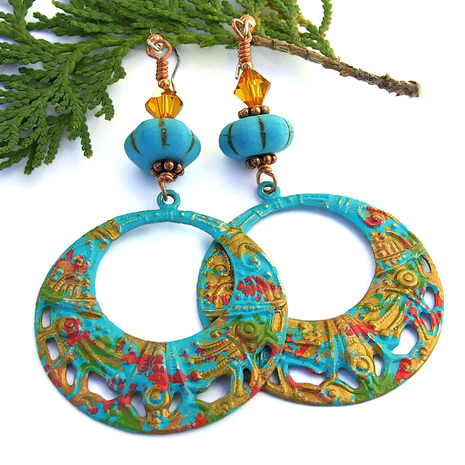 BOHO BLAST - Boho Coachella Filigree Hoop Earrings, Colorful Hippie Turquoise Red Gold Crystals Jewelry - $40.00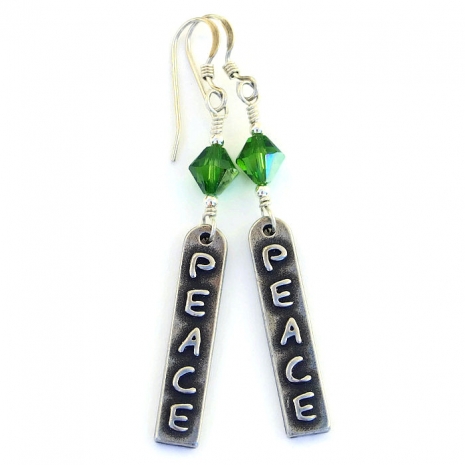 PEACE - Peace Word Earrings, Pewter Linear Charms Fern Green Swarovski Crystals Handmade Jewelry - $20.00
BELLISSIMI GUFI - Blue Opal Handmade Owl Earrings, Lavender Opal Sterling Silver Trendy Fashion Jewelry - $20.00
I hope you have enjoyed each and every one of these unique handmade creations! If you would like to make my day, please leave a comment. And any promotion you can do will be greatly appreciated. Thanks!
My contact information:
Indiemade shop: ShadowDogDesigns
Indiemade blog: ShadowDogDesigns' Blog
Artfire studio: ShadowDogDesigns
ArtFire Blog: ShadowDogDesigns' Blog
Google+: Catherine ShadowDog
Facebook: ShadowDogDesigns - Jewelry
Twitter: ShadowDogDesign
Pinterest: Shadow Dog Designs
Wanelo: ShadowDog
Rebelmouse: ShadowDogDesigns
Flickr: Shadow Dog Designs' Photostream
Beautifully Unique Handmade Jewelry
» Tagged:
boho
,
copper
,
dog
,
earrings
,
gemstones
,
gift ideas
,
handmade
,
jewelry
,
lampwork
,
leafs
,
lotus
,
necklace
,
owls
,
Peace
,
Shadow Dog Designs
,
ShadowDogDesigns
,
St. Francis
,
turtles
» Share: