For the
CHRISTMAS HOLIDAY SEASON
Use Coupon Code
HOLIDAYS10
for
10% Off
at Checkout
and
FREE SHIPPING
!
Orders $60.00 or more are automatically upgraded to Priority Mail at no extra charge
(Free Shipping U.S. Only)
New Handmade Earrings and Necklaces by Shadow Dog Designs
Posted May 6, 2016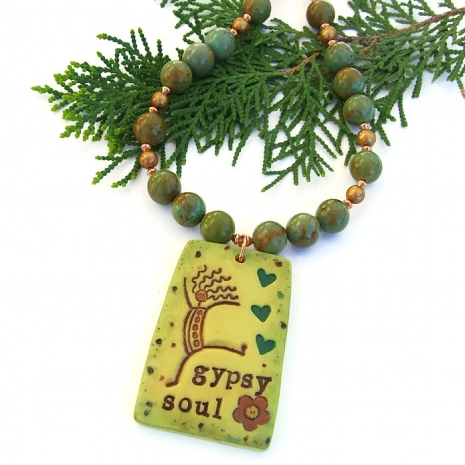 It has been a month since I've shared new handmade jewelry from my Shadow Dog Designs shop. Busy, busy, busy! I've had two large two day shows in three weeks. Getting ready for the shows and then trying to organize after them always takes such a huge amount of time. The show Last weekend at La Vina Winery was a fabulous show with LOTS of sales. The next show is Art in the Park at Memorial Park Reserve. I still need to create quite a few new necklaces, especially chunky ones, and pairs of earrings for that show. But, I decided to sneak in here and share the six newest necklaces and earrings, most with a boho style, listed in my Indiemade shop - along with four oldies but goodies to make an even ten.
If something catches your eye, please click on the live link below the photo for more information. I hope you enjoy these: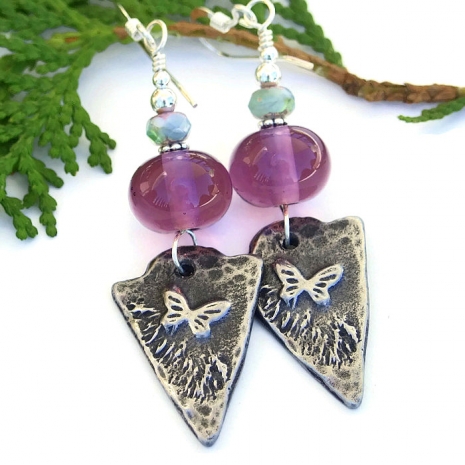 SUMMER BEAUTY - Butterfly Arrowheads and Purple Amethyst Lampwork Earrings, Handmade Summer Beaded Jewelry - $40.00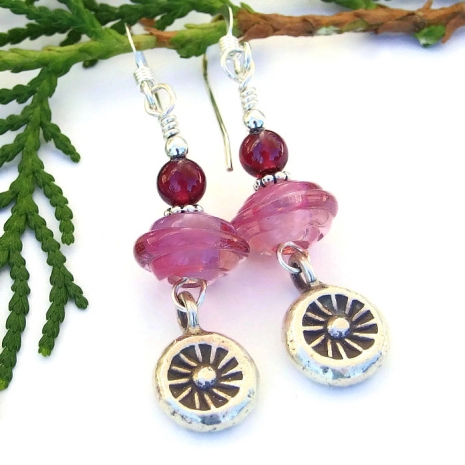 ENCHANTMENT - Thai Suns and Pink Lampwork Earrings, Garnet Fine Silver Handmade Dangle Jewelry - $20.00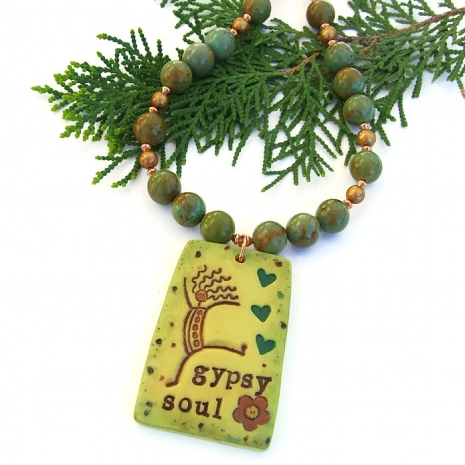 GYPSY SOUL - Gypsy Soul Handmade Necklace, Dancing Woman Turquoise Pearls Boho Jewelry - $95.00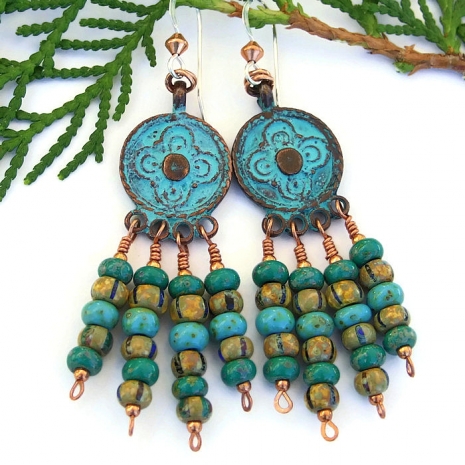 BOHO BEAUTIES - Boho Chandelier Cross Earrings, Rustic Green Verdigris Mykonos Handmade Dangle Jewelry - $30.00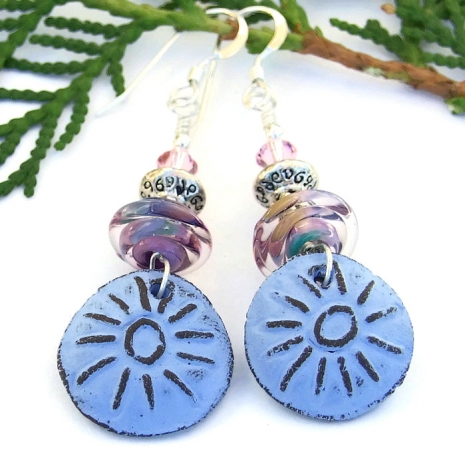 BLUE SUN - Blue Sun Handmade Boho Earrings, Rustic Artisan Ceramic Lampwork Crystal Beaded Jewelry - $35.00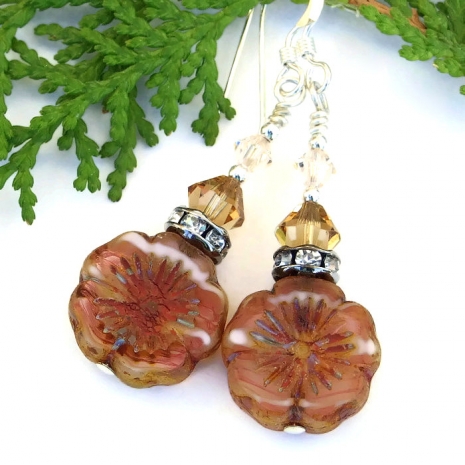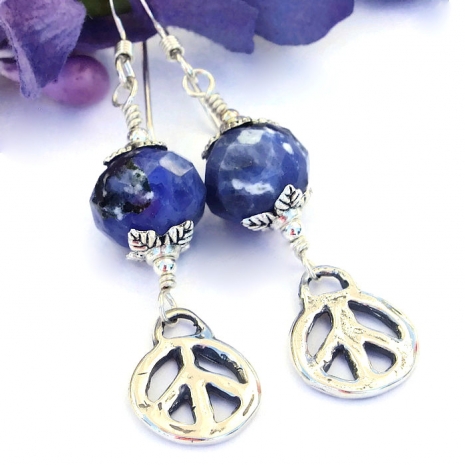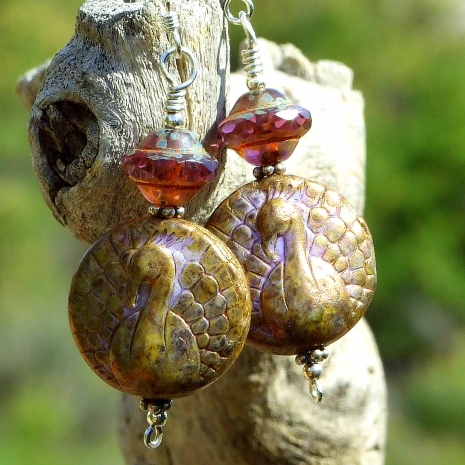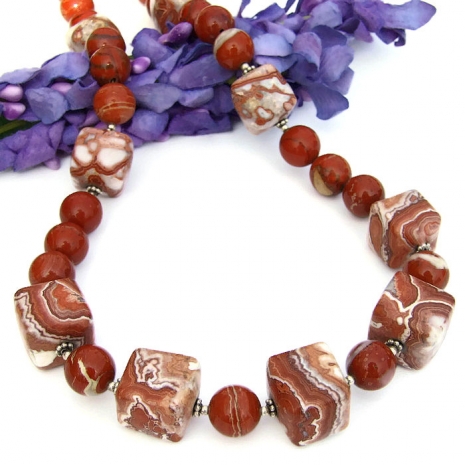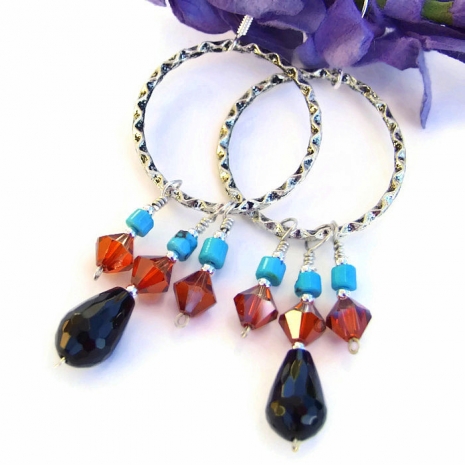 » Tagged:
boho
,
copper
,
Czech glass
,
earring
,
gemstones
,
handmade
,
Indiemade
,
jewelry
,
necklaces
,
Shadow Dog Designs
,
ShadowDogDesigns
,
sterling silver
» Share: