New Christmas Gift Ideas - Give Handmade Earrings This Year!
Posted December 15, 2018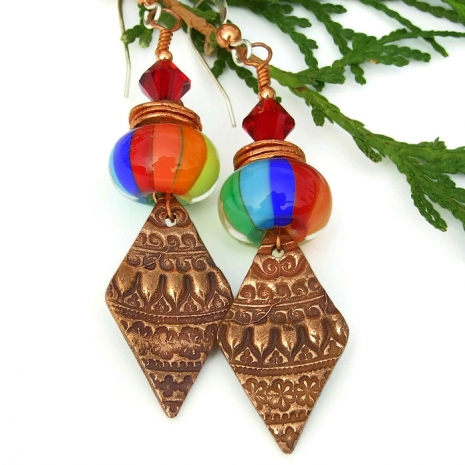 Earrings are always a great gift for the woman who loves to wear them. They come in all sorts of shapes and sizes and colors and price ranges - always something perfect for the intended wearer that won't break the bank. I've featured twelve pairs of earrings that can be found in my Shadow Dog Designs handmade jewelry shop: eight of the newest pairs listed and four sparkling pairs of Christmas earrings. I hope you enjoy browsing the beauties . . . and maybe at least one pair finds its way into your shopping cart and then under the Christmas tree.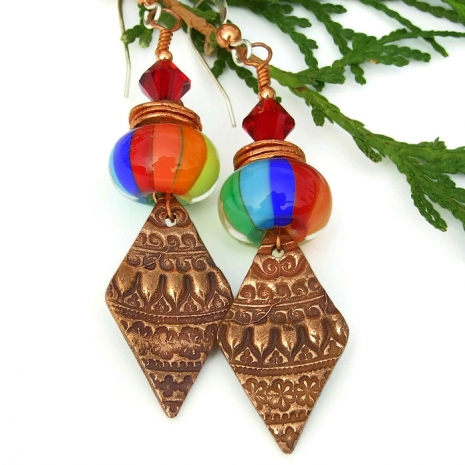 VIVACE - Rainbow Lampwork and Copper Earrings, Dangle Jewelry Gift for Women - $40.00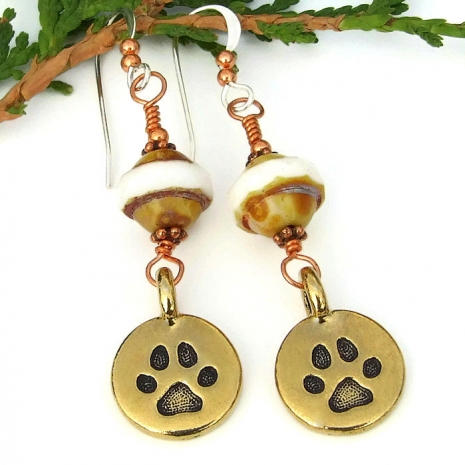 BEST FRIEND - Dog Paw Print Earrings, Gold over Pewter Handmade Jewelry Gift for Women - $20.00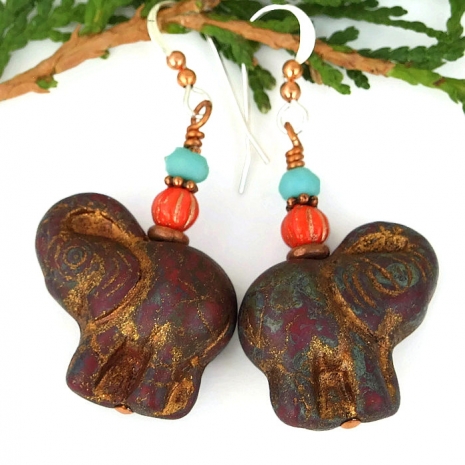 MAROODI - Elephant Earrings, Maroon, Bronze, Orange and Aqua Handmade Jewelry Gift - $25.00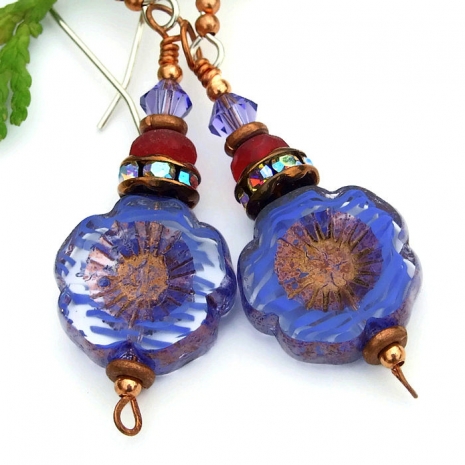 TIGER PANSY - Striped Purple Pansy Flower Earrings, Red Czech Glass Red Handmade Jewelry - $25.00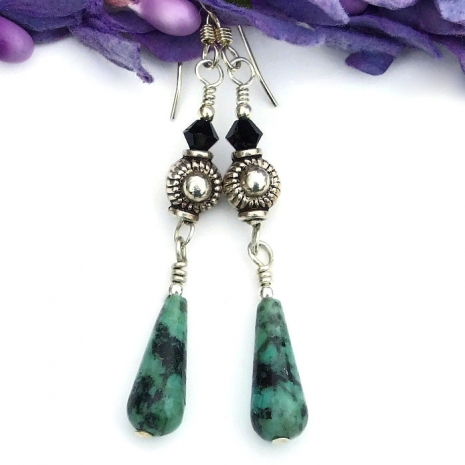 TURQUOISE DREAMING - Turquoise Teardrop and Sterling Earrings, Southwest Handmade Jewelry Gift - $25.00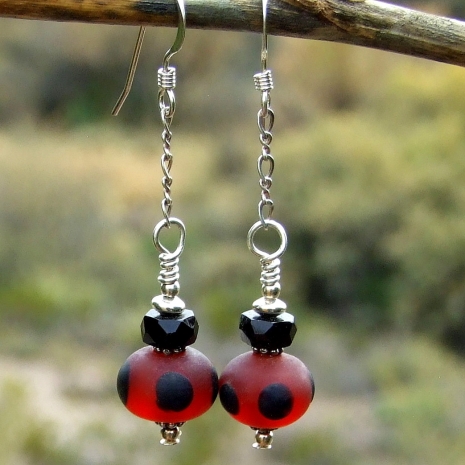 ALCHEMY - Red and Black Earrings, Matte Lampwork and Sterling Chain Handmade Jewelry - $20.00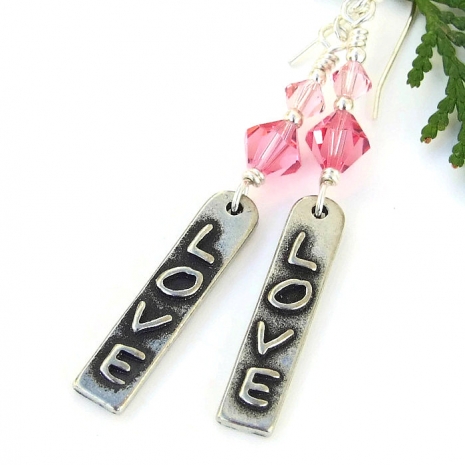 AMADO - Love Word Earrings, Pink Swarovski Crystals Valentines Jewelry Gift - $20.00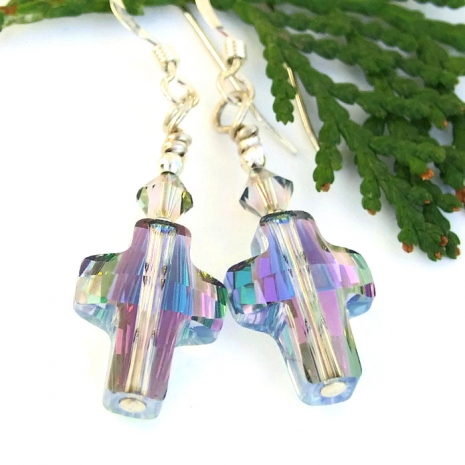 RADIANT LOVE - Paradise Shine Swarovski Cross Earrings, Handmade Christian Jewelry - $20.00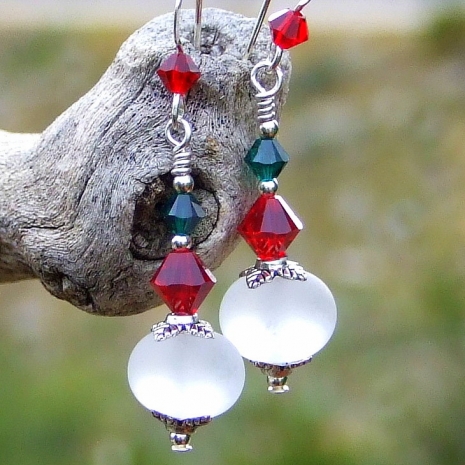 FROSTED CHRISTMAS - Christmas White, Red and Green Earrings, Frosted Lampwork Swarovski Handmade Holiday Jewelry - $25.00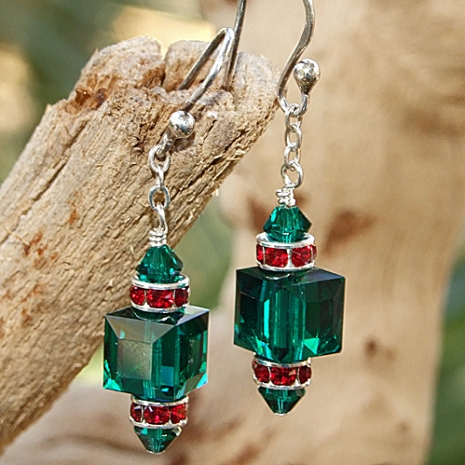 GREEN CHRISTMAS - Green and Red Swarovski Christmas Earrings, Holiday Ornament Jewelry Gift - $25.00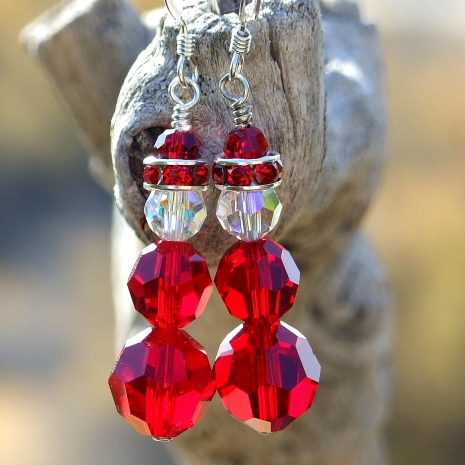 SANTA - Swarovski Santa Earrings, Christmas Red Handmade Holiday Jewelry Gift - $30.00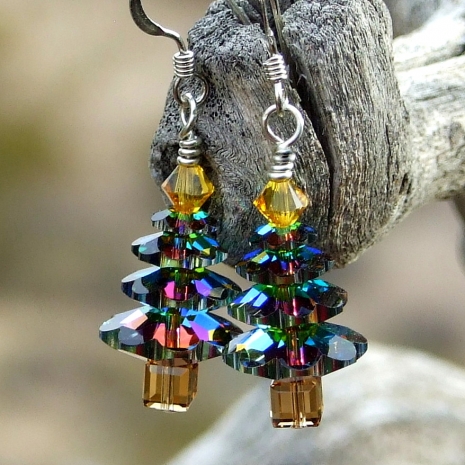 SPARKLING CHRISTMAS TREES - Christmas Tree Earrings, Swarovski Crystal Jewelry Holiday Gift Women - $30.00
I hope you enjoyed each and every one of these unique handmade creations! If you would like to make my day and the day of the talented artists featured, please leave a blog comment. And any promotion you can do will be greatly appreciated. Thanks!
My contact information:


» Tagged:
artisan
,
black
,
Christmas
,
Christmas earrings
,
Christmas gifts
,
Christmas jewelry
,
Christmas tree earrings
,
Christmas trees
,
copper
,
cross earrings
,
crosses
,
Czech glass
,
dog
,
dogs
,
earrings
,
elephants
,
flowers
,
frosted
,
gift ideas
,
gifts for her
,
gifts for women
,
green
,
handmade
,
holidays
,
jewelry
,
lampwork
,
love
,
matte
,
ornaments
,
pansies
,
pansy
,
paw prints
,
rainbow
,
red
,
Santa
,
Santa earrings
,
Shadow Dog Designs
,
ShadowDogDesigns
,
sterling silver
,
Swarovski crystals
,
teardrops
,
turquoise
,
white
,
word earrings
» Share: