New Artisan Handmade Jewelry at Shadow Dog Designs
Posted May 26, 2018

I love this quote by J. Donald Walters:
When you buy something handmade by a person, there is something special there, and you do feel it. The consciousness with which the thing is

made is often more important than the thing itself.
When I create jewelry, whether it's necklaces, earrings or bracelets, there is a goodly part of me that will forever reside in that piece. And each artist I have talked to about this very subject feels that way, too. There are times I have picked up a handmade piece and "feel" an energy running through it. A bit of the artist's essence, perhaps?
I hope you enjoy the new necklaces and earrings featured below.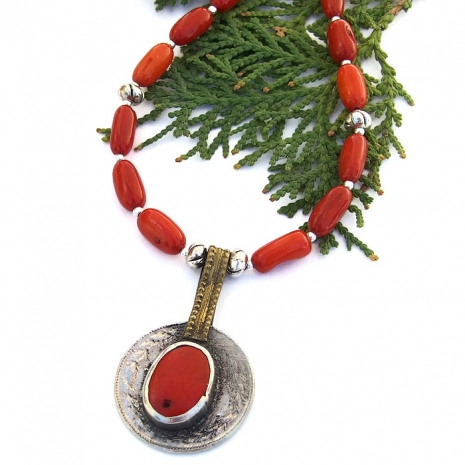 ANCIENT TREASURE - Vintage Kuchi Coin Pendant Necklace, Red Coral Handmade Tribal Jewelry - $60.00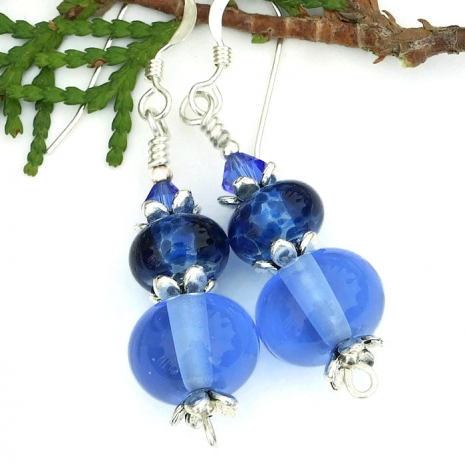 BLISSFUL BLUES - Blue Lampwork Glass Handmade Earrings with Swarovski Crystals - $35.00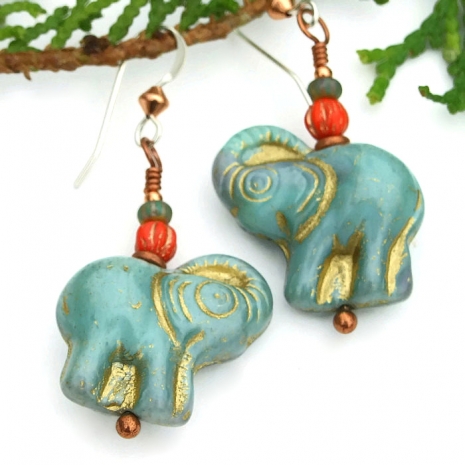 ELEPHANTS - Turquoise Green Gold Elephant Earrings with Czech Glass, Handmade Jewelry - $25.00
HIDDEN TREASURES - Solar Quartz Stalactite Necklace, Moss Agate Handmade Gemstone Jewelry - $55.00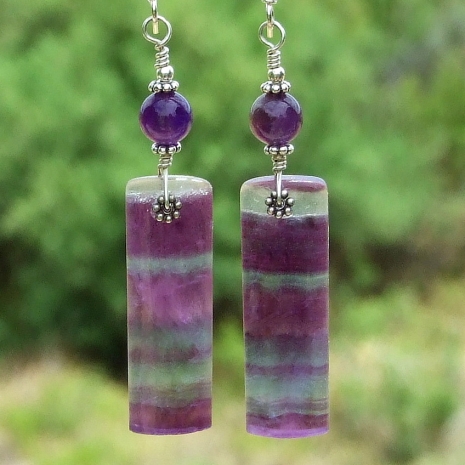 PURPLE GRACE - Rainbow Fluorite and Amethyst Earrings, Purple Gemstones Handmade Jewelry Gift - $35.00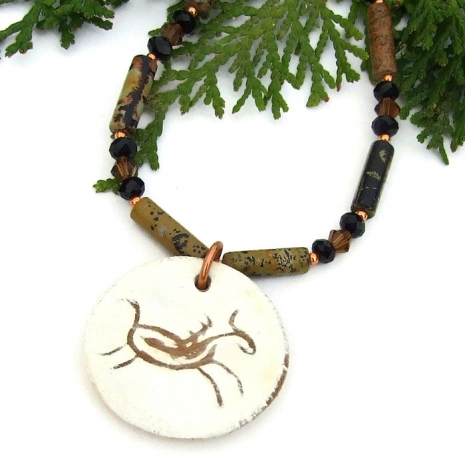 RUNNING FREE - Petroglyph Running Horse Necklace, Picasso Jasper Handmade Southwest Jewelry - $45.00
FAIR WINDS - Boat Lake Vintage Tea Tin Earrings, Swarovski Chandelier Handmade Jewelry Gift - $30.00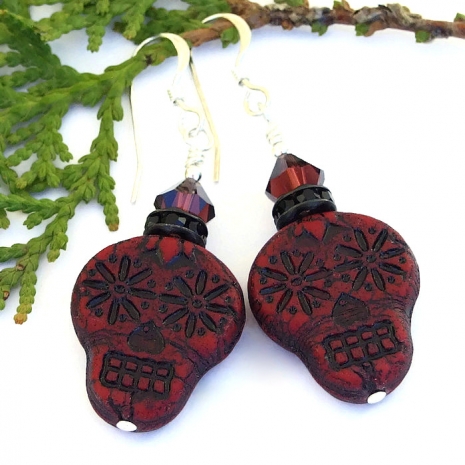 LAS CALAVERAS - Burgundy and Black Sugar Skull Earrings, Day of the Dead Handmade Jewelry - $20.00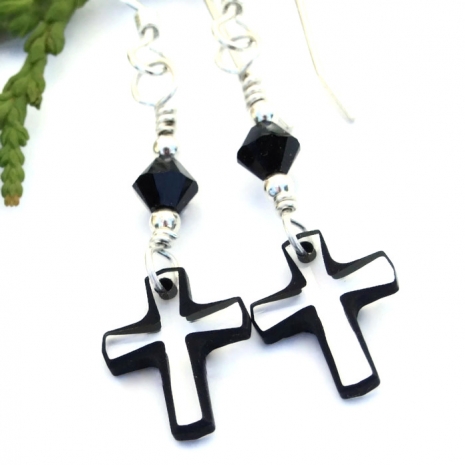 AMOR - Swarovski Crystal Cosmojet Cross Earrings, Christian Handmade Jewelry Gift - $20.00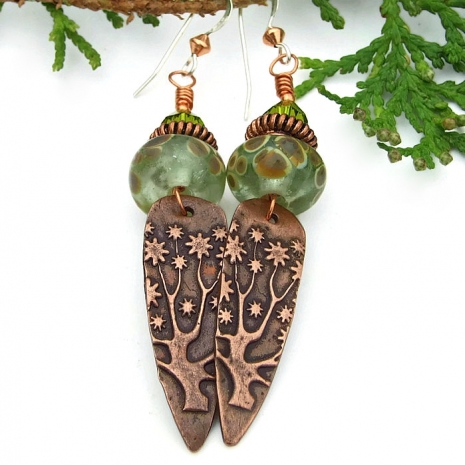 CRAOBH BEATHA - Flowering Tree of Life Handmade Earrings with Copper and Green Lampwork - $40.00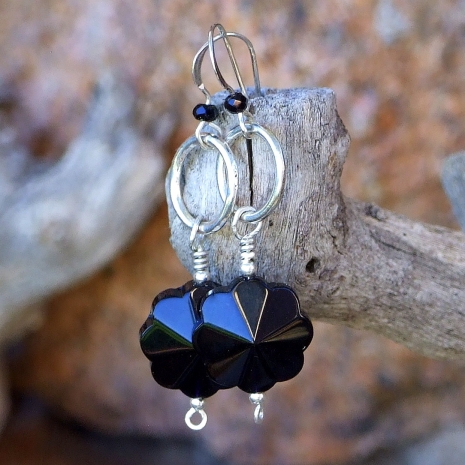 BLACK DAHLIA - Black Onyx Flower Earrings, Gemstone Sterling Handmade Jewelry Gift - $25.00
I hope you enjoyed each and every one of these unique handmade creations! If you would like to make my day and the day of the talented artists featured, please leave a blog comment. And any promotion you can do will be greatly appreciated. Thanks!
My contact information:


» Tagged:
amethyst
,
artisan
,
black
,
blue
,
boat
,
chandeliers
,
copper
,
coral
,
crosses
,
Czech glass
,
Day of the Dead
,
earrings
,
elephants
,
gemstones
,
green
,
handmade
,
horse
,
jewelry
,
Kuchi coin
,
lake
,
lampwork
,
moss agate
,
necklaces
,
onyx
,
petroglyph
,
rainbow fluorite
,
red
,
Shadow Dog Designs
,
ShadowDogDesigns
,
skulls
,
solar quartz
,
stalactite
,
sugar skulls
,
Swarovski crystals
,
Tree of Life
,
vintage
,
vintage tea tin
» Share: