The Lucky Number 3 - Wonderful Handmade Wednesday on Indiemade
Posted September 13, 2016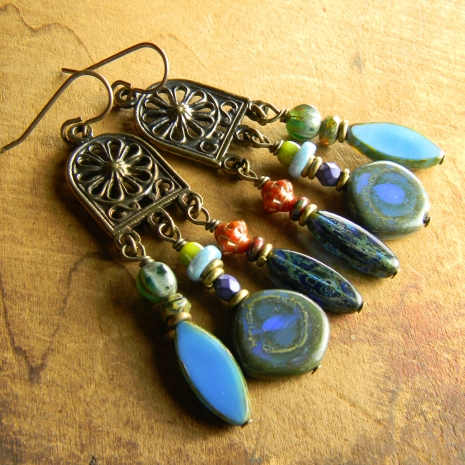 I am not by nature a superstitious person, but I have a real affinity for the number 3 (even more for 33). For centuries, it has been revered as a lucky number. I also knew it had many, many religious connotations, such as the Holy Trinity (Father, Son and Holy Spirit) in the Christian faith - St. Patrick used a shamrock to teach about the Holy Trinity. It also describes the three attributes of God: omniscience, omnipresence, and omnipotence. In Hinduism, the number 3 represents the three gods: Brahma, the creator; Vishnu, the preserver; and Shiva, the destroyer. The number 3 is very important in Buddhism and represents: the Buddha, the historical Buddha Shakyamuni; the Dharma, the Buddhist body of teachings; and, the Sangha, the people who follow the teaching of the Buddha.
And here are just a few more of the symbolism of the number three that I found:
Three is the first number that forms a geometrical figure – the triangle.

Three was considered the number of harmony, wisdom and understanding.

Three is the number of time: past, present, future; birth, life, death; beginning, middle, end

In many tales, heroes and heroines are often offered three choices or three tests. They overcome difficulties on the third try.

The Borromeam Rings are three rings that are interlocked and represent strength and unity.

Only three primary colors are needed to mix most other colors; red, yellow and blue.

Number three is lucky for Sagittarius (there you go - I'm a Sagittarian!).
And the list goes on and on . . .
Because the number 3 is considered a lucky number, I decided that this week's Wonderful Handmade Wednesday would feature the third item in the Indiemade shop of artist friends. Who knows? Maybe the artist will get lucky and the item will sell. I certainly hope so! Enjoy the following handmade beauties: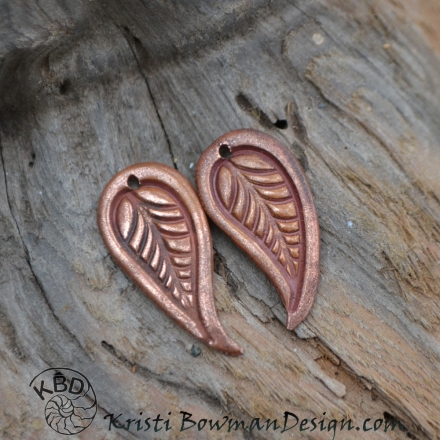 Paisley Shaped Leaf Copper Textured Component, 1 pair, Handmade by Kristi of KristiBowmanDesign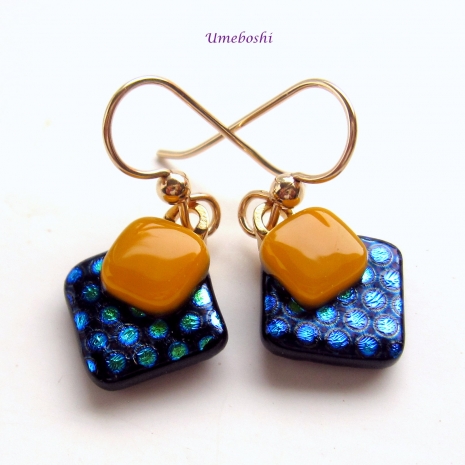 "Sunny Side Up" Polka Dotted Dichroic Glass Fun Dangle Earrings Handmade by Jo of Umeboshi Jewelry Designs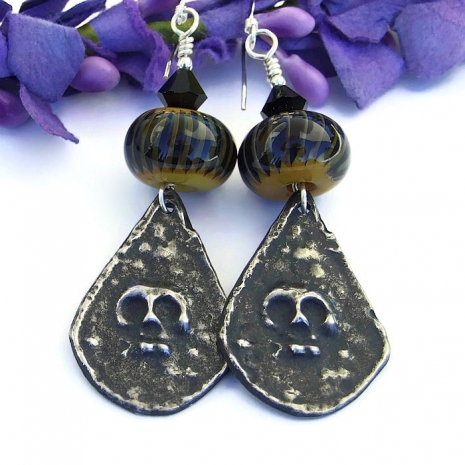 Goth Skull Pewter Drops and Lampwork Halloween and Day of the Dead Earrings Handmade by Catherine of Shadow Dog Designs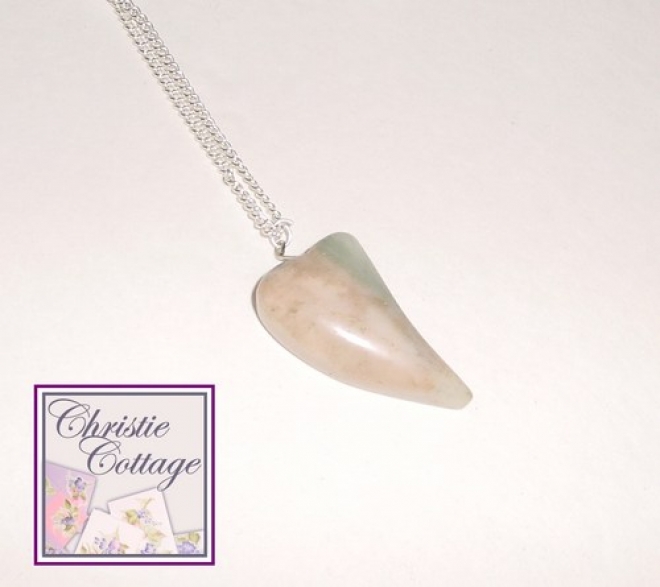 Heart Shaped Jasper Pendant on Silver Chain Handmade by Jacki of Christie Cottage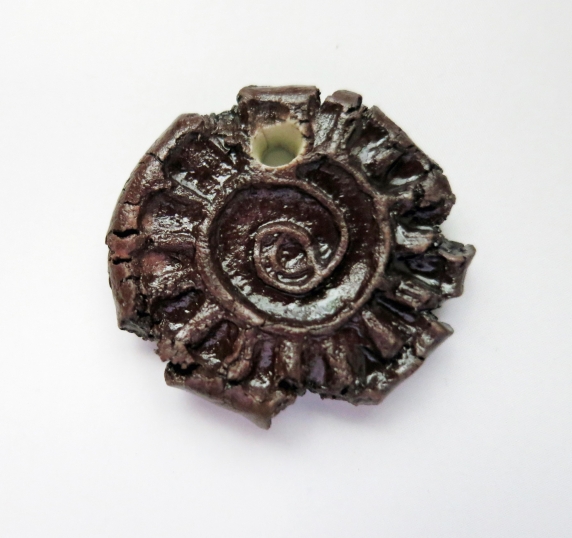 Rustic Boho Spiral Pendant in Brown Ceramic Handmade by Linda of LindaLandigJewelry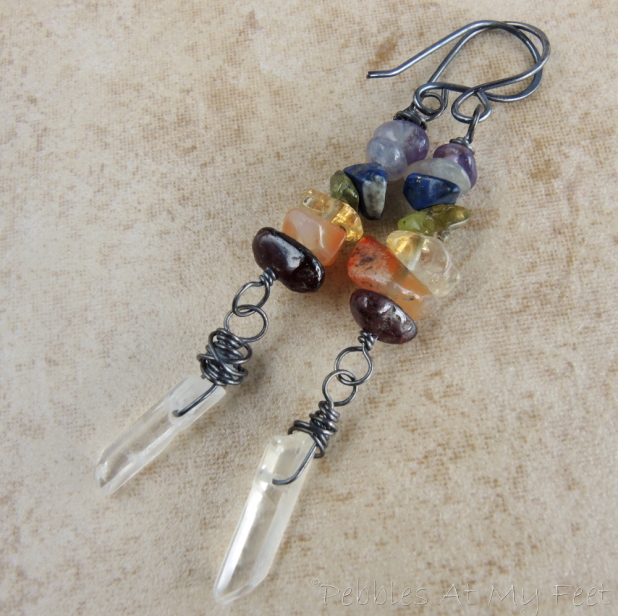 Gemstone Rainbow Earrings with Quartz Crystal Points and Sterling Silver Handmade by Pamela of Pebbles as My Feet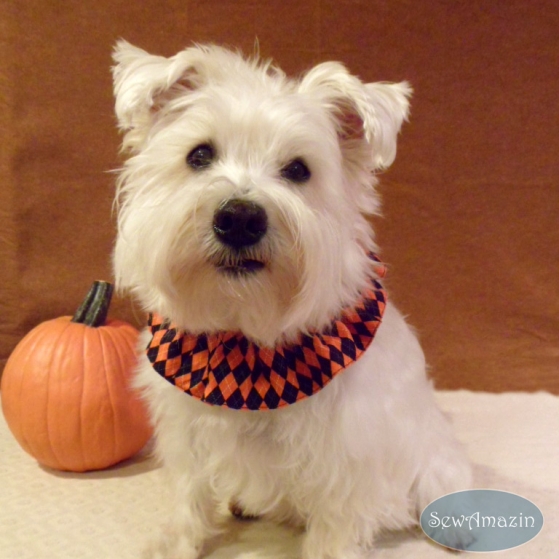 Halloween Argyle Black and Orange Pet Scrunchie Neck Ruffle Handmade by Donna of SewAmazin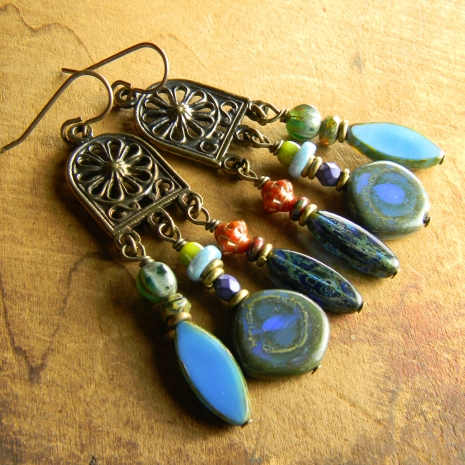 Bronze Mykonos Boho Chandelier Earrings with Blue Czech Glass Handmade by Gloria of Chrysalis Tribal Jewelry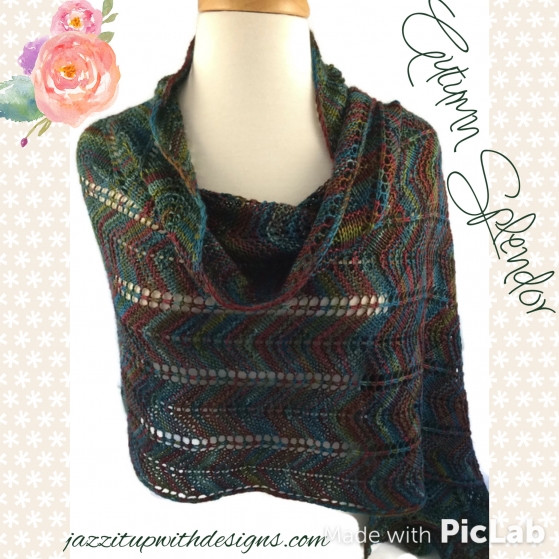 Autumn Splendor Colors Hand Knit Shawl Wrap in Wool /Silk / Polyamide Blend Handade by Nancy of Nancy's Knots, Lace and More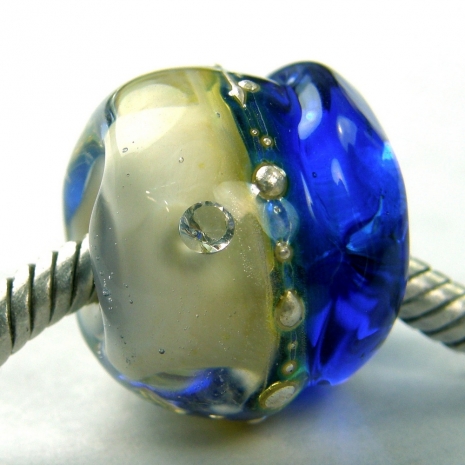 Blue and White Two Tone Large Hole Lampwork Nugget Bead with Cubic Zirconias Handmade by Charlotte of Covergirlbeads
I hope you enjoyed these lucky handmade selections! If you would like to make my day and the day of the artists featured, please leave a comment. And any promotion you can do will be greatly appreciated. Thanks!
My contact information:
Indiemade shop: ShadowDogDesigns
Indiemade blog: ShadowDogDesigns' Blog
Artfire studio: ShadowDogDesigns
ArtFire Blog: ShadowDogDesigns' Blog
Google+: Catherine W
Facebook: ShadowDogDesigns - Jewelry
Twitter: ShadowDogDesign
Pinterest: Shadow Dog Designs
Wanelo: ShadowDog
Amazine: ShadowDogDesigns
Rebelmouse: ShadowDogDesigns
Flickr: Shadow Dog Designs' Photostream
Beautifully Unique Handmade Jewelry
» Tagged:
3
,
ceramic
,
copper
,
Day of the Dead
,
dichroic
,
dog ruffle
,
earrings
,
gemstones
,
Halloween
,
handmade
,
Indiemade
,
jewelry
,
knitting
,
lampwork
,
leaves
,
number 3
,
pendants
,
rainbow
,
Shadow Dog Designs
,
ShadowDogDesigns
,
shawl
,
skulls
,
spiral
» Share: