Just in Time for
*** CHRISTMAS IN JULY ***
FREE SHIPPING!
(U.S. Only)
HOT, HOT, HOT!!! - Wonderful Handmade Wednesday on Indiemade
Posted July 27, 2016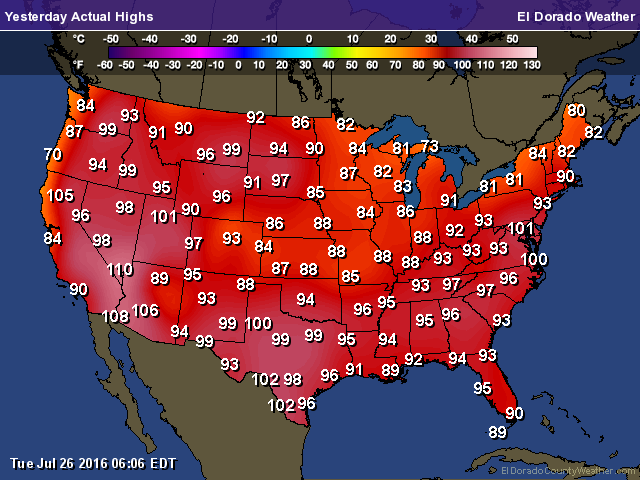 If you have been keeping up with the weather lately, you know that a huge section of the United States has been dealing with unusually high heat. Here in the Desert Southwest, we are used to triple digit numbers (but it's a dry heat!). People who are live in other parts of the U.S. are not used to the high heat and may not even have air conditioning to remediate. Let's hope the high that had stalled above the U.S. moves on out and normal temperatures return . . . and our monsoon rains start here in the Borderlands.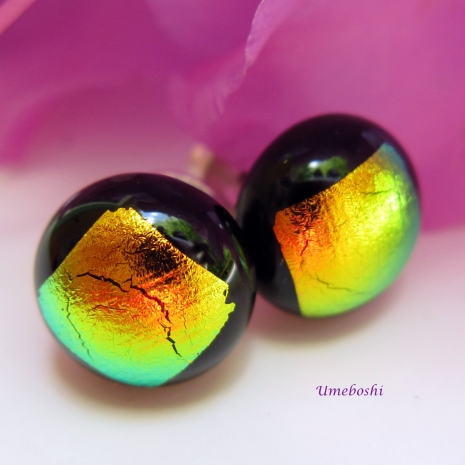 "Autumn's Paint Brush" Dichroic Fused Glass Post Earrings Handmade by Jo of Umeboshi Jewelry Designs
Because of the hot colors used to indicate high temperatures on weather maps, I decided that this week's Wonderful Handmade Wednesday would feature HOT, HOT, HOT colored creations. It was fun browsing through the shops of Indiemade artists to pull together this blazing collection of reds, yellow and oranges. If something catches your eye, make sure to click the live link under the picture to be taken to the shop for more information. Enjoy! Then pour a glass of nice, cold iced tea to cool yourself down.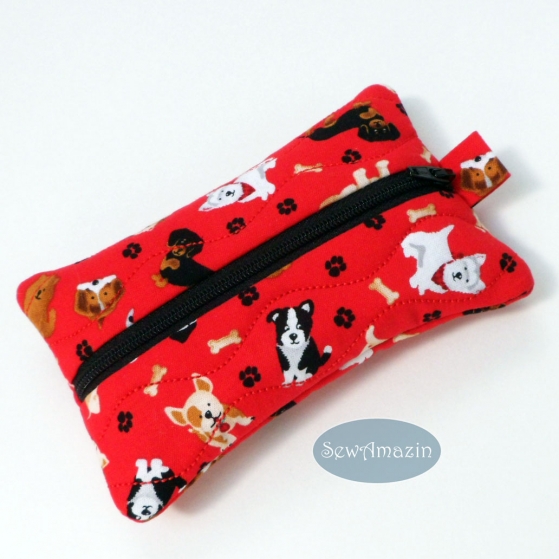 Dog Lovers Pocket Tissue Holder, Travel Tissue Case Handmade by Donna of SewAmazin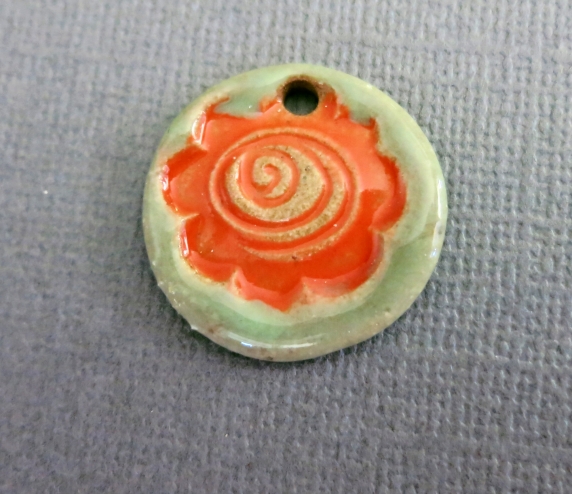 Orange and Green Flower Pendant Ceramic Jewelry Handmade by Linda of Linda Landig Jewelry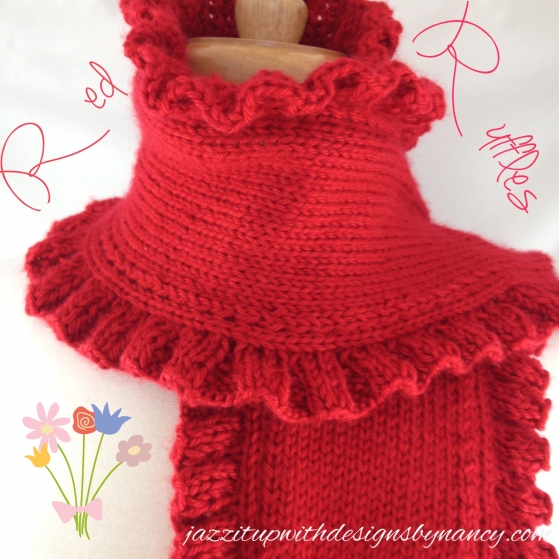 Scarf Hand Knit Ruffle Ladies Elegant Red Victorian Style Neck Warmer Handmade by Nancy of Nancy's Knots, Lace and More
Copper and Carnelian Earrings, Dainty Orange Stones with Curvy Copper Wire Work Handmade by Pamela of Pebbles at My Feet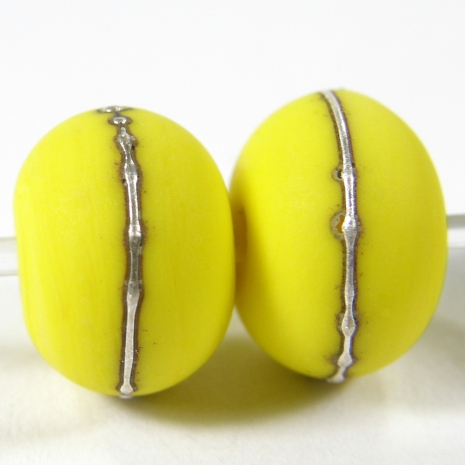 Opaque Bright Acid Yellow Lampwork Glass Beads Handmade by Charlotte of Covergirlbeads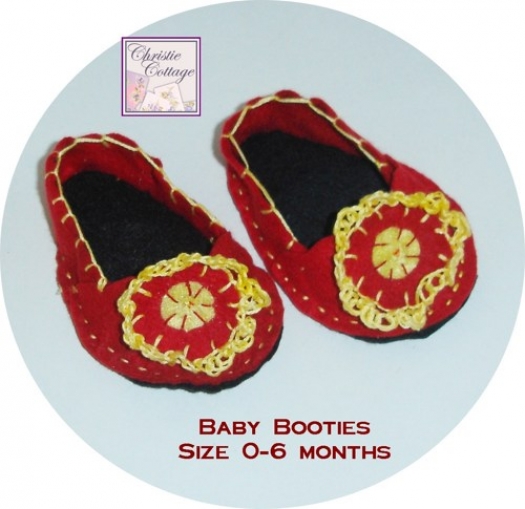 Red and Yellow Hand Embroidered Baby Shoes / Booties / Slippers, Size 0-6 Months, Handmade by Jacki of Christie Cottage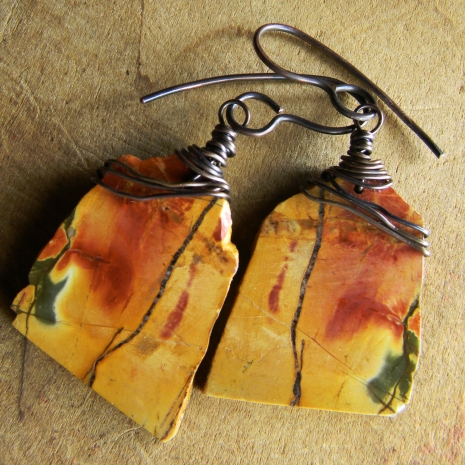 Natural Edge Red Creek Jasper Earrings, Wire Wrapped Tribal Bohemian Jewelry Handmade by Gloria of Chrysalis Tribal Jewelry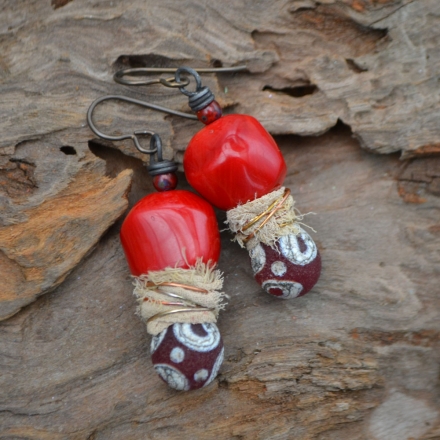 Simply Red Earrings, Coral Nugget and Lampwork Glass Headpin Handmade by Kristi of KristiBowmanDesign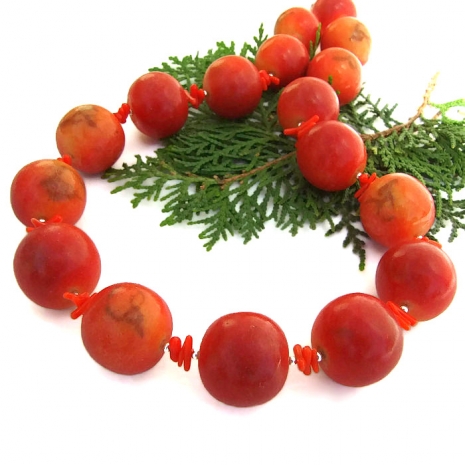 Chunky Apple Coral Necklace, Red Coral Sterling Summer Beach Jewelry Handmade by Catherine of Shadow Dog Designs
I hope you enjoyed these HOT, HOT, HOT handmade creations! If you would like to make my day and the day of the artists featured, please leave a comment. And any promotion you can do will be greatly appreciated. Thanks!
My contact information:
Indiemade shop: ShadowDogDesigns
Indiemade blog: ShadowDogDesigns' Blog
Artfire studio: ShadowDogDesigns
ArtFire Blog: ShadowDogDesigns' Blog
Google+: Catherine W
Facebook: ShadowDogDesigns - Jewelry
Twitter: ShadowDogDesign
Pinterest: Shadow Dog Designs
Wanelo: ShadowDog
Amazine: ShadowDogDesigns
Rebelmouse: ShadowDogDesigns
Flickr: Shadow Dog Designs' Photostream
Beautifully Unique Handmade Jewelry
» Tagged:
baby booties
,
ceramic
,
earrings
,
gemtones
,
handmade
,
hot
,
Indiemade
,
jewelry
,
knitting
,
lampwork
,
necklace
,
orange
,
pendant
,
red
,
scarf
,
sewing
,
Shadow Dog Designs
,
ShadowDogDesigns
,
tissue cover
,
yellow
» Share: