Happy Independence Day! - Wonderful Handmade Wednesday on Indiemade
Posted June 28, 2017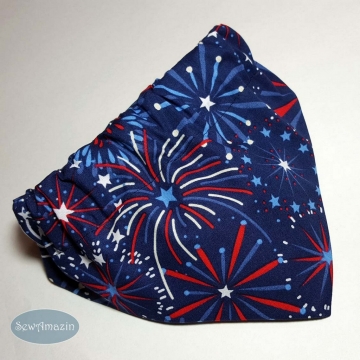 Independence Day will soon be here, in less than a week. It was quite an interesting time, a time populated by giants of U. S. history: George Washington, Thomas Jefferson, John Adams, Richard Henry Lee and many others. The 4th of July has been a federal holiday in the United States since 1870 (and a paid holiday to all federal employees since 1941). But the tradition of celebrating Independance Day dates back to the late 1700's at the time of the American Revolution. On July 2nd, 1776, the Continental Congress voted in favor of independence from Great Britain. Two days later, delegates from the thirteen colonies adopted the Declaration of Independence, a historic document largely drafted by Thomas Jefferson of Virginia but with help from John Adams of Massachusetts, Roger Sherman of Connecticut, Benjamin Franklin of Pennsylvania and Robert R. Livingston of New York.
Even though the vote for actual independence took place on July 2nd, 1776, July 4th became the day that was celebrated as the birth of American independence. John Adams (who, through the rest of his life, thought Independence Day should be celebrated on July 2) wrote that the celebrations should include, "Pomp and Parade…Games, Sports, Guns, Bells, Bonfires and Illuminations from one End of this Continent to the other." Interestingly, both Thomas Jefferson and John Adams died on July 4, 1826, the 50th anniversary of the adoption of the Declaration of Independence.
With all that in mind, this edition of Wonderful Handmade Wednesday on Indiemade features artisan handmade items in patriotic red, white and blue. If an item catches your eye, please click on the photo or the link below each photo to be taken to the shop for more information. I hope you enjoy these choices: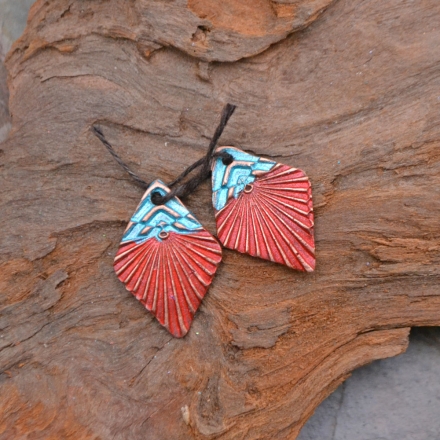 Colorful Copper Red and Turquoise Fan Diamond Component, 1 Pair, Handmade by Kristi of Kristi Bowman Design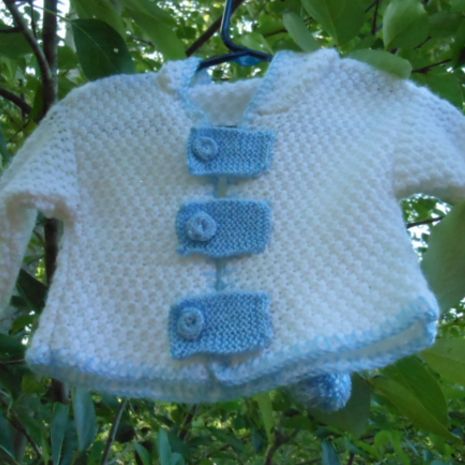 Hand Knit White and Blue Baby Boy Jacket Hoodie, 3-6 months, Handmade by Cathy of CraftingMemories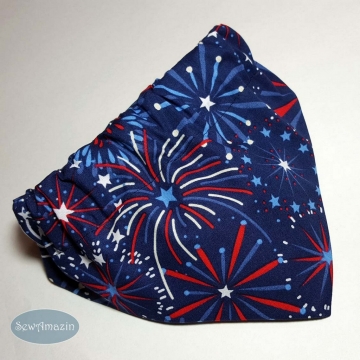 Navy Blue with Fireworks and Stars Patriotic Dog Bandana Handmade by Donna of SewAmazin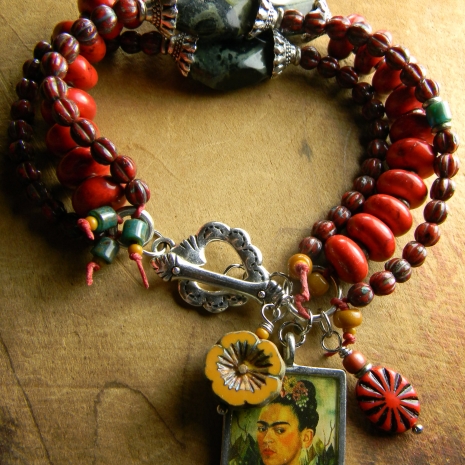 Red Multi-strand Mexican Folk Art Bracelet, Tejana Collection, Handmade by Gloria of Chrysalis Tribal Jewelry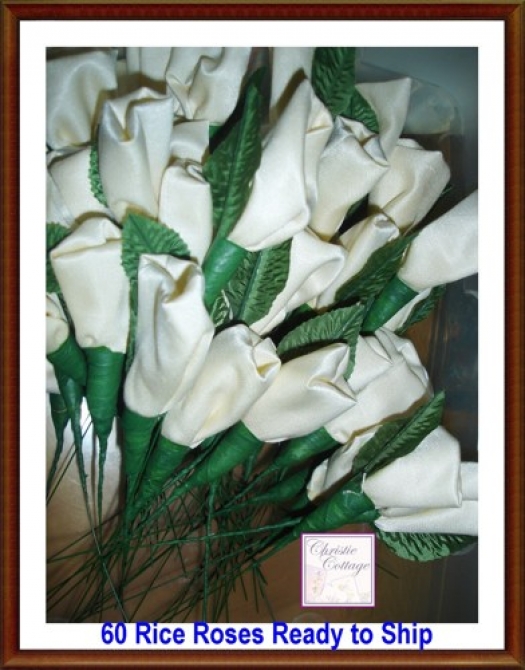 White Rice Roses for a Wedding, 60 County, Ready to Ship, Handmade by Jacki of Christie Cottage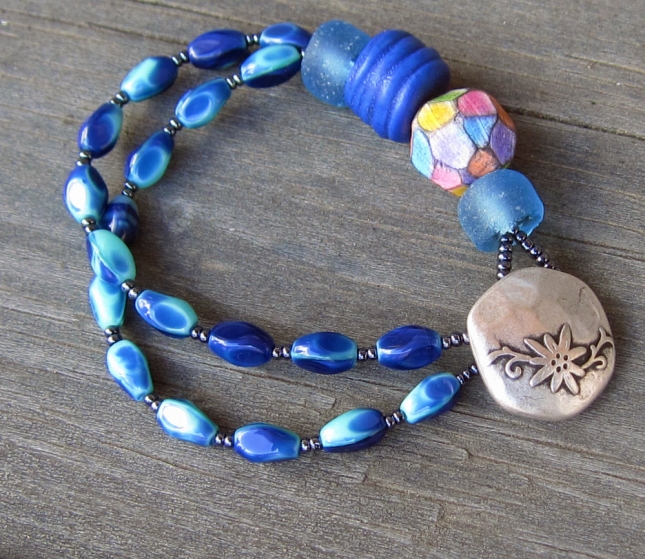 Blue Two-strand Bracelet with Colorful Art Bead and Button Clasp Handmade by LInda of Linda Landig Jewelry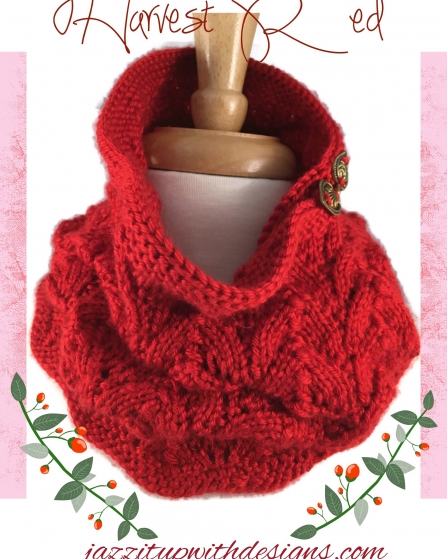 Red Knit Cowl / Scarf for Women with a Leaf Side Fastener Handmade by Nancy of Nancy's Knots, Lace and More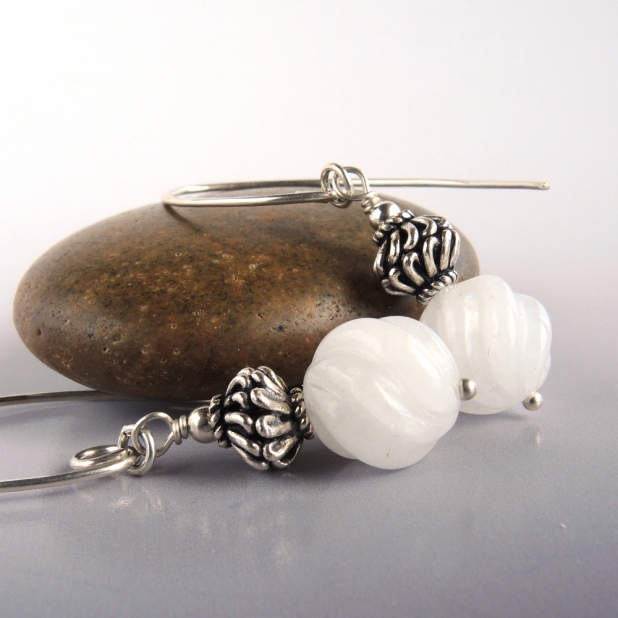 Carved Snow Quartz and Bali Style Twist Bead Earrings Handmade by Pamela of Pebbles at My Feet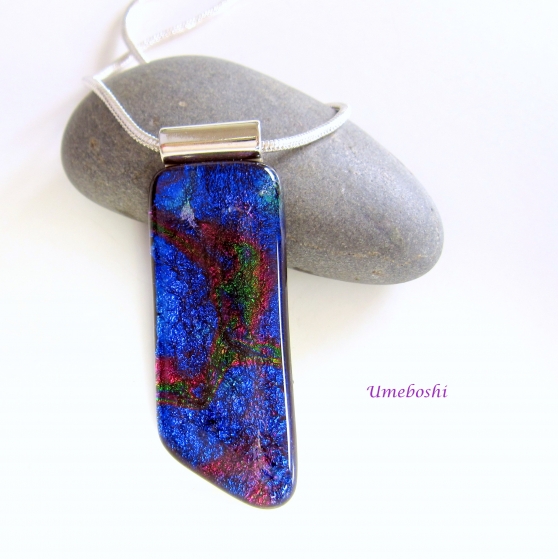 Blue and Burgundy "Gaia's Amulet" Dichroic Fused Glass Pendant Handmade by Jo of Umeboshi Jewelry Designs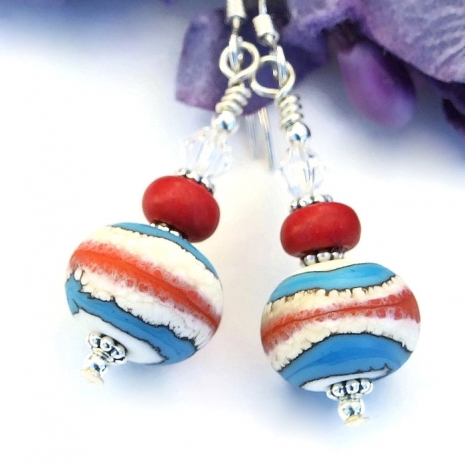 Red, White and Blue Southwest Lampwork, Magnesite and Crystal Earrings Handmade by Catherine of Shadow Dog Designs
I hope you have enjoyed each and every one of these handmade creations in red white and blue! If you would like to make my day and the day of the talented artists featured, please leave a comment. And any promotion you can do will be greatly appreciated. Thanks!
My contact information:
Indiemade shop: ShadowDogDesigns
Indiemade blog: ShadowDogDesigns' Blog
Artfire studio: ShadowDogDesigns
ArtFire Blog: ShadowDogDesigns' Blog
Google+: Catherine ShadowDog
Facebook: ShadowDogDesigns - Jewelry
Twitter: ShadowDogDesign
Pinterest: Shadow Dog Designs
Wanelo: ShadowDog
Rebelmouse: ShadowDogDesigns
Flickr: Shadow Dog Designs' Photostream
Beautifully Unique Handmade Jewelry
» Tagged:
4th of July
,
artisan
,
baby hoodie
,
bandana
,
blue
,
bracelet
,
copper components
,
cowl
,
dog
,
earrings
,
handmade
,
Independence Day
,
jewelry
,
July 4
,
knitting
,
patriotic
,
pendant
,
red
,
red white and blue
,
rice roses
,
Shadow Dog Designs
,
ShadowDogDesigns
,
wedding
,
white
» Share: