Handmade Jewelry by Shadow Dog Designs - New Earrings and Necklaces
Posted March 4, 2018
It has been almost a month since I last sat down to share my newest batch of handmade earrings and necklaces. Visiting friends in Long Beach, California and Charleston, South Carolina took up a lot of time, along with shorter trips to Dallas. Plus, three big shows are in the not too distant future, all in April, so I've been very busy trying to make new jewelry to freshen up the look. Lots of spring inspired jewelry has been photographed - hopefully, those will make it into the next post.
The seven newest pieces can be found below, along with three oldies but goodies to make the shares an even ten. If something catches your eye, please either click on the photo or the link below the photograph to be taken to the item in the shop. I hope you enjoy these new handmade jewelry designs.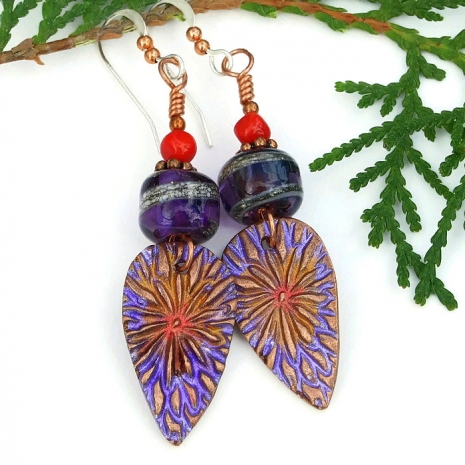 FLORAL FIREWORKS - Purple and Red Boho Flower Earrings with Copper and Lampwork - $40.00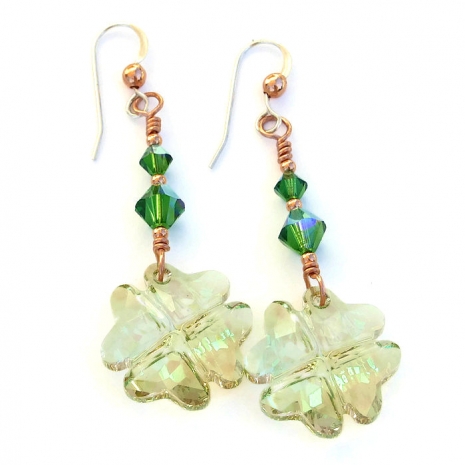 ÁDH MÓR - Lucky Four Leaf Clover St Patricks Day Earrings, Swarovski Crystals - $30.00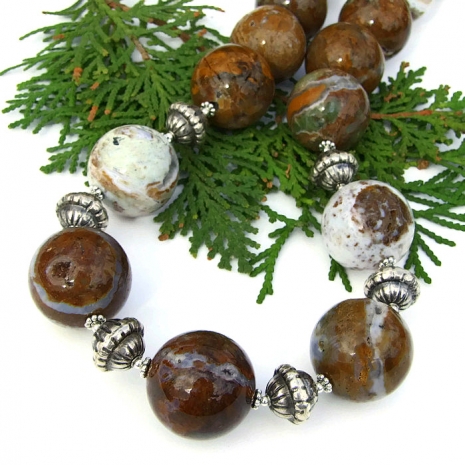 MEANDERINGS - Chunky Ocean Jasper with Druzy and Sterling Silver Necklace - $115.00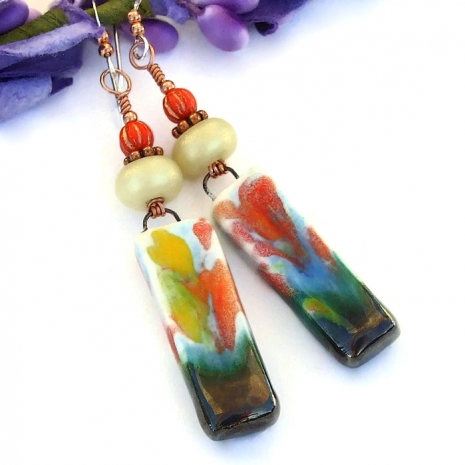 WILDFLOWER MEADOW - Impressionist Orange and Yellow Flower Earrings, Ceramic and Lampwork - $30.00
SPRING BOTANICA - Botanical Leaf Print Earrings with Polymer Clay and Swarovski Crystals - $25.00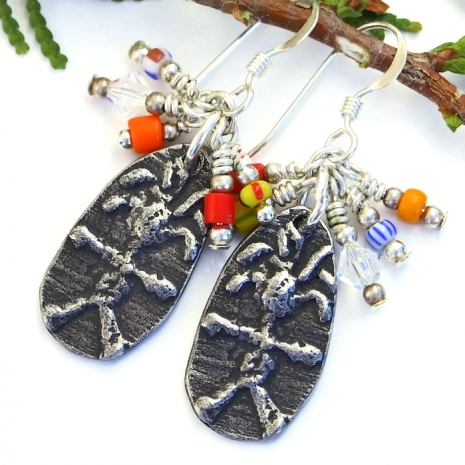 WILD WOMAN - Pewter Wild Woman Boho Earrings with African Christmas Beads - $35.00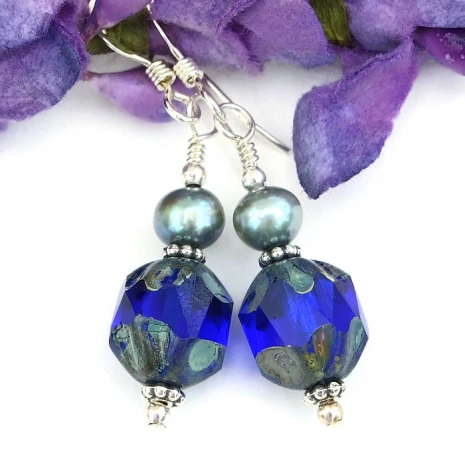 COSMIC BLUE - Cobalt Blue Earrings with Mint Green Pearls and Sterling Silver - $20.00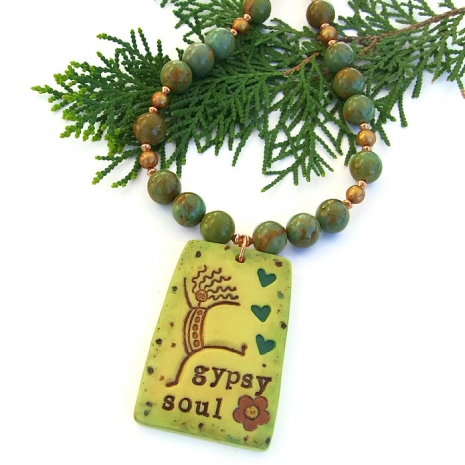 GYPSY SOUL - Gypsy Soul Dancing Woman Pendant Necklace with Turquoise and Pearls - $95.00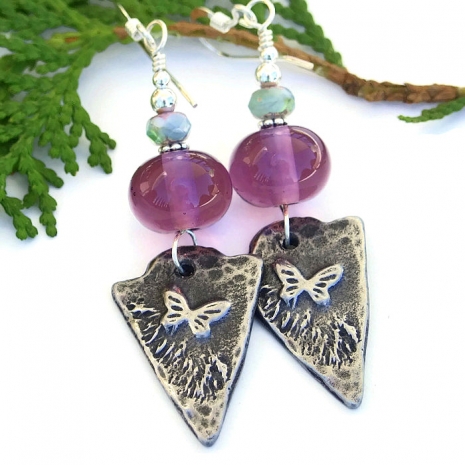 SUMMER BEAUTY - Butterfly Arrowhead Earrings with Purple Amethyst Lampwork Glass Beads - $40.00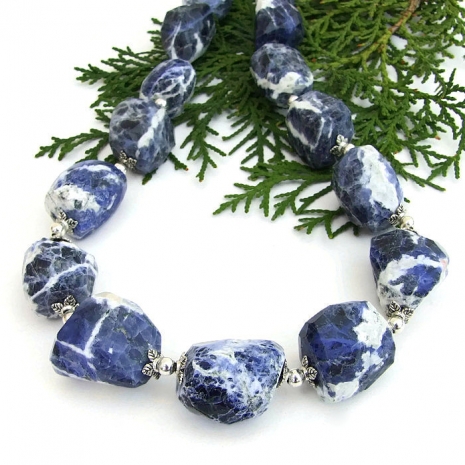 SKY AND CLOUDS - Elegant Blue and White Sodalite Gemstone Necklace - $115.00
I hope you enjoyed each and every one of these unique handmade jewelry creations, any of which would make a perfect gift. If you would like to make my day, please leave a comment. And any promotion you can do will be greatly appreciated. Thanks!
My contact information:


» Tagged:
butterfly
,
ceramic
,
copper
,
Czech glass
,
earrings
,
four leaf clover
,
gemstones
,
Gypsy Soul
,
handmade
,
jewelry
,
lampwork
,
necklaces
,
pearls
,
pewter
,
polymer clay
,
purple
,
red
,
Shadow Dog Designs
,
ShadowDogDesigns
,
sodalite
,
St Patricks Day
,
sterling silver
,
Swarovski crystals
,
turquoise
,
wild woman
» Share: