Countdown to Christmas 2016 - Week 9 - Fiji
Posted November 15, 2016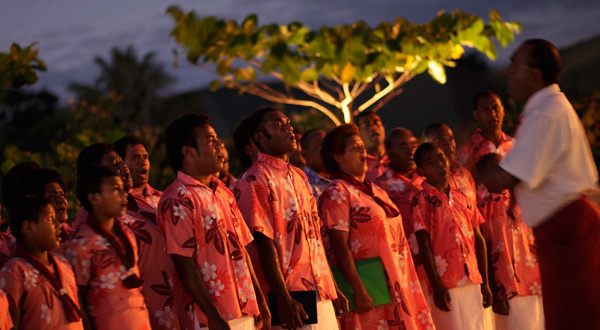 Photo courtesy of fijiislands.com
The Republic of Fiji is a South Pacific island country located approximately 1,300 miles to the northeast of New Zealand. One of the most economically prosperous countries of the South Pacific region, Fiji has become a favored vacation spot, and is perhaps best known for its year-round tropical weather. While some parts of the world are celebrating a white Christmas by making snowmen and cooking hot dinners with all the trimmings, Christmas in Fiji is a different experience entirely. The warm and sunny weather means sand rather than snow. Traditional lovo cooked meats and seafood are prepared all over the island.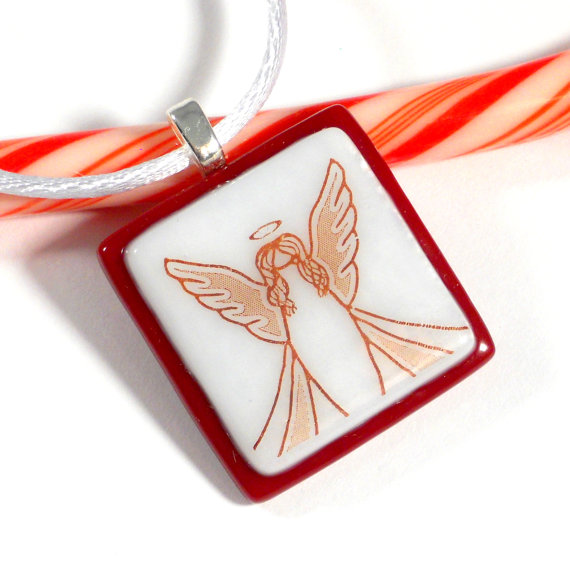 Red and White Christmas Angel Pendant, Fused Glass Necklace, 1" Square, Handmade by Kellie of ResetarGlassArt
Fijians tend to celebrate Christmas on a more laid back scale than other countries do. It's more about spending time with family rather than on expensive gifts and huge decorations. While islanders of Indian heritage are mostly Hindu or Muslim, native Fiji islanders adhere to Christianity so Christmas is an important event. It is a time when islanders travel to their home villages to be with family.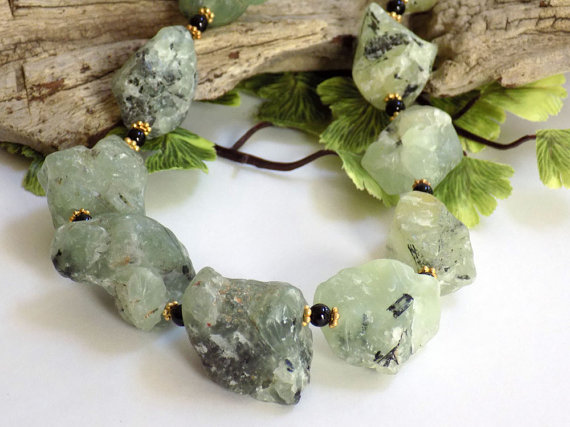 Rough Prehnite and Black Onyx Chunky Gemstone Necklace by Sharon of BlondePeachJewelry
On Christmas Eve, children often begin the festivities with song. Clad in white and bearing small candles, they travel from house to house to sing carols heralding the arrival of the Baby Jesus. Most islanders attend Christmas Eve Midnight Mass where the singing of Christmas carols is very important Once home, children can hardly sleep waiting for Santa to bring a small assortment of gifts and toys during the night.
Womens Convertible Hand Knitted Hobo Gloves Mittens with Longer Cover Handmade by Cathy of CraftingMemories2
Come Christmas Day, villagers gather to share a communal breakfast. Following morning church services, families gather to feast in earnest. Everyone dresses nicely and gathers at the community house. They sing and dance, musicians playing their guitars and ukuleles. The traditional Meke dance is performed, usually a part of every important occasion in Fiji. This classic dance form, which tells a story even with the slightest bodily movements, involves a fan dance or meke iri by women and a spear dance known as meke wesi by men. People light lamps to decorate the whole area where the meke is performed. Blowing baby powder into people's faces seems to also be a tradition.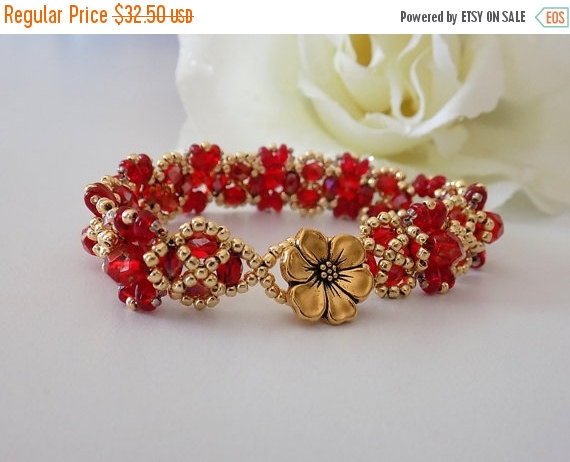 Ruby Red and Gold Beaded Holiday Bracelet Handmade by Linda of TreasuresofJewels
But feasting and drinking are the main order of the day. Food is cooked in the lovo (underground hot stone oven) that are placed just outside homes. Some of the more popular dishes include garlic spice chicken, beef, roast pig, fish, taro, sweet potatoes, cassava, breadfruit and rourou (dalo). Another special dish often served at Christmas time is palusami, spiced canned corned beef wrapped in taro leaves and cooked with coconut cream. A Christmas cake is always shared. Juice (which is often Tang with lots of added sugar), tea and water is often drunk wit the meal. Here's a short video of how to cook on a lovo: How To Cook Food Undergound - Fiji Lovo, South Pacific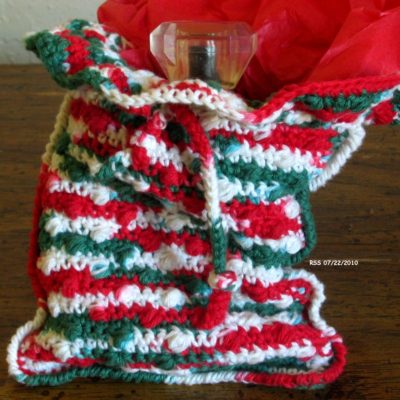 Hand-crocheted Winter Berry Pouch Bag Handmade by Ruth of RSSDesignsInFiber
A celebration would not be a celebration in Fiji without kava. It is made from the crushed, powdered root of the yaqona plant (Piper methysticum) and added to water. Kava is said to be an acquired taste since it looks like dirty water and pretty much tastes like dirty water. Most people have only one or two cup to be social. If consumed in moderation, it has a sedative that relaxes the body without affecting mental clarity, although it makes the tongue go numb. When it is consumed in large enough quantities, however, it will basically make the drinker drunk, called kava-dope or kava madness.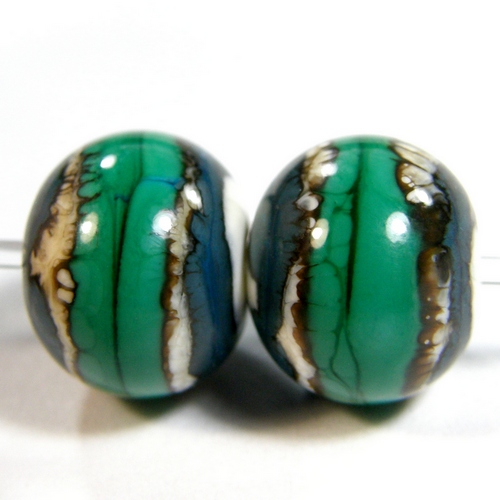 Ivory, Petroleum Green and Turquoise Banded Southwest Lampwork Beads Handmade by Charlotte of Covergirlbeads
On December 26, Fijians celebrate Boxing Day, generally thought of as the second day of Christmas. People relax, work off the food and maybe recover from a hangover. The day is normally spent having a picnic at the beach and maybe a swim.
Merry Christmas and a Happy New Year in Fijian: Me Nomuni na marau ni siga ni sucu dei na yabaki vou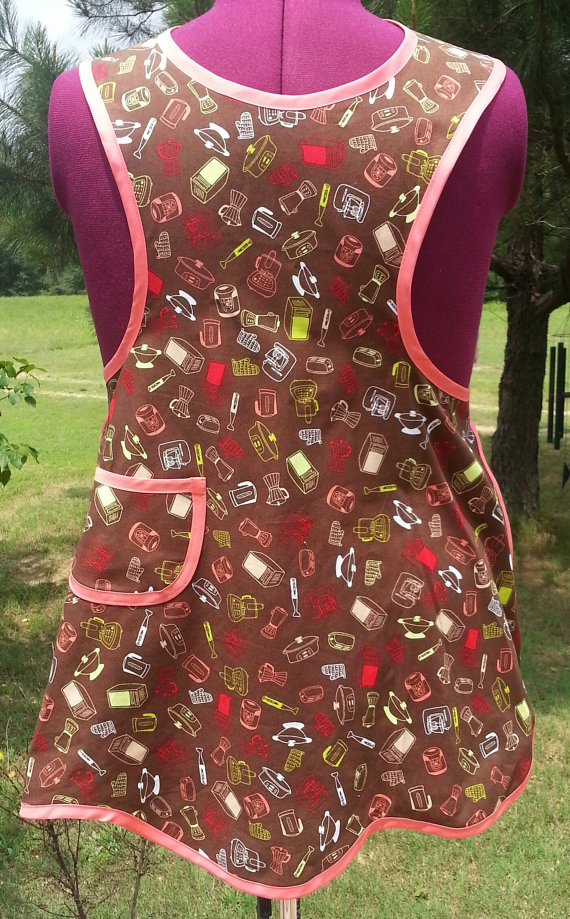 Retro Vintage-look Full Apron Handmade by Mary of SimpleEmbroiderySew
Now, onto the Countdown to Christmas 2016 - Week 9, filled with artisan handmade items (see above and below), perfect ideas for Christmas gift giving.
With the fast approaching gift giving season in mind, Julie and Blu of Blue Morning Expressions are hosting a twelve-week Countdown to Christmas 2016 on their The Blu Print blog. The twelve week time period was chosen to correspond with the Christmas carol "The Twelve Days of Christmas." This week, there were 60 shares by artists of a wide range of handmade gift ideas: jewelry of all types, pet themed gifts, crocheted and sewn beauties, favor tags, photography, lampwork beads and a whole host of other items.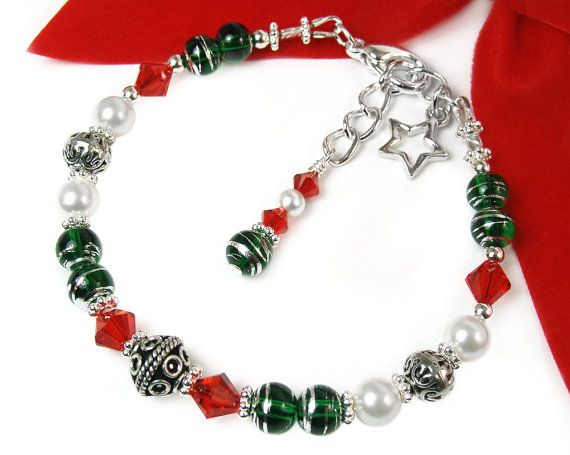 Red and Green Christmas Bracelet with White Pearls and Star Charms Handmade by Mary of PrettyGonzo
Shop owners on Indiemade, ArtFire, Zibbet, Etsy, SupaDupa, stand alone websites and the like are welcome to share up to three gift items on the Countdown between Friday afternoon at 12:00 p.m. (Eastern time) and Sunday night at 11:59 p.m. Then a new collection of gift items will begin again the next Friday. This will continue until the second week in December. The items shared need to be G-rated.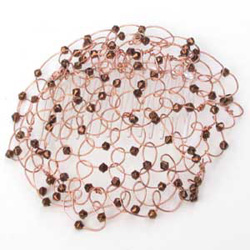 Copper Beaded Kippah Handmade by Linda of Linor Store Jewelry
If you share items on the Countdown to Christmas, you MUST promote the collection and EACH item on at least one social network site, preferably Pinterest where the items can be easily seen and then saved again. It's only fair to promote each of the participants who have promoted you!
Happy Face Sad Face Topsy Turvy Flip Flop Rag Doll Handmade by Anne of ennadoolf
In addition to saving each item from the Countdown collection to my Pinterest board and Wanelo collection, I decided to share one item from each of the artists who participated. Here are the rest of the items I'm featuring this week, in an order that was arranged by assigning each item a number and then drawing numbers from my trusty "numbers" bowl. Enjoy!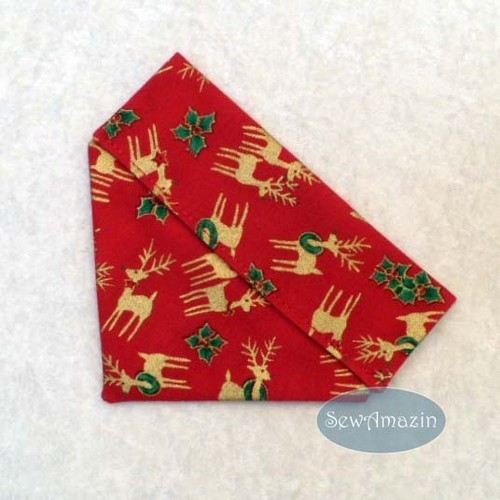 Golden Reindeer Over-the-Collar Christmas Dog Bandanas, XSmall, Med, Large, Handmade by Donna of SewAmazin
Affirmation Charm Pendant Necklace Engraved Words Music Speaks Handmade by Connie of TheSingingBeader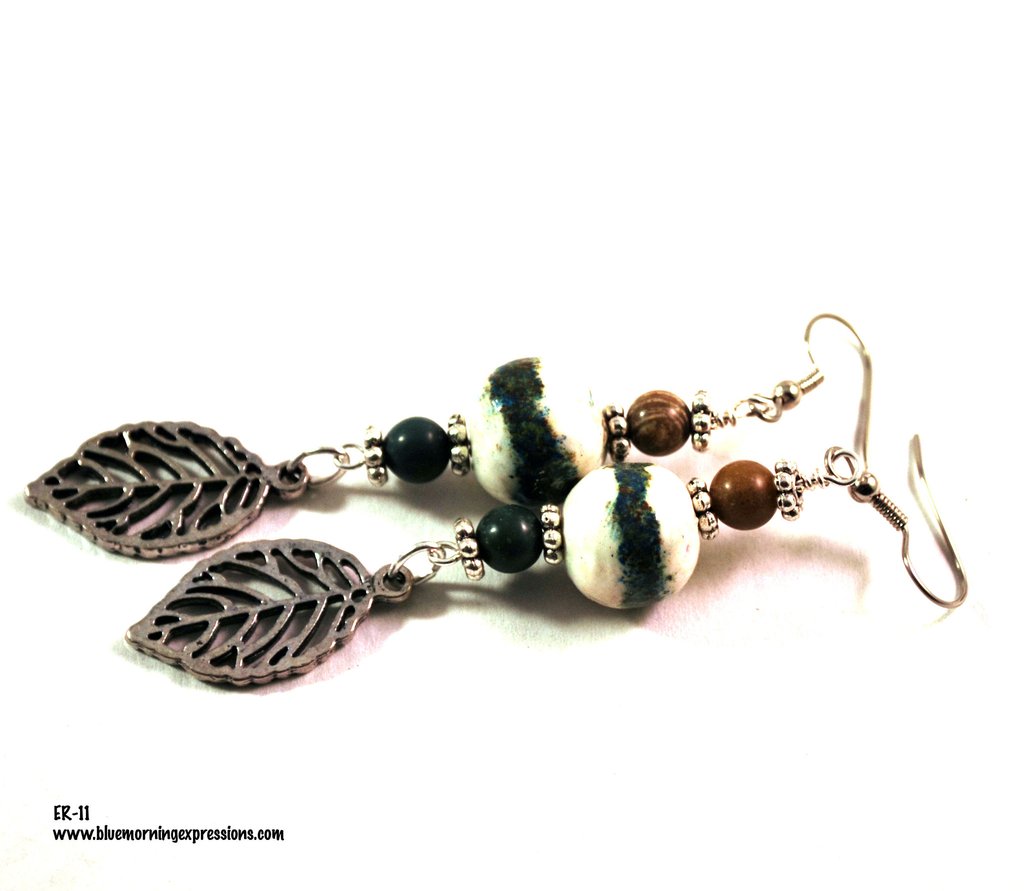 Earthy Polymer Clay Beads, Jasper and Leaf Charm Dangle Earrings Handmade by Julie and Blu of Blue Morning Expressions
Golden Brown Field in Nebraska with Old fashioned Windmill Photograph Handmade by Colleen of ButterflyInTheAttic
"Holiday Celebration" Dichroic Fused Glass Pendant in Red and Green Handmade by Jo of Umeboshi Jewelry Designs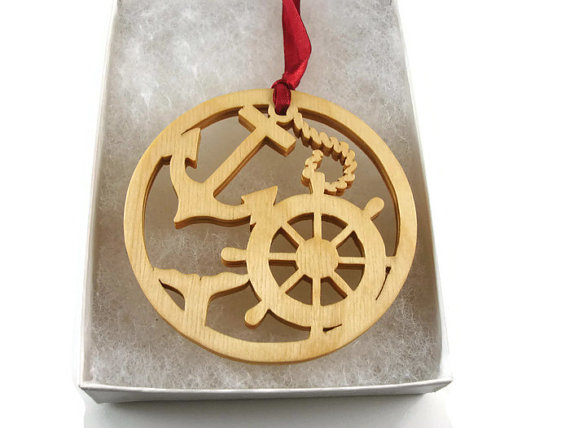 Ship Helm And Anchor Christmas Ornament From Birch Wood Handmade By KevsKrafts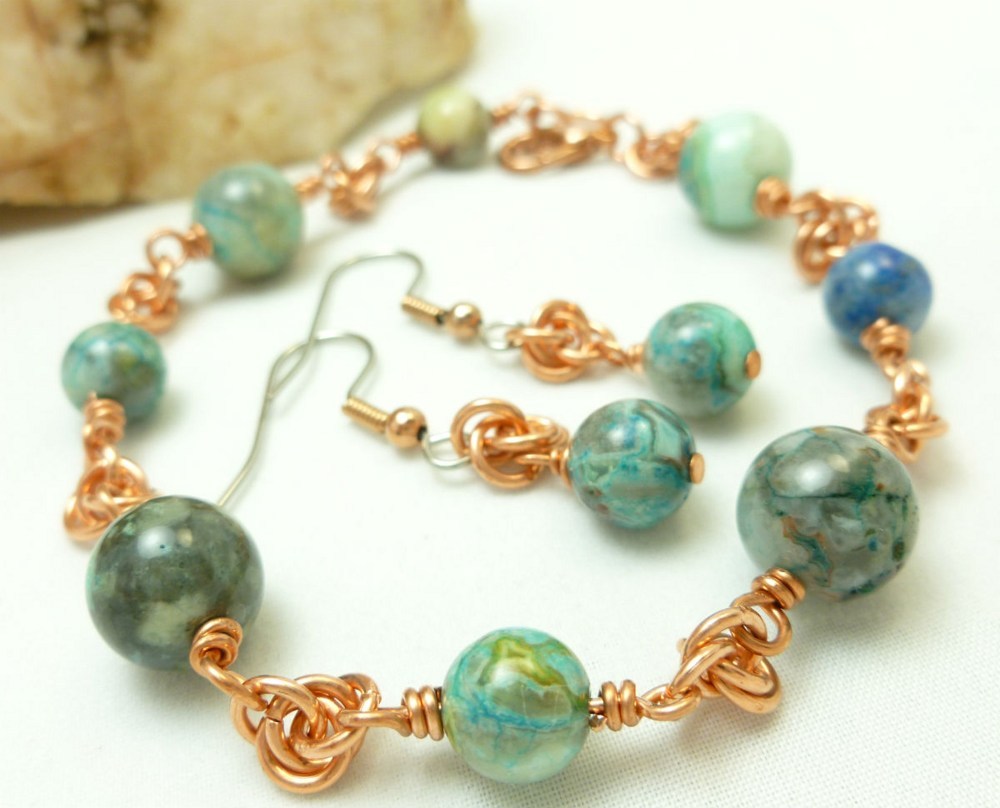 Blue Crazy Lace Agate Copper Chainmaille Beaded Bracelet and Earrings Set Handmade by Diane of DianesDangles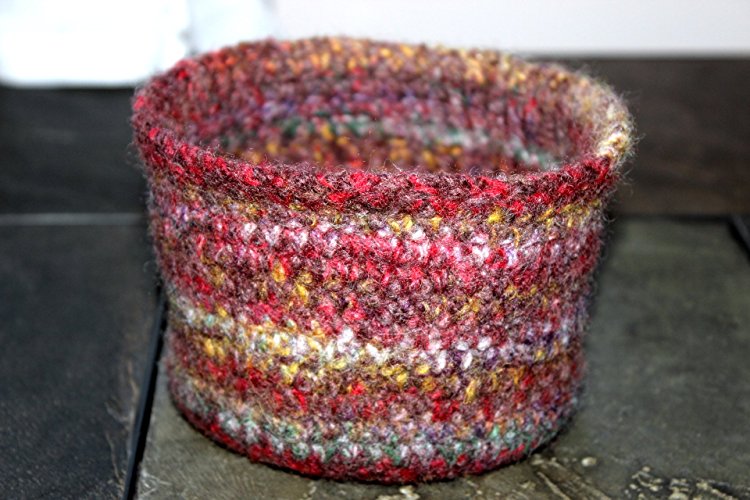 Hand Felted Decorative Wool Bowl Handmade by Nancy of Wyvern Designs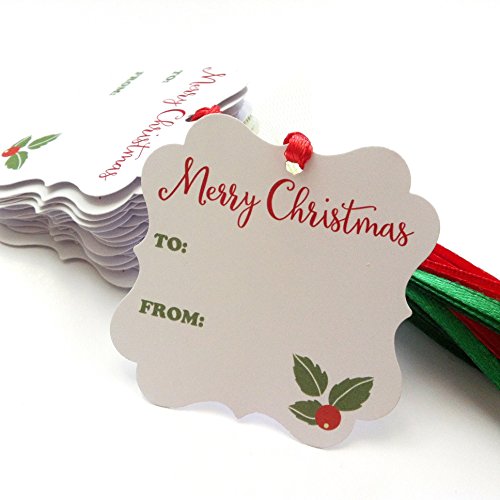 Merry Christmas Holiday Gift Tags with Red and Green Ribbon - Set of 24 - Handmade by Nat of Adore By Nat
Lucite Lavender Camelia Flower and Sterling Silver Chandelier Earrings Handmade by Kathy of KatsAllThat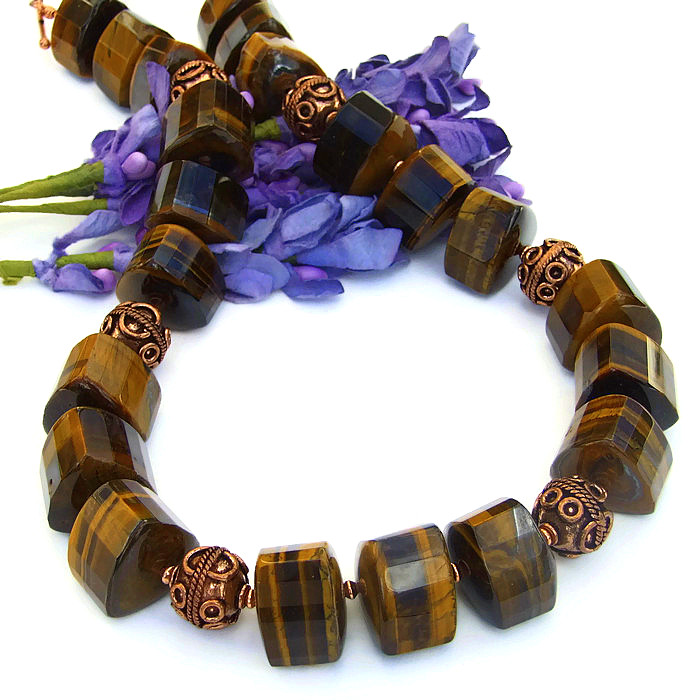 Chunky Golden Tigers Eye Gemstone Statement Necklace with Copper Handmade by Catherine of Shadow Dog Designs
I hope you have enjoyed this sampling of some of the handmade gift items that can be found in the Countdown collection hosted by Julie and Blu of Blue Morning Expressions. To see all the items in the collection, please click here: Countdown to Christmas 2016 - Week 9. I hope that at least one, maybe more, items piqued your interest and made its way to your shopping list.
What will week 10 bring? MORE handmade and vintage beauties! I, for one, am looking forward to it!
If you are so inclined, please make my day and leave a comment (: Also any promotion will be greatly appreciated by everyone featured in this post. Thank you!
---
My contact information:
Indiemade shop: ShadowDogDesigns
Indiemade blog: ShadowDogDesigns' Blog
Artfire studio: ShadowDogDesigns
ArtFire Blog: ShadowDogDesigns' Blog
Google+: Catherine W
Facebook: ShadowDogDesigns - Jewelry
Twitter: ShadowDogDesign
Pinterest: Shadow Dog Designs
Wanelo: ShadowDog
Amazine: ShadowDogDesigns
Rebelmouse: ShadowDogDesigns
Flickr: Shadow Dog Designs' Photostream
Beautifully Unique Handmade Jewelry
» Tagged:
Blue Morning Expressions
,
BlueMorningExpressions
,
Christmas
,
Countdown
,
Fiji
,
gift ideas
,
gifts
,
handmade
,
holiday shopping
,
holidays
,
Indiemade
,
Shadow Dog Designs
,
ShadowDogDesigns
,
shopping
» Share: