Blossoms, Butterflies and Birds - Wonderful Handmade Wednesday on Indiemade
Posted August 2, 2016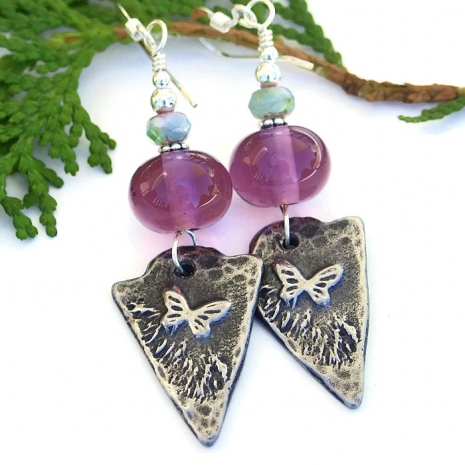 Blossoms, butterflies and birds . . . what beautifully wonderful elements of summer. Even though the dog days of summer are on us, flowers are still blooming, butterflies are still nectaring and birds are still singing and raising their families. Today's Wonderful Handmade Wednesday on Indiemade features a wide range of artisan creations that showcase the three B's, each celebrating the wonder of Mother Nature. If something catches your eye, please click the live link under the photo to be taken to the artist's studio for more information and photos. I hope you enjoy these Blossoms, Butterflies and Birds selections: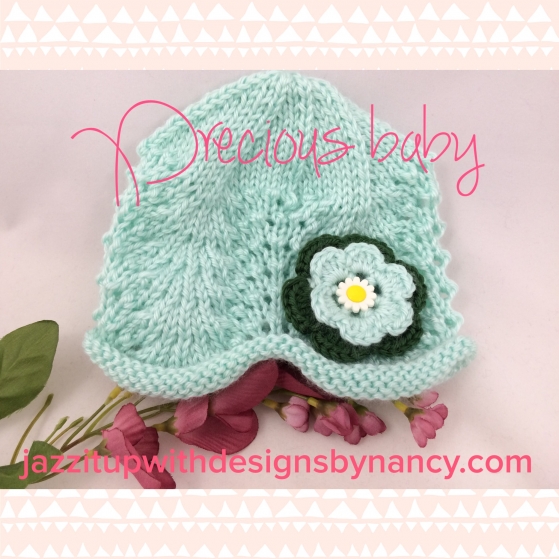 Soft Green Lacy Flower Baby Hat 3-6 Mos Caron Simply Soft Handmade by Nancy of Nancy's Knots, Lace and More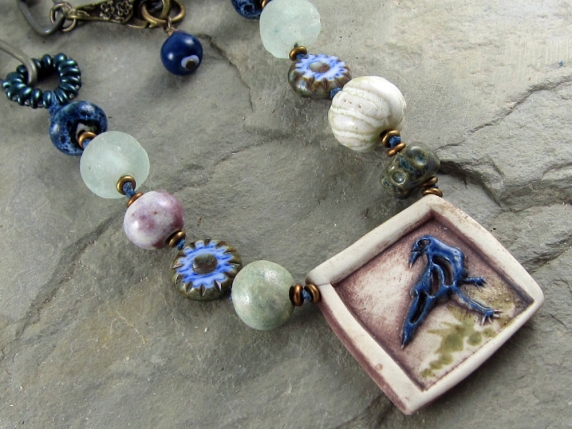 Blue Raven Necklace Ceramic Recycled Glass Handmade by LInda of Linda Landig Jewelry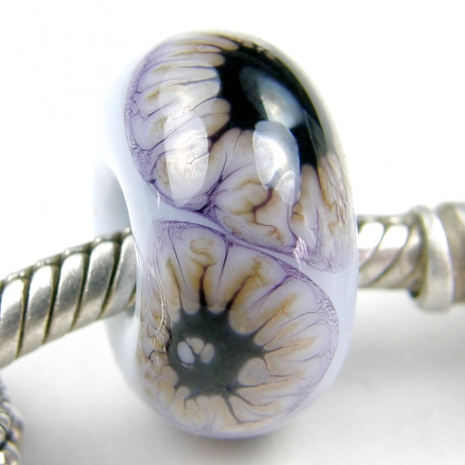 Alexandrite and Black Webs Large Hole Lampwork Glass Bead Bracelet Charm / Slider Handmade by Charlotte of Covergirlbeads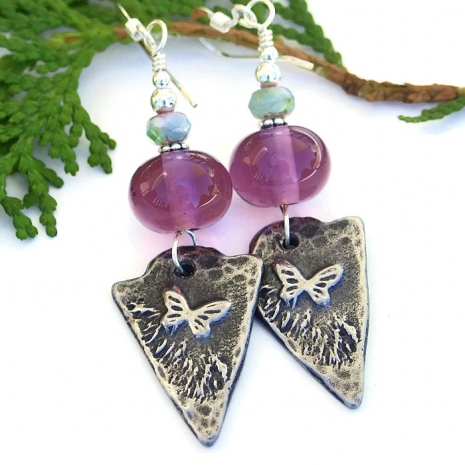 Butterfly Arrowheads and Purple Amethyst Lampwork Earrings, Summer Jewelry Handmade by Catherine of Shadow Dog Designs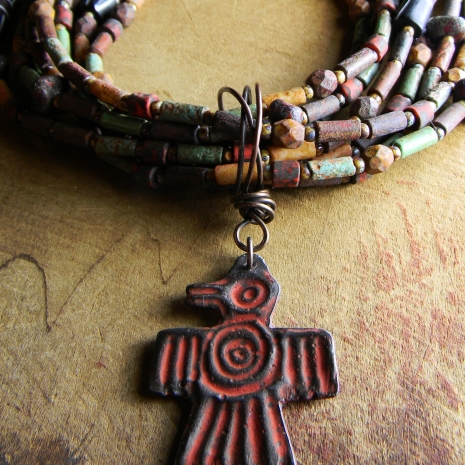 Native Inspired Bird Pendant Necklace with Colorful Wampum, Southwestern Beaded Jewelry, Handmade by Gloria of Chysalis Tribal Jewelry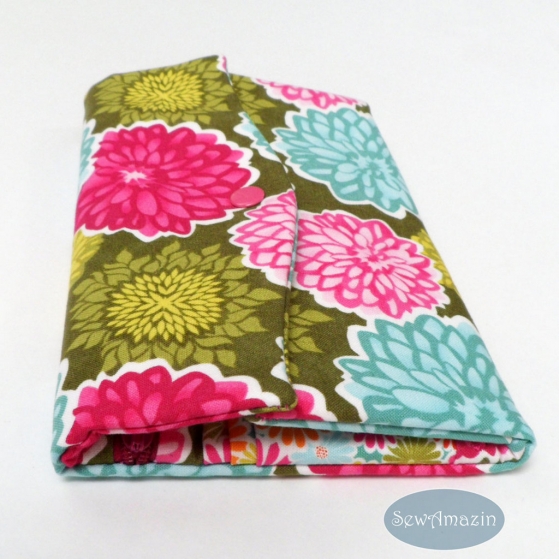 Dahlia and Aster Blossoms Floral Fabric Womens Trifold Checkbook Wallet, Credit Card Holder Handmade by Donna of SewAmazin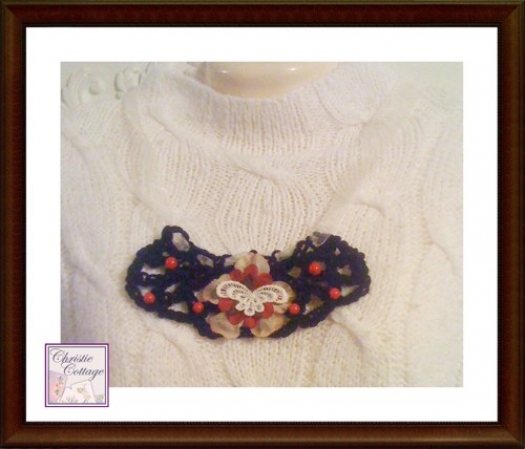 Bohemian Boho Black, Red and White Butterfly Bib Necklace Handmade by Jacki of Christie Cottage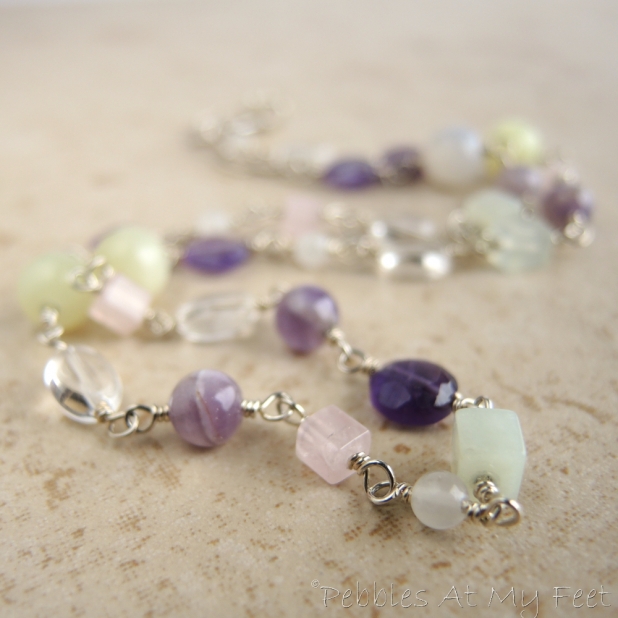 Soft Flower Colored Multi-Gemstone and Sterling Silver Necklace and Earrings Set Handmade by Pamela of Pebbles at My Feet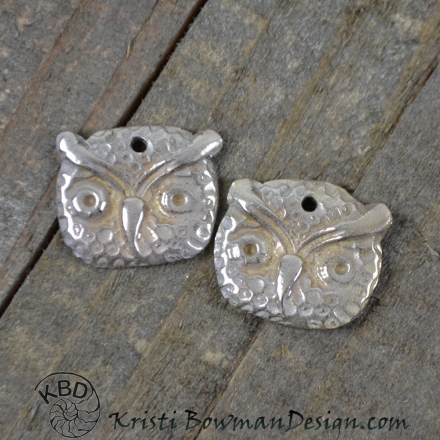 White Copper Little Owl Faces, one (1) pair, handmade by Kristi of KristiBowmanDesign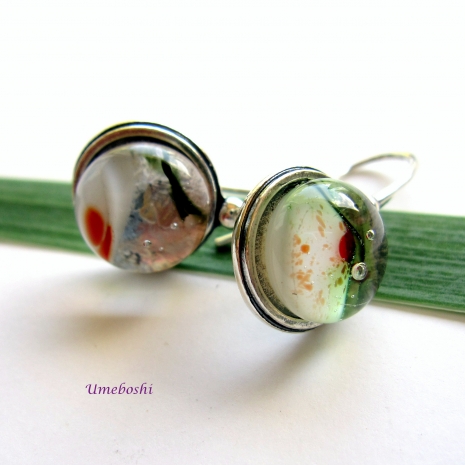 "Red Rose Garden" Fused Glass Cabochon Jewelry Earrings with Sterling Silver Handmade by Jo of Umeboshi Jewelry Designs
I hope you enjoyed these selections of blossoms, butterflies and birds! If you would like to make my day and the day of the artists featured, please leave a comment. And any promotion you can do will be greatly appreciated. Thanks!
My contact information:
Indiemade shop: ShadowDogDesigns
Indiemade blog: ShadowDogDesigns' Blog
Artfire studio: ShadowDogDesigns
ArtFire Blog: ShadowDogDesigns' Blog
Google+: Catherine W
Facebook: ShadowDogDesigns - Jewelry
Twitter: ShadowDogDesign
Pinterest: Shadow Dog Designs
Wanelo: ShadowDog
Amazine: ShadowDogDesigns
Rebelmouse: ShadowDogDesigns
Flickr: Shadow Dog Designs' Photostream
Beautifully Unique Handmade Jewelry
» Tagged:
artisan
,
baby
,
birds
,
blossoms
,
boho. gemstone
,
butterflies
,
checkbook
,
earrings
,
flowers
,
handmade
,
Indiemade
,
jewelry
,
knitting
,
lampwork
,
necklace
,
owls
,
raven
,
sewing
,
Shadow Dog Designs
,
ShadowDogDesigns
,
white copper
» Share: