Just in Time for
*** CHRISTMAS IN JULY ***
FREE SHIPPING!
(U.S. Only)
Beautiful Firsts - Wonderful Handmade Wednesday on Indiemade
Posted July 12, 2017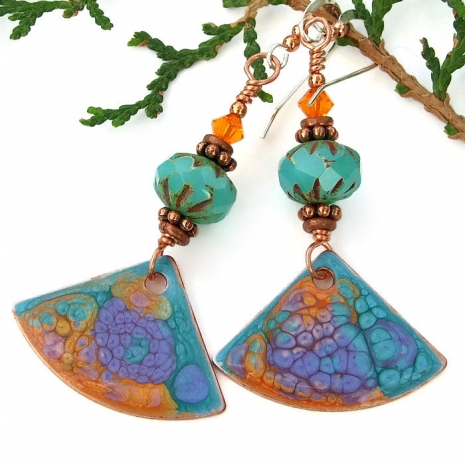 Looking for a handmade gift for a special someone, an item that was made from the heart? Each of the Beautiful Firsts creations featured below are artisan handcrafted; many are one of a kind designs. The unique items chosen are the first listing in each shop (as of this post) but there are many more beauties to be discovered if you stay awhile and browse. Support handmade . . . support handmade artists!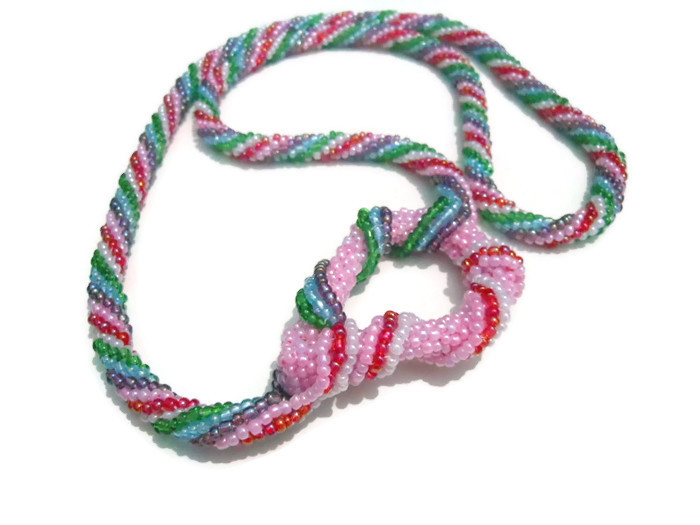 Crochet Beaded Rope Necklace, Gift for Women, Handmade by Cathy of CraftingMemories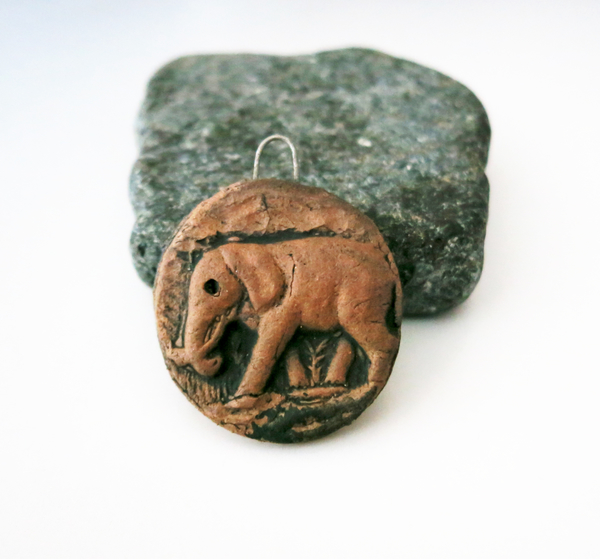 Boho Rustic Red Clay Stoneware Ceramic Elephant Pendant Handmade by Linda of Linda Landig Jewelry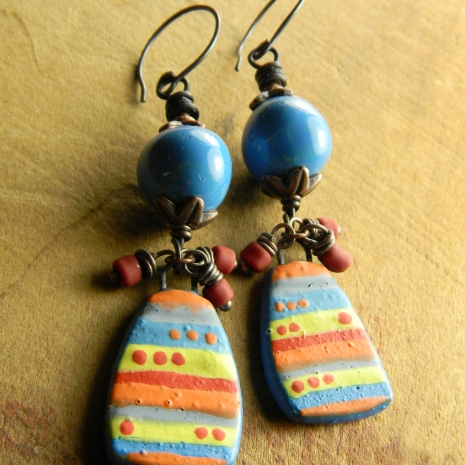 Colorful Stripe and Dot Boho Ceramic Earrings with Copper Handmade by Gloria of Chrysalis Tribal Jewelry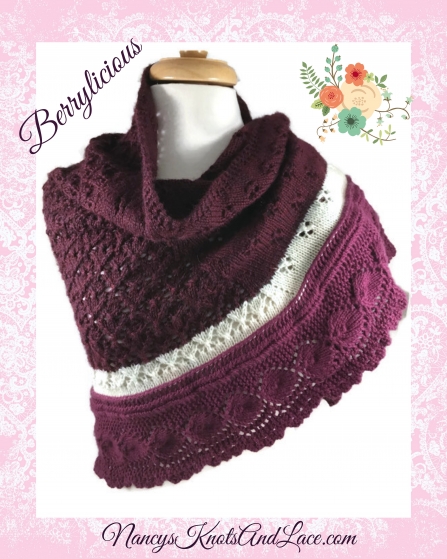 Black Currant, Cream and Magenta Hand Knit Crescent Shawl Handmade by Nancy of Nancy's Knots, Lace and More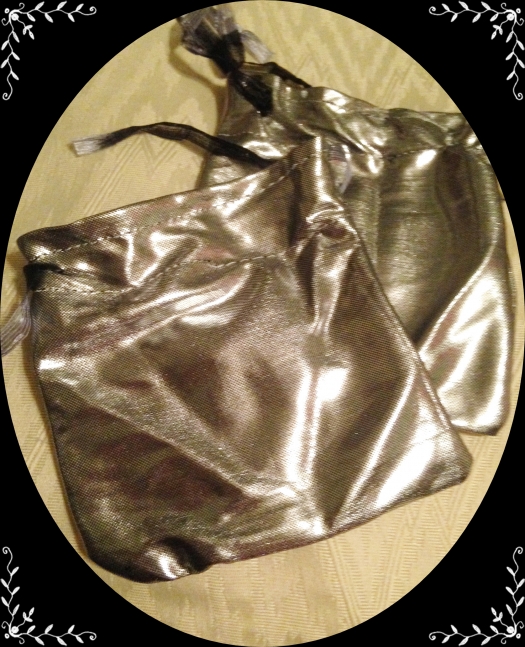 Silver Lame' Jewelry / Gift Bags, Set of 3, Handmade by Jacki of Christie Cottage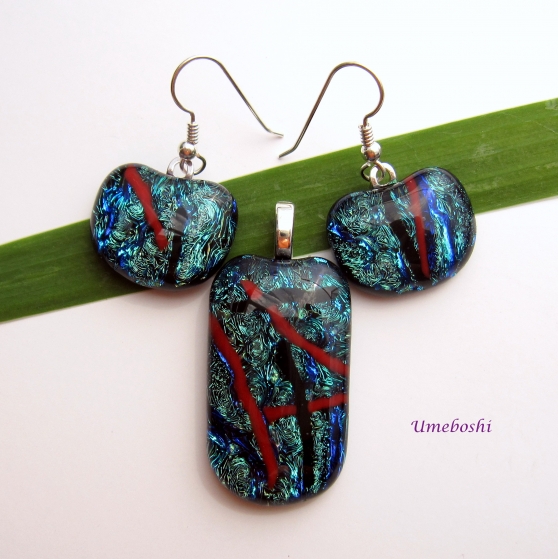 Sparkling Teal Dichroic Glass Cabochon Pendant and Earrings Set with Red and Black Streaks Handmade by Jo of Umeboshi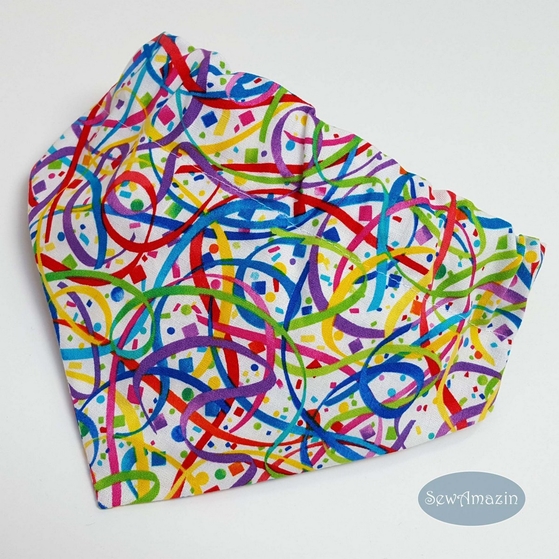 Let's Party Dog Bandana, Streamers and Confetti on White, Handmade by Donna of SewAmazin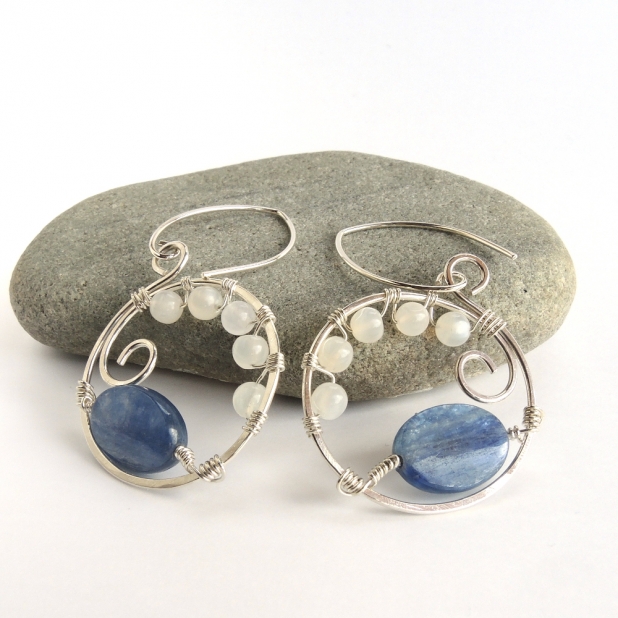 Sterling Silver Wire Wrapped Large Hoop Earrings with Blue Kyanite and Moonstone Handmade by Pamela of Pebbles at My Feet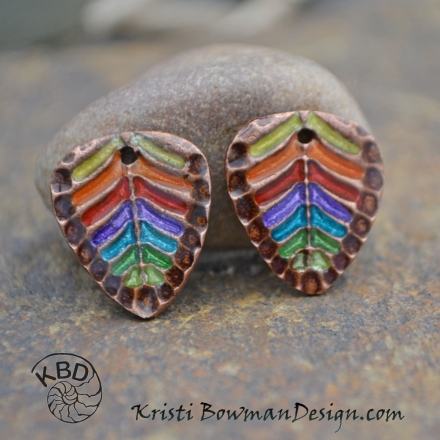 Copper Rainbow Chevron Drop with Ice Resin, I pair, Handmade by Kristi of Kristi Bowman Design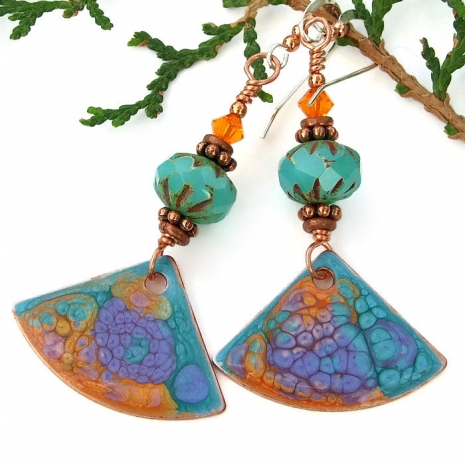 Boho Chic Fan Earrings in Aqua, Lavender and Orange Handmade by Catherine of Shadow Dog Designs
I hope you have enjoyed each and every one of these Beautiful Firsts unique handmade creations! If you would like to make my day and the day of the talented artists featured, please leave a comment. And any promotion you can do will be greatly appreciated. Thanks!
My contact information:
Indiemade shop: ShadowDogDesigns
Indiemade blog: ShadowDogDesigns' Blog
Artfire studio: ShadowDogDesigns
ArtFire Blog: ShadowDogDesigns' Blog
Google+: Catherine ShadowDog
Facebook: ShadowDogDesigns - Jewelry
Twitter: ShadowDogDesign
Pinterest: Shadow Dog Designs
Wanelo: ShadowDog
Rebelmouse: ShadowDogDesigns
Flickr: Shadow Dog Designs' Photostream

Beautifully Unique Handmade Jewelry
» Tagged:
artisan
,
colorful
,
copper
,
crochet
,
dog bandanas
,
earrings
,
elephant
,
fans
,
gemstones
,
gift bags
,
hand knit
,
handmade
,
jewelry
,
necklaces
,
pendants
,
rainbow
,
Shadow Dog Designs
,
ShadowDogDesigns
,
shawl
» Share: