4th of July - Celebrate a Handmade Red, White and Blue Holiday!
Posted June 26, 2018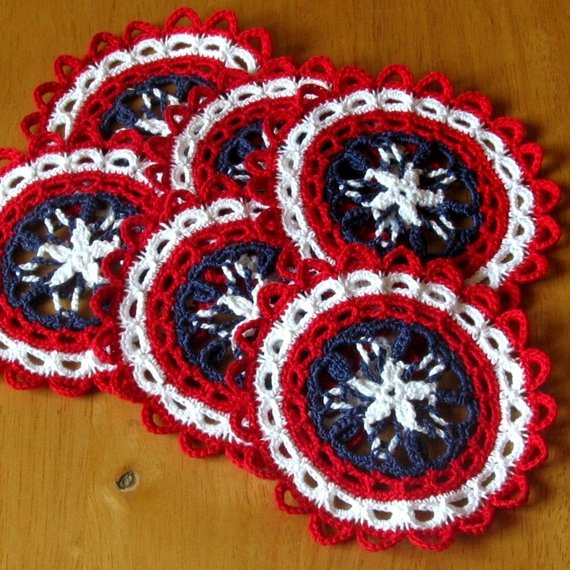 When in the Course of human events, it becomes necessary for one people to dissolve the political bands which have connected them with another, and to assume among the powers of the earth, the separate and equal station to which the Laws of Nature and of Nature's God entitle them, a decent respect to the opinions of mankind requires that they should declare the causes which impel them to the separation.
The 4th of July, also known as Independence Day or July 4th, has a tradition of celebrations goes back to the American Revolution. When the initial battles of the Revolutionary War broke out in April 1775, very few colonists desired complete independence from Great Britain. But, by the middle of the following year, the idea of independence grew due to the growing hostility against draconian British laws and the spread of revolutionary sentiments, such as the pamphlet published in early 1776 by Thomas Paine, called "Common Sense."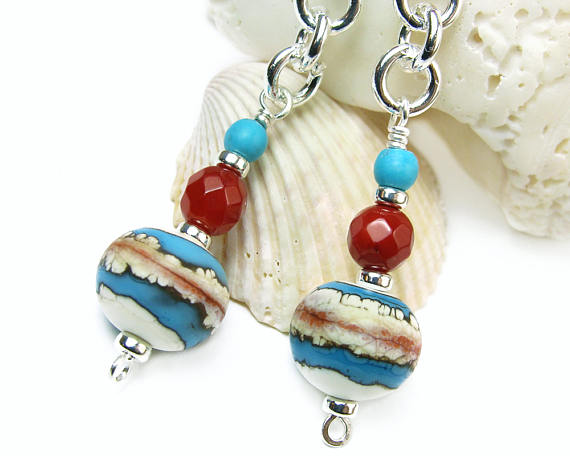 Red, White and Blue Southwest Boho Earrings Handmade by Mary of PrettyGonzo
One June 7, 1776, when the Continental Congress met at the Pennsylvania State House (later renamed Independence Hall), Richard Henry Lee introduced a motion calling for the independence of the thirteen colonies. Heated debate followed and the vote was postponed. However, a five man committee was appointed to draft a formal statement justifying a break with Great Britain. The members of the committee were Thomas Jefferson (Virginia), John Adams (Massachusetts), Benjamin Franklin (Pennsylvania), Roger Sherman (Connecticut) and Robert R. Livingston (New York). On July 2, 1776, the Continental Congress voted in favor of independence. With an almost unanimous vote two days later, the Declaration of Independence, written by Thomas Jefferson, was adopted.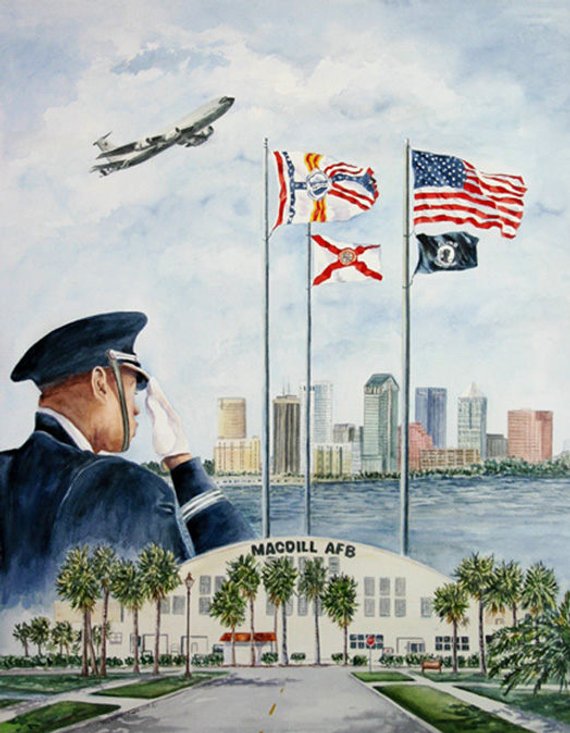 Salute, MacDill AFB Collage 11 x 15 Prints, Veterans Military Tribute Handmade by Roxanne of watercolorsNmore
During the summer of 1776, as a way of symbolizing the end of the monarchy's hold on America and the triumph of liberty, many colonists celebrated the birth of independence by holding mock funerals for King George III. Even though the war was still being fought, Philadelphia held the first annual commemoration of independence on July 4, 1777. George Washington issued double rations of rum to all his soldiers and held an artillery salute to mark the anniversary in 1778. In 1781, Massachusetts became the first state to declare July 4th an official state holiday, several months before the American victory at Yorktown where Lt. General Charles Cornwallis, commander of British forces, surrendered to General George Washington.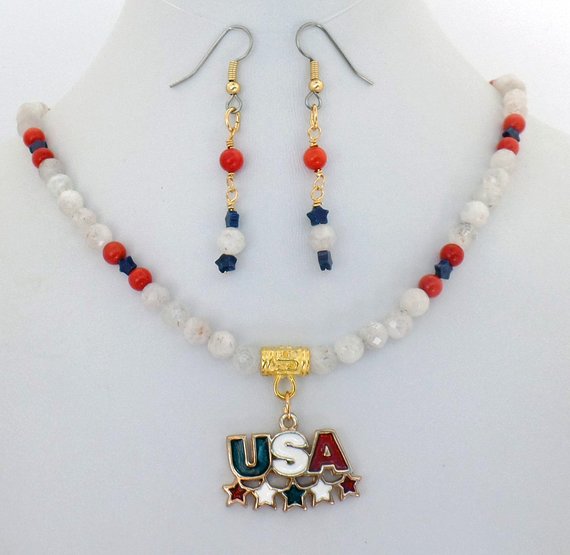 USA Pendant Necklace and Earrings Jewelry Set with Snowy Quartz, Red Coral Blue Howlite Stars Handmade by Suzanne and Tony of RivendellRockJewelry
During the War of 1812, when the U.S. again faced Great Britain, the tradition of Independence Day celebrations became even more widespread. In 1870, Congress decreed July 4th a federal holiday. The provision was expanded to grant a paid holiday to all federal employees in 1938 (or 1941, depending on what article you read).
Ever since the late 19th century, it has been common to celebrate the 4th of July with family get-togethers, barbecues and fireworks. Even though the political importance of the holiday has declined, the 4th of July remains an important national holiday and a symbol of patriotism.
I hope you enjoyed this short history of the 4th of July. And I also hope you enjoy the rest of the red, white and / or blue handmade items created by talented artists.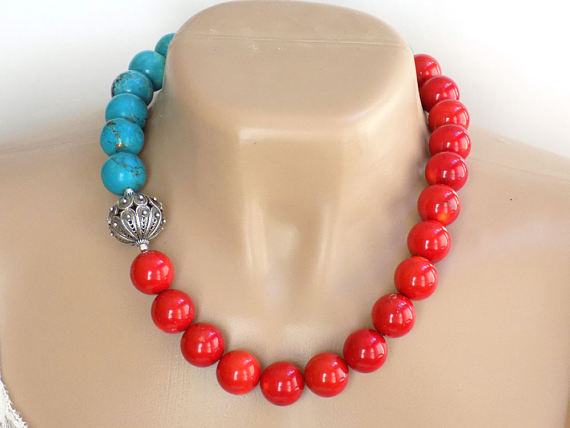 Red and Blue Gemstone Statement Necklace Handmade by Sharon of BlondePeachJewelry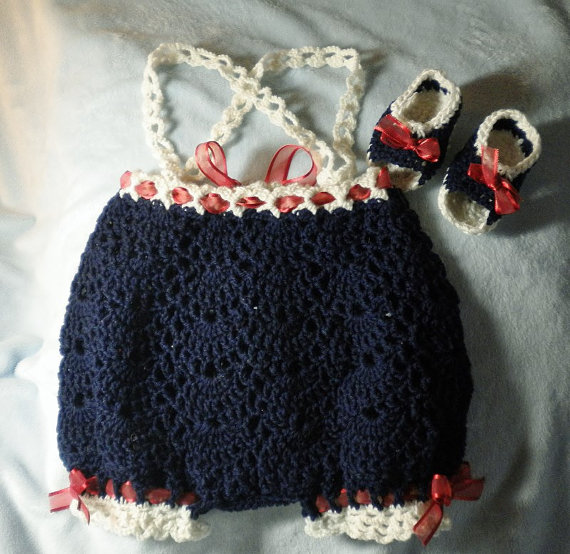 Navy Blue and White Crocheted Infant Romper Sunsuit with Matching Crocheted Sandals, 3-6 Months, Handmade by Pamela of MagdaleneKnits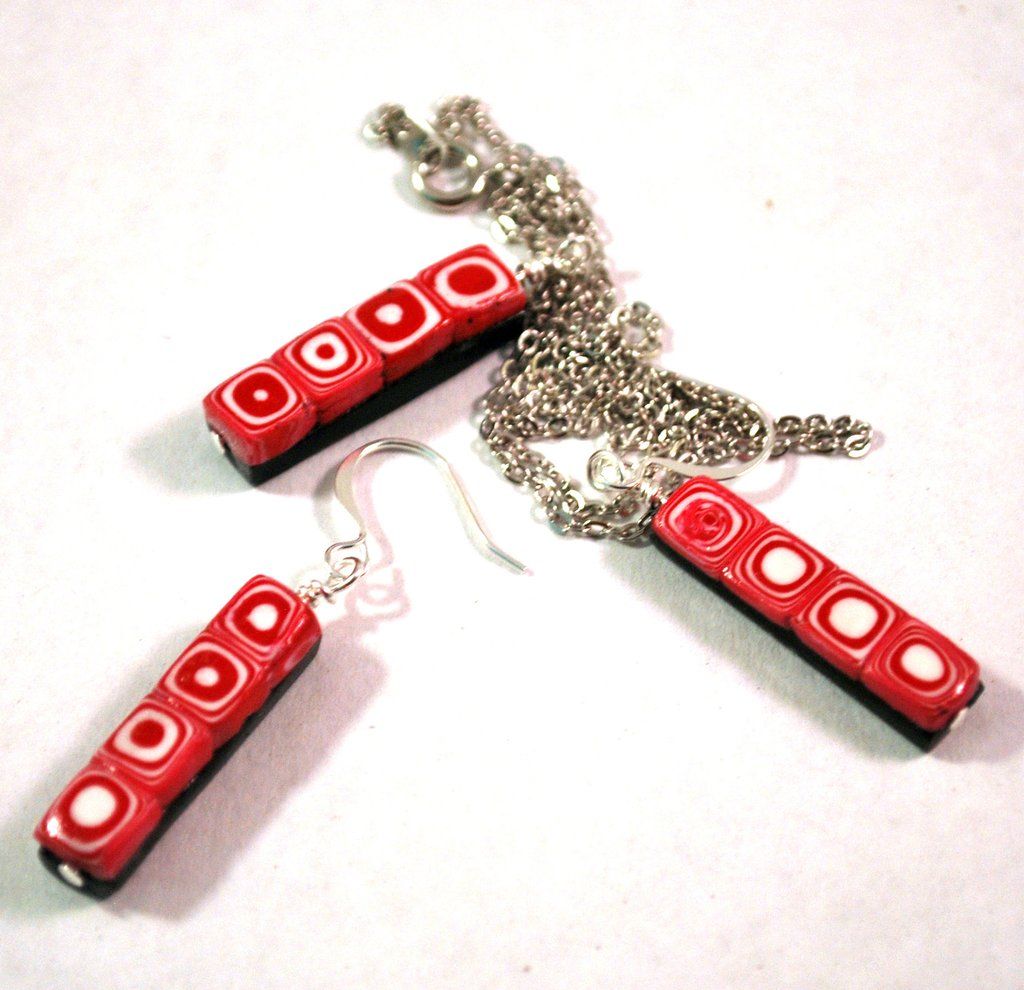 Red and White Dot Coordinated Earrings and Chain Necklace Jewelry Set Handmade by Julie of Blue Morning Expressions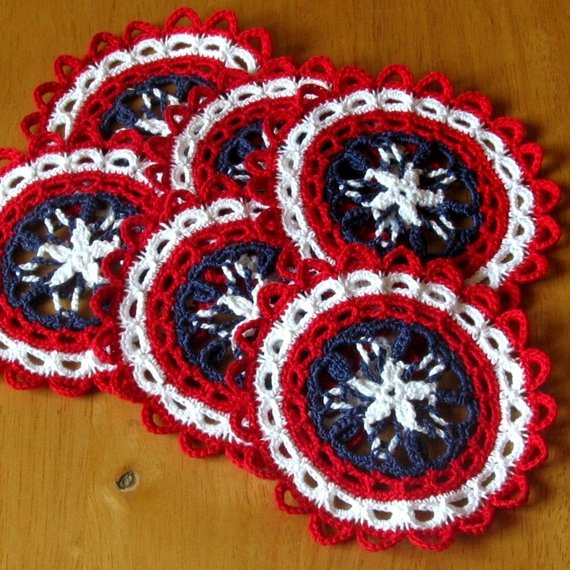 Patriotic Red, White and Blue Hand Crocheted Americana Coasters, Set of 6, Handmade by Ruth of RSSDesignInFiber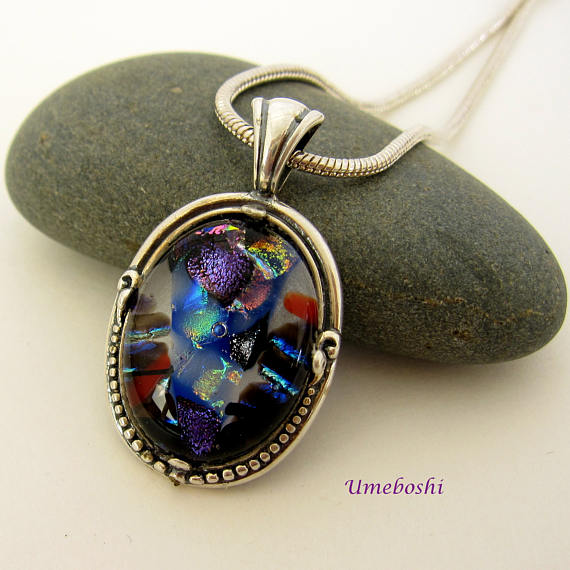 "Fourth of July" Sterling Silver Mounted Multi-colored Dichroic Glass Pendant Handmade by Jo of 2GlassThumbs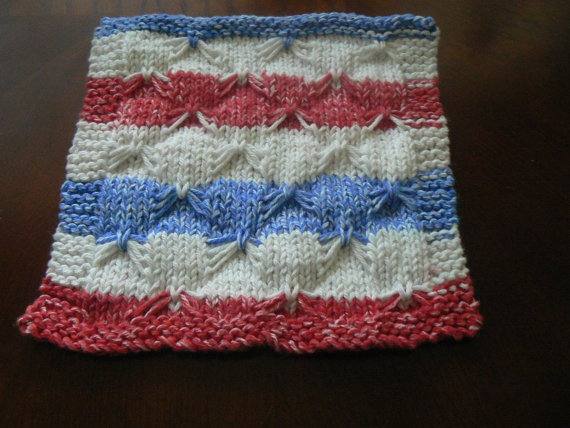 Hand Knitted Patriotic Red, White and Blue Variegated Cotton Butterfly Stitch Dish Cloth or Wash Cloth Handmade by Sharon of HollyknitterCreation
Small Red White Blue Earrings Sterling Posts 4th Of July Jewelry Handmade by Connie of TheSingingBeader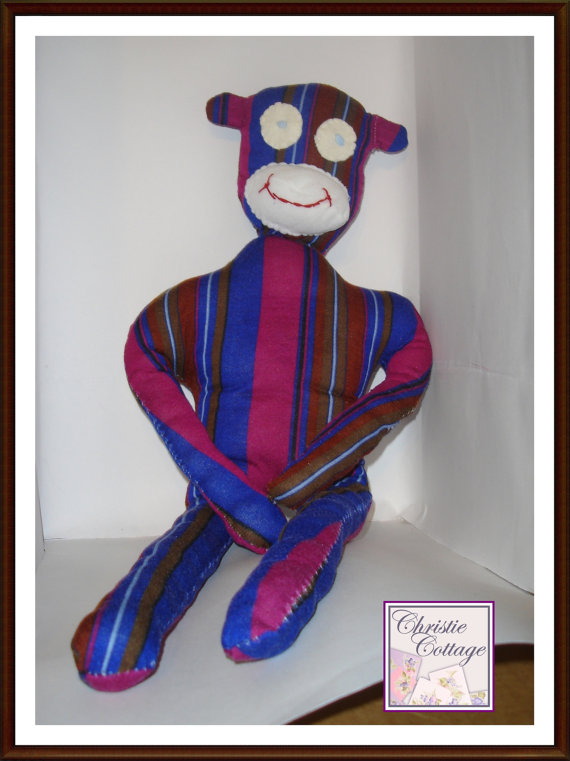 Sock Monkey Sewing Pattern, No Socks PDF, Handmade by Jacki of ChristieCottage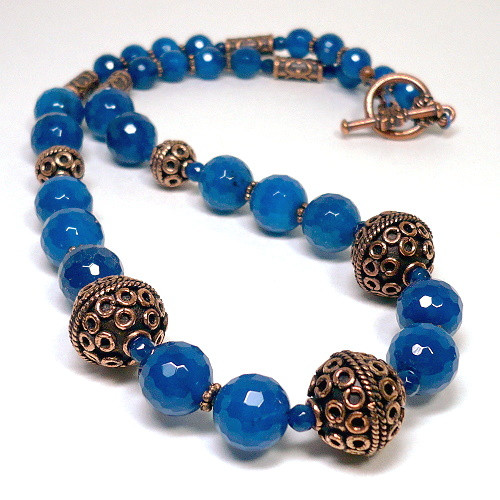 Cerulean Blue Faceted Agate and Bali Copper Necklace Handmade by Kathy of KatsAllThat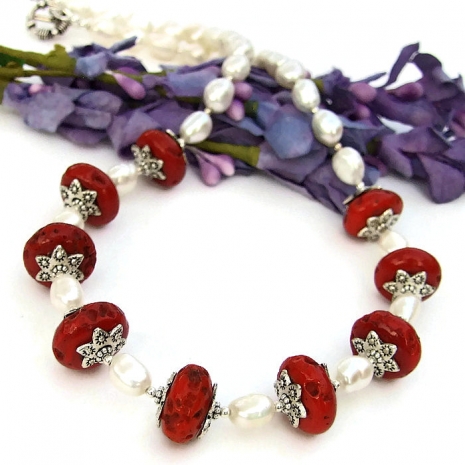 Vintage Red Glass Tibetan Sherpa Bead Necklace with White Pearls Handmade by Catherine of Shadow Dog Designs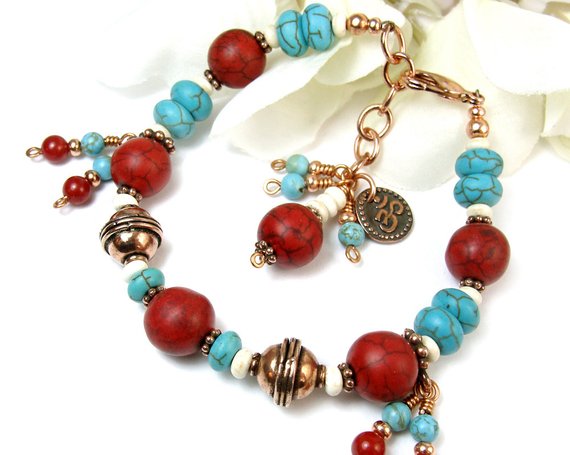 Red Turquoise, Blue Howlite and Copper Southwest Style Om Bracelet Handmade by Mary of PrettyGonzo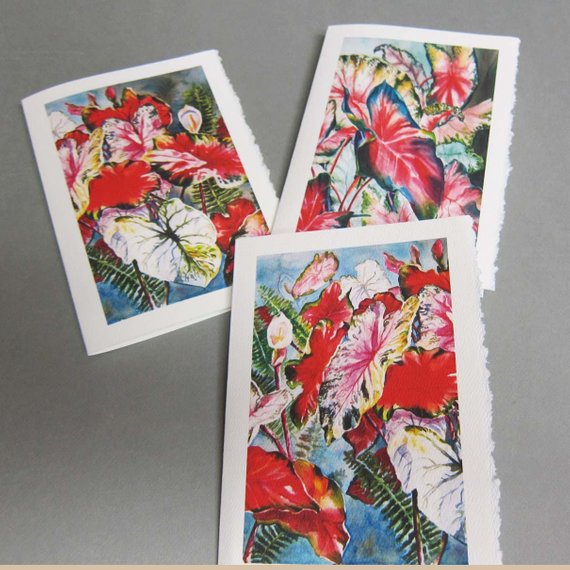 Red Caladiums 5 x 7 Blank Note Cards, Variety of 3, Handmade by Roxanne of waercolorsNmore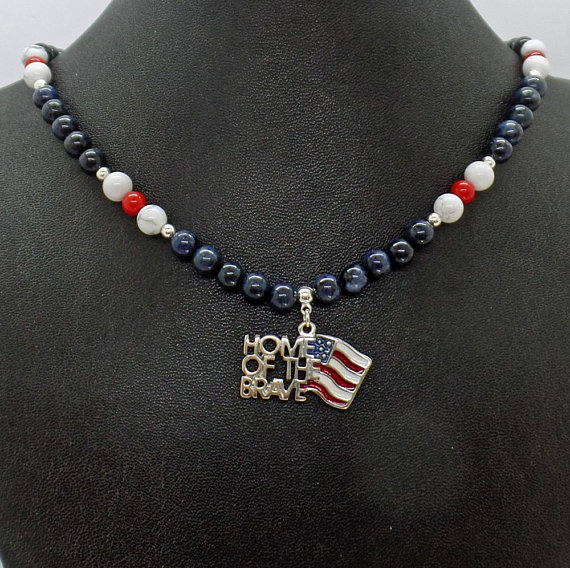 Home of the Brave US Flag Pendant Necklace with Blue Dumortierite, White Howlite and Red Coral Handmade by Suzanne and Tony of RivendellRockJewelry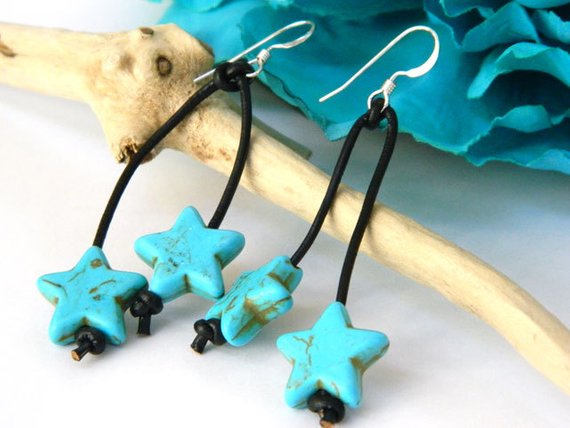 Star-shaped Blue Turquoise Magnesite Earrings Handmade by Sharon of BlondePeachJewelry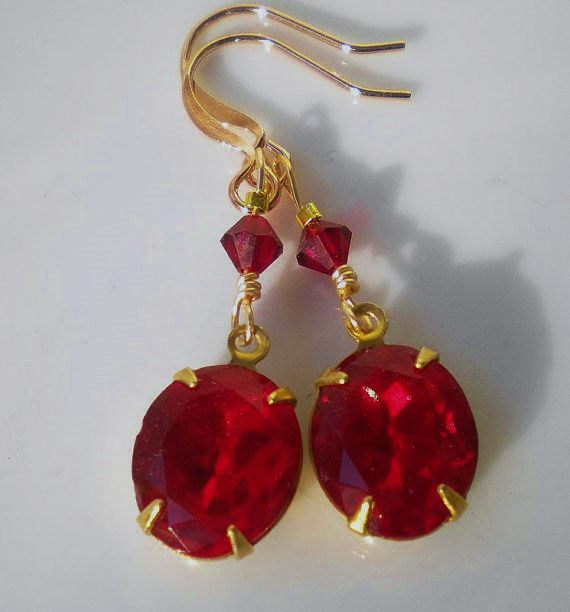 Vintage Ruby Red Swarovski Crystal Rhinestone Earrings Handmade by Pamela of MagdaleneJewels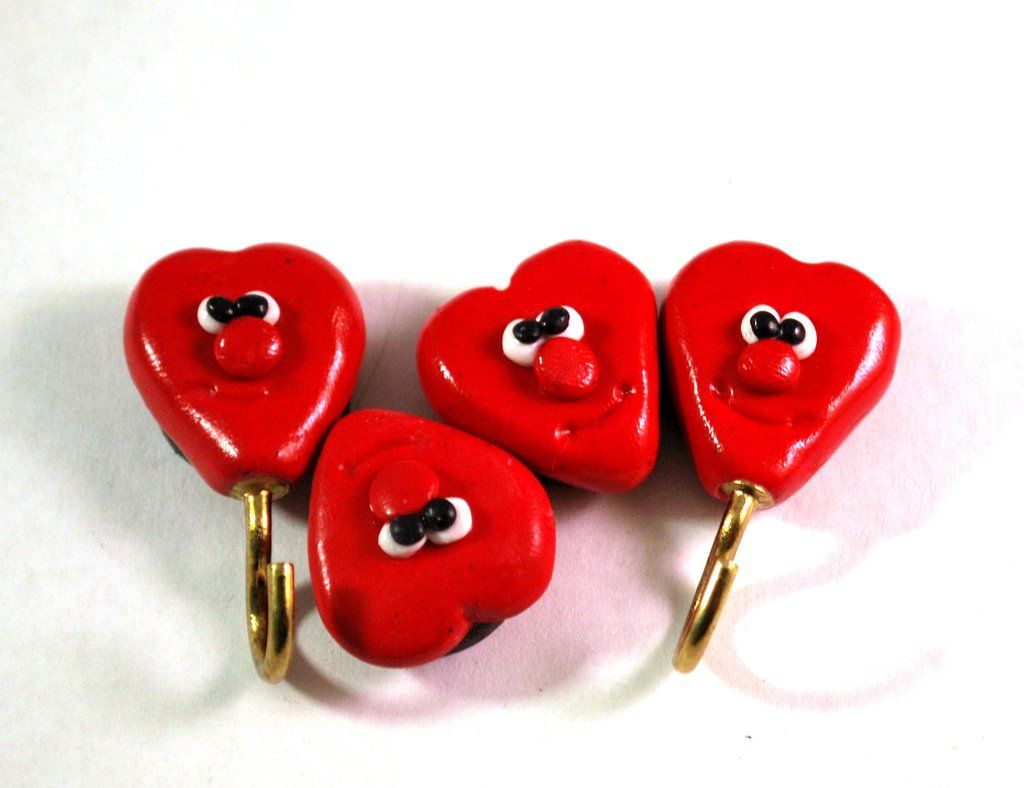 Red Heart Polymer Clay Kitchen / Refrigerator / Potholder Magnets, Set of 4, Handamde by Julie of Blue Morning Expressions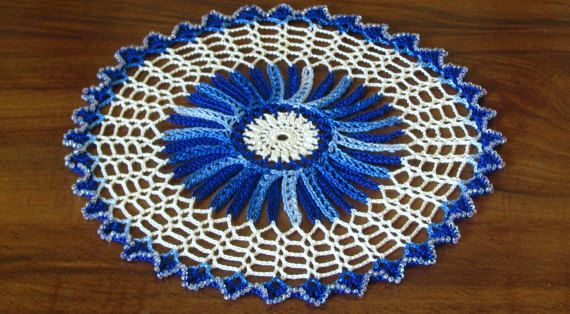 Blue and White Hand Crocheted Star-Burst Doily with Sparkling Crystal Beads Handmade by Ruth of RSSDesignsInFiber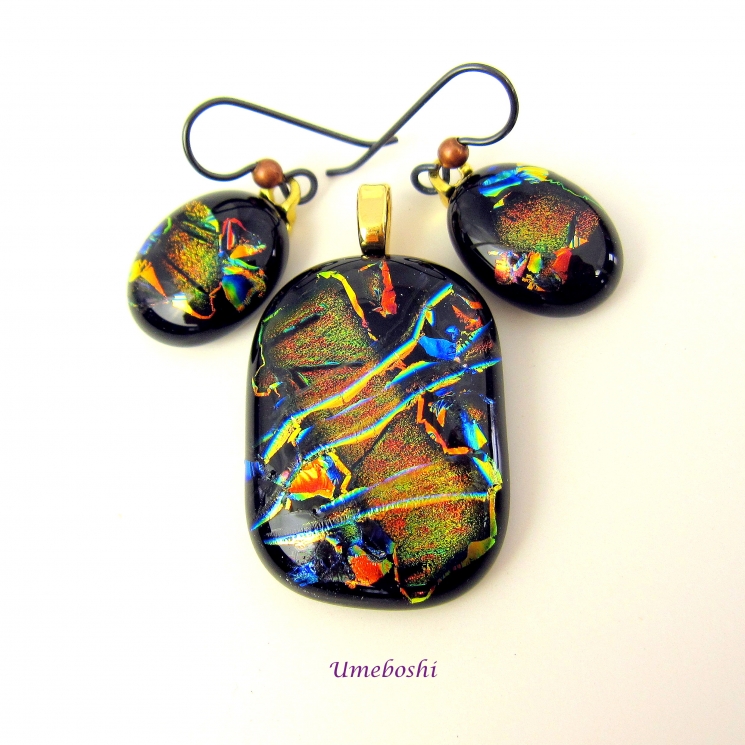 "Celebration" Dichroic Glass Pendant and Earrings Jewelry Set Handmade by Jo of Umeboshi Jewelry Designs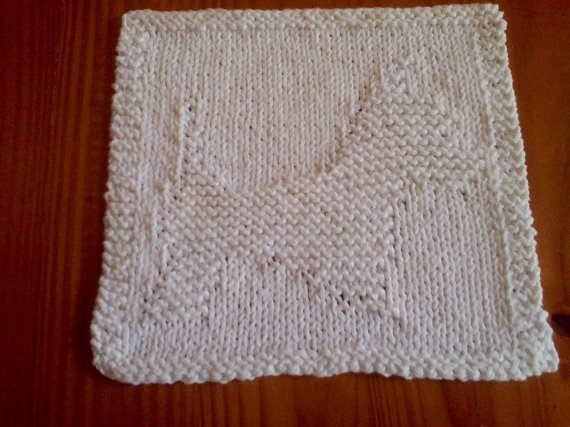 White Hand Knitted West Highland Terrier Cotton Picture Dish Cloth or Wash Cloth Handmade by Sharon of HollyknitterCreation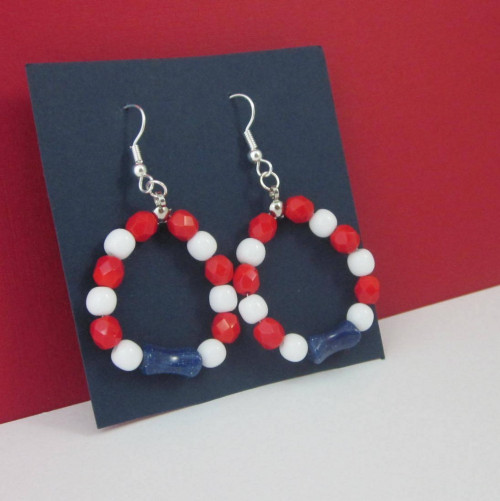 Red, White and Blue Patriotic 4th Of July Beaded Hoop Earrings Handmade by Connie of TheSingingBeader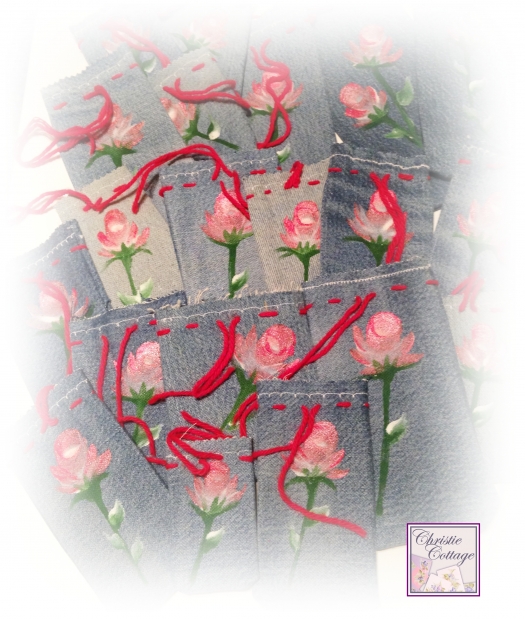 Hand Painted Upcycled Blue Denim Drawstring Jewelry Gift Bags, Set of 20, Handmade by Jacki of Christie Cottage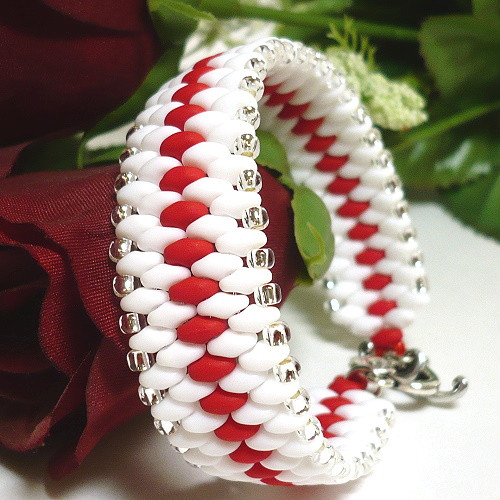 Red and White Superduo Snakeskin Beadwoven Cuff Bracelet Handmade by Kathy of KatsAllThat
Blue Lapis Lazuli Chunky Statement Necklace with Copper Handamde by Catherine of Shadow Dog Designs
I hope you enjoyed the short hostory of the 4th og July and each and every one of these unique handmade creations in red, white and / or blue - each sure to make a patriotic Independence Day statement! If you would like to make my day and the day of the talented artists featured, please leave a blog comment. And any promotion you can do will be greatly appreciated. Thanks!
My contact information:


» Tagged:
4th of July
,
Americana
,
art
,
artisan
,
baby
,
beadwoven
,
blue
,
bracelet
,
caladiums
,
coasters
,
collage
,
crocheted
,
dichroic
,
doily
,
earrings
,
gemstones
,
gift bags
,
handmade
,
Independence Day
,
jewelry
,
July 4th
,
lapis lazuli
,
magnets
,
necklace
,
note cards
,
Om
,
patriotism
,
pendant
,
polymer clay
,
prints
,
red
,
Shadow Dog Designs
,
ShadowDogDesigns
,
Sherpa
,
sock monkey
,
sunsuit
,
USA
,
vintage
,
wash cloth
,
white
» Share: