Shadow Dog Designs - New Handmade Jewelry
Posted June 15, 2017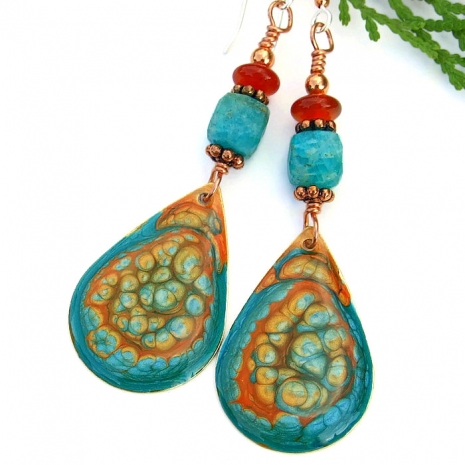 The past two weeks have been very busy . . . not so much with making new jewelry and listing new pieces . . . but with life itself. It seems I find myself coming and going at the same time. Thank heavens for yoga classes and the bits and pieces of meditation I can do. They definitely help center my life, to look at what life throws my way with empathy, caring and a sense of humor (or at least I hope!).
Featured in this new post are eight pieces of newly listed handmade jewelry, four pairs of earrings and four necklaces. Gemstones, Czech glass, Mykonos charms, crystals and artisan pieces were used to create these boho beauties. If something catches your eye, please make sure to either click on the photo or the link below the photo to be taken to the item for more information and photographs. I hope you enjoy the new jewelry.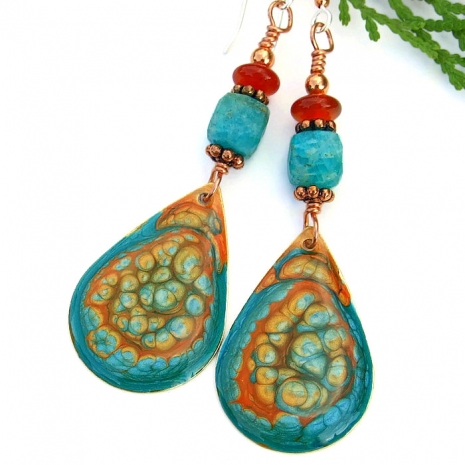 MYSTIQUE - Turquoise and Orange Teardrop Earrings, Amazonite Carnelian Handmade Boho Jewelry for Women - $35.00
CREME DE CACAO - Brown Zebra Jasper Pearls Chunky Necklace, Handmade Gemstone Copper Statement Jewelry for Women - $95.00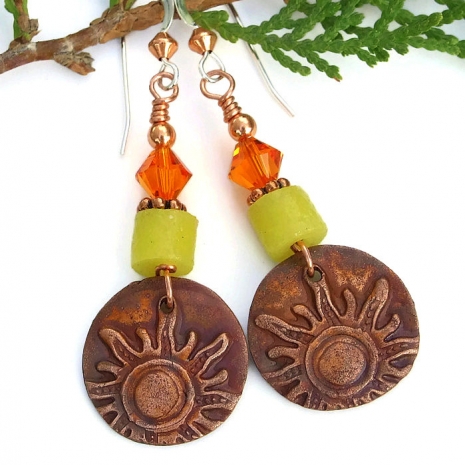 GOOD DAY SUNSHINE - Summer Sun Handmade Earrings, Copper Yellow Hyacinth Orange Jewelry for Women - $35.00
TRANQUILITY - Jasper and Pearls Stick Collar Necklace, Aqua Gold Gemstones Handmade Fashion Jewelry for Women - $65.00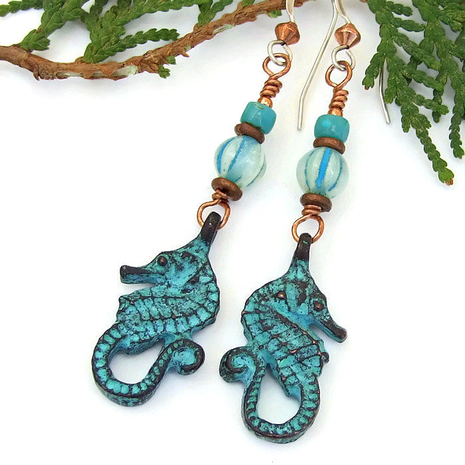 CABALLOS DEL MAR - Seahorse Ocean Earrings, Turquoise Mykonos Czech Glass Handmade Beach Jewelry for Women - $30.00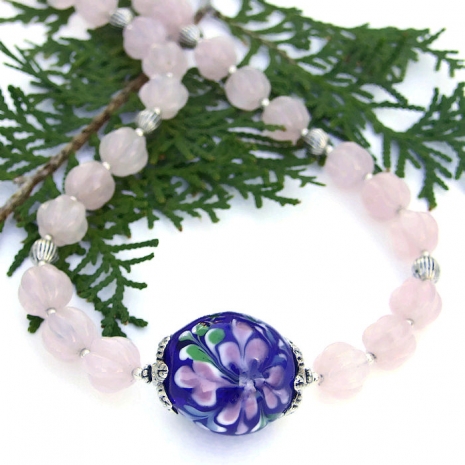 FLOWER EXPLOSION - Cobalt Blue and Pink Handmade Necklace, Lampwork Flower Focal Rose Quartz Jewelry for Women - $70.00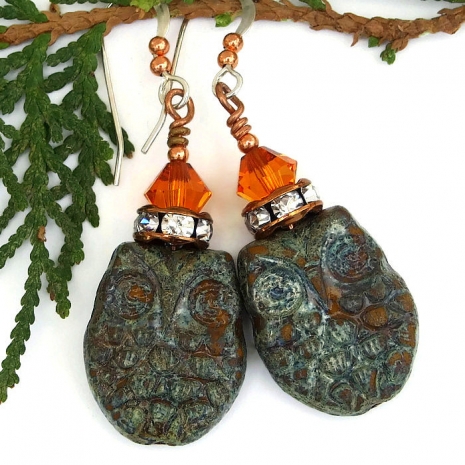 HOOT HOOT - Stylish Owl Earrings, Marigold Orange Lichen Green Glass and Crystals Handmade Jewelry for Women - $20.00
MY FRIEND - Dog Paw Print and St Francis Necklace, Pink Rhodonite Black Onyx Dog Rescue Jewelry for Women - $45.00
I hope you have enjoyed the new necklaces and earrings featured above. If you would like to make my day, please leave a comment. And any promotion you can do will be greatly appreciated. Thanks!
My contact information:
Indiemade shop: ShadowDogDesigns
Indiemade blog: ShadowDogDesigns' Blog
Artfire studio: ShadowDogDesigns
ArtFire Blog: ShadowDogDesigns' Blog
Google+: Catherine ShadowDog
Facebook: ShadowDogDesigns - Jewelry
Twitter: ShadowDogDesign
Pinterest: Shadow Dog Designs
Wanelo: ShadowDog
Rebelmouse: ShadowDogDesigns
Flickr: Shadow Dog Designs' Photostream
Beautifully Unique Handmade Jewelry
» Tagged:
artisan
,
Czech glass
,
dog rescue
,
dogs
,
earrings
,
gemstones
,
handmade
,
handmade earrings
,
handmade jewelry
,
handmade necklaces
,
jewelry
,
lampwork
,
Mykonos
,
necklaces
,
orange
,
owls
,
Shadow Dog Designs
,
ShadowDogDesigns
,
stick necklace
,
suns
,
turquoise
» Share: