Earrings and Necklaces, New Handmade Jewelry from Shadow Dog Designs
Posted December 29, 2016
Christmas has come and gone and a New Year is almost here. And then on to Valentine's Day with Mother's Day not far behind. Looking back on 2016, I find it has been a whirlwind year full of shows, jewelry making, photographing jewelry, listing and . . . sales. Yay! A year of double down hard work is paying off.
No rest for the weary, however. This blog post features six new pairs of earrings, one new necklace and three "oldies but goodies" that are still looking for a loving home. All of the earrings and necklaces featured here are handmade, one of a kind designs; a bit boho, a bit classic and all extremely in fashion. When purchased, YOU will be the only one with such a unique piece.
Please browse. If something catches your eye, please click the live link below the photograph to be taken to the listing for more pictures and a longer description. If you have further questions, please contact me using the "contact" tab.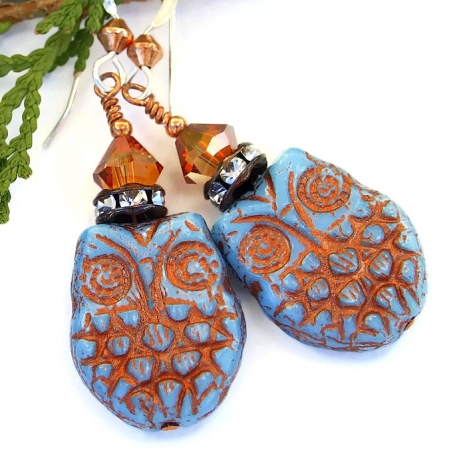 SKY BLUE HOOTIES - Sky Blue Owl Earrings, Chili Pepper Swarovski Crystals Stylish Handmade Dangle Jewelry - $20.00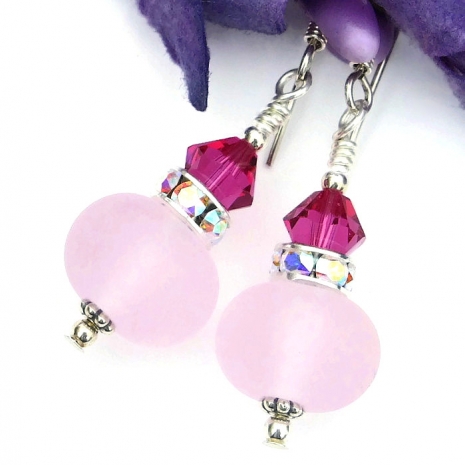 PRECIOUS IN PINK - Valentines Pink and Fuchsia Handmade Earrings, Frosted Lampwork Swarovski Crystal Jewelry - $25.00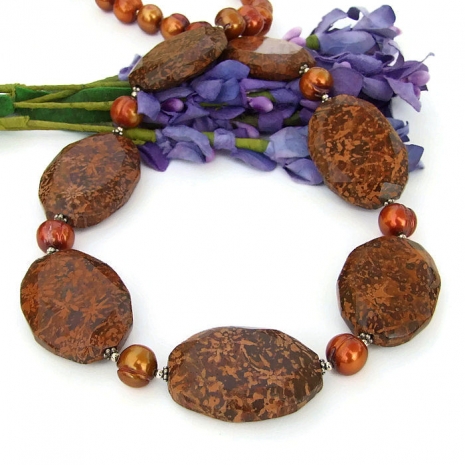 MOTHER NATURE'S FIREWORKS - Starburst Jasper and Pearls Handmade Necklace, Chunky Artisan Gemstone Stars Jewelry - $75.00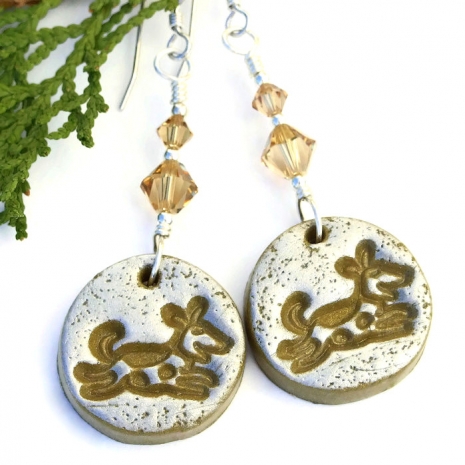 JOYFUL DOG - Dog Rescue Handmade Earrings, Polymer Clay Crystals Joyful Artisan Dangle Jewelry - $30.00
SHUMAK'OLO:WA - Dragonfly Earrings, Rustic Olive Green Picasso Swarovski Handmade Designer Jewelry - $30.00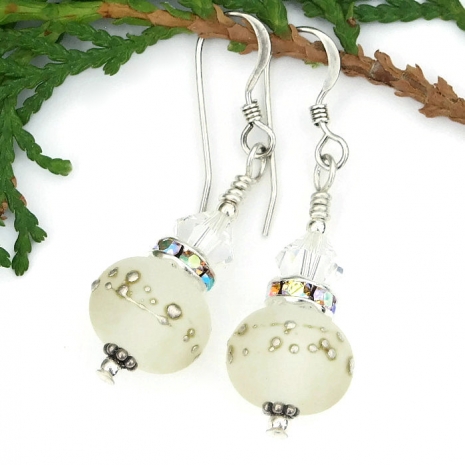 STAR BRIGHT - Frosted White Lampwork Wedding Bride Earrings, Sea Glass Swarovski Handmade Dangle Jewelry - $25.00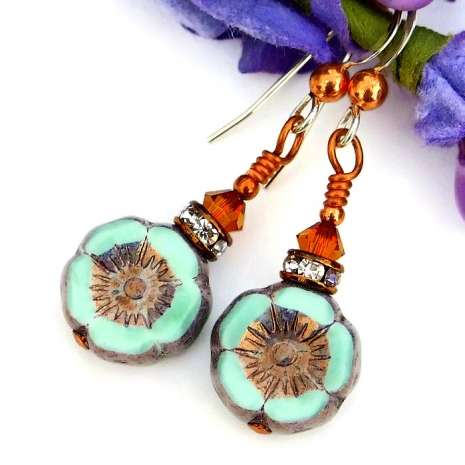 BEL FIORE - Mint Green Flower Earrings, Swarovski Crystals Handmade Spring Summer Dangle Earrings - $20.00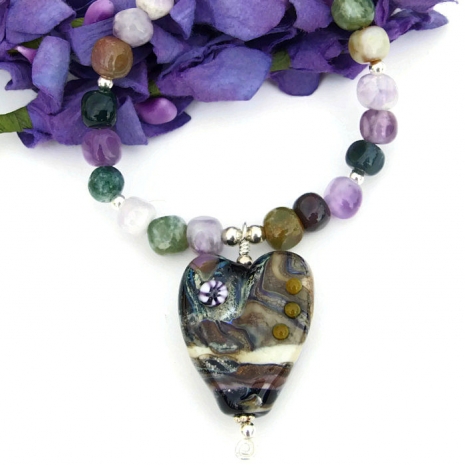 MI CORAZON - Valentines Lampwork Heart Necklace, Amethyst Aventurine Agate Handmade Gemstone Jewelry - $55.00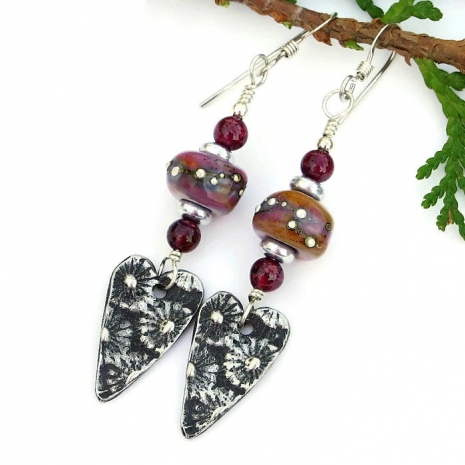 BELLISIMI FIORE - Daisy Flower Heart and Lampwork Valentines Earrings, Garnet Pewter Sterling Handmade Jewelry - $35.00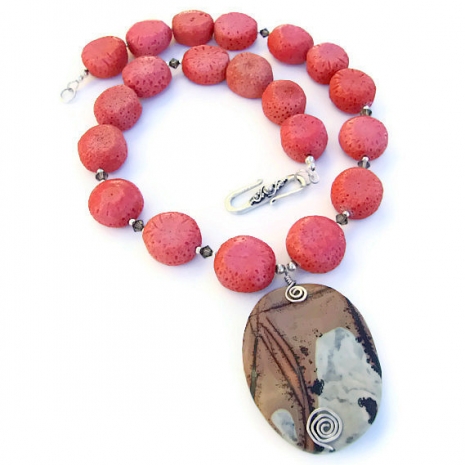 PERCHANCE TO DREAM - Paintbrush Jasper and Pink Sponge Coral Necklace, Swarovski Crystal Gemstone Handmade Jewelry - $75.00
I hope you enjoyed this selection of handmade one of a kind earrings and necklaces, any of which would make a lovely Valentine's Day gift, birthday present or a "just because" gift for a favorite woman . . . or for yourself! If you would like to make my day, please leave a comment. And any promotion you can do will be greatly appreciated. Thanks!
My contact information:
Indiemade shop: ShadowDogDesigns
Indiemade blog: ShadowDogDesigns' Blog
Artfire studio: ShadowDogDesigns
ArtFire Blog: ShadowDogDesigns' Blog
Google+: Catherine W
Facebook: ShadowDogDesigns - Jewelry
Twitter: ShadowDogDesign
Pinterest: Shadow Dog Designs
Wanelo: ShadowDog
Amazine: ShadowDogDesigns
Rebelmouse: ShadowDogDesigns
Flickr: Shadow Dog Designs' Photostream
Beautifully Unique Handmade Jewelry
» Tagged:
boho
,
classic
,
dog rescue
,
dogs
,
dragonflies
,
earrings
,
fashion
,
flowers
,
gemstones
,
handmade
,
hearts
,
jewelry
,
lampwork
,
necklaces
,
one of a kind
,
owls
,
Shadow Dog Designs
,
ShadowDogDesigns
,
Valentines Day
» Share: