Autumn Art Fest, Saturday, September 23, El Paso, Texas
Posted September 5, 2017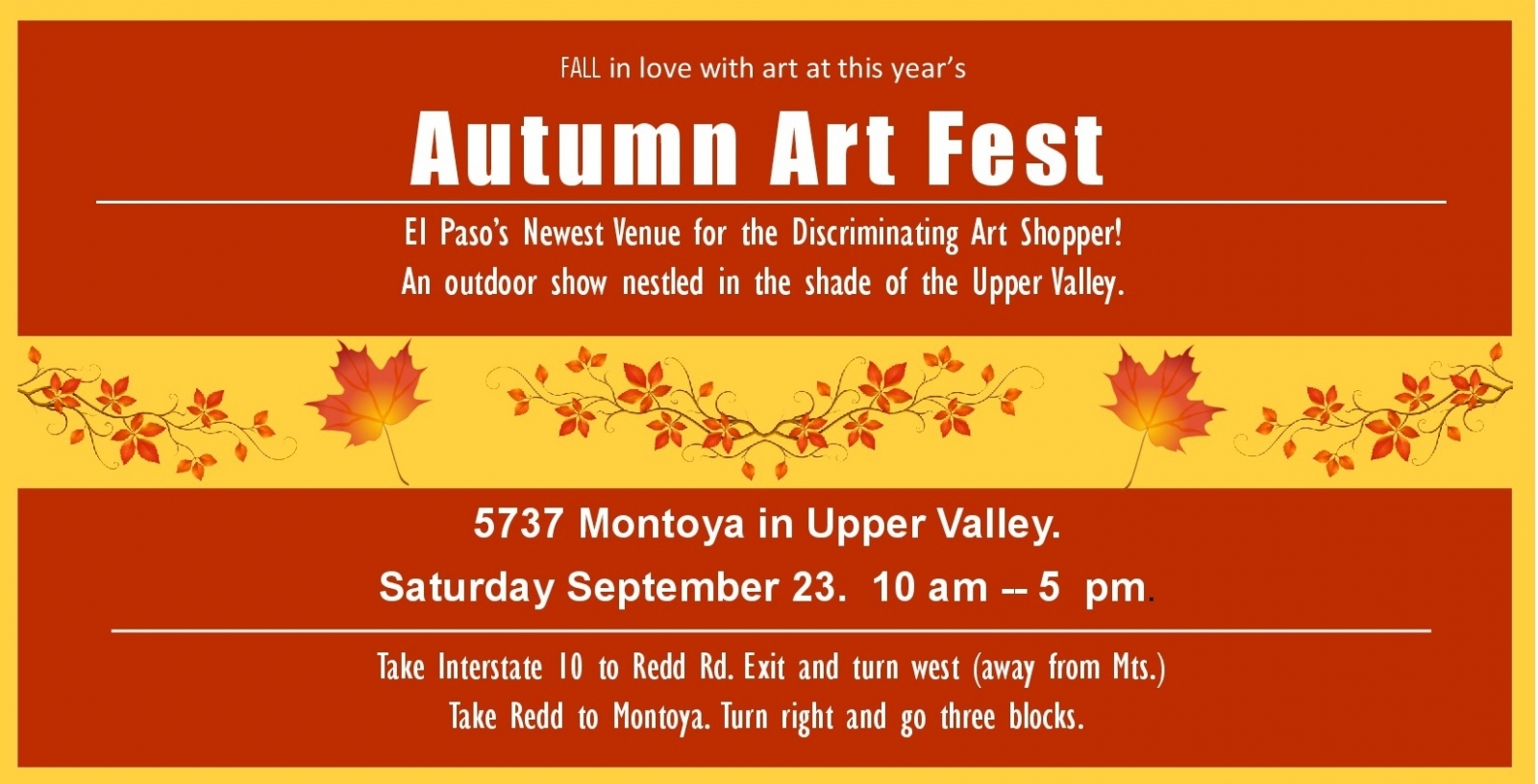 On Saturday, September 23, people who love great, home grown art festivals will make their way to the house of Rachel and Michael Davis to browse and (hopefully buy) a wide variety of artisan handmade items, amny of which are one of a kind pieces. The Autumn Art Fest will be held on a large, tree shaded lawn during the prettiest time of the year in the Texas / New Mexico borderlands area. To be able to take part in the festival was by invitation only and eighteen artists accepted. So you know the quality of the handmade pieces for sale is extraordinary.
Date: September 23
Time: 10:00 am - 5:00 pm
Admission: Free
Address: 5737 Montoya (in the Upper Valley)

For more information and directions to get to the Autumn Art Fest, check out the three posters below. Hope to see you there!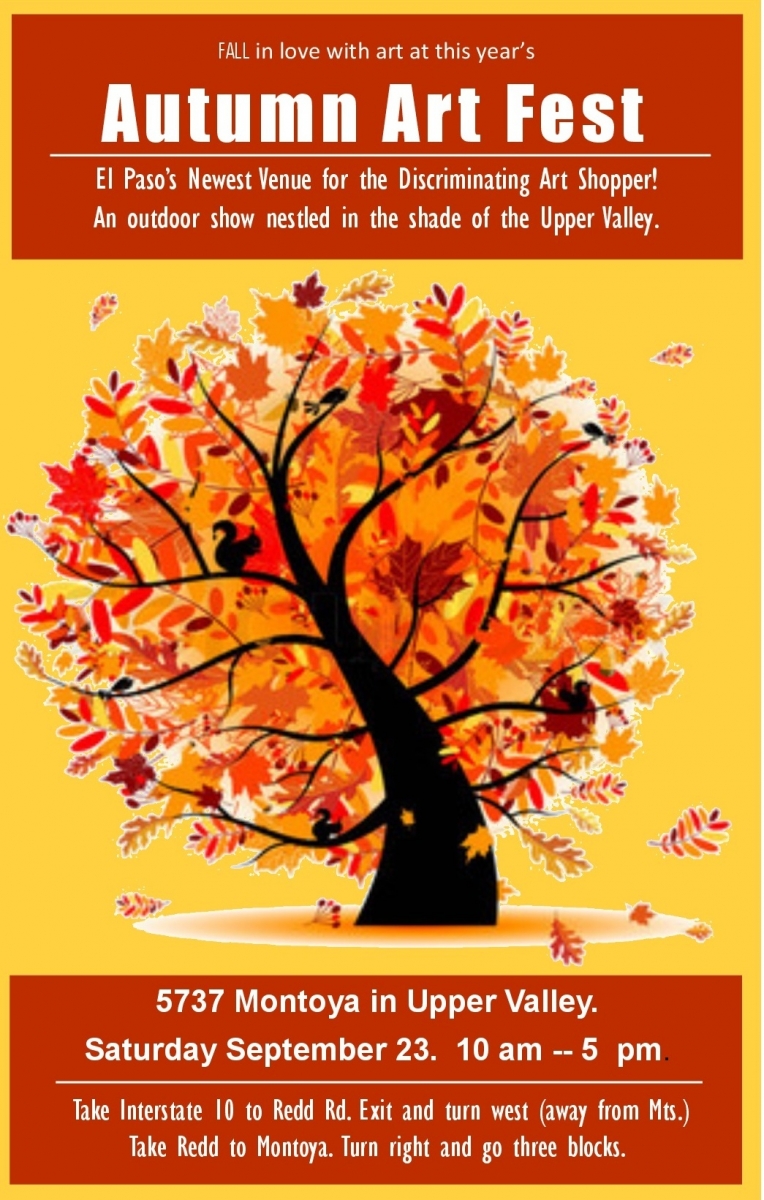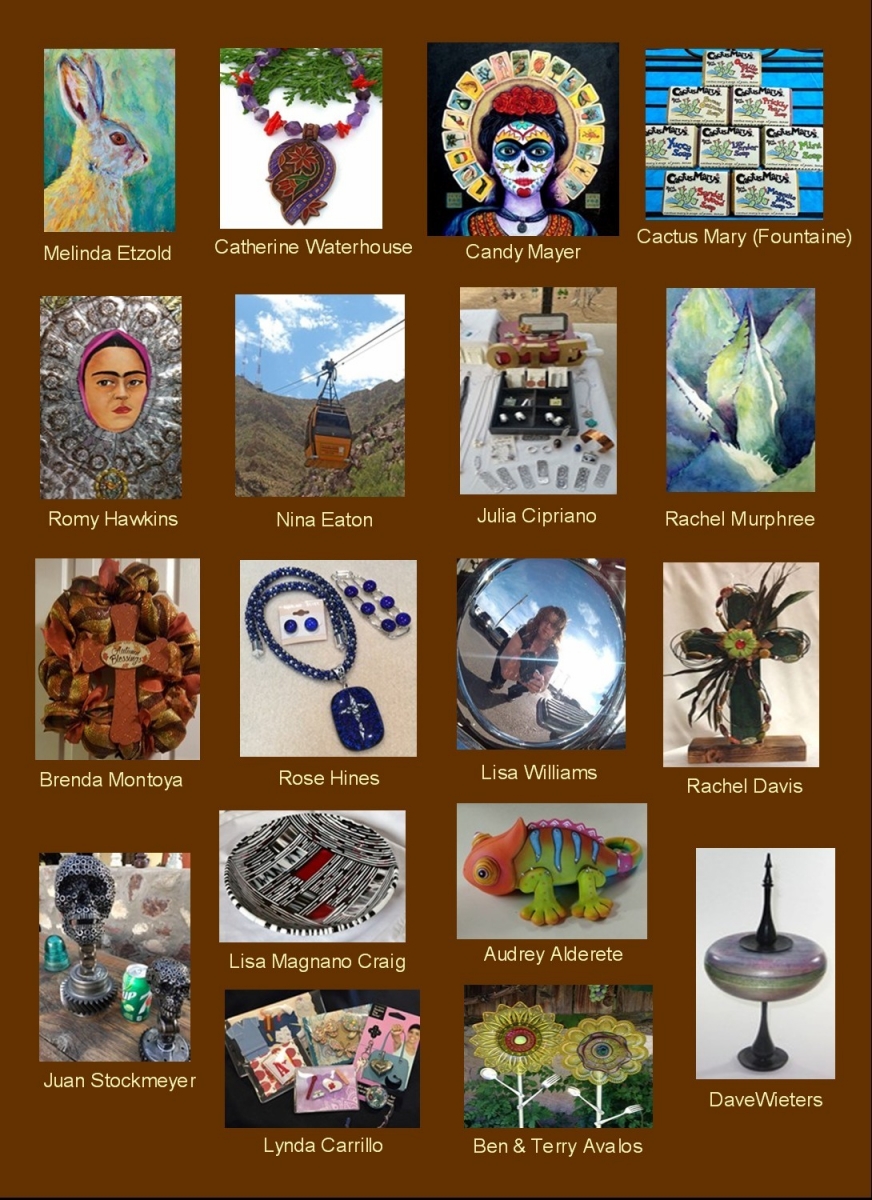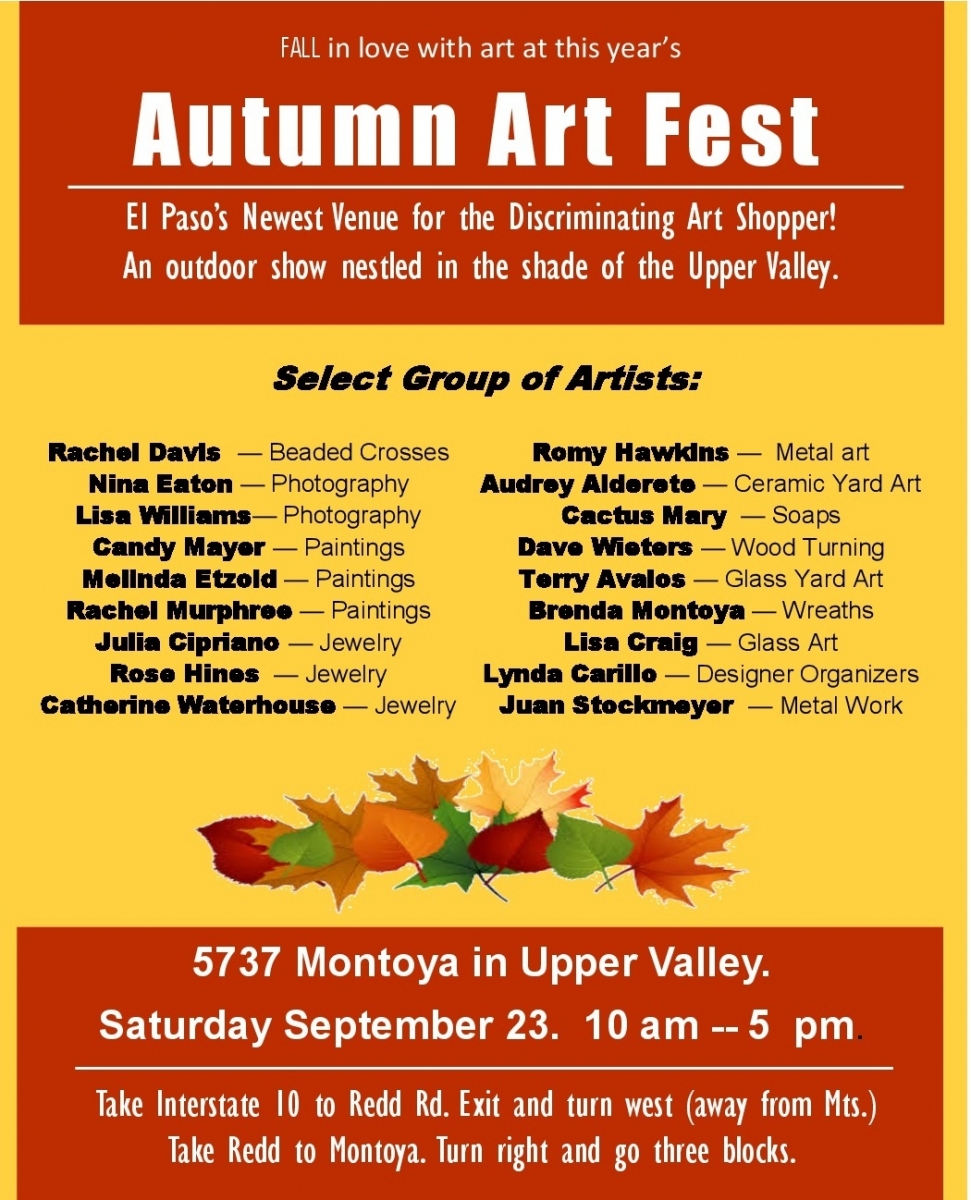 Again, hope to see you there!
My contact information:
Indiemade shop: ShadowDogDesigns
Indiemade blog: ShadowDogDesigns' Blog
Artfire studio: ShadowDogDesigns
ArtFire Blog: ShadowDogDesigns' Blog
Google+: Catherine ShadowDog
Facebook: ShadowDogDesigns - Jewelry
Twitter: ShadowDogDesign
Pinterest: Shadow Dog Designs
Wanelo: ShadowDog
Rebelmouse: ShadowDogDesigns
Flickr: Shadow Dog Designs' Photostream
Beautifully Unique Handmade Jewelry
» Tagged:
art
,
art fest
,
art festival
,
art glass
,
artisan
,
autumn art fest
,
crosses
,
handmade
,
jewelry
,
painting
,
photography
,
plated petals
,
pottery
,
Shadow Dog Designs
,
ShadowDogDesigns
,
soap
» Share: