New Handmade Items from the Cross Partners in Promotion Group
Posted August 13, 2016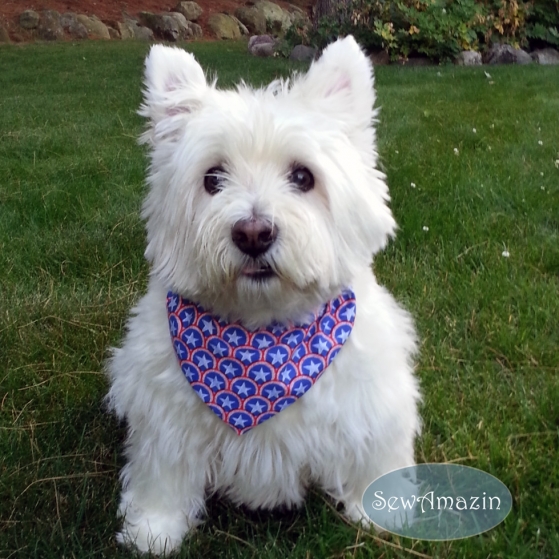 The very talented members of the Cross Partners in Promotion group share new handmade items for all the world to see. There is always a wide range of handmade beauties to be found: from all styles of jewelry to hand knitted and crocheted items; from dog bandanas to polymer clay thumbtacks and fun party stickers, plus more. You never know what will be shared next. And you can always find something for even the pickiest gift receiver!
Here are the newest handmade pieces posted within the last 10 days or so. If something piques your interest, please click the live link under the photograph for more information and pictures. Enjoy!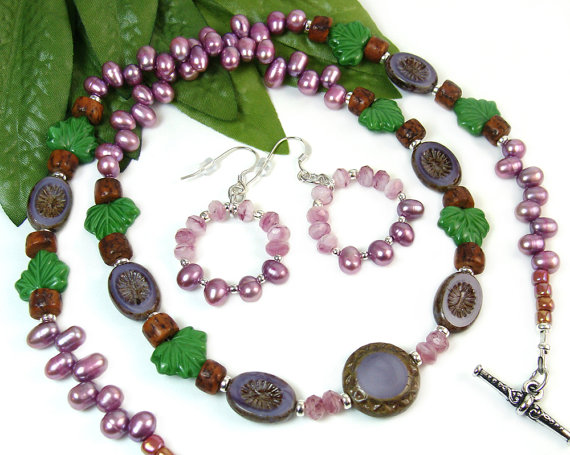 Beaded Boho Wrap Bracelet / Necklace with Matching Freshwater Pearl Hoop Earrings Handmade by Mary and Gonzo of PrettyGonzo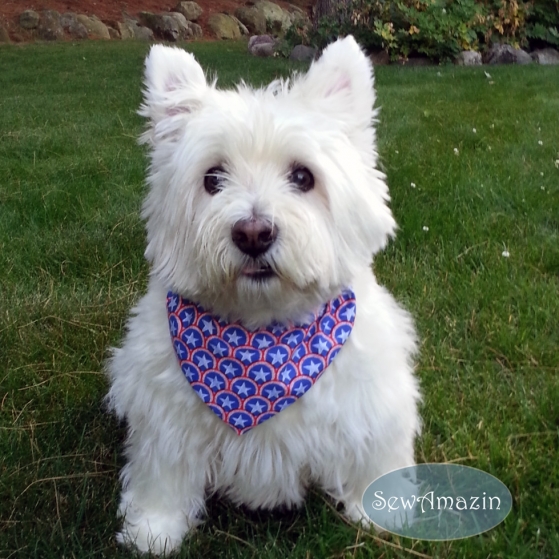 All Star Superhero Dog Bandana Handmade by Donna of SewAmazin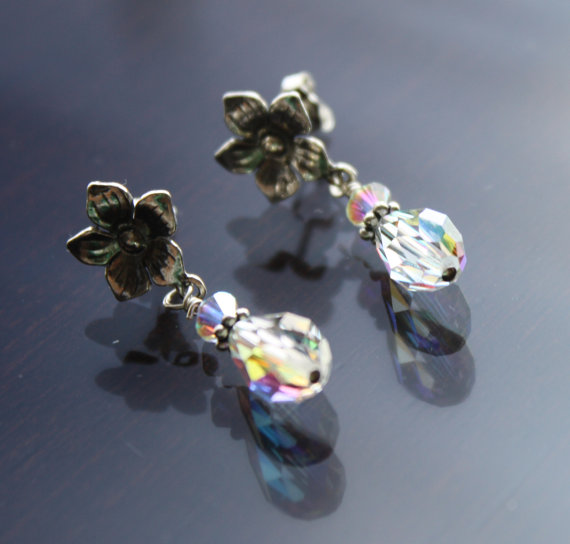 Swarovski Drop Earrings, Crystal Briolettes, Sterling Silver Flower Posts Handmade by Roxanne of STBridal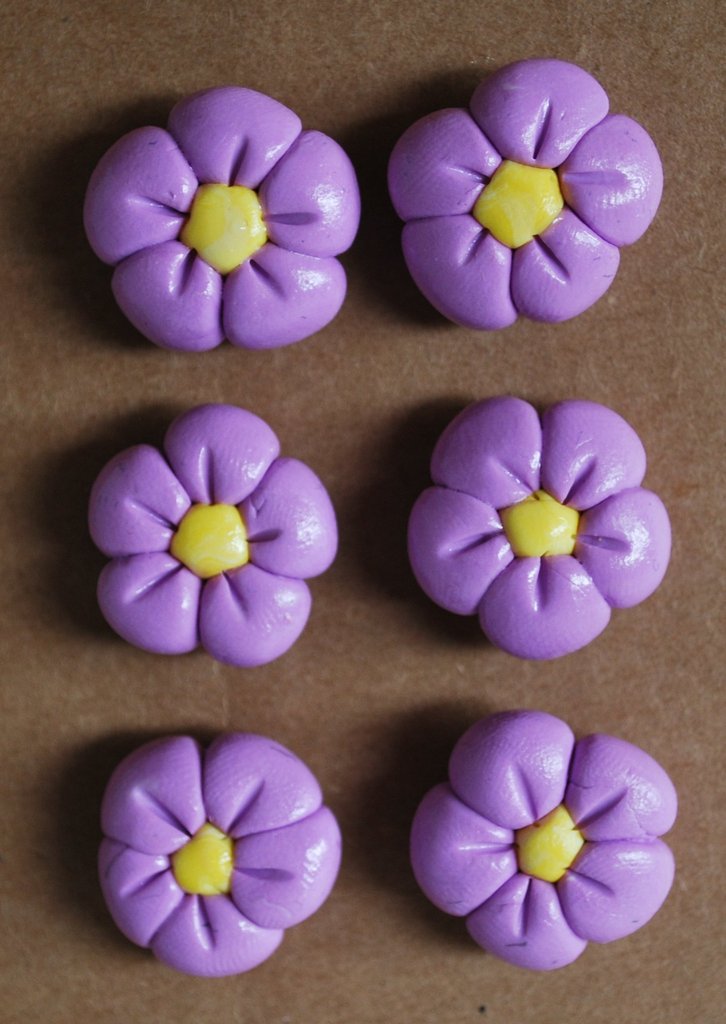 Purple Daisy Giant Pushpins / Thumbtacks for Bulletin Board Cork Boards Handmade by Julie and Blu of Blue Morning Expressions
White Bracelet with Tree of Life Charm and Other Charms Handmade by Linda of lindab142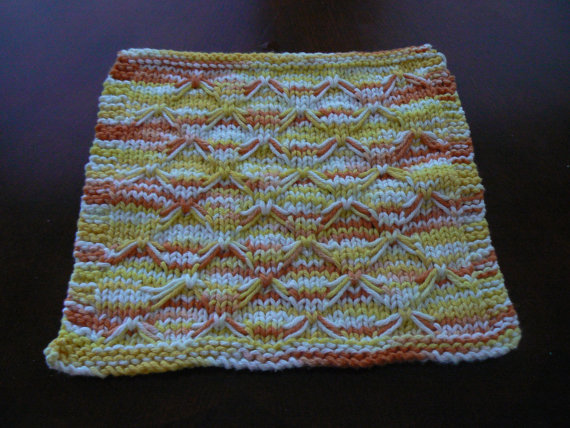 Variegated Orange, White and Yellow Cotton Hand Knitted Butterfly Stitch Dish Cloth or Wash Cloth Handmade by Sharon of HollynitterCreation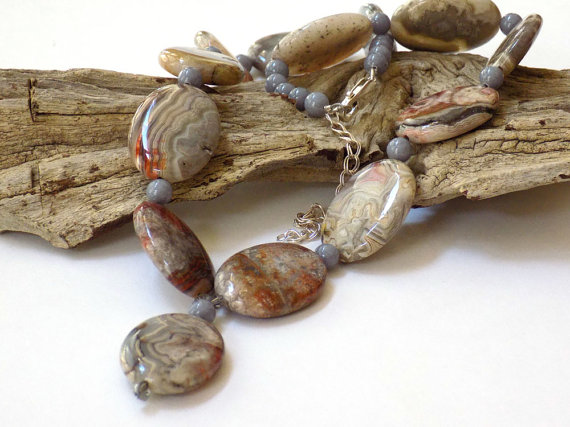 Gray Laguna Lace Agate Necklace with Ceramic Beads Handamde by Sharon of BlondePeachJewelry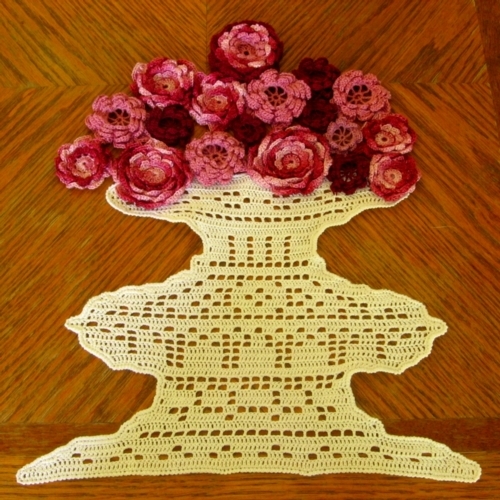 Vase of Roses Irish Crochet Flower Art Decor Handmade by Ruth of RSSDesignsInFiber
Peach Czech Nautilus Crystal Ocean Sterling Silver Summer Earrings Handmade by Kathy of KatsAllThat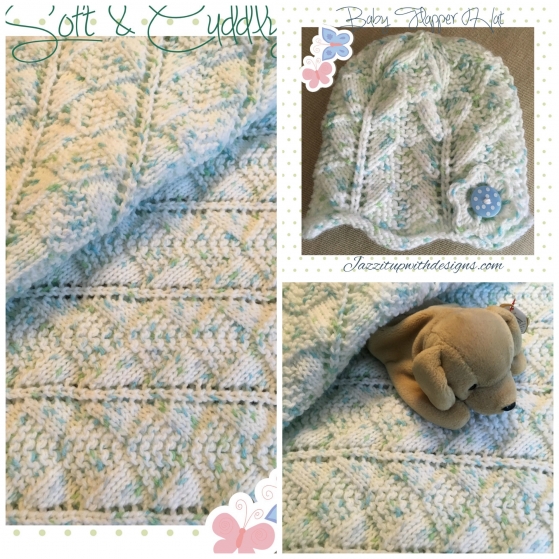 Baby Receiving Blanket, Boy or Girl Blue Green Specks with Matching Flapper Hat Handmade by Nancy of Nancy's Knots Lace and More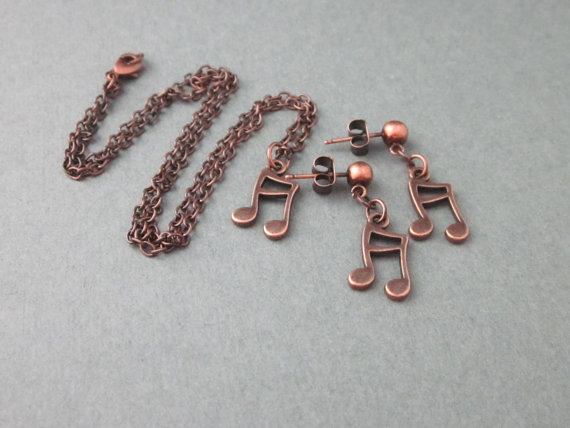 Copper Music Note Necklace and Earrings Jewelry Set Handmade by Connie of Thesingingbeader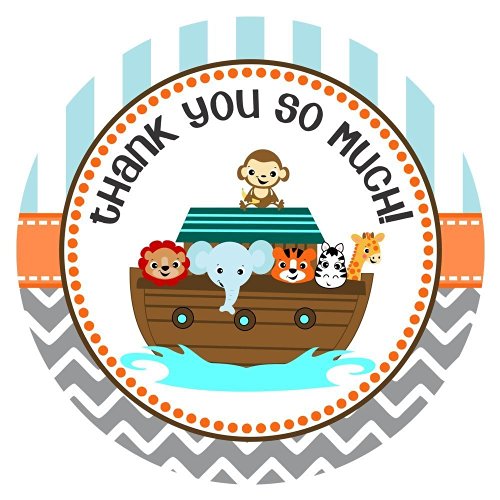 Noah's Ark Stickers - Thank You Favor Labels - Set of 30 - Handmade by Nat of adorebynat
Brown Agate Teardrop Necklace with Mother of Pearl and Copper Gemstone Jewelry Handmade by Catherine of Shadow Dog Designs
I hope you enjoyed these handmade selections from a very talented group of artisans! If you would like to make my day and the day of the artists featured, please leave a comment. And any promotion you can do will be greatly appreciated. Thanks!
My contact information:
Indiemade shop: ShadowDogDesigns
Indiemade blog: ShadowDogDesigns' Blog
Artfire studio: ShadowDogDesigns
ArtFire Blog: ShadowDogDesigns' Blog
Google+: Catherine W
Facebook: ShadowDogDesigns - Jewelry
Twitter: ShadowDogDesign
Pinterest: Shadow Dog Designs
Wanelo: ShadowDog
Amazine: ShadowDogDesigns
Rebelmouse: ShadowDogDesigns
Flickr: Shadow Dog Designs' Photostream
Beautifully Unique Handmade Jewelry
» Tagged:
artisan
,
baby blanket
,
bandana
,
bracelets
,
crochet
,
crystals
,
daisy
,
dog
,
earrings
,
gemstones
,
handmade
,
Indiemade
,
jewelry
,
knitting
,
necklaces
,
Shadow Dog Designs
,
ShadowDogDesigns
,
stickers
,
thumbtacks
,
wash cloth
» Share: