Please Enjoy
*** FREE SHIPPING ***
(First Class Mail - U.S. Only)
Mother's Day Countdown - Handmade and Vintage Gifts, Week 9
Posted May 3, 2016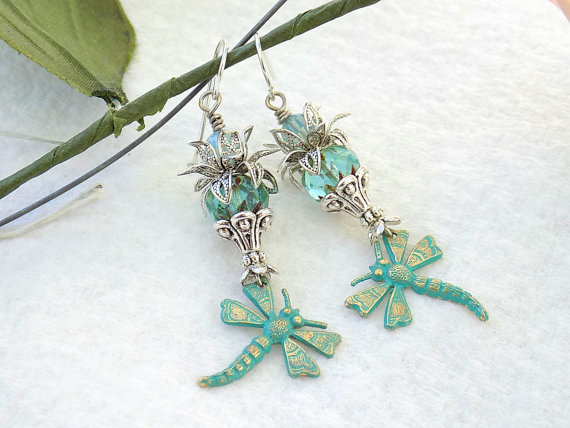 It is with a somewhat heavy heart that I have to say that the Mother's Day Countdown 2016 has come to a close. The weekend of week 9 has come and gone and Mother's Day is this Sunday, May 8. If you haven't done your shopping, there is still a bit of time, especially if you use expedited shipping or Mom is willing to wait for her perfect gift. A fabulous place to shop is at Julie and Blu's Mother's Day Countdown collection of handmade and vintage items any Mother will love to receive and cherish for years to come. This week, 57 wondrous items were shared. The items included: jewelry of many different styles, vintage postcards, business card holders, party items, crochet, sewing, polymer clay art, lampwork and more - so many different items and techniques. Shop now!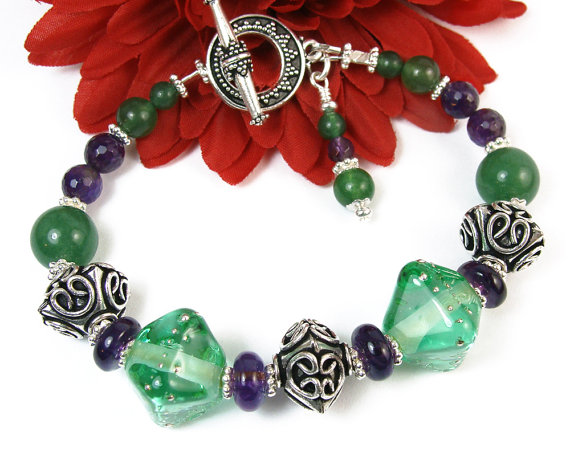 Green Lampwork, Amethyst and Green Aventurine Bracelet Handmade by Mary of PrettyGonzo
I'm sure all of the participants wish Julie and Blue of Blue Morning Expressions and polymerclaybeads MANY, MANY thanks for hosting such a successful Countdown. And I'm sure everyone will agree that the Countdown was great fun with so many wonderfully creative items that are perfect for even the hardest-to-please Mom!
Here are this week's selections: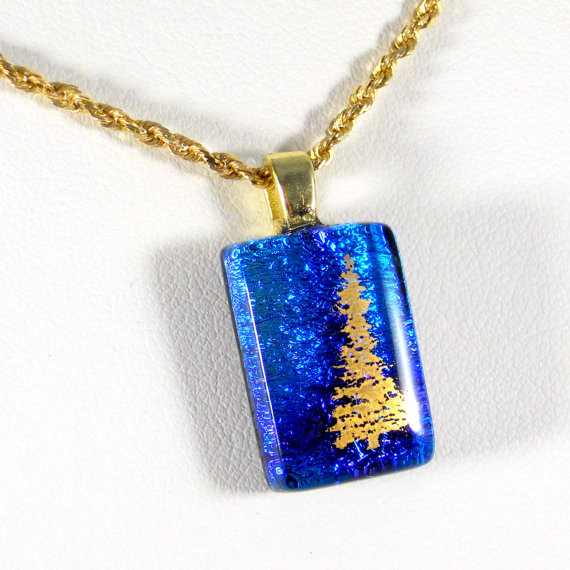 Gold Tree on Blue / Green Dichroic Glass Pendant Necklace Handmade by Kelly of ResetarGlassArt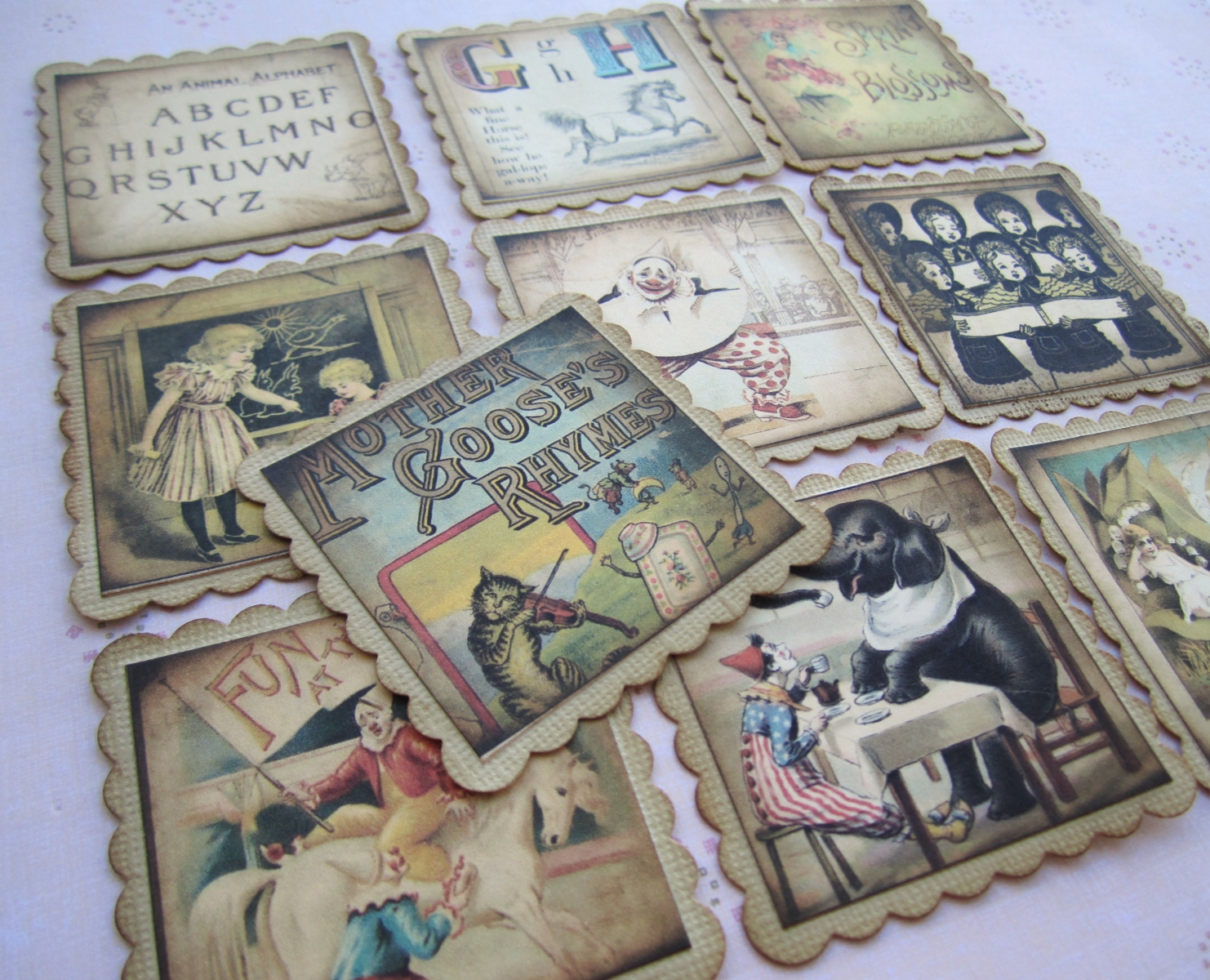 Vintage Inspired Children Storybook Favor Gift Tags Handmade by Nat of adorebynat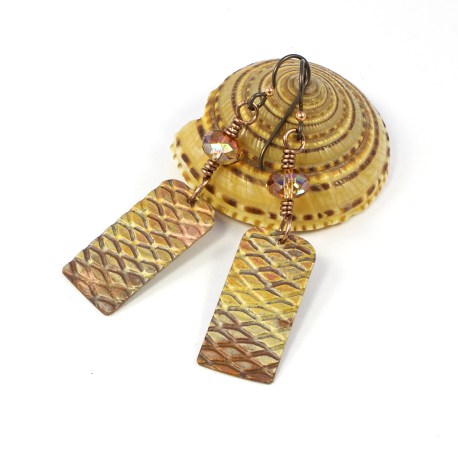 Flame Patina Copper Earrings Handmade by Barbara of SolanaKaiDesigns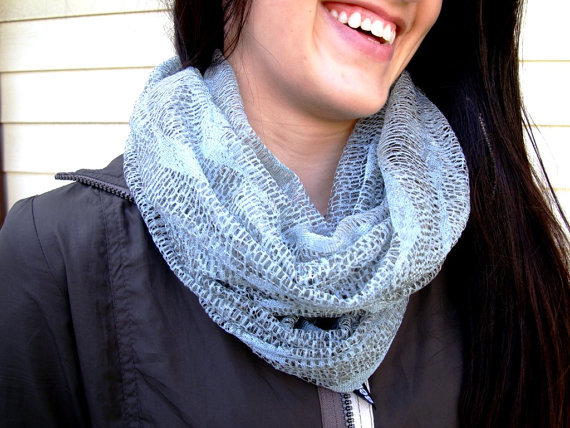 Sea Green Ocean Waves Pattern Infinity Scarf Handmade by Anne of ennadoolf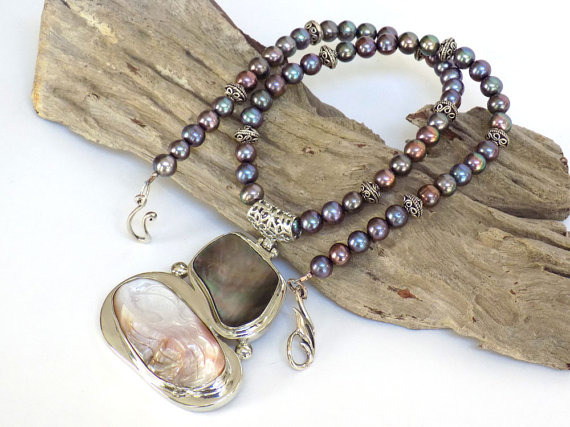 Black Lip Shell and Mother of Pearl Pendant Necklace with Pearls Handmade by Sharon of BlondePeachJewelry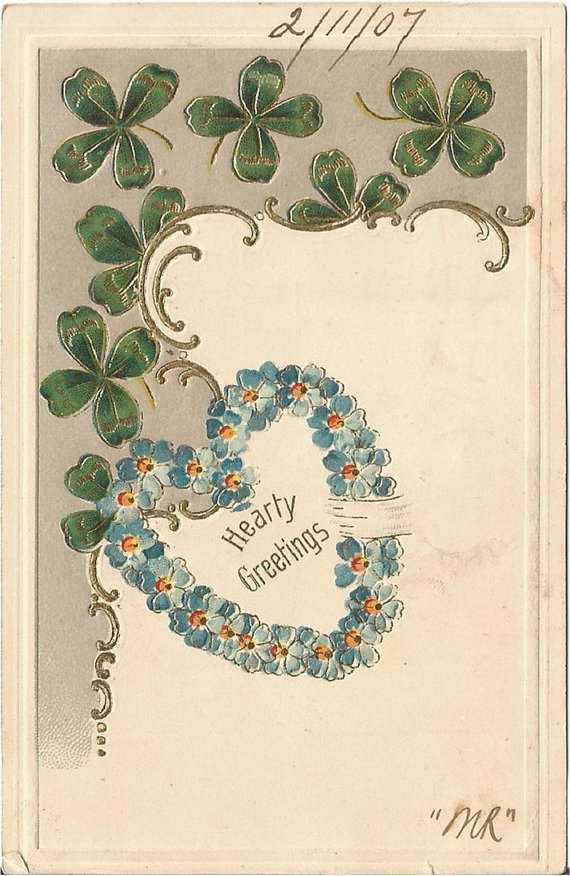 The Language of Flowers Blue Forget Me Nots Heart-shaped Wreath & Green Shamrocks Vintage Postcard by Colleen of postcardsintheattic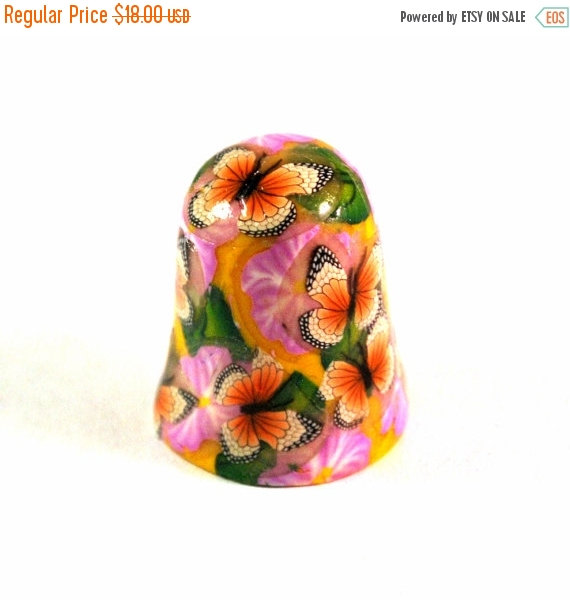 Butterflies and Flowers Polymer Clay over Ceramic Collectible Thimble Handmade by Julie of polymerclaybeads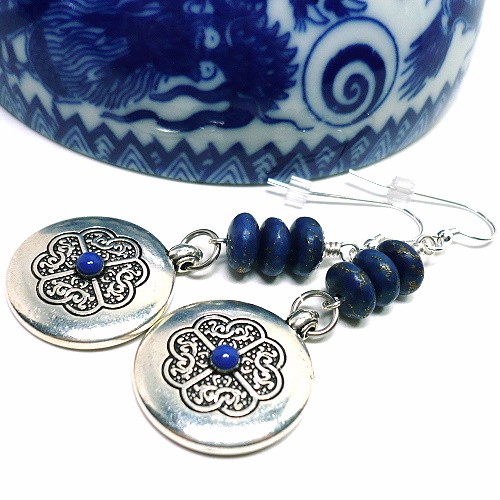 Sterling Silver Tibetan Symbol and Lapis Lazuli Dangle Earrings Handmade by Kathy of KatsAllThat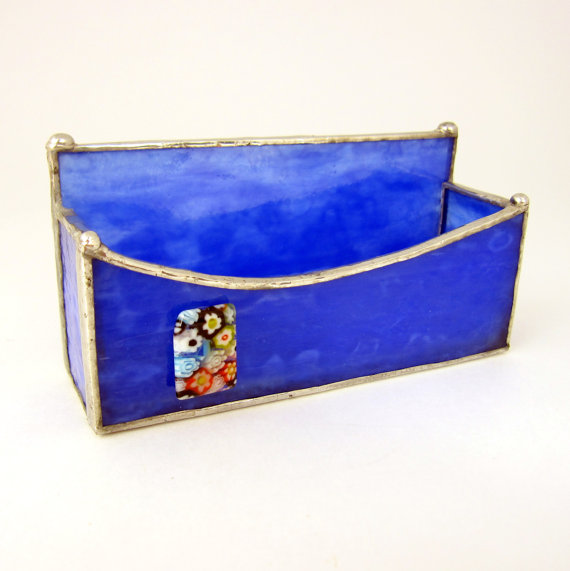 Blue Stipple Stained Glass Business Card Holder with Flower Garden Bead Handmade by Jo of 2GlassThumbs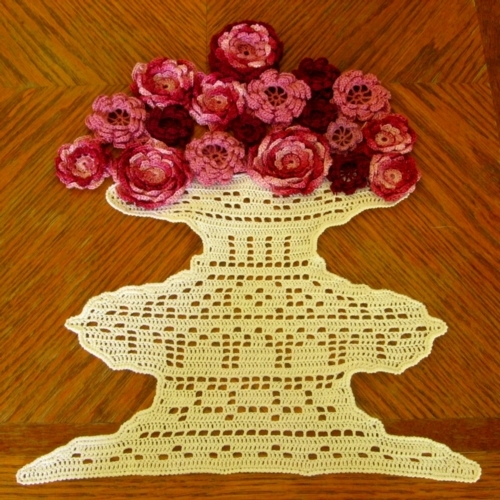 Irish Crochet Vases of Roses Fiber Art Handmade by Ruth of RSSDesignsInFiber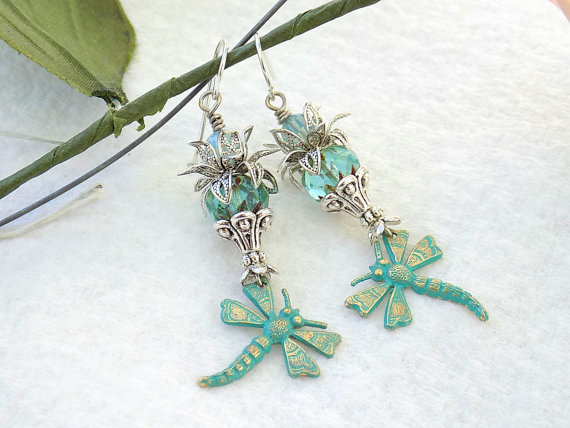 Victorian-inspired Verdigris Dragonfly Earrings Handmade by Linda of TreasuresofJewels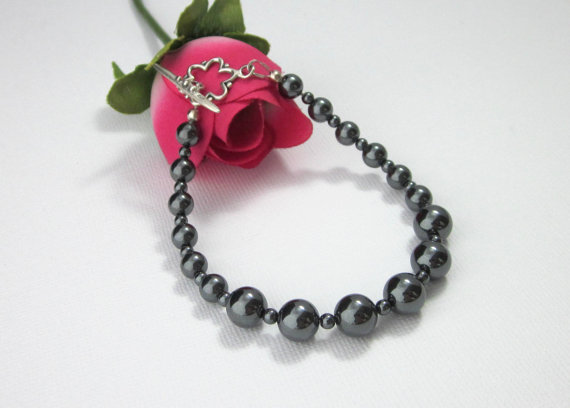 Graduated Hematite Gemstone Beaded Bracelet Handmade by Connie of TheSingingBeader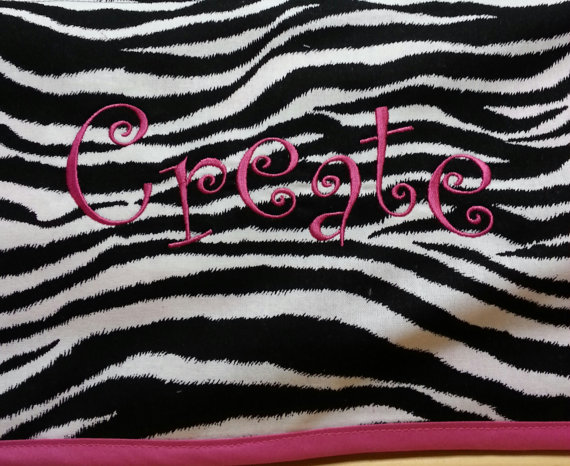 Zebra Striped Embroidered Cover Fits Silhouette Cameo Handmade by Mary of SimpleEmbroiderySew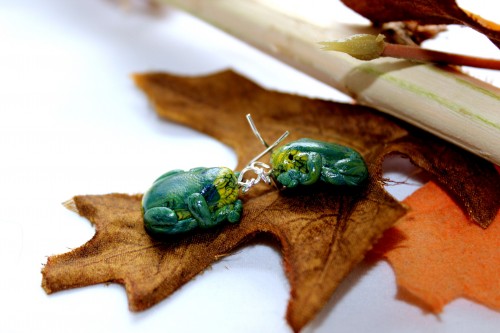 Hand Crafted Polymer Clay Frog Earrings Handmade by Nancy of Wyverndesigns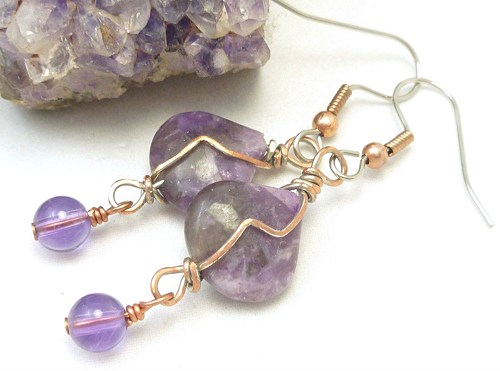 Copper Wire Wrapped Charoite and Amethyst Long Dangle Earrings Handmade by Diane of dianesdangles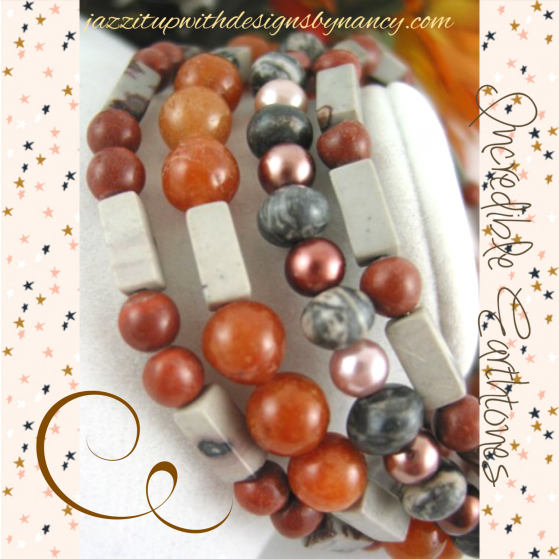 Red Agate, Tree Agate, Brown Aventurine and Dolomite Beaded Bangle Bracelet Handmade by Nancy of Jazz it Up with Designs by Nancy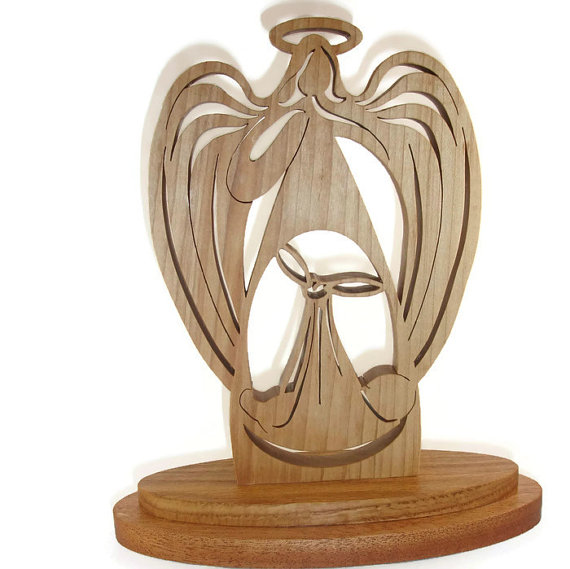 Baby's Guardian Angel Wooden Nursery Decor Handmade by KevsKrafts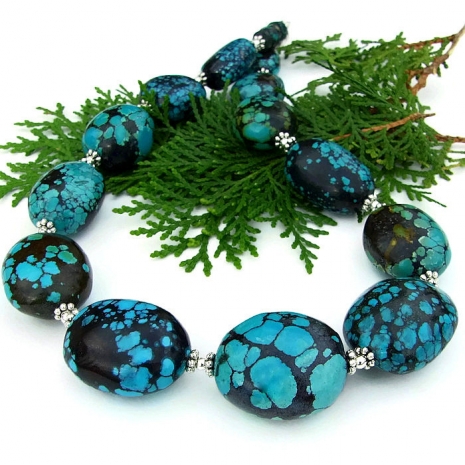 Genuine Chunky Turquoise Statement Necklace Handmade by Catherine of Shadow Dog Designs
This is but a small sampling of all the creations shared in the collection. To see all the items shared in this week's collection, be sure to click here: Mother's Day Countdown 2016. Hopefully one (or more!) of the handmade and vintage items will make its way to your Mum on this Mother's Day.
Thank you to Julie and Blu of Blue Morning Expressions for all their hard work in putting this together the Countdown and for providing a place where we could promote each other and ourselves! THANK YOU!!!
---
For even more handmade and vintage Mother's Day gift ideas, check out all the previous Countdown posts:
Countdown to Mother's Day, Week 8
Countdown to Mother's Day, Week 7
Countdown to Mother's Day, Week 6
Countdown to Mother's Day, Week 5
Countdown to Mother's Day, Week 4
Countdown to Mother's Day, Week 3
Countdown to Mother's Day, Week 2
Countdown to Mother's Day, Week 1
---
» Tagged:
Blue Morning Expressions
,
BlueMorningExpressions
,
gift ideas
,
gifts
,
handmade
,
Indiemade
,
Mother's Day
,
Mothers Day
,
MothersDay
,
Shadow Dog Designs
,
ShadowDogDesigns
,
vintage
» Share: