*** FREE SHIPPING ***
(First Class Mail - U.S. Only)
Vintage Batik Bone Necklace, Chunky Black White Handmade Jewelry Gift
Item Description
Big and bold and beautiful, the one of a kind SERENGETI SONG necklace is quite the chunky statement piece with ethnic-inspired flair! The unique handmade necklace features vintage black and white African batik bone beads, black onyx and sterling silver. Seventeen vintage (50+ years) batik bone beads make up the main body of the necklace. A fun, 12-sided polygon shape, the bone beads were Individually had formed and decorated by artisans in Ghana; each bead is similar in design, color and shape but not exactly the same. The center of the beads are filled with black wood where the bead hole was drilled through. Mainly black and white, the there is some brown shading here and there. Since these are old vintage beads, there is some wear which adds even more tribal-inspired beauty. +++ Please see the description below to learn more about how batik bone beads are made.
Capping each side of the bone beads are shiny black onyx discs. To add sinuous drape and eye catching glow to the necklace, sterling silver beads separate the black onyx. The back of the necklace is finished with two groupings of five onyx discs separated by sterling beads. A textured sterling silver hook clasp set finishes the necklace securely. Carefully designed and handmade by Catherine of Shadow Dog Designs, the SERENGETI SONG necklace was created for the woman who adores wearing bold, ethnic-inspired jewelry.
---
Black and white batik bone beads: app. 20 mm x 15 mm (0.79" x 0.59"); some a bit larger, some a bit smaller

Black onyx discs: app. 6 mm x 4 mm

Clasp: textured sterling silver hook clasp set

Length: app. 19.25" / 48.9 cm
*** For a better understanding of the relative size of the batik bone beads used to create the one of a kind SERENGETI SONG necklace, please be sure to check out photo # 3 for a size comparison with a quarter.
+++ Just what are batik bone beads? The polygon-shaped batik bone beads used in SERENGETI SONG are so lovely - even more so when you understand the process of making them. Most bone beads are made in Ghana and Kenya, and, to a lesser degree, in Cameroon. "Batik" is traditionally a method of dyeing fabric where a clear wax design is applied to the material. When the fabric is then dyed, the wax repels most of the dye. This same technique is applied to bleached cow or buffalo bone, usually using hot beeswax because of its extreme resistance to dye. After a pattern is painted with the hot beeswax, it is allowed to dry. Once dry, the bone is then dipped in a dye, most made from natural sources: leaves, tree bark and/or sap. The bone beads are left in the dye bath a varying length of time, depending on how dark the bones need to be. Once the desired shade is achieved, the bead is dried, the wax is carefully scraped off and the bead is carefully polished. Each bead is done this way, a very laborious process from beginning to end! But this process makes each and every bead unique.
---
Traditionally, bone is said to bring good fortune, strength and wisdom. Black Onyx is believed to be a powerful protective stone and is used as a defense against negative thinking; it is said to bring balance to mind and body. Silver is a metal of love and healing; it is a mirror to the soul, helping us to see ourselves as others see us.
---
The SERENGETI SONG artisan necklace was carefully designed and handmade in a dog friendly, smoke free studio. The necklace will come with two informational drop tags: one with the piece's name; the other lists the materials used in the necklace and the language of the stones and metals. It will be carefully packed in an organza jewelry bag, perfect for gift giving to a loved one . . . or to yourself!
***Please be aware that not all computer monitors show colors exactly the same. The colors of the components used to create each piece of jewelry are extremely close to the actual color on my monitor. They may appear lighter or darker on yours.
http://bit.ly/SerengetiSong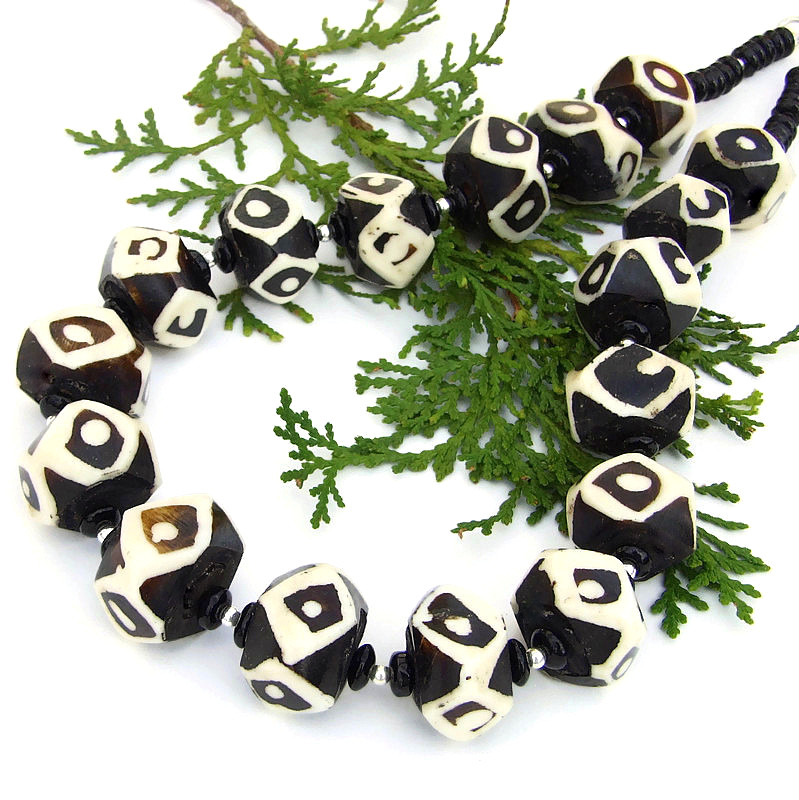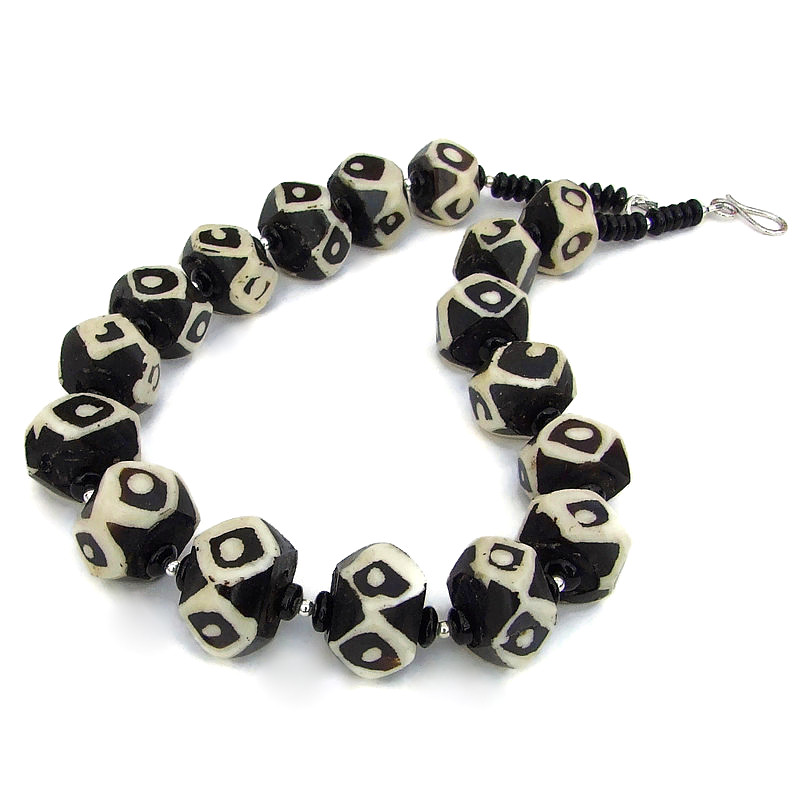 » Share: