Peacock Feather Necklace, Dichroic Glass Pendant Black Onyx Handmade Fashion Jewelry
Item Description
Mesmerizing and elegant, the KALEIDOSCOPE fashion necklace is a definite attention-getter. The one of a kind necklace features a colorful, artisan made dichroic glass pendant, faceted black onyx and sterling silver. The rectangular shaped dichroic glass pendant was created with three layers of glass: two layers of black base, the top layer a bit smaller than the bottom, and the swirling dichroic glass on top. The dichroic glass has a surrealistic peacock feather design. But it is the vibrant, shifting colors that captures the eye - just like real peacock feathers. Looking straight on you see purple, fuchsia pink, yellow, turquoise and orange. But look at the pendant from different angles and the colors change; the purple becomes fuchsia. Just imagine wearing this beauty as the people "oooh" and "aaah" over the colors. Believe me, the pendant is more stunning in real life, a real kaleidoscope of colors.
To perfectly complement the pendant, two types of black onyx gemstones were used. Faceted black onyx tubes capture the light and send back a tremendous amount of sparkle. Separating each tube are faceted black onyx rondelles. They might be small but they sparkle amazingly, as well. Each rondelles is framed by sterling silver beads. A hammered sterling silver hook clasp set finishes the back of the necklace. Carefully designed and handmade for the woman who adores wearing stylish artisan jewelry, the KALEIDOSCOPE necklace was carefully designed and handmade by Catherine of Shadow Dog Designs.
---
Dichroic glass pendant: app. 60 mm x 30 mm x 5 mm

Faceted black onyx tubes: app. 16 mm x 8 mm

Faceted black onyx rondelles: app.4 mm x 3 mm

Metal: sterling silver

Clasp: hammered sterling silver hook clasp set

Length: app. 19" / 48.3 cm

Pendant drop: app. 2.5" / 6.4 cm including sterling bail
---
For a better understanding of the relative size of the dichroic pendant and black onyx used to create the KALEIDOSCOPE handmade necklace, please be sure to check out photo #5 for a size comparison with a quarter.
***"What is dichroic glass"? Dichroic glass (pronounced dye-crow-ick) is a type of glass that has amazing multi-colored, reflective properties, especially when viewed at different angles. Extreme color shifts can often be seen. NASA originally developed dichroic glass for use in satellite mirrors and it was also used on re-entry tiles of the Space Shuttles. Sheets of glass have a special coating applied to it that involves vaporizing various metal oxides into a fine dust with an electro-gun. The oxide dust settles on and coats hot glass inside an airless vacuum chamber. Needless to say, because of of the complex, expensive procedure, only a handful of companies produce dichroic glass for artists to use for their designs.
---
Even though man made, glass is said to carry the energies of transformation, rebirth and communication. Black Onyx is believed to be a powerful protective stone and is used as a defense against negative thinking; it is said to bring balance to mind and body and helps the wearer approach a task with greater self confidence. Silver is a metal of love and healing; it is a mirror to the soul, helping us to see ourselves as others see us.
---
The KALEIDOSCOPE handmade artisan necklace was carefully designed and handmade in a dog friendly, smoke free studio. The necklace will come with two informational drop tags: one with the piece's name; the other lists the materials used in the necklace and the language of the stones and metals. It will be carefully packed in an organza jewelry bag, perfect for gift giving to a loved one . . . or to yourself!
***Please be aware that not all computer monitors show colors exactly the same. The colors of the components used to create each piece of jewelry are extremely close to the actual color on my monitor. They may appear lighter or darker on yours.
Beautifully Unique Handmade Jewelry
CR30 - 01-22-17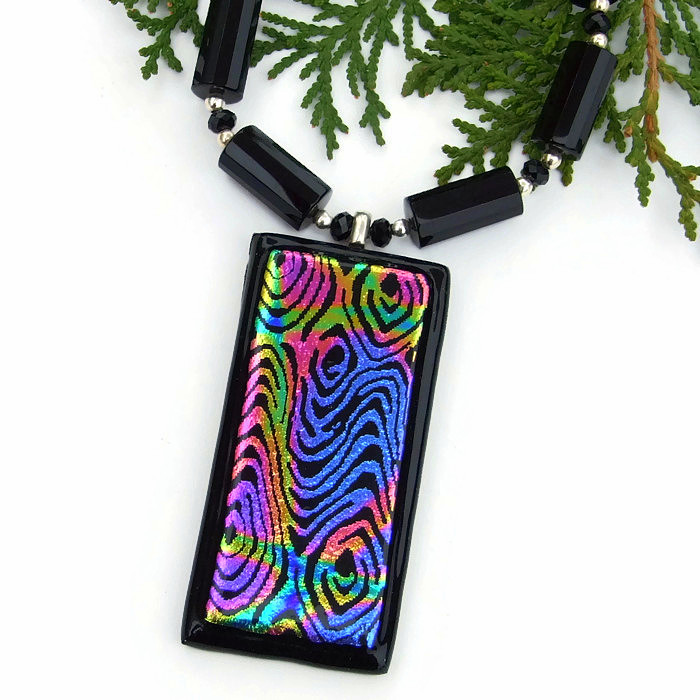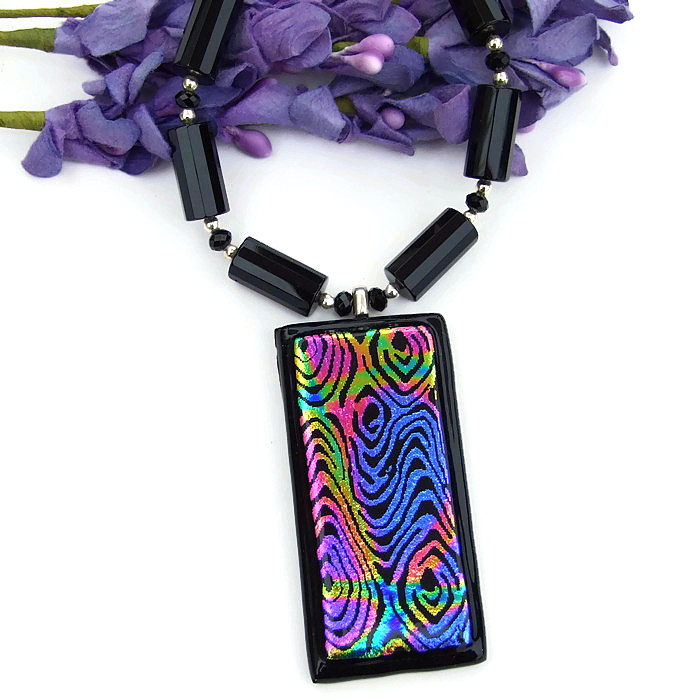 » Share: