CHRISTMAS IN JULY
+++ FREE SHIPPING +++
(U.S. Only)
Wonderful Handmade Wednesday on Indiemade - Weddings - May 13 , 2015
Posted May 13, 2015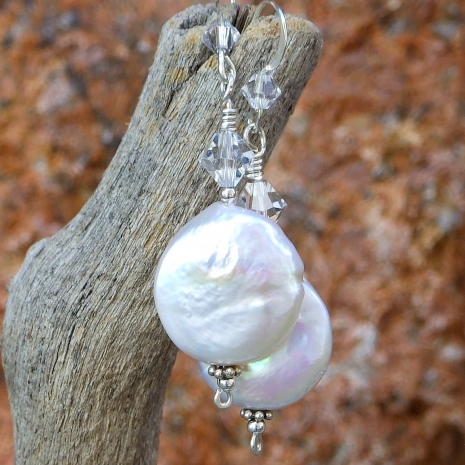 "Something old, something new, something borrowed, something blue" is a very common phase that many brides take to heart. And if you're British, the rhyme ends with "and a silver sixpence in her shoe". Little tokens of love and luck, they are usually given to the bride to wear on her wedding day by the bride's mother, sister, other relatives and friends. Even though there are many interpretations of what each means, the following seem to be the most common: something old represents continuity from one generation to the next; something new offers optimism for the future; something borrowed wards off the evil eye of barreness (which traditionally should be the undergarment of a relative who has been blessed with children!); and, something blue stands for purity, love and fidelity. A sixpence in the shoe is a wish for good fortune and prosperity.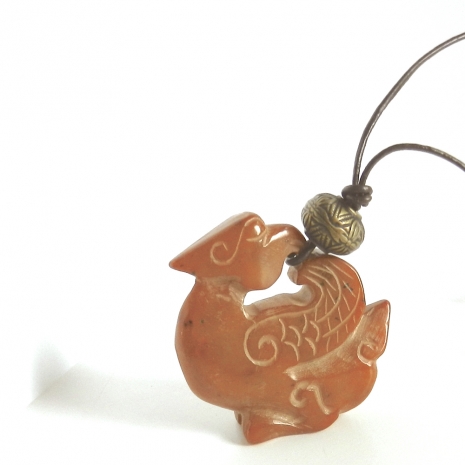 For something old, the phoenix pendant by Anna of Anna's Faire would be a unique addition to any wedding dress. Representative of many things, the phoenix also signifies the female (yin) power and was associated with the Chinese empress.
Since the goddess Juno was the protector of women in all aspects of life, especially in marriage and childbearing, a wedding in June was considered extremely lucky. August, July, May and September are the next favorite months.
The idea of June weddings also comes from the Celtic calendar. On the Cross-Quarter Day of

Beltane

, or May Day (May 1), young couples would pair off to court for three months, to be wed on the next Cross-Quarter Day (

Lammas

Day, August 1). Many couples became very impatient at the "long" courtship so the waiting period was shortened to mid-June.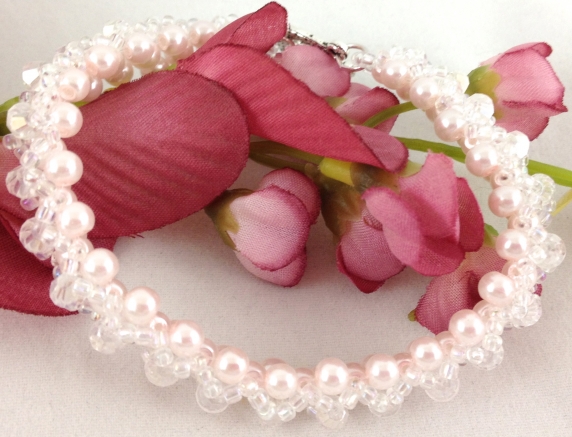 For something new, this beautiful pale baby pink and Swarovski crystal handmade bracelet by Nancy of Jazz it Up with Designs by Nancy is a perfect addition.
Over the ages, Sunday used to be the most popular wedding day since it was the one day most people were free from work. However, in the seventeenth century, Puritans put a stop to this (and a lot of other things), believing it was improper to be festive on the Sabbath.
In early U.S. history, Wednesday was the luckiest day for weddings. Friday was normally avoided because many criminal executions were carried out on Friday and it was known as the "hangman's day."
Today, Saturdays are busiest, despite the old rhyme: "

Monday for health, Tuesday for wealth, Wednesday best of all, Thursday for losses, Friday for crosses, Saturday for no luck at all."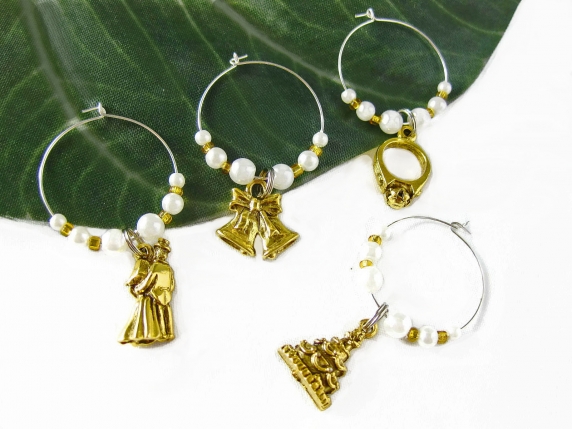 Since none of the Indiemade artists in this post offered used underwear for sale for the "something borrowed", I decided these sweet wine glass markers by Mary Beth of The Twisted Redhead were perfect. Four symbols are represented: an engagement ring, a multi-tired wedding cake, wedding bells and a kissing couple.
According to tradition, only an unmarried woman could be a maid of honor, and only the brother, best friend, or father of the groom could be the best man. The original purpose of the bridesmaid and the best man was to get the bride to the church on time, and to keep any hostile family members away.
Once the flower girl's role was not simply to spread petals down the aisle. The young girl, with her shield of virginity, protected the bride fro the Devil. Today, the ring bearer is a girl, a boy, or even a beloved dog.
For the something blue, wouldn't a pair of earrings or a bracelet featuring these transparent light blue lampwork glass beads with fine silver be lovely? They were handmade by Charlotte of Covergirlbeads.
I always find it so very interesting to find out where traditions came from, many rooted in centuries old practices that made sense at the time and are carried over into modern times. Here are some more items from Indiemade artists that will be perfect to help celebrate a wedding: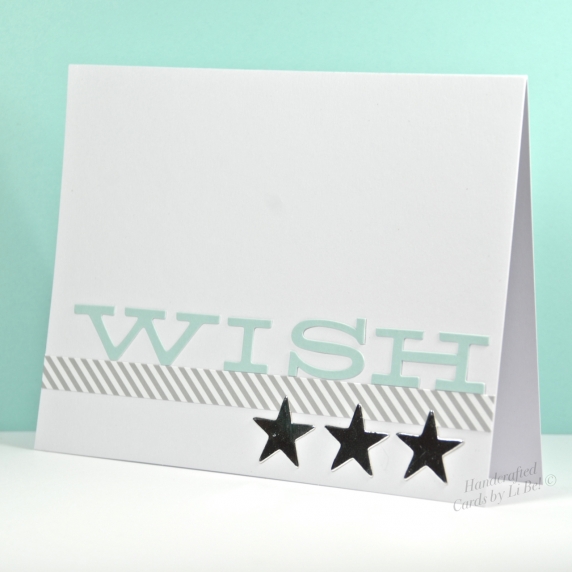 Wish a newly wed couple many years of happiness with this "Wish Upon a Star" handmade card by Lisa of Cards by Li Be! The card can be personalized to include a heart felt message.
Jewelry, especially earrings, are a popular wedding accessories. The following earrings will be lovely to wear, from a more boho type wedding to one that is more traditional: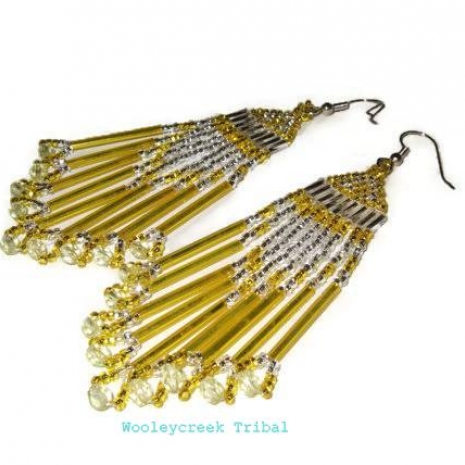 Glittering beaded chandelier style earrings in yellow and crystal with fringe handmade by Carmon of Woolycreek Tribal Jewelry
Long silver heart, frosted white lampwork and Swarovski crystal earrings handmade by Peggi of Pink Clouds and Angels
Shimmering fused dichroic glass earrings in a rainbow of colors on a white base handmade by Jo of Umeboshi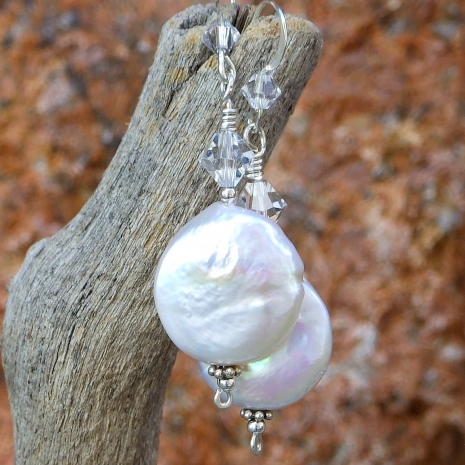 Bride's earrings created with white coin pearl, Swarovski crystal and sterling silver handmade by Catherine of Shadow Dog Designs
It is no secret that many of us consider our dogs to be an important part of the family. So it only makes sense to include them in one of the most important days of a person's life - their wedding! More and more couples are including their four footed friends as ring bearers, escorts, or just lovely, adoring companions.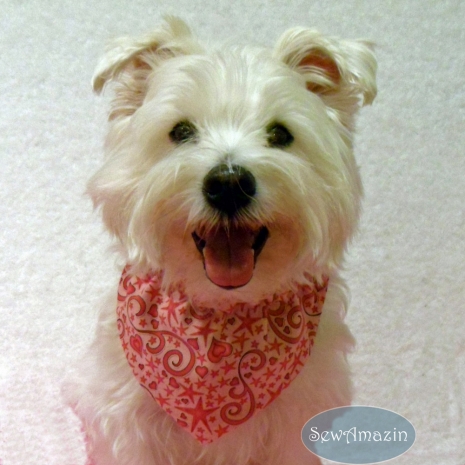 A wonderful hearts and stars bandana for your sweet dog friend - perfect for a wedding! The bandana is handmade by Donna of SewAmazin
I hope you enjoyed this wedding edition of Wonderful Handmade Wednesday on Indiemade. Please visit the studios of the artists featured above to see more beautiful handmade items created with care and a lot of heart!
If you would like to make my day and the day of the artists featured, please leave a comment. And any promotion you can do will be greatly appreciated. Thanks!
My contact information:
Indiemade shop: ShadowDogDesigns
Indiemade blog: ShadowDogDesigns' Blog
Artfire studio: ShadowDogDesigns
ArtFire Blog: ShadowDogDesigns' Blog
Google+: Catherine W
Facebook: ShadowDogDesigns - Jewelry
Twitter: ShadowDogDesign
Pinterest: Shadow Dog Designs
Wanelo: ShadowDog
Amazine: ShadowDogDesigns
Rebelmouse: ShadowDogDesigns
Flickr: Shadow Dog Designs' Photostream
Shadow Dog Designs
Beautifully Unique Handmade Jewelry
for the Discerning Woman
» Tagged:
blog
,
bracelets
,
cards
,
dog bandanas
,
earrings
,
handmade
,
Indiemade
,
jewelry
,
lampwork beads
,
promotion
,
Shadow Dog Designs
,
ShadowDogDesigns
,
weddings
» Share: