CHRISTMAS IN JULY
+++ FREE SHIPPING +++
(U.S. Only)
A True Autumn Day - Wonderful Handmade Wednesday on Indiemade - November 3, 2015
Posted November 4, 2015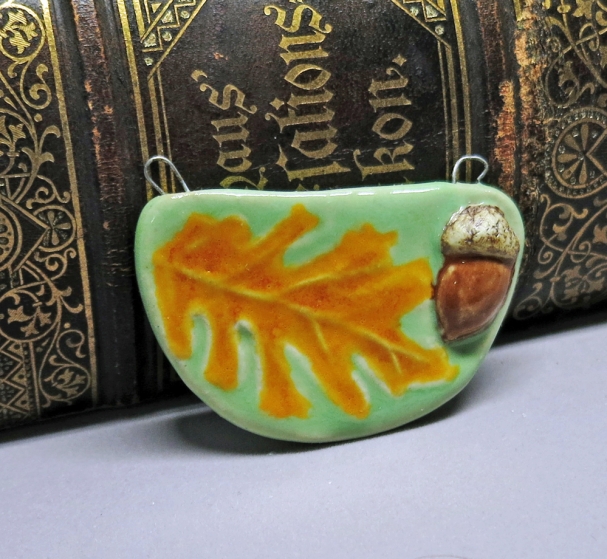 Today is a perfect autumn day here in the Desert Southwest: brilliant blue sky, long sleeve t-shirt day time temperatures, light breezes, golden sunshine and sunflowers blooming in the arroyo behind the house. Beautiful with just a slight touch of that fall melancholy. The resident gray fox has been playing(?) in the crisp early morning air, running, jumping and chasing his tail - a fine looking, entertaining fox if there is ever one! When the fox is not around, the jackrabbit comes out to feed. Flocks of mixed birds swarm in the trees and then descend to the bird bath and several bowls of water I have set out for them. And Seamus, our handsome goofus fur child, patrols the perimeter of the yard with much more vigor than he does in the summer, making sure no critters have breached the wall during the night.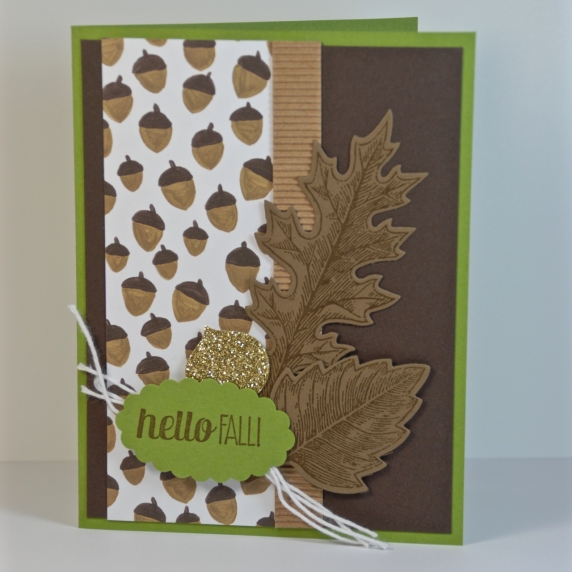 "Hello Fall" leaf and acorns autumn greeting card handmade by Lisa of Cards by Li Be!
Because of today's brilliant weather I was reminded of a George Eliot quote in the Letter to Miss Eliot, October 1, 1841: "Is not this a true autumn day? Just the still melancholy that I love - that makes life and nature harmonise. The birds are consulting about their migrations, the trees are putting on the hectic or the pallid hues of decay, and begin to strew the ground, that one's very footsteps may not disturb the repose of earth and air, while they give us a scent that is a perfect anodyne to the restless spirit. Delicious autumn! My very soul is wedded to it, and if I were a bird I would fly about the earth seeking the successive autumns."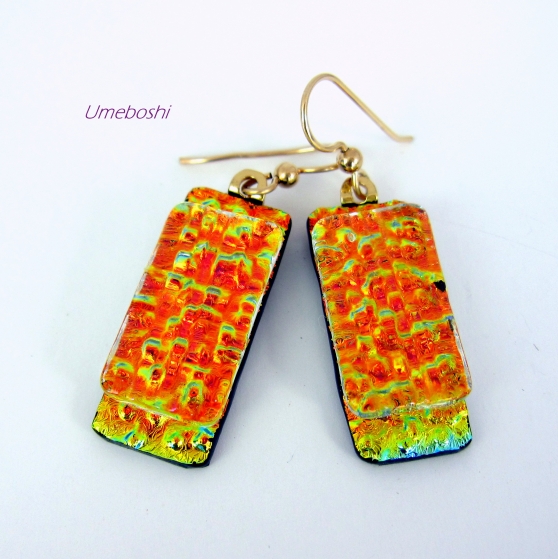 "Fire on the Mountain" dichroic glass dangle earrings handmade by Jo of Umeboshi
Then another quote came to mind, this one by Nathaniel Hawthorne in The American Notebooks: "I cannot endure to waste anything so precious as autumnal sunshine by staying in the house." So true!!! So I need to finish this blog and head on outside to bask in the glorious autumn sunshine. I wish you could join me!
Here are more autumn tinged handmade creations from Indiemade artist friends:
Rich berry Irish cables hand knit neckwarmer with vintage style buttons handmade by Nancy of Jazz it Up with Designs by Nancy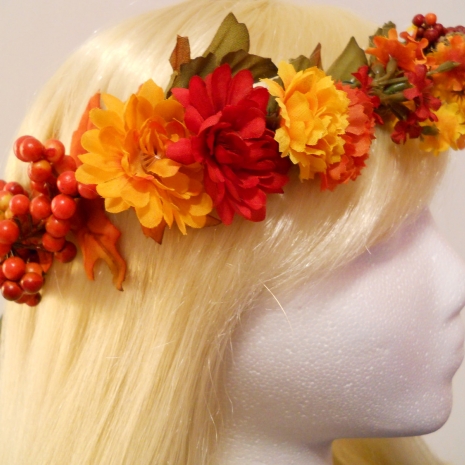 Autumn red, gold, and orange floral flower crown/ head wreath handmade by Michele of MicheleMyFairy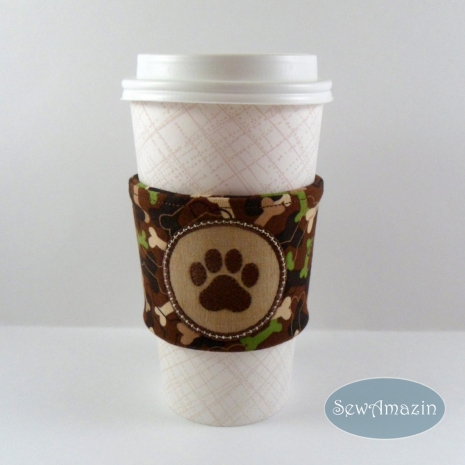 Camouflage coffee cup sleeve with embroidered dog paw print handmade by Donna of SewAmazin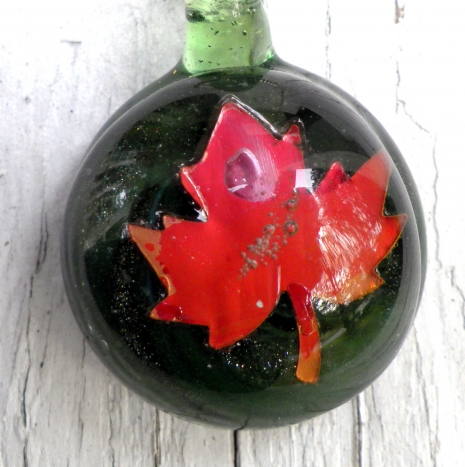 Fall colored copper leaf borosilicate glass pendant handmade by Breanna of Untamed Rose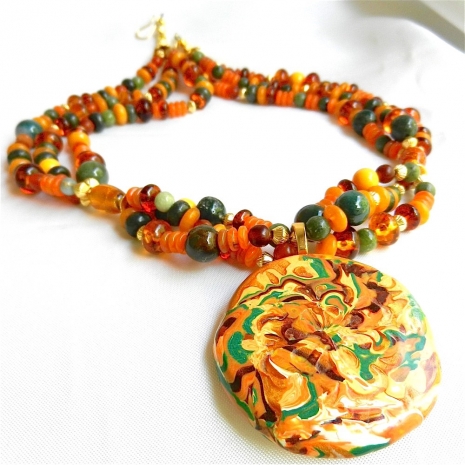 Gold, red and green Polly Ceramica pendant on 3-strand necklace handmade by Anna of Anna's Faire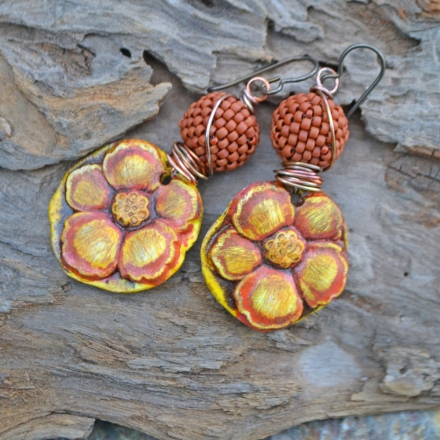 "Fall Flowers" polymer clay hibiscus earrings with beaded beads handmade by Kristi of KristiBowmanDesign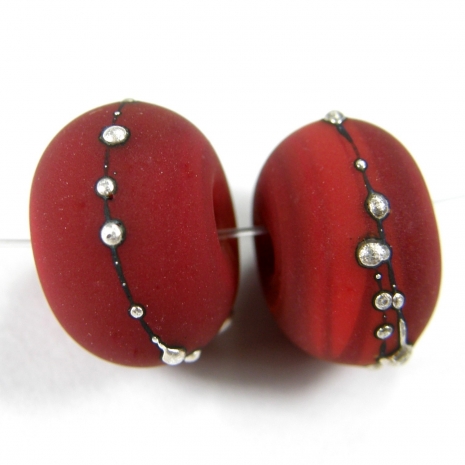 Etched medium red lampwork glass beads with fine silver dots handmade by Charlotte of Covergirlbeads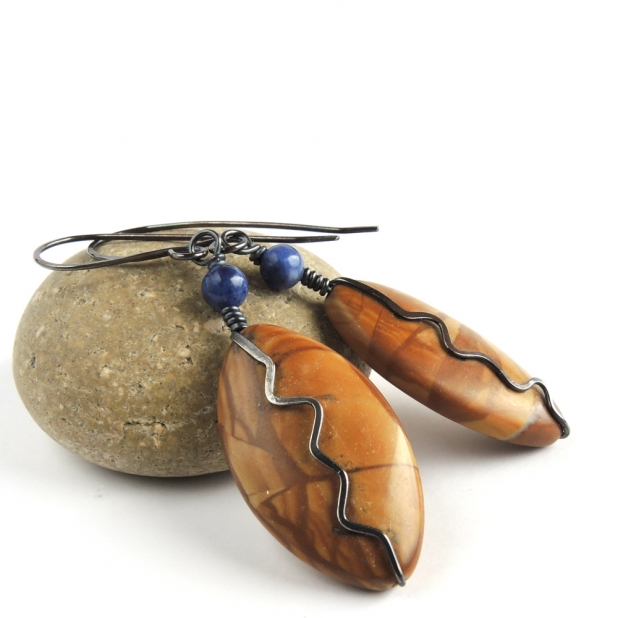 Picture jasper and blue sodalite earrings with sterling silver wire wrok handmade by Pamela of Pebbles at my Feet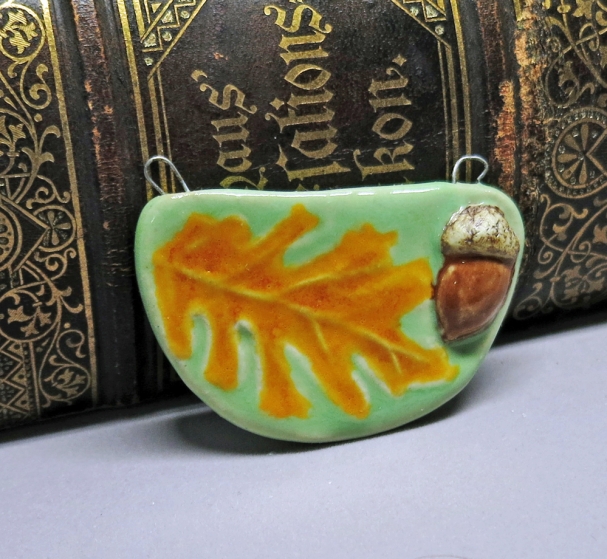 Yellow and red oak leaf and acorn ceramic pendant handmade by Linda of Linda Landig Jewelry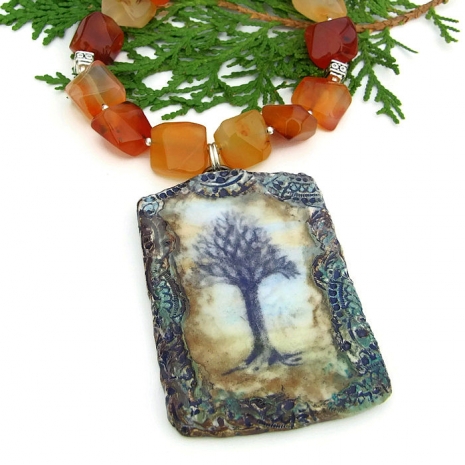 "Forest Sentinel" Tree of Life pendant necklace with mine cut carnelian handmade by Catherine of Shadow Dog Designs
I hope you enjoyed these beautiful autumn selection from some very talented artist friends! If you would like to make my day and the day of the artists featured, please leave a comment. And any promotion you can do will be greatly appreciated. Thanks!
My contact information:
Indiemade shop: ShadowDogDesigns
Indiemade blog: ShadowDogDesigns' Blog
Artfire studio: ShadowDogDesigns
ArtFire Blog: ShadowDogDesigns' Blog
Google+: Catherine W
Facebook: ShadowDogDesigns - Jewelry
Twitter: ShadowDogDesign
Pinterest: Shadow Dog Designs
Wanelo: ShadowDog
Amazine: ShadowDogDesigns
Rebelmouse: ShadowDogDesigns
Flickr: Shadow Dog Designs' Photostream
Shadow Dog Designs
Beautifully Unique Handmade Jewelry
for the Discerning Woman
» Tagged:
acorns
,
autumn
,
cards
,
coffee sleeve
,
earrings
,
fall
,
flower crown
,
flower wreath
,
handmade
,
Indiemade
,
jewelry
,
knitting
,
lampwork
,
leaves
,
necklaces
,
neckwarmers
,
pendant
,
sewing
,
Shadow Dog Designs
,
ShadowDogDesigns
,
trees
» Share: