Melange - Wonderful Handmade Wednesday on Indiemade - August 19, 2015
Posted August 19, 2015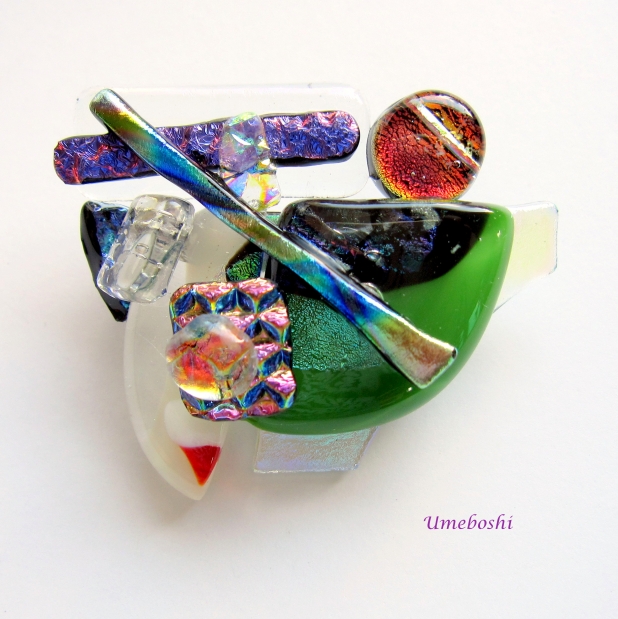 Since I got my weekends wrong - I actually have the first Arts Festival of the season this weekend instead of the weekend after, WHOOPS! - I decided that this week's Wonderful Handmade Wednesday post will be a melange of a wide range of interesting handmade items.
But, because I have an addiction to words, I wanted to quickly give you the etymology of melange, which, by the way, rolls off the tongue so beautifully. The word melange first appeared around the 1650s in France from the 15th century word meler (to mix, mingle). Meler, in turn, came from the Old French meslance or meslinges (set of diverse elements). So, according to The Free Dictionary, the modern word means "a collection containing various things." Which is the perfect definition of the variety of handmade items I found from Indiemade artists and am sharing in this post: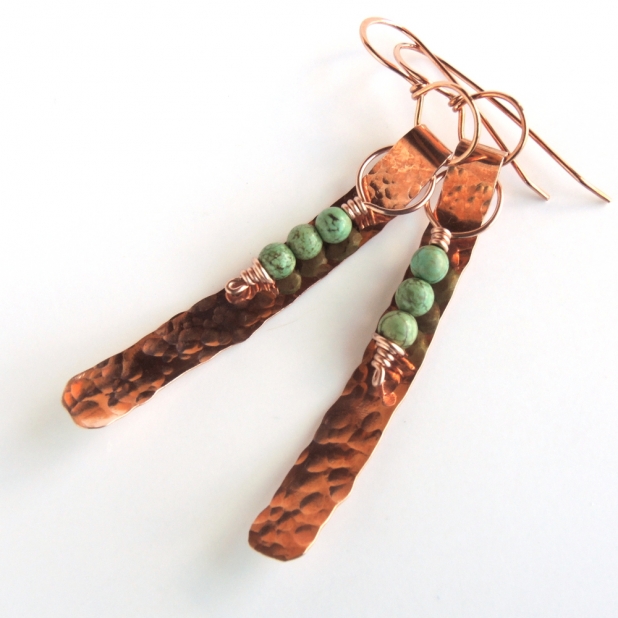 Long, hammered texture copper earrings with green turquoise handmade by Pamela of Pebbles at my Feet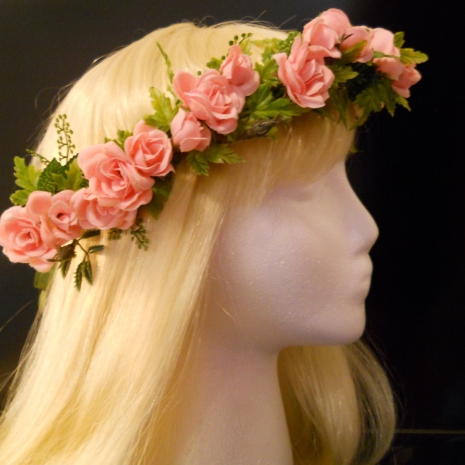 Pink rose flower crown for weddings, brides or flower girls handmade by Michele of MicheleMyFairy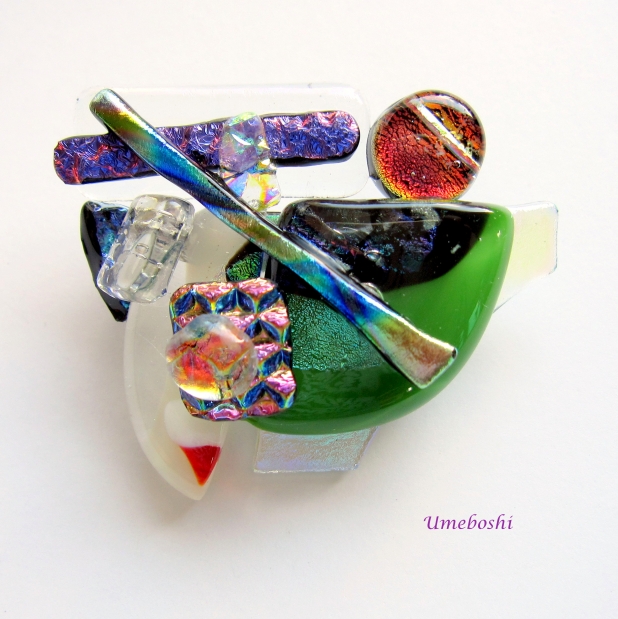 "Artisan's Palette" dichroic fused glass jewelry brooch / pin handmade by Jo of Umeboshi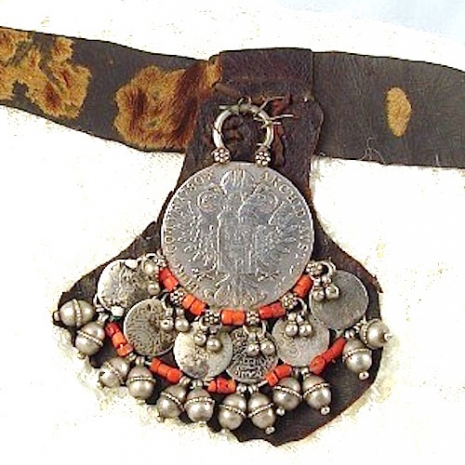 Old Yemen goat hide headband with silver coins and red coral beads offered by Anna of Anna's Faire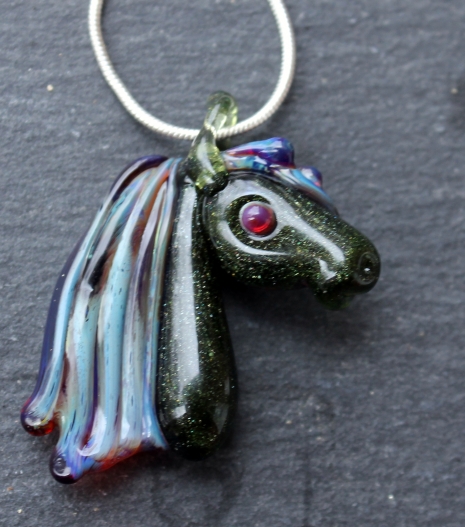 Green and amber purple borosilicate glass horse head pendant handmade by Breanna of Untamed Rose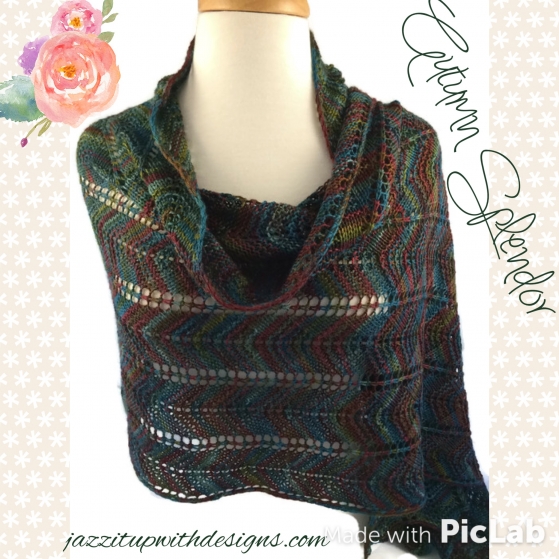 "Autumn Splendor" hand knit shawl / wrap in wool / silk / polyamide blend handmade by Nancy of Jazz it Up with Designs by Nancy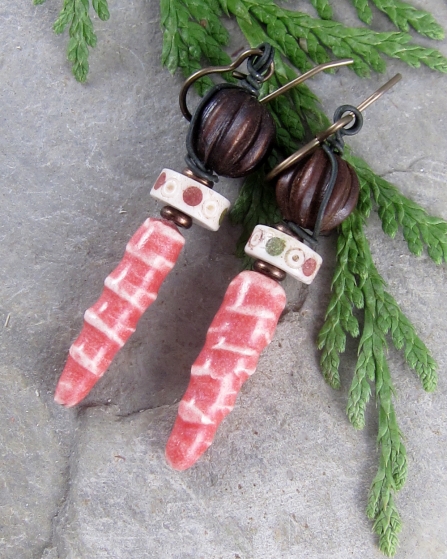 Coral color ceramic spike earrings with brown wood bead handmade by Linda of Linda Landig Jewelry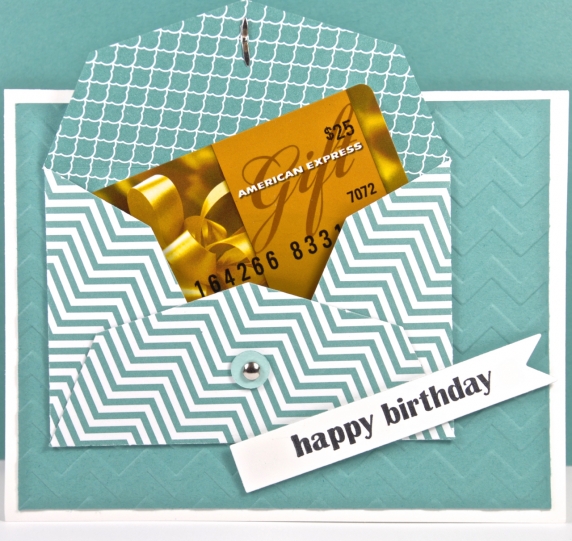 Happy Birthday gift card holder and greeting card handmade by Lisa of Cards by Li Be!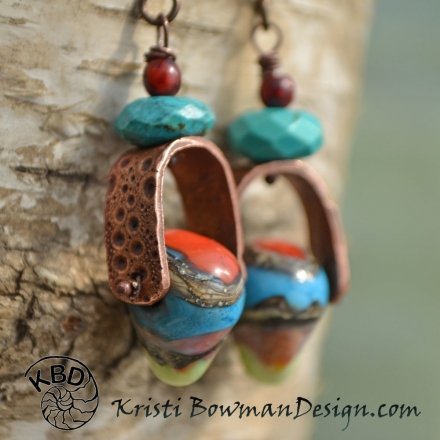 Copper Sea urchin swivel bail earrings with lampwork glass beads and turquoise handmade by Kristi of Kristi Bowman Design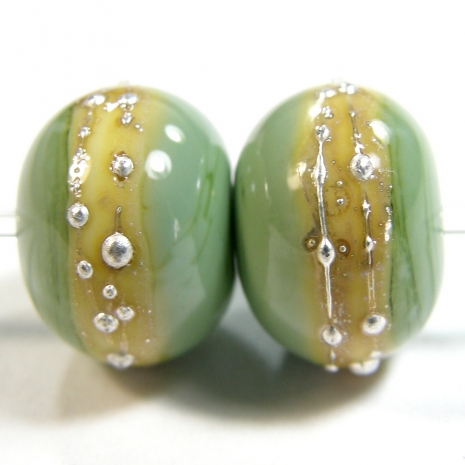 Moss green lampwork glass beads with a silvered ivory band and fine silver dots handmade by Charlotte of Covergirlbeads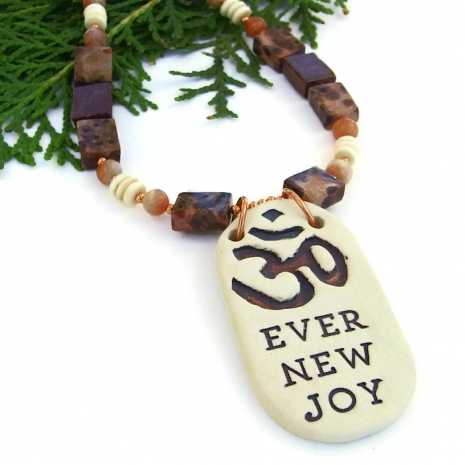 Om / Ever New Joy ceramic pendant necklace with orbicular jasper, sunstone and bone discs handmade by Catherine of Shadow Dog Designs
I hope you enjoyed this melange of wonderful handmade items! If you would like to make my day and the day of the artists featured, please leave a comment. And any promotion you can do will be greatly appreciated. Thanks!
My contact information:
Indiemade shop: ShadowDogDesigns
Indiemade blog: ShadowDogDesigns' Blog
Artfire studio: ShadowDogDesigns
ArtFire Blog: ShadowDogDesigns' Blog
Google+: Catherine W
Facebook: ShadowDogDesigns - Jewelry
Twitter: ShadowDogDesign
Pinterest: Shadow Dog Designs
Wanelo: ShadowDog
Amazine: ShadowDogDesigns
Rebelmouse: ShadowDogDesigns
Flickr: Shadow Dog Designs' Photostream
Shadow Dog Designs
Beautifully Unique Handmade Jewelry
for the Discerning Woman
» Tagged:
antique
,
birthday card
,
brooch
,
earrings
,
flower crown
,
handmade
,
headband
,
horse
,
Indiemade
,
jewelry
,
knit
,
lampwork
,
necklace
,
Om. Shadow Dog Designs
,
pendant
,
ShadowDogDesigns
,
shawl
» Share: