It's Still Not too Late!
Use Coupon Code HOLIDAYS10 for 10% Off at Checkout
and FREE PRIORITY MAIL SHIPPING!
(Free Shipping U.S. Only)
A Little of This, A Little of That - All Handmade
Posted December 17, 2015
Many months ago, a team of wonderful artists pulled together to form a group called the Cross Partners in Promotion. It's a group that not only heavily promotes each other, but also offers congratulations, offers support, offers sympathy, offers interesting and entertaining articles, and abounds in cheerleading efforts . . . and comforted each other after unexpectedly loosing a dear team member. Most of us have known each other online for years and have become an extended family. I decided to share a wide range of lovely handmade items from my artist friends who have checked into the group in the past seven days. I hope these beauties are enjoyed as much as I have enjoyed picking them out and sharing them!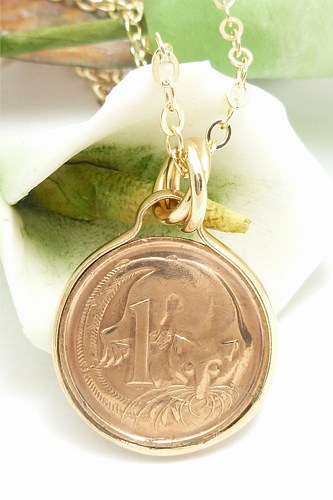 Australian 1 cent feather tailed glider coin pendant handmade by Diane of dianesdangles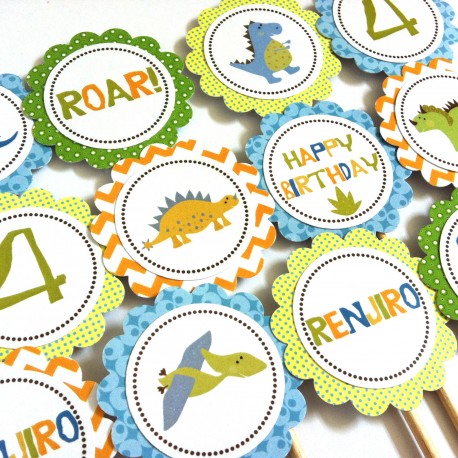 Dinosaur cupcake toppers for birthdays or baby showers handmade by Nat of adorebynat
Festive hand crocheted milti-colored doiles, set of 4, handmade by Ruth of RSSDesignsInFiber
Opaque soft violet purple lampwork beads handmade by Charlotte of Covergirlbeads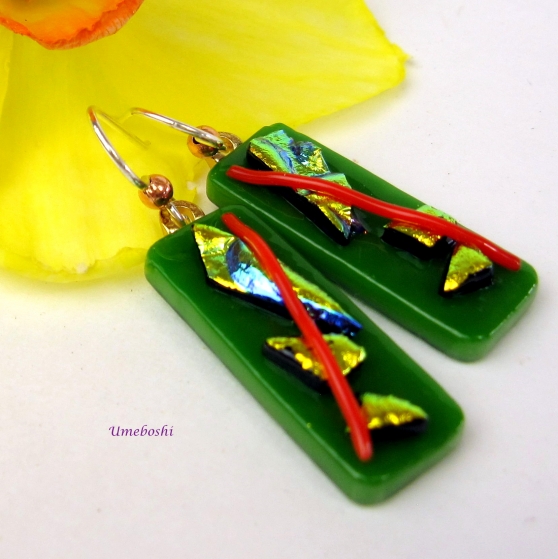 "Pieces O' Gold" green dichroic glass earrings handmade by Jo of Umeboshi
Ice cream cone birthday greeting card handmade by Lisa of Cards by Li Be!
Distressed, organic polymer clay focal bead handmade by Juie and Blu of polymerclaybeads
Adjustable Om charm bracelet with unakite, crystals and bone handmade by Mary and Gonzo of PrettyGonzo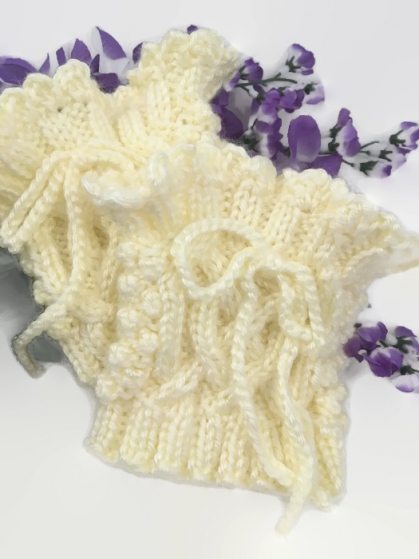 Hand knit Irish Celtic knt with Trinity stitch boot cuffs handmade by Nancy of Jazz it Up with Designs by Nancy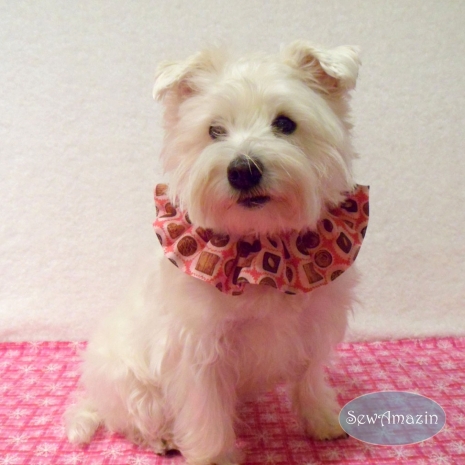 Chocolate truffles do scrunchie neck ruggle for Valentine's Day handmade by Donna of SewAmazin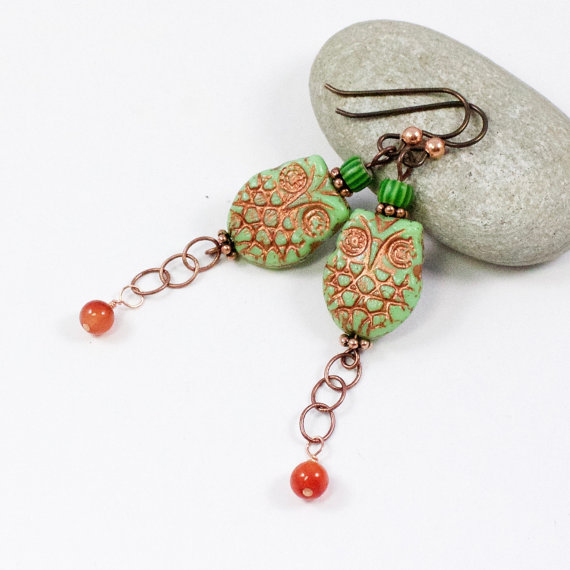 Retro green and copper Czech glass owl earrings handade by Barbara of SolanaKaiDesigns
Cobalt blue beaded double wrap handmade bracelet by Kathy of KatsAllThat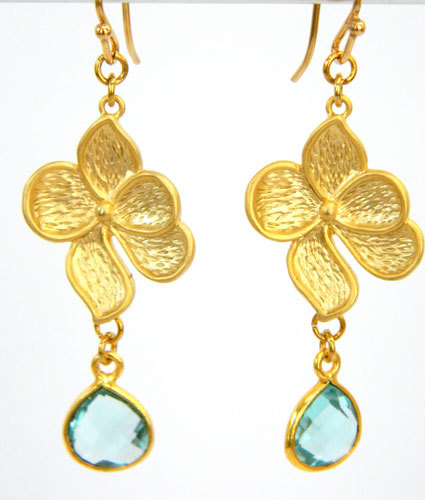 Blue topaz and gold flower earrings handmade by Sharon of BlondePeachJewelry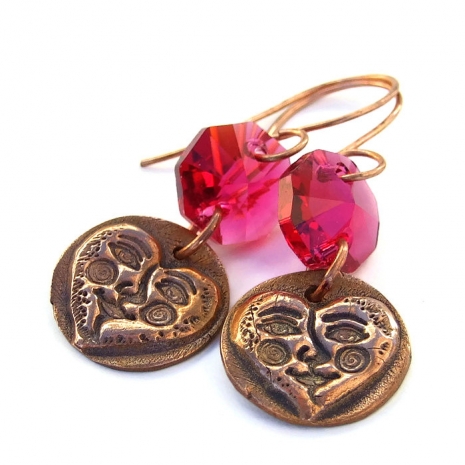 Copper hearts and faces charm earrings with fuchsia Swarovski crystals handmade by Catherine of Shadow Dog Designs
So there you have it! I hope you enjoyed these selections. If you would like to make my day and the day of the artists featured, please leave a comment. And any promotion you can do will be greatly appreciated. Thanks!
My contact information:
Indiemade shop: ShadowDogDesigns
Indiemade blog: ShadowDogDesigns' Blog
Artfire studio: ShadowDogDesigns
ArtFire Blog: ShadowDogDesigns' Blog
Google+: Catherine W
Facebook: ShadowDogDesigns - Jewelry
Twitter: ShadowDogDesign
Pinterest: Shadow Dog Designs
Wanelo: ShadowDog
Amazine: ShadowDogDesigns
Rebelmouse: ShadowDogDesigns
Flickr: Shadow Dog Designs' Photostream
Beautifully Unique Handmade Jewelry
» Tagged:
artisan
,
birthday card
,
boot cuffs
,
bracelets
,
coins
,
crochet
,
cupcake toppers
,
dichroic
,
earrings
,
handmade
,
Indiemade
,
jewelry
,
knitting
,
lampwork
,
pendants
,
polymer clay
,
Shadow Dog Designs
,
ShadowDogDesigns
» Share: