A Lighter Shade of Pale - Wonderful Handmade Wednesday on Indiemade - July 15, 2015
Posted July 15, 2015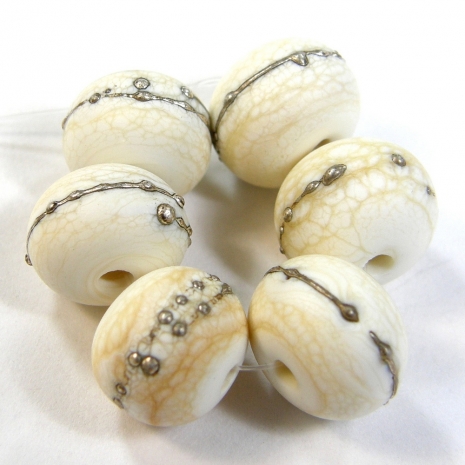 For some reason I was having a blast back to the past yesterday, to 1967 and the Summer of Love to be exact, and was humming Procol Harum's "A Whiter Shade of Pale" for a good part of the day. Don't know why, but the brain worm was happening. Now, I have always loved "A Whiter Shade of Pale" - so evocative of that time in history. I was just barely a teenager and so wanted to head to San Francisco where things were happening, instead of being in the stullifying very small Texas town where I grew up. Life is . . .
So when I needed a theme for this week's Wonderful Handmade Wednesday, I thought "why not?" But I changed the name to "A Lighter Shade of Pale" and picked out light colored items from my artist friends as I played two versions of the Procol Harum song on YouTube.
Here are the two versions of "A Whiter Shade of Pale":
The original 1967 version: https://www.youtube.com/watch?v=Mb3iPP-tHdA
2006 version with the Danish National Concert Orchestra: https://www.youtube.com/watch?v=St6jyEFe5WM
So this will make Day 2 of the "A Whiter Shade of Pale" brain worm. Hey, the worm could be playing a much worse song - like "Who Let the Dogs Out" or something!
Here are the light colored items chosen for today: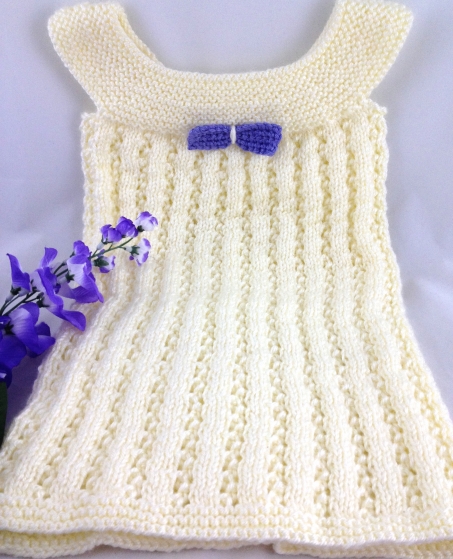 Soft hand knit lacy cream and lavender baby dress, 12 month, by Nancy of Jazz it Up with Designs by Nancy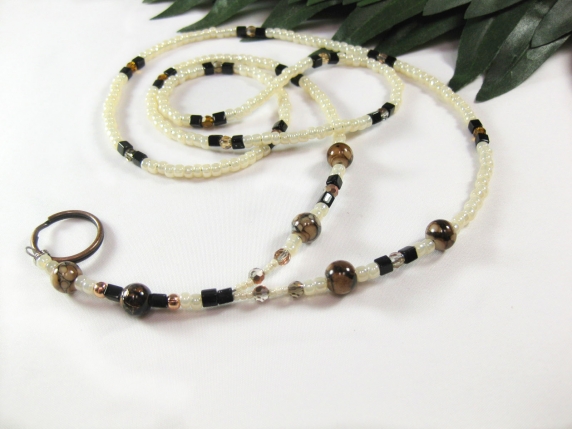 Ivory and chocolate brown water stain bead ID leash / badge holder handmade by Mary Beth of The Twisted Redhead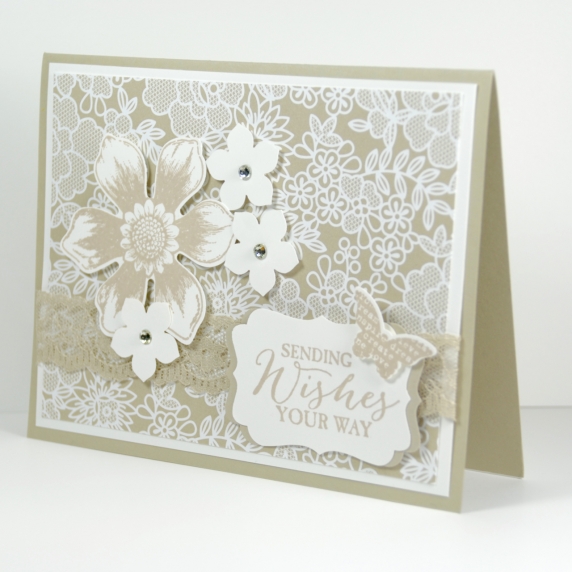 "Sending Wishes Your Way" greeting card with flower and butterflies handmade by Lisa of Cards by Li Be!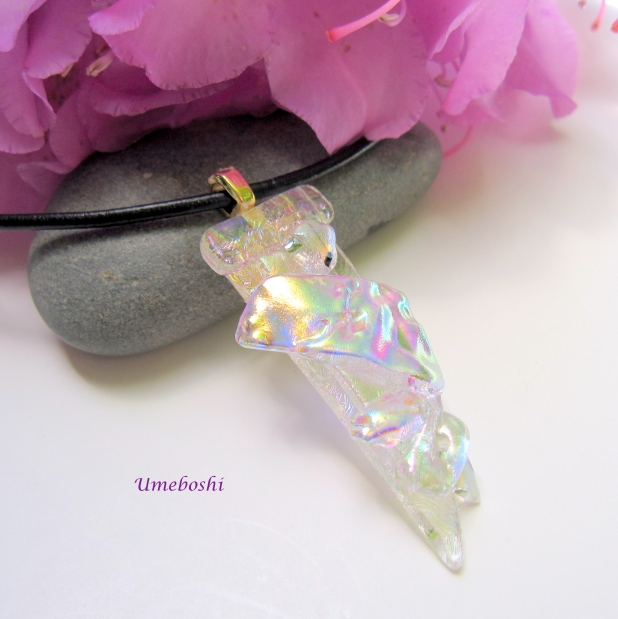 "All That Glitters" clear dichroic glass jewelry pendant handmade by Jo of Umeboshi
Cutie Keli (not for sale) modeling a pink medallion dog bandana with white floral medallions (for sale) handmade by Donna of SewAmazin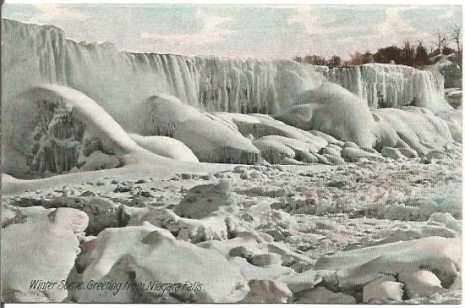 "Winter Scene, Greeting from Niagra Falls" antique postcard from 1907 offered by Colleen of Postcards in the Attic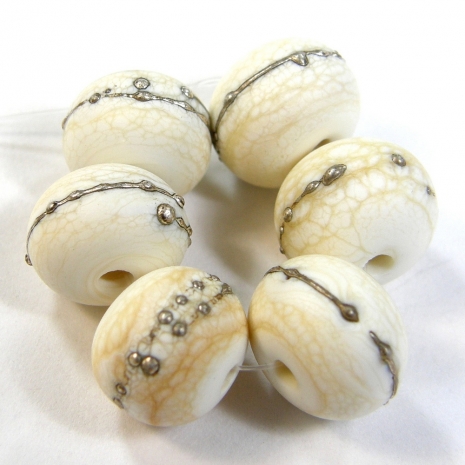 Opaque dark ivory lampwork beads with fine silver dots handmade by Charlotte of Covergirlbeads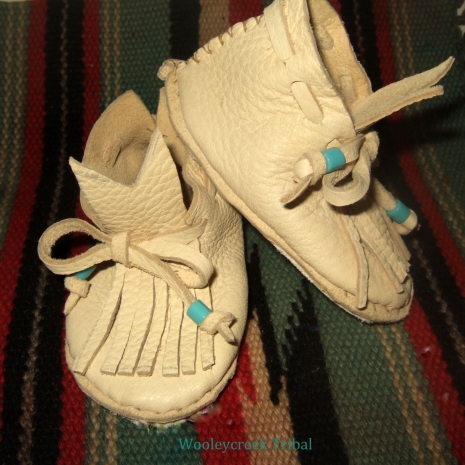 Traditional tribal hard sole buckskin baby moccasins with fringe by Carmon of Wooleycreek Tribal Jewelry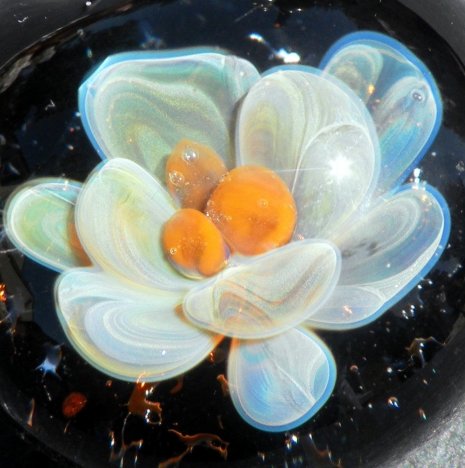 Borosilicate glass flower implosion pendant necklace handmade by Breanna of Untamed Rose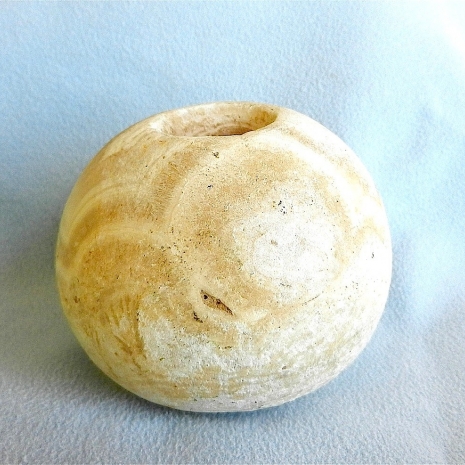 Bactrian stone mace head dating from the third to second millenium BC offered by Anna of Anna's Faire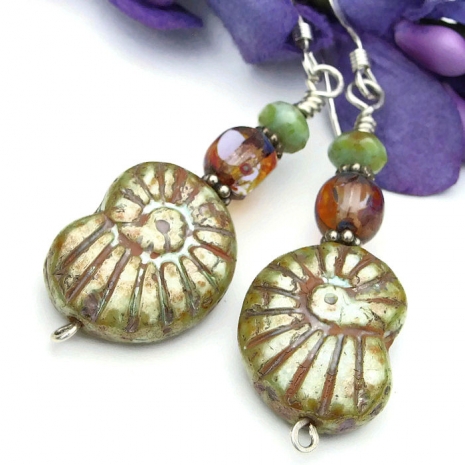 Sage green spiral nautilus Czech glass earrings handmade by Catherine of Shadow Dog Designs
I hope you enjoyed these selections. If you would like to make my day and the day of the artists featured, please leave a comment. And any promotion you can do will be greatly appreciated. Thanks!
My contact information:
Indiemade shop: ShadowDogDesigns
Indiemade blog: ShadowDogDesigns' Blog
Artfire studio: ShadowDogDesigns
ArtFire Blog: ShadowDogDesigns' Blog
Google+: Catherine W
Facebook: ShadowDogDesigns - Jewelry
Twitter: ShadowDogDesign
Pinterest: Shadow Dog Designs
Wanelo: ShadowDog
Amazine: ShadowDogDesigns
Rebelmouse: ShadowDogDesigns
Flickr: Shadow Dog Designs' Photostream
Shadow Dog Designs
Beautifully Unique Handmade Jewelry
for the Discerning Woman
» Tagged:
antique
,
cards
,
crochet
,
earrings
,
glass
,
handmade
,
Indiemade
,
jewelry
,
lampwork
,
pendants
,
postcards
,
sewing
,
Shadow Dog Designs
,
ShadowDogDesigns
,
vintage
» Share: