Last Minute Christmas Gift Ideas - Wonderful Handmade Wednesday on Indiemade - December 16, 2015
Posted December 16, 2015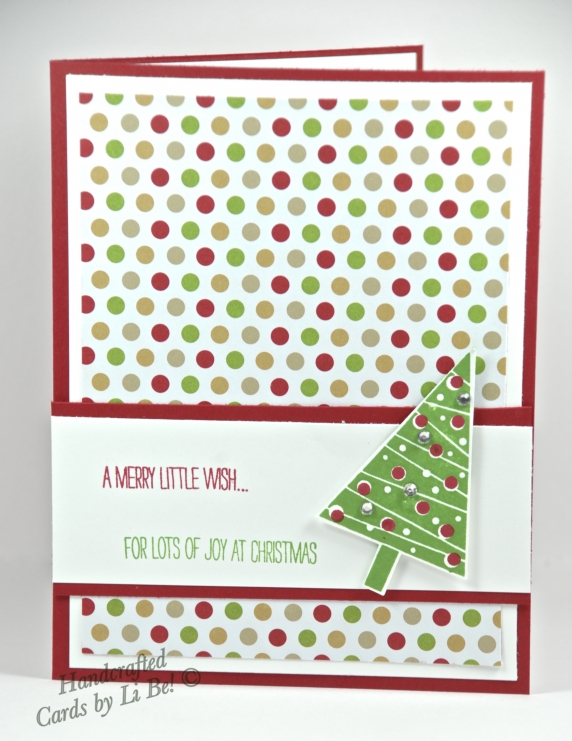 Yikes, according to the CHRISTMAS CLOCK, there are only 8 days,18 hours, 30 minutes and those ever descending seconds until Christmas is here. Because of that I wanted to pull together an eclectic sampling of artisan handmade items that are perfect to buy for last minute gift giving. There is still time . . .but not much. Purchase these mostly one of a kind items NOW!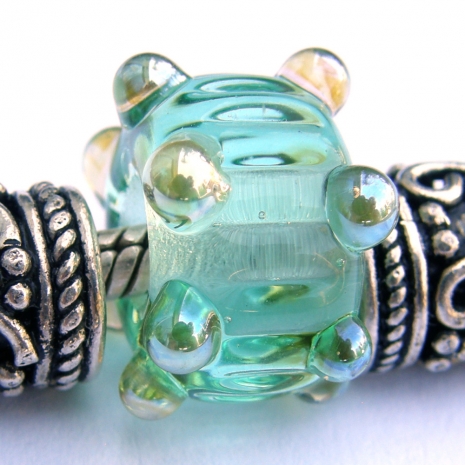 Transparent pale emerald green large hole slider lampwork bead with raised aurae dots handmade by Charlotte of Covergirlbeads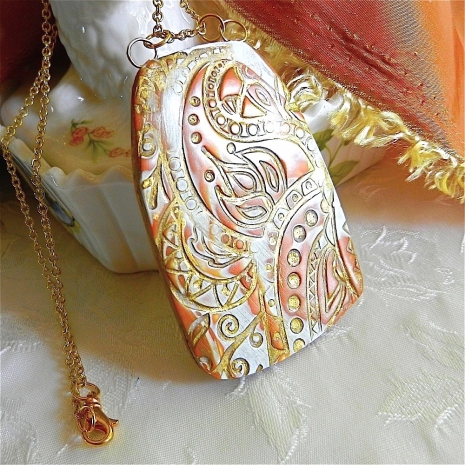 Hand sculpted and hand painted Polly Ceramica lotus paisley pendant necklace handmade by Anna of Anna's Faire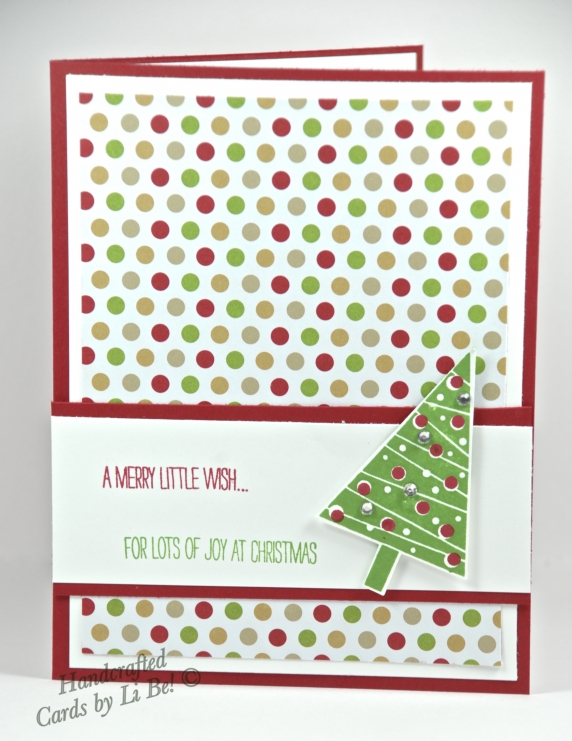 "A Merry Little Wish" polka dotted red ad green Christmas card handmade by Lisa of Cards by Li Be!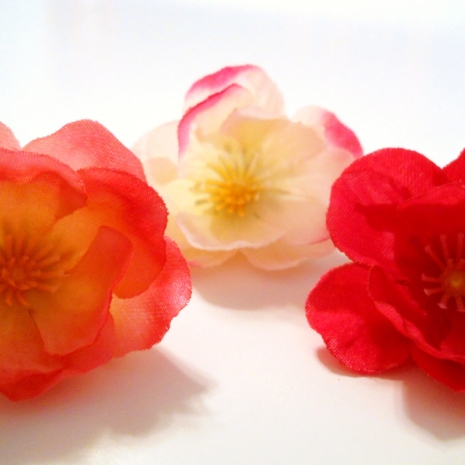 Natural looking pink, fuchsia and white poppies hair bobby clips handmade by Michele of MicheleMyFairy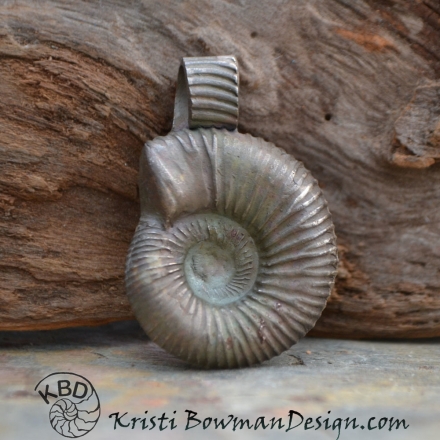 Large white copper ammonite focal pendant with ridged bail handmade by Kristi of KristiBowmanDesign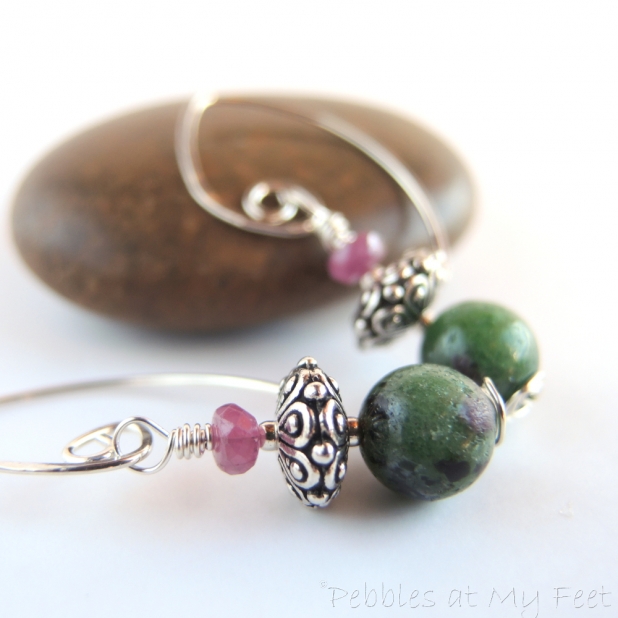 Genuine ruby gemstones, ruby zoisite and fancy pewter bead drop earrings handmade by Pamela of Pebbles at My Feet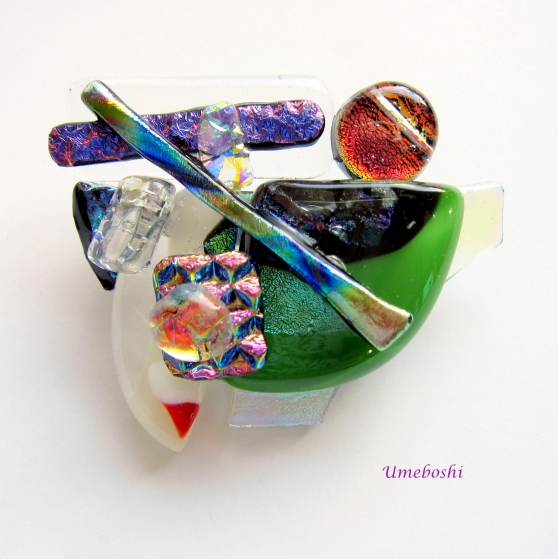 "Artisan's Palette" dichroic fused glass brooch handmade by Jo of Umeboshi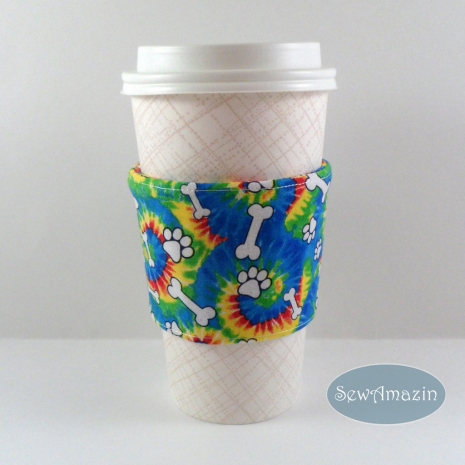 Eco friendly tie dye dog bones and paw prints coffee cup sleeve/ cold drink wrap handmade by Donna of SewAmazin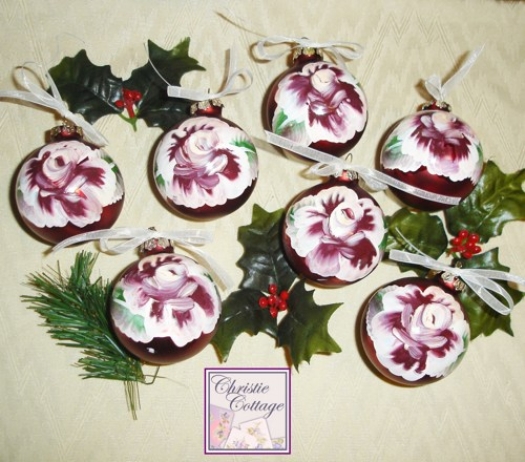 Hand painted roses on red glass Christmas ornaments with lace ribbon handmade by Jacki of Christie Cottage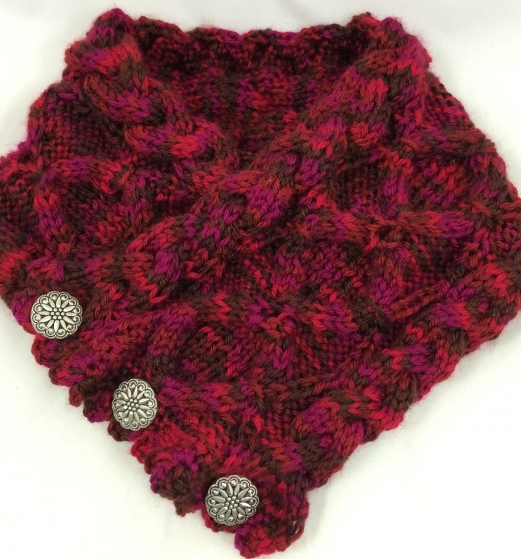 Rich berry Irish cables hand knit neckwarmer handmade by Nancy of Jazz it Up with Designs by Nancy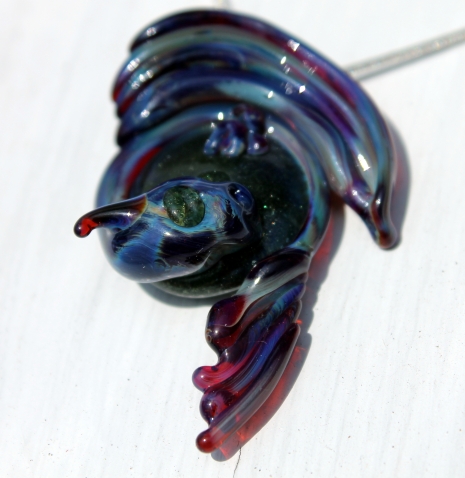 Amber purple glass hand blown dragon pendant handmade by Breanna of Untamed Rose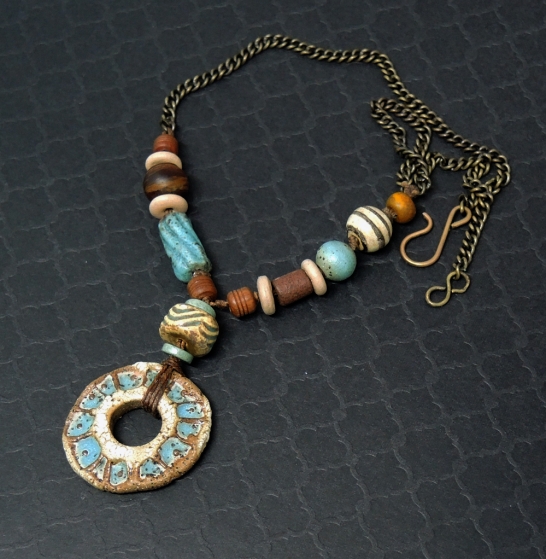 Asymmetrical style rustic turquoise and brown ceramic pendant necklace handmade by Linda of Linda Landig Jewelry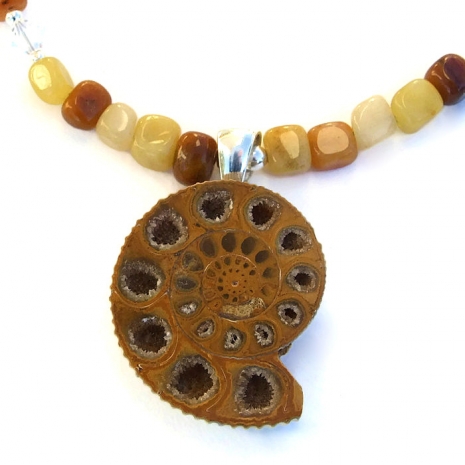 Fossil ammonite with druzy pendant necklace with yellow jade and Swarovski crystals handmade by Catherine of Shadow Dog Designs
I hope you enjoyed these artisan handmade beauties . . . and one or more piqued your interest. To look at more items, make sure to click on the individual artisan's shop links.
If you would like to make my day and the day of the artists featured, please leave a comment. And any promotion you can do will be greatly appreciated. Thanks!
My contact information:
Indiemade shop: ShadowDogDesigns
Indiemade blog: ShadowDogDesigns' Blog
Artfire studio: ShadowDogDesigns
ArtFire Blog: ShadowDogDesigns' Blog
Google+: Catherine W
Facebook: ShadowDogDesigns - Jewelry
Twitter: ShadowDogDesign
Pinterest: Shadow Dog Designs
Wanelo: ShadowDog
Amazine: ShadowDogDesigns
Rebelmouse: ShadowDogDesigns
Flickr: Shadow Dog Designs' Photostream
Beautifully Unique Handmade Jewelry
» Tagged:
ammonites
,
brooch
,
Christmas
,
Christmas cards
,
coffee
,
dichroic glass
,
dogs
,
dragon
,
earrings
,
flowers
,
gift ideas
,
gifts
,
handmade
,
jewelry
,
knittied
,
lampwork
,
neckwarmer
,
ornaments
,
paw prints
,
pendants
,
poppies
» Share: