CHRISTMAS IN JULY
+++ FREE SHIPPING +++
(U.S. Only)
In Honor of Those Killed In Paris
Posted November 14, 2015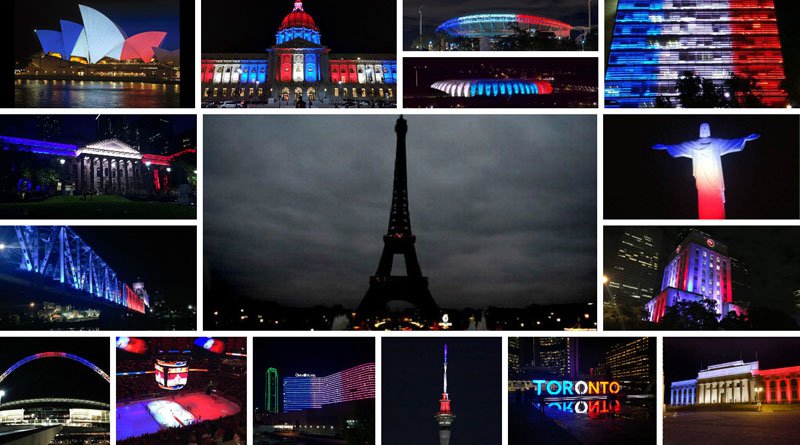 Yesterday, as I was driving to set up for a show, information started coming in about one . . . two . . . three bombs going off in Paris. And then more. And then there were reports of hostages at a concert. All during the show, I kept getting news alerts on my cell and would share with several of the other vendors. The show last night was bust. Maybe people stayed home to watch the horrific events unfolding. I don't blame them. Seems the world gets crazier all the time.
Anyway, I wanted to do a small bit in showing my thoughts and prayers go out to all affected by these terrorist attacks. And also to stand in solidarity with a city and country I truly love. I found these images on a site called Twisted Sifter and wanted to share them here.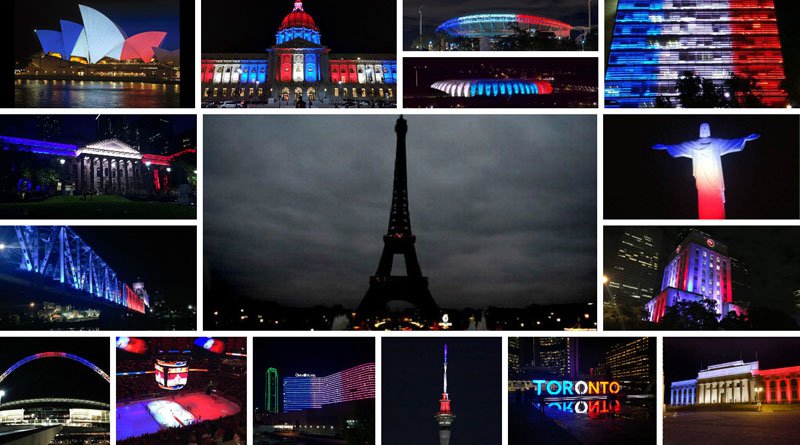 Photo via MrFinigen on reddit
Buildings around the world showed their solidarity and support for the victims of the horrific attacks in Paris, France on November 13, 2015. From Australia to Brazil to Canada, iconic buildings and monuments projected the colours of the French flag onto their façades.
At least 129 people were killed last night in coordinated attacks across Paris by eight gunmen and suicide bombers. It is the worst atrocity in Europe since the 2004 Madrid Bombings and the deadliest attacks ever in peacetime France.
Info via TwistedSifter
And here is a video of Davidd Martello playing John Lennon's "Imagine" in front of the Bataclan Concert Hall in Paris where many people lost their lives. Mr. Martello biked up to the concert hall with piano in tow to play his tribute.
» Share: