Gorgeous Handmade Greens for Christmas Gift Giving - Wonderful Handmade Wednesday - December 8, 2015
Posted December 9, 2015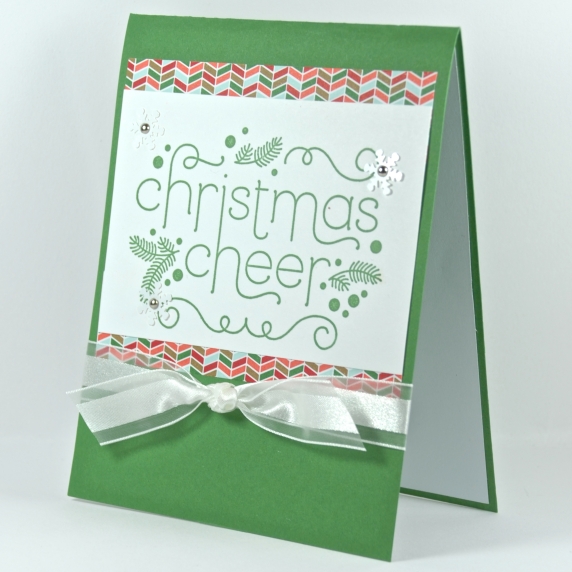 Christmas is drawing ever nearer. Because of this, my Wonderful Handmade Wednesday blog last week featured artisan made items in red. This week the color chosen is green - red and green, traditional holiday colors. But then I started wondering, "Hmmmmm . . . where did the tradition of red and green being "Christmas colors" come from?" An inquiring mind wanted to know so the google search began.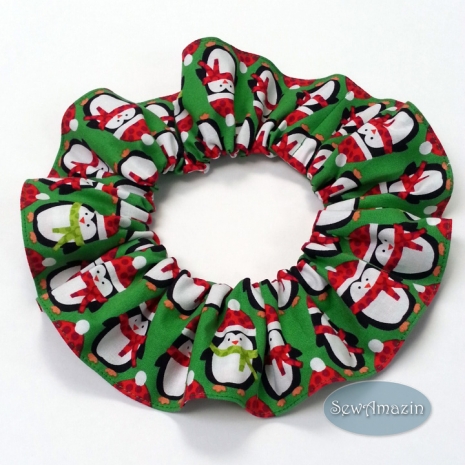 Green and red "Perky Penguins" dog or cat scrunchi neck ruffle handmade by Donna of SewAmazin
There are many theories that date back hundreds of years but no one knows exactly when green and red became a Christmas symbol. What is known is that predating the observance of Christmas by several hundred years, the Romans celebrated Saturnalia, which honored the god Saturn, starting with the reign of the Emperor Augustus (64 BC-AD 14). Saturnalia began as a 2 day festival but gradually morphed into a week long event. Changes to the Roman calendar moved the peak of the festivities of Saturnalia to December 25th, just after the winter solstice. During that time, holly wreaths were given as gifts. During that time of the year, female holly bushes / trees were normally covered with red berries.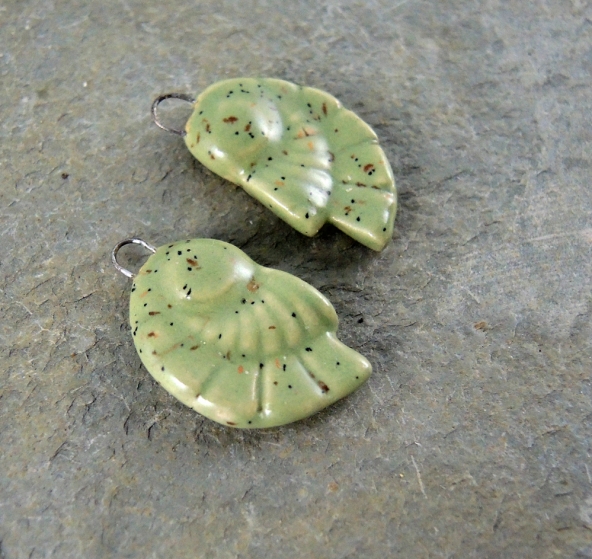 Speckled sage green Art Deco style earrings charms handmade by Linda of Linda Landig Jewelry
Even though most religious scholars believe the birth of Christ took place in the spring, in the 4th century leaders of the Catholic Church decided to celebrate the birth on December 25 to rival the pagan religion that was threatening Christianity's existence. According to the BBC Religion - Christmas Traditions: It is said that only the holly tree consented to be cut down and its wood made into a cross to bear Jesus. Some Christians believe that Jesus wore a crown of holly thorns whose berries were originally white. As Jesus' blood touched the berries, they turned red. The green leaves of the holly plant have come to represent everlasting life and the berries the blood of Jesus.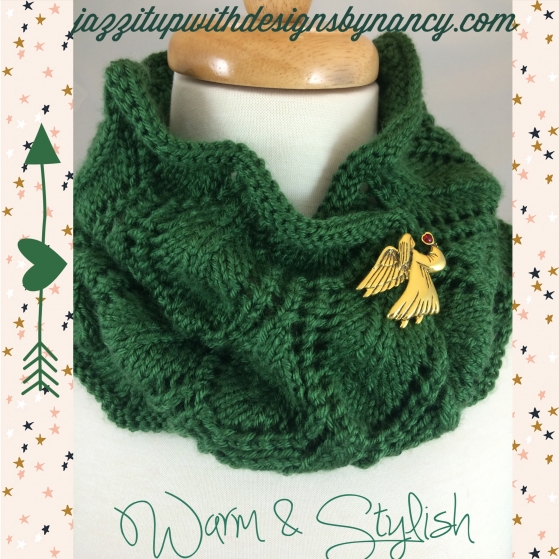 Dark sage green hand knit shield pattern neckwarmer handmade by Nancy of Jazz it Up with Designs by Nancy
Many historians believe that the likely root of the red and green Christmas tradition dates back to the 1300s when Adam and Eve's Day was celebrated on December 24. Traditionally on this day a Paradise Play was held depicting the story of Adam and Eve in the Garden of Eden. Because an apple tree figures greatly in the story (and there were no apple trees loaded with fruit at that time of the year), a pine tree with red apples fastened to the branches was used to represent the Tree of Good and Evil. Churches began adding trees with red apples into their Christmas decorations. Because of this, an apple decorated pine tree in the home became very popular, especially in Germany. The idea spread and both Christmas trees and the color combination of green and red remain popular today.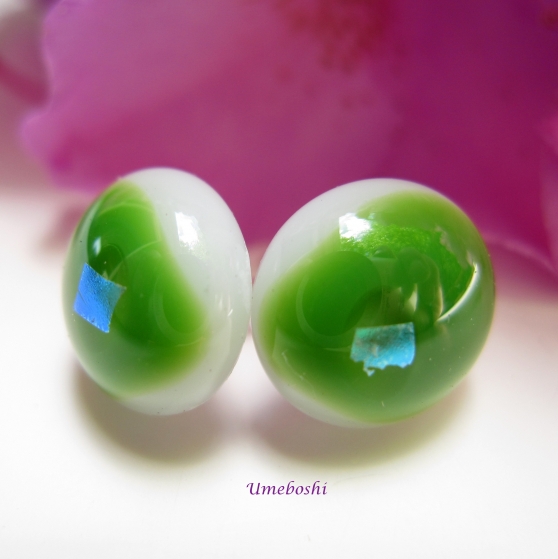 Green and white "Elfin Magic" dichroic glass post earrings handmade by Jo of Umeboshi
So there you have it. I love the way traditions of older times and cultures weave themselves in and out of each other until new traditions are formed. I also LOVE the many shades of green found in the shops of artisan friends on Indiemade, from dark greens to pale greens. Any of these will make perfect Christmas gifts that will be cherished. Enjoy the rest of the beautiful green picks: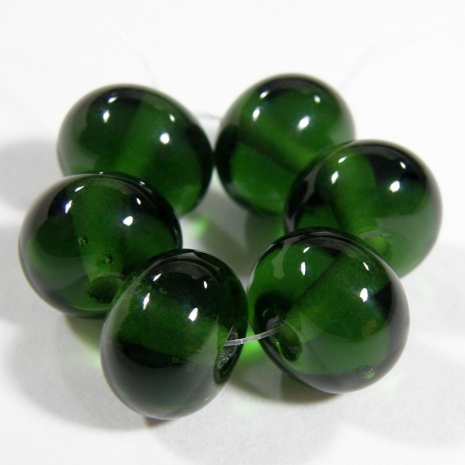 Transparent sage green lampwork glass beads handmade by Charlotte of Covergirlbeads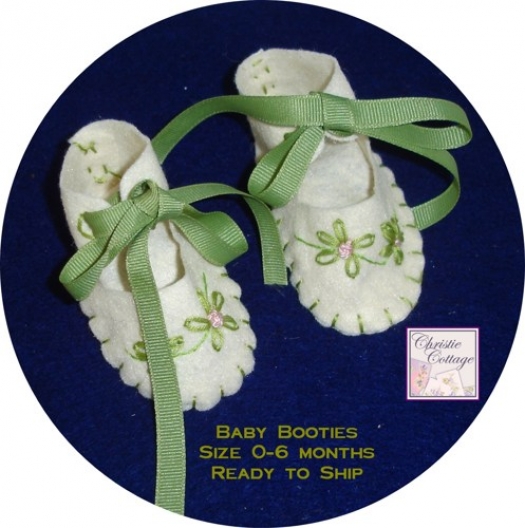 0-6 months embroidered baby booties with light green grograin ribbon ties handmade by Jacki of Christie Cottage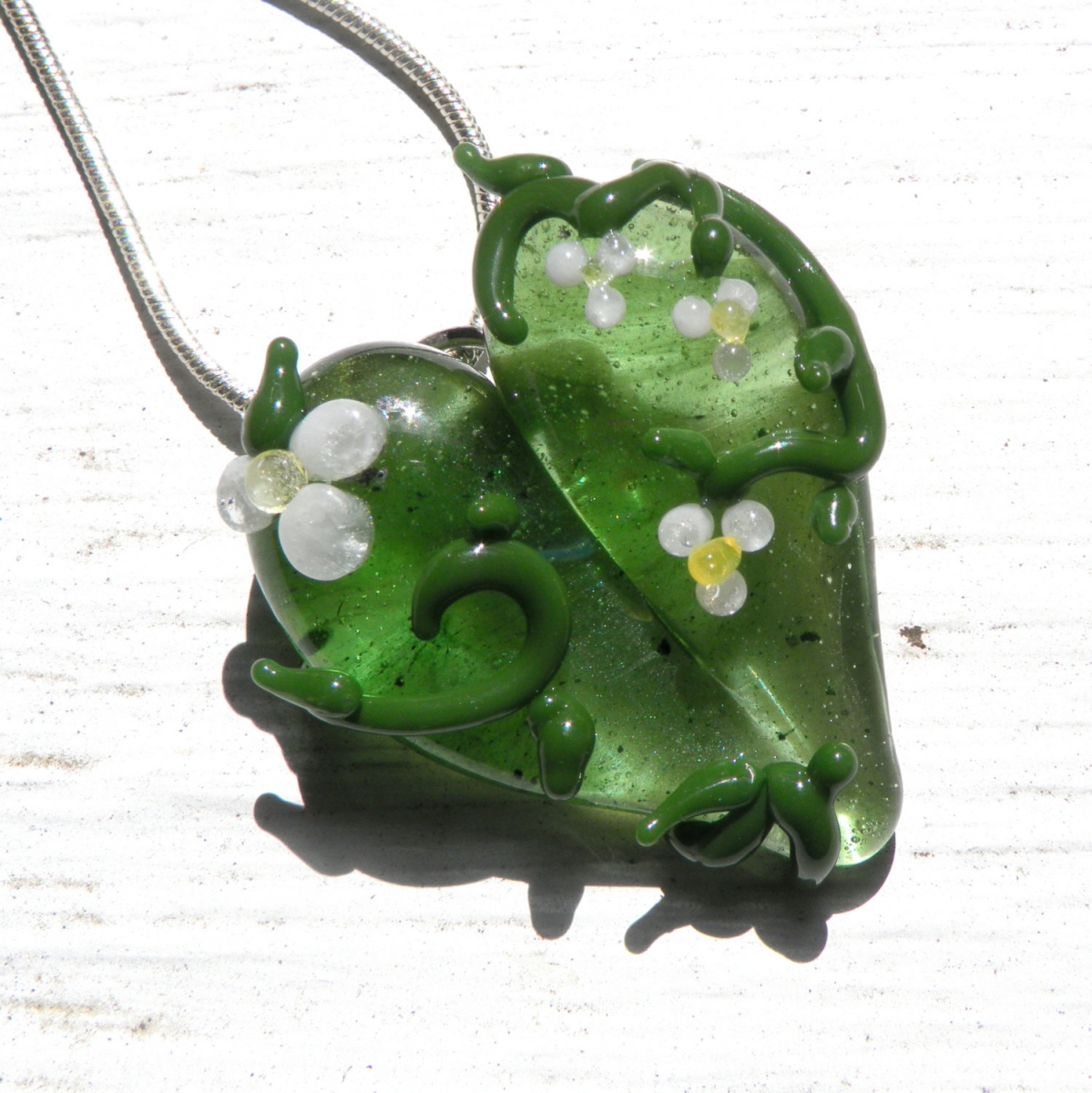 Green "Wildflower Garden" hand blown glass heart with white flowers handmade by Breanna of UntamedRose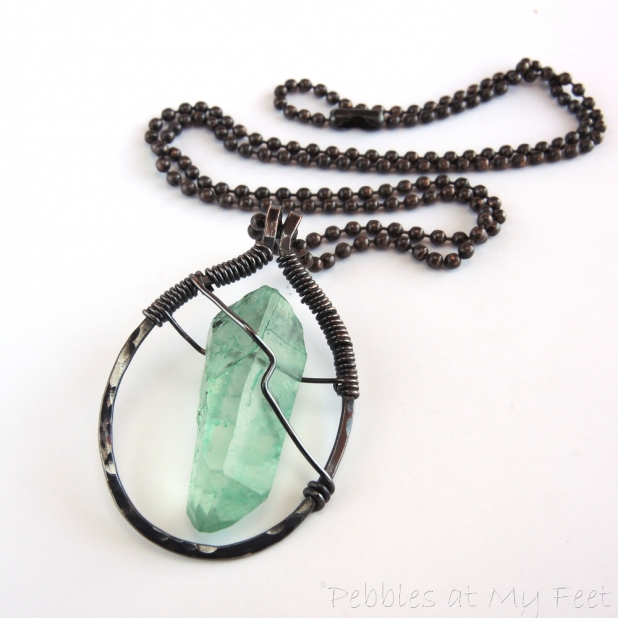 Green quartz point wire wrapped rustic pendant handmade by Pamela of Pebbles at My Feet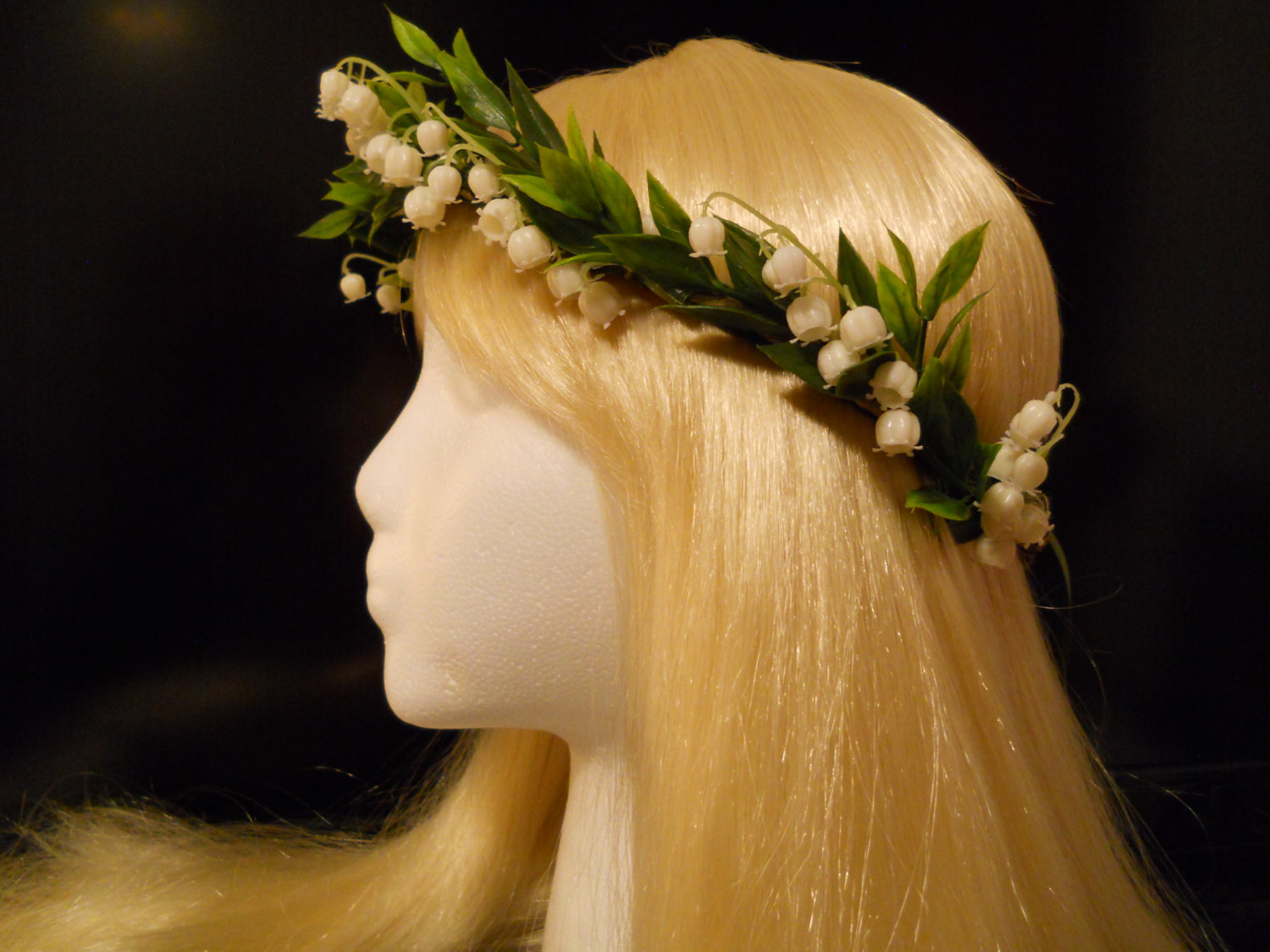 Green and white lily of the valley head wreath / flower crown by Michele of MicheleMyFairy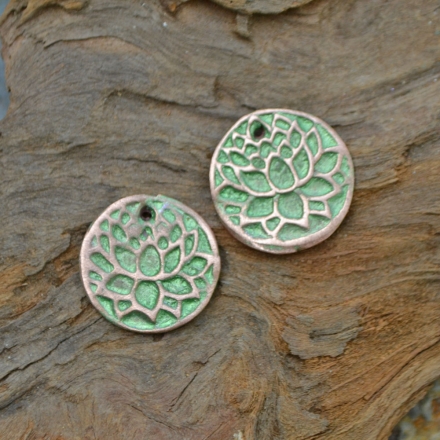 Green hand painted copper lotus flowers, 1 pair. handmade by Kristi of KristiBowmanDesign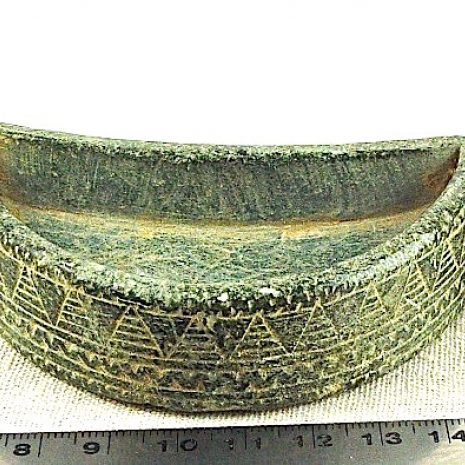 Olive green ancient Bactrian carved stone dish with an incised decoration offered by Anna of Anna's Faire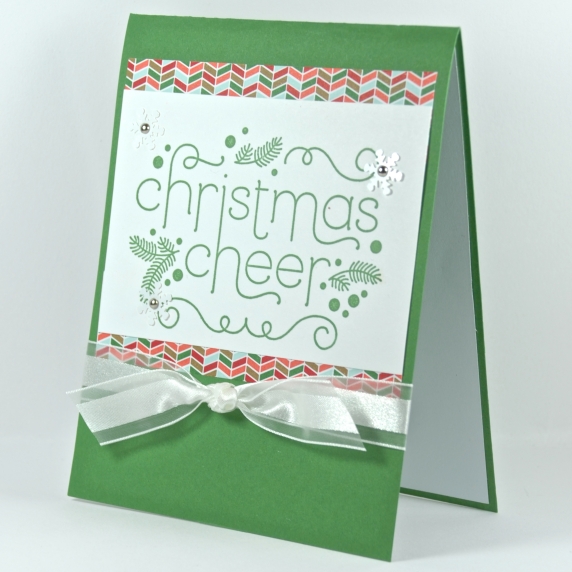 Green, red and white "Christmas Cheer" greeting card with snowflakes handmade by Lisa of Cards by Li Be!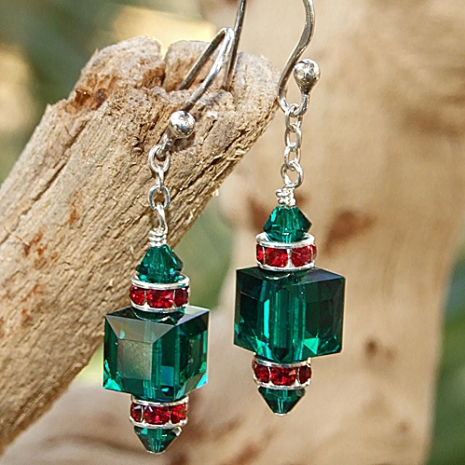 Green and red Swarovski crystal Christmas earrings handmade by Catherine of Shadow Dog Designs
If you are interested in my last blog, "Not So Simply Red" featuring handmade holiday items in red, please click this link: "Not So Simply Red - Wonderful Handmade Wednesday"
I hope you enjoyed these gorgeous green handmade selections! If you would like to make my day and the day of the artists featured, please leave a comment. And any promotion you can do will be greatly appreciated. Thanks!
My contact information:
Indiemade shop: ShadowDogDesigns
Indiemade blog: ShadowDogDesigns' Blog
Artfire studio: ShadowDogDesigns
ArtFire Blog: ShadowDogDesigns' Blog
Google+: Catherine W
Facebook: ShadowDogDesigns - Jewelry
Twitter: ShadowDogDesign
Pinterest: Shadow Dog Designs
Wanelo: ShadowDog
Amazine: ShadowDogDesigns
Rebelmouse: ShadowDogDesigns
Flickr: Shadow Dog Designs' Photostream
Shadow Dog Designs
Beautifully Unique Handmade Jewelry
for the Discerning Woman
» Tagged:
ancient
,
baby booties
,
Bactria
,
bowl
,
cat
,
ceramic
,
Christmas
,
Christmas cards
,
dichroic
,
dog
,
earrings
,
green
,
handmade
,
head wreath
,
hearts
,
history
,
Indiemade
,
jewelry
,
knit
,
lampwork
,
lotus flowers
,
necklaces
,
neckwarmer
,
pendants
,
penguins
,
ruffle
,
Shadow Dog Designs
,
ShadowDogesigns
,
traditions
» Share: