Fun and Funky - Wonderful Handmade Wednesday on Indiemade
Posted August 30, 2016
In the Urban Dictionary, I found this fascinating description of the word "funky" as it comes to style:
"Funky can be a mixture of thrift store and name brand, lace and leather, a simple gold bracelet and a huge plastic pink one, matching or unmatching, a ton of jewelry or none, classy and trashy. Being funky is about taking risks, and not being afraid to get a stare or two from people who wish they could be as funky as you . . . funky is never about boring."
I love that definition! It was with that in mind, I decided to pull together a collection of handmade beauties from artists on Indiemade that show more than a bit on the fun and funky side. These artisan picks are NOT boring. If something catches your eye, please be sure click the live link under the photo to be taken to the item for more information and photos.
Enjoy:
Distressed copper triangles, faceted moss aquamarine, green chalcedony and orange carnelian rustic earrings handmade by Gloria of Chrysalis Tribal Jewelry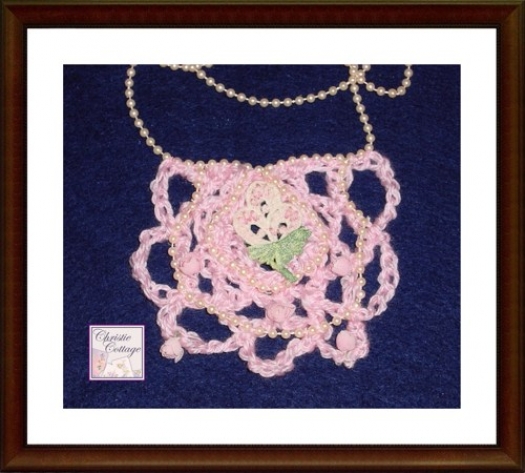 Hand Crocheted Pink Bohemian Bib Necklace with Vintage Lace, Pink Pearls and Vintage Applique Handmade by Jacki of Christie Cottage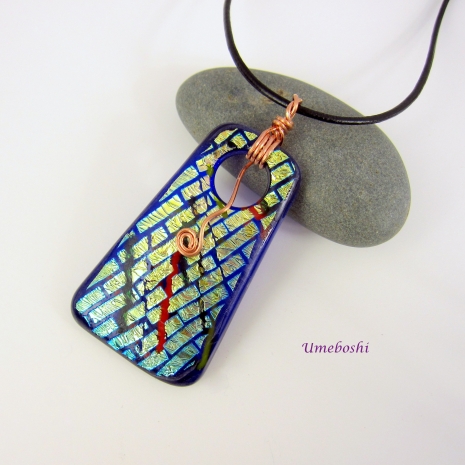 "Pirate's Talisman" Large Dichroic Fused Glass Pendant with Copper Wire Wrapping Handmade by Jo of Umeboshi Jewelry Designs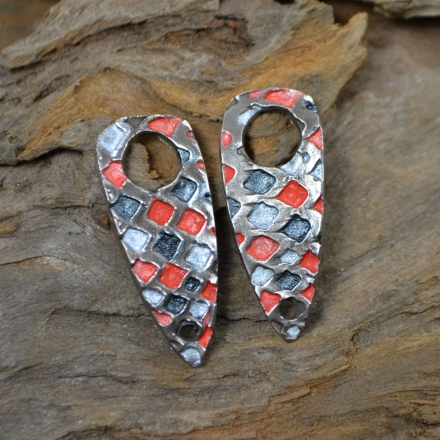 Colorful Hand Painted Red, Black and Silver on White Copper Harlequin Component Pair Handmade by Kristi of KristiBowmanDesign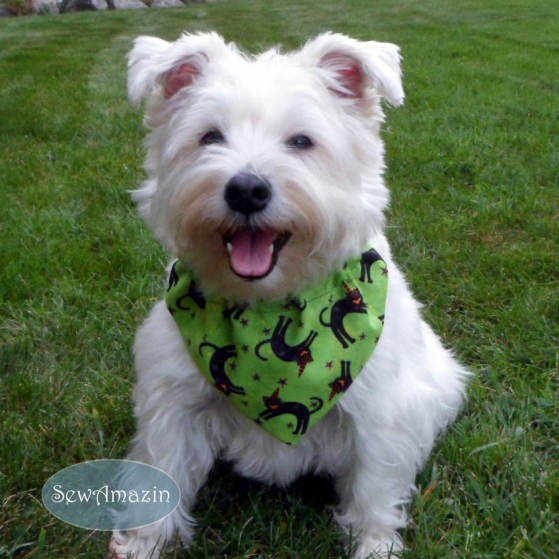 Black Cats in Witch Hats Halloween Dog Bandana, Collar Slipcover or Scrunchie Style Handmade by Donna of SewAmazin
Green Magnesite, Apatite and Lapis Handcrafted Chunky Earrings Handmade by Pamela of Pebbles at My Feet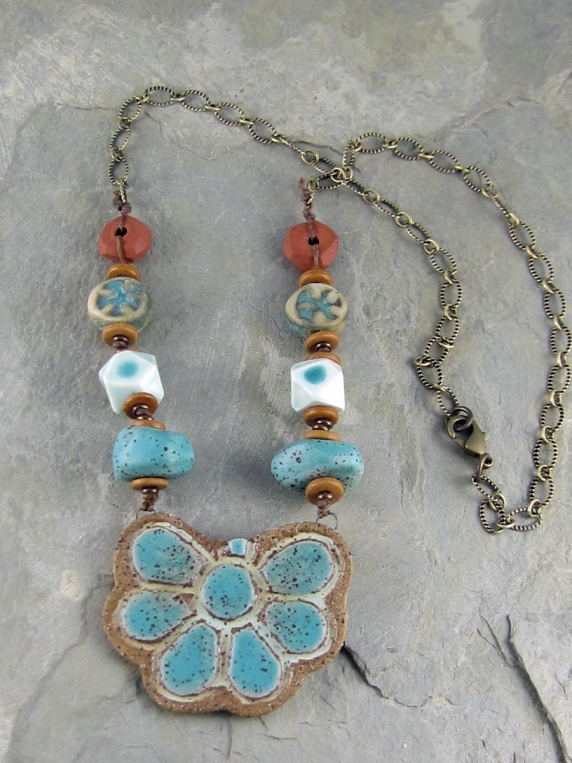 Ceramic Turquoise Daisy Pendant Necklace with Ceramic Beads and Antiqued Brass Chain Handmade by Linda of Linda Landig Jewelry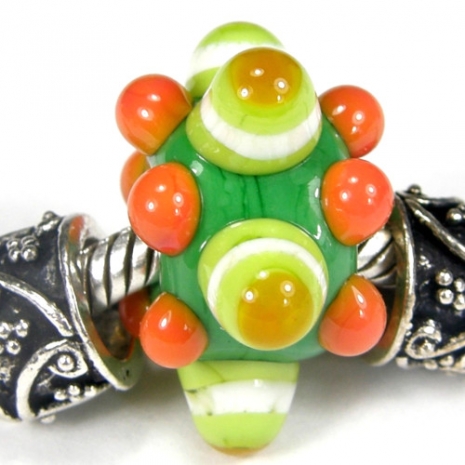 Large Hole Grass Green Lampwork Glass bead with Lime, Ivory and Orange Raised Dots Handmade by Charlotte of Covergirlbeads
Wire Wrapped Bronzite and Black / Copper Lampwork Necklace and Earrings Set Handmade by Nancy of Nancy's Knots, Lace and More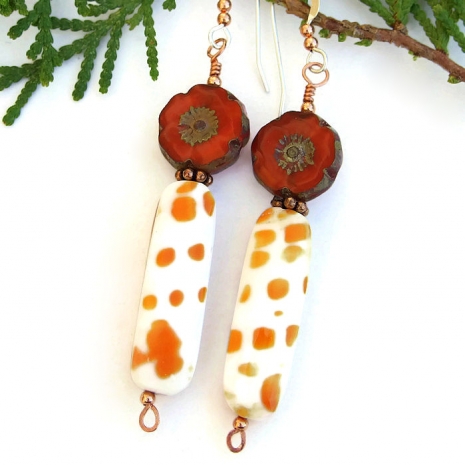 Orange and White Mitra Shell Earrings with Czech Glass Pansy Flowers Handmade by Catherine Of Shadow Dog Designs
I hope you enjoyed these fun and funky selections! If you would like to make my day and the day of the artists featured in this blog post, please leave a comment. And any promotion you can do will be greatly appreciated. Thanks!
My contact information:
Indiemade shop: ShadowDogDesigns
Indiemade blog: ShadowDogDesigns' Blog
Artfire studio: ShadowDogDesigns
ArtFire Blog: ShadowDogDesigns' Blog
Google+: Catherine W
Facebook: ShadowDogDesigns - Jewelry
Twitter: ShadowDogDesign
Pinterest: Shadow Dog Designs
Wanelo: ShadowDog
Amazine: ShadowDogDesigns
Rebelmouse: ShadowDogDesigns
Flickr: Shadow Dog Designs' Photostream
Beautifully Unique Handmade Jewelry
» Tagged:
artisan
,
boho
,
ceramic
,
dichroic pendant
,
dog bandana
,
earrings
,
flower
,
fun
,
funky
,
gemstone
,
Halloween
,
handmade
,
harlequin
,
Indiemade
,
jewelry
,
lampwork
,
necklace
,
Shadow Dog Designs
,
ShadowDogDesigns
,
shell
,
white copper
» Share: