Fresh Handmade Picks From Indiemade Friends!
Posted April 4, 2015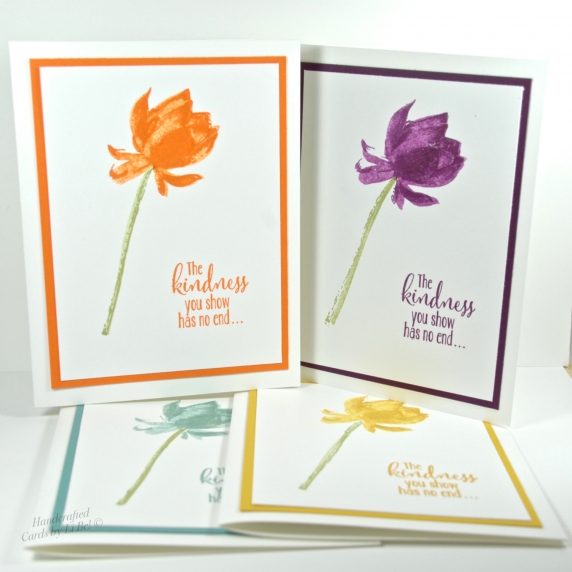 It's a warm, breezy day outside, the day before Easter. All the sun inspired me to pull together a short blog post featuring fresh picks from Indiemade artist friends. All of these picks are handmade with much care and love from the artists included. Enjoy!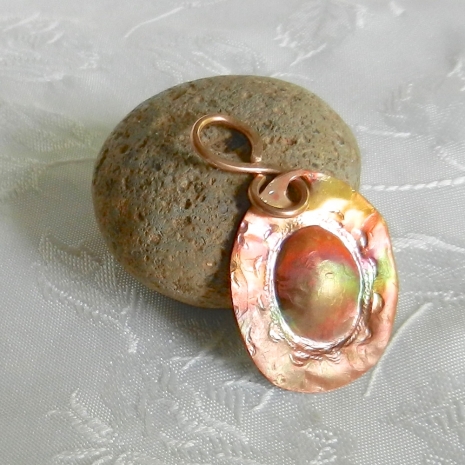 Hammered, chased motif on flames rainbow patina copper pendant handmade by Anna of Anna's Faire
"Captive Baubles" brass wire wrapped dichroic glass earrings handmade by Jo of Umeboshi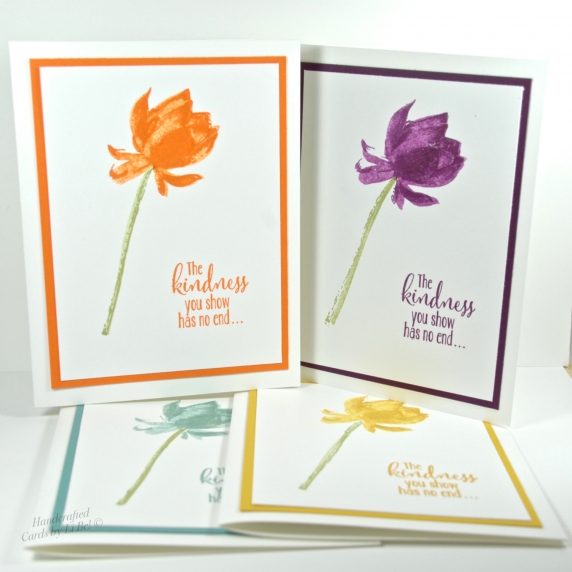 Multi color lotus thank you cards, set of 4, handmade by Lisa of Cards by Li Be!
Three piece beaded cheese knife set with hand painted serving plate handmade by Mary Beth of The Twisted Redhead
Soft hand kit lacy blackberry baby hat and booties with flower handmade by Nancy of Jazz it Up with Designs by Nancy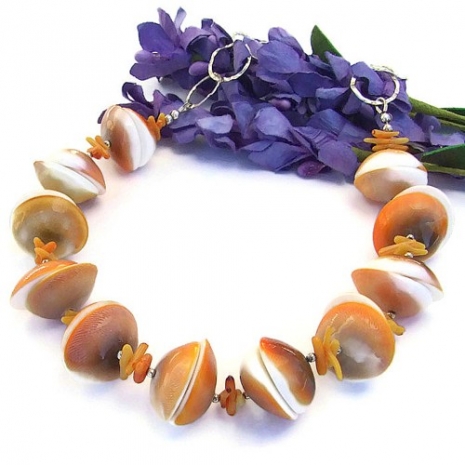 Eye of Shiva shell artisan necklace with orange coral and hammered sterling chain handmade by Catherine of Shadow Dog Designs
Thank you for taking a look at these fresh picks from Indiemade artist friends (and me). Please visit the shops to see other fabulous handmade items. maybe you'll find something you can't live without!
Thank you for stopping by and browsing. If you would like to make my day, and the day of the artists included, please leave a comment. And, as always, and promo will be greatly appreciated (:
---
My contact information:
Indiemade shop: ShadowDogDesigns
Indiemade blog: ShadowDogDesigns' Blog
Artfire studio: ShadowDogDesigns
ArtFire Blog: ShadowDogDesigns' Blog
Google+: Catherine W
Facebook: ShadowDogDesigns - Jewelry
Twitter: ShadowDogDesign
Pinterest: Shadow Dog Designs
Wanelo: ShadowDog
Amazine: ShadowDogDesigns
Rebelmouse: ShadowDogDesigns
Flickr: Shadow Dog Designs' Photostream
---
Beautifully Unique Handmade Jewelry
for the Discerning Woman
» Share: