First and Second - Wonderful Handmade Wednesday on Indiemade - September 30, 2015
Posted September 30, 2015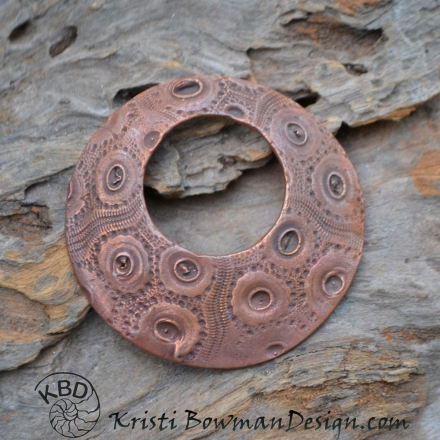 Doing so many arts festivals weekend after weekend really cuts into my time, trying to recover from the show and organizing, trying to make new items, trying to catch up and trying to finish scheduled things, like this blog. Oh . . . and also have a life - LOL! But it's all good and usually keeps me out of trouble!
To save some time, this week's "Wonderful Handmade Wednesday on Indiemade" features alternating first and second items from the studios of the artists featured. I don't know about you, but I love posts like since they always show such a wide variety of items in a wide variety of mediums. Without further ado, here are the "First and Second" items: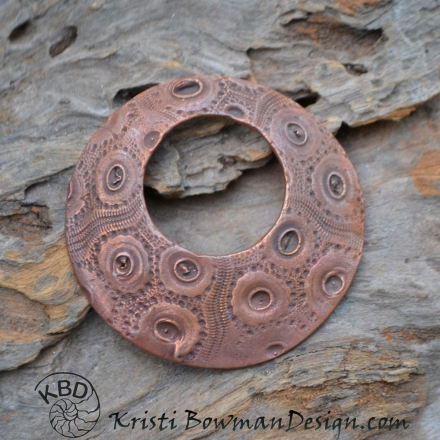 Large copper sea urchin focal handmade by Kristi of KristiBowmanDesign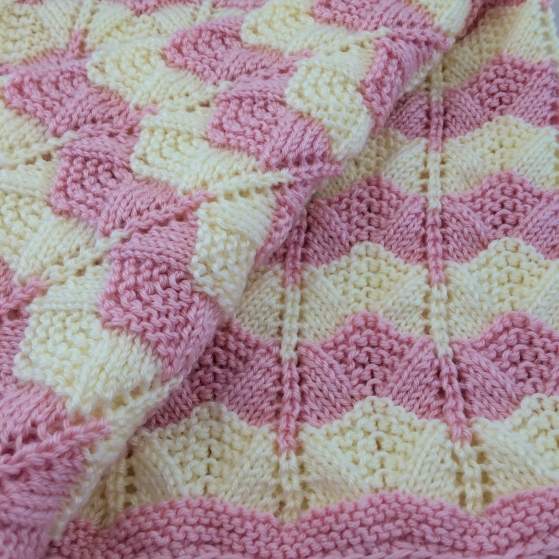 Hand knit pink and cream striped baby blanket handmade by Nancy of Jazz it Up with Designs by Nancy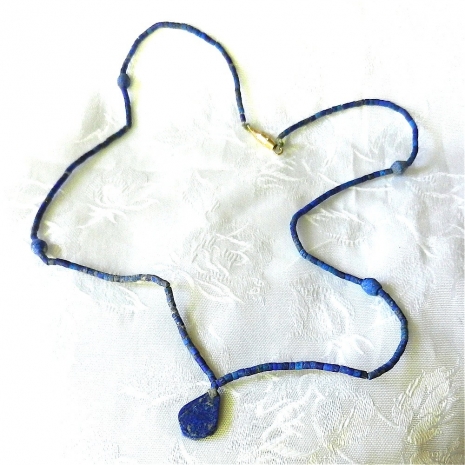 4000+ year old ancient hand crafted lapis lazuli bead and pendant necklace offered by Anna of Anna's Faire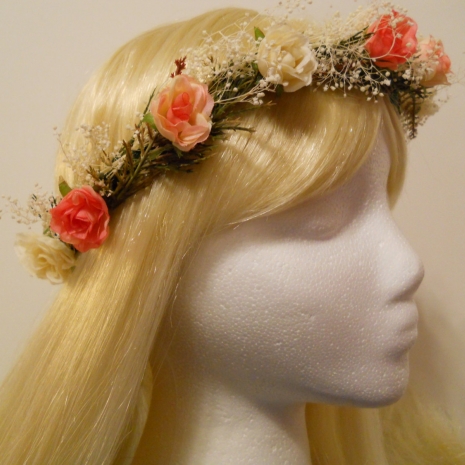 Coral and pink roses flower crown with babies breath for a wedding / flower girl handmade by Michele of MicheleMyFairy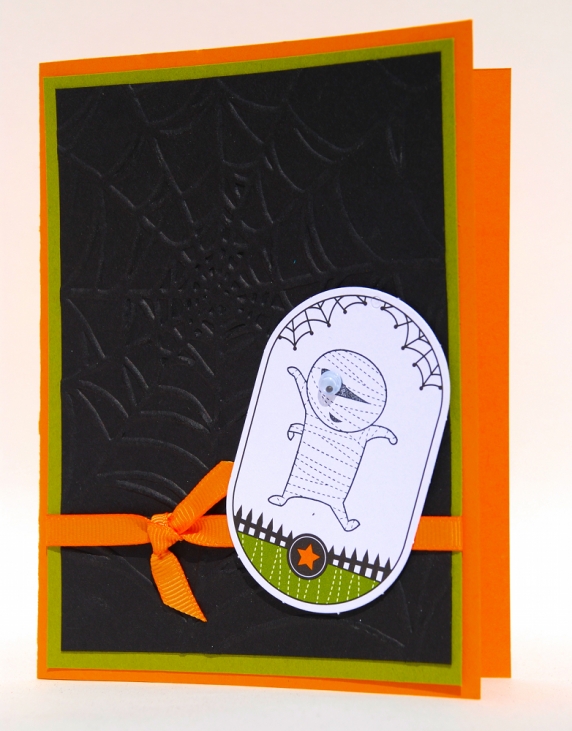 Spooky Mummy green, black and orange Halloween card handmade by Lisa of Cards by Li Be!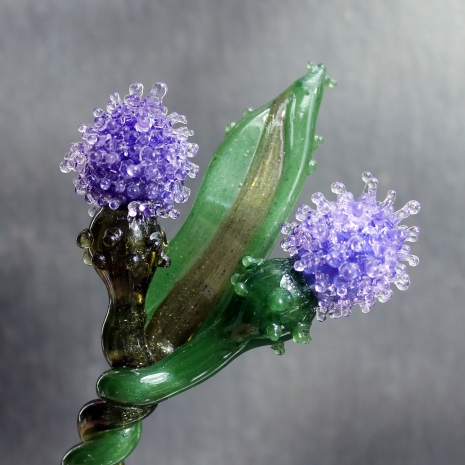 Hand blown long stem purple glass thistle handmade by Breanna of Untamed Rose
"Fire on the Mountain" dichroic glass dangle earrings handmade by Jo of Umeboshi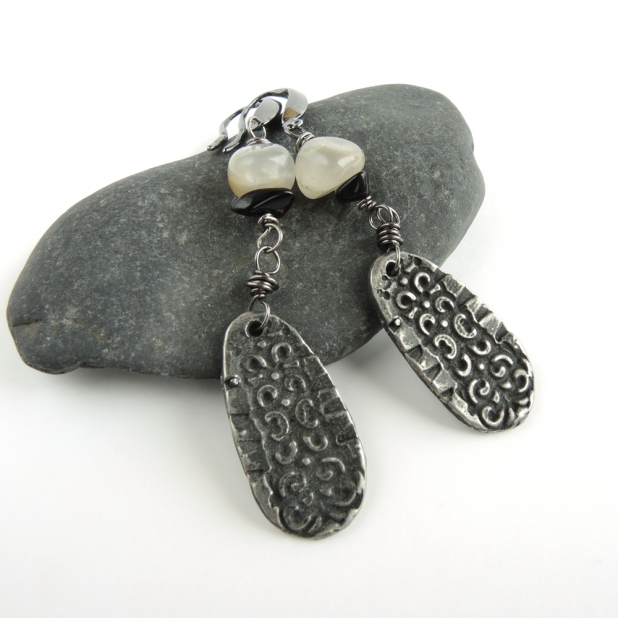 Textured grey pewter and moonstone dangle earrings handmade by Pamela of Pebbles at my Feet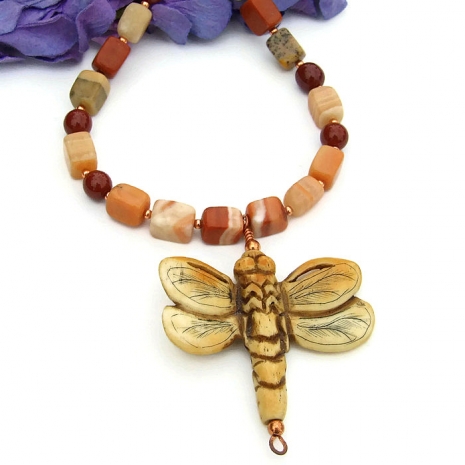 Carved bone dragonfly pendant necklace with mixed jasper and copper handmade by Catherine of Shadow Dog Designs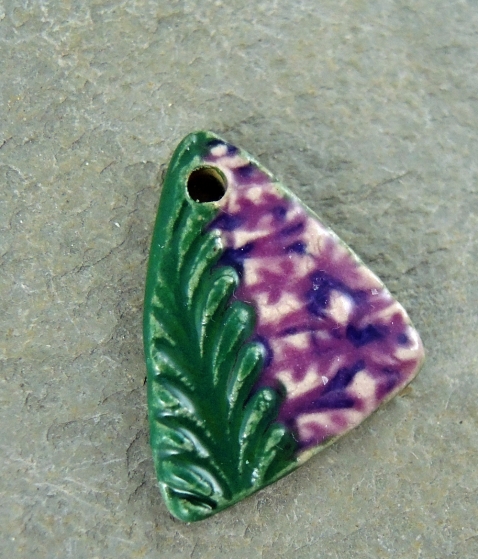 Green and purple triangle chevron ceramic stoneware pendant handmade by Linda of Linda Landig Jewelry
Camouflage doggie bones and embroidered paw print coffee cup sleeve / cold drink wrap handmade by Donna of SewAmazin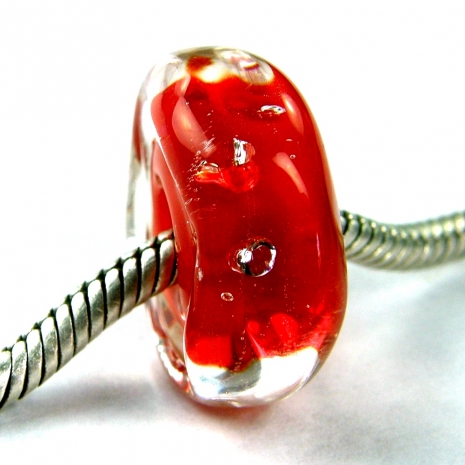 Large hole red lampwork glass slider bead with cubic zirconias handmade by Charlotte of Covergirlbeads
I hope you enjoyed these selections! If you would like to make my day and the day of the artists featured, please leave a comment. And any promotion you can do will be greatly appreciated. Thanks!
My contact information:
Indiemade shop: ShadowDogDesigns
Indiemade blog: ShadowDogDesigns' Blog
Artfire studio: ShadowDogDesigns
ArtFire Blog: ShadowDogDesigns' Blog
Google+: Catherine W
Facebook: ShadowDogDesigns - Jewelry
Twitter: ShadowDogDesign
Pinterest: Shadow Dog Designs
Wanelo: ShadowDog
Amazine: ShadowDogDesigns
Rebelmouse: ShadowDogDesigns
Flickr: Shadow Dog Designs' Photostream
Shadow Dog Designs
Beautifully Unique Handmade Jewelry
for the Discerning Woman
» Tagged:
antique
,
baby blanket
,
beverage sleeve
,
cards
,
ceramic pendant
,
copper
,
dragonfly
,
earrings
,
flower crown
,
focal
,
Indiemade
,
lampwork
,
necklaces
,
Shadow Dog Designs
,
ShadowDogDesigns
» Share: