First and Foremost - Wonderful Handmade Wednesday on Indiemade - July 7, 2015
Posted July 7, 2015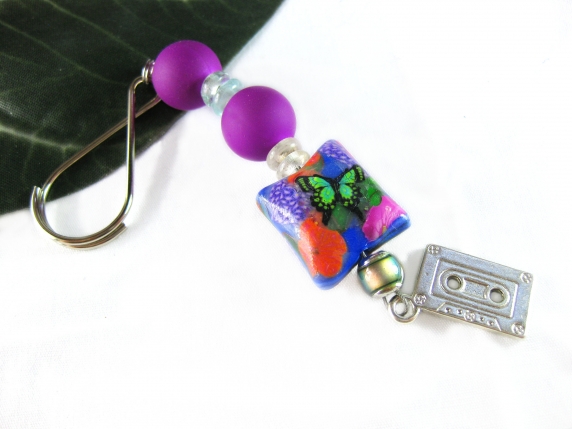 It seems this Wonderful Handmade Wednesday post snuck up on me. Wasn't the last Handmade Wednesday post just yesterday? This week I decided to highlight the "First and Foremost" handmade, vintage or antique item in each shop.
"First": coming before all others in time or order; earliest
"Foremost": before anything else in rank, importance, or position; in the first place
As you can see, all of the items featured are first and foremost in beauty and skill. What a variety there is: an ancient amulet over 4000 years old to brand new jewelry and other handmade items. I hope you enjoy all of these first and foremost beauties as much as I did sharing them here: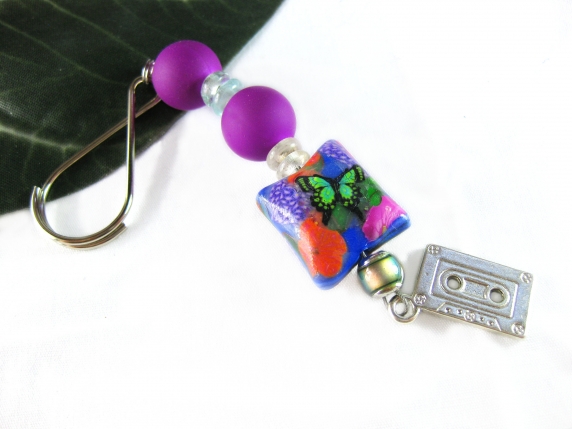 Purple and fuchsia key ring with a polymer clay butterfly bead, choose charm, handmade by Mary Beth of The Twisted Redhead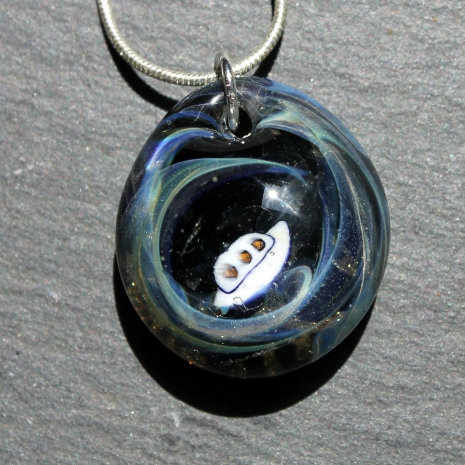 UFO, with three aliens in the windows, starry night glass pendant handmade by Breanna of Untamed Rose
"Twisted Rainbows" dichroic glass post earrings handmade by Jo of Umeboshi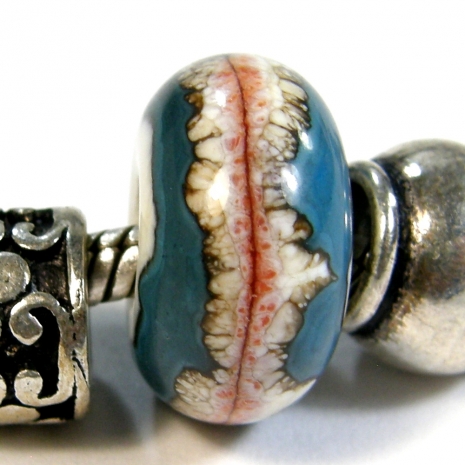 Large hole ivory, sky blue and coral Southwest lampwork bead handmade by Charlotte of Covergirlbeads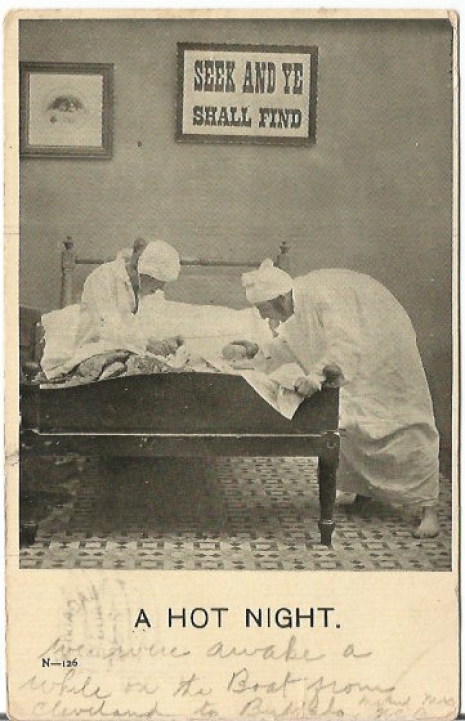 "A Hot Night" vintage comic postcard of an old couple in night gowns getting ready for bed , pre-1907, offered by Colleen of PostcardsInTheAttic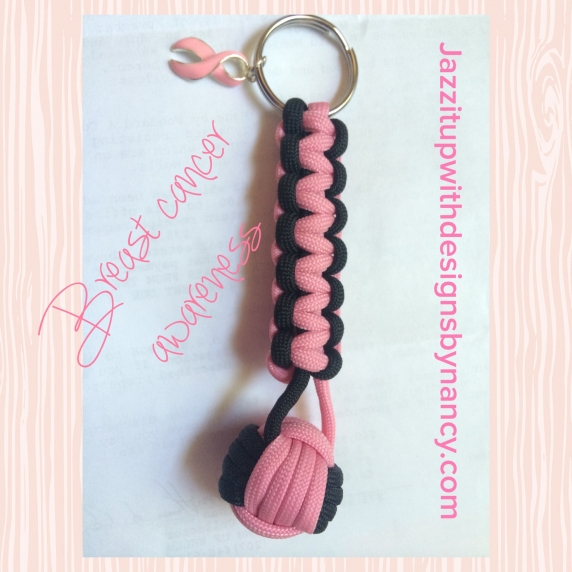 Two colors (you pick) monkey fist key chain, add awareness charm, handmade by Nancy of Jazz it Up with Designs by Nancy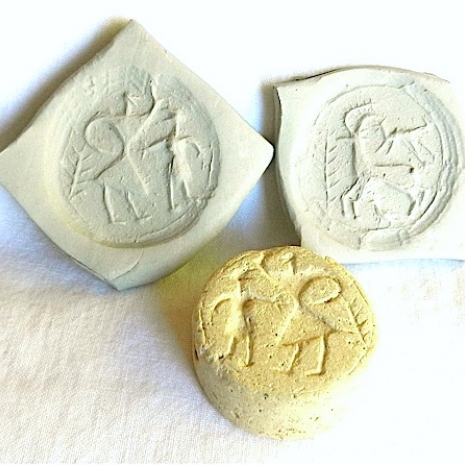 Authenticated and published Bactrian amulet, ca 4000 years old offered by Anna of Anna's Faire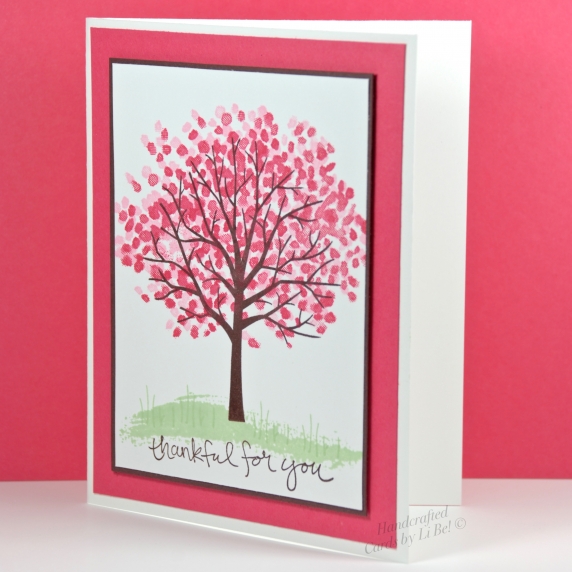 Handstamped pink blossoming tree thank you greeting card handmade by Lisa of Cards by Li Be!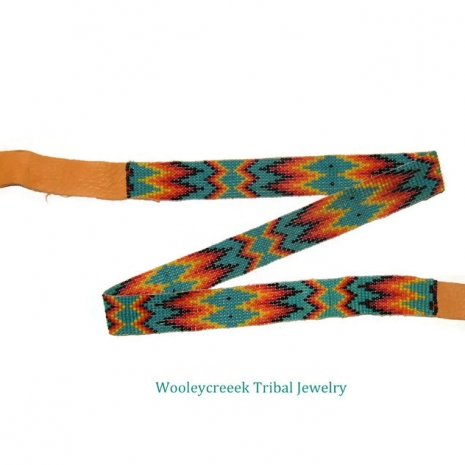 Bead pattern for a loom woven Creek design hat band by Carmon of Wooleycreek Tribal Jewelry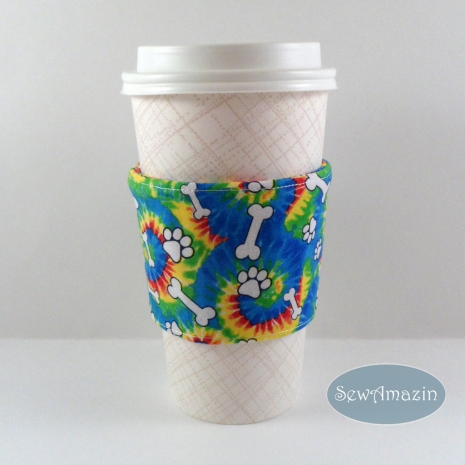 Reusable, ecofriendly tie dye doggie bone and paw print coffee cup sleeve / cold drink wrap handmade by Donna of SewAmazin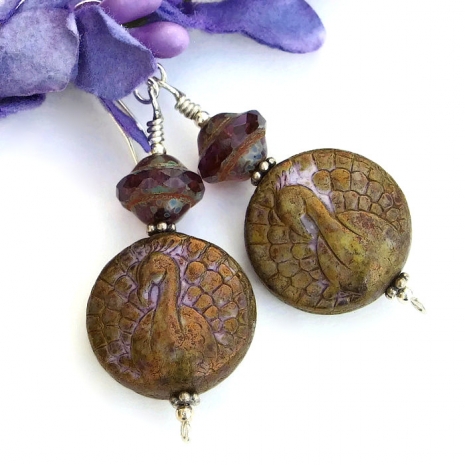 Violet and copper Czech glass 3-D peacock earrings handmade by Catherine of Shadow Dog Designs
I hope you enjoyed these selections! If you would like to make my day and the day of the artists featured, please leave a comment. And any promotion you can do will be greatly appreciated. Thanks!
Shadow Dog Designs
Beautifully Unique Handmade Jewelry
for the Discerning Woman
» Tagged:
antique
,
cards
,
glass
,
handmade
,
Indiemade
,
jewelry
,
lampwork
,
peacock
,
postcards
,
sewing
,
Shadow Dog Designs
,
ShadowDogDesigns
,
UFO
,
vintage
» Share: