The Endless Summer - Wonderful Handmade Wednesday on Indiemade - July 22, 2015
Posted July 22, 2015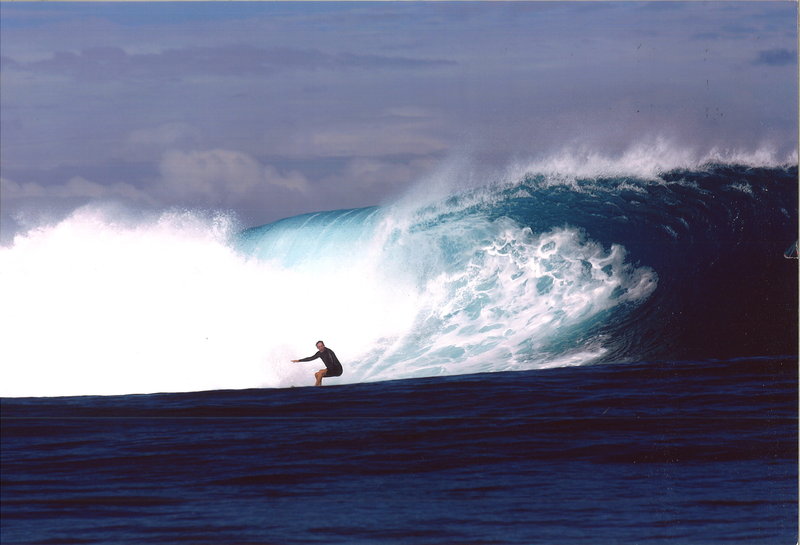 Yesterday, as I was taking the handsome and oh-so-lovable Seamus to doggie daycare so he can romp and play with his four-footed and two-footed buddies (and come home totally tired out - the real ulterior motive), I was listening to NPR's "Morning Edition" like I normally do. I'll be the first to admit that I am an NPR junkie - love their wide variety of insightful reporting.
Anyway, an interview of William Finnegan really caught my ear. William Finnegan is a New Yorker journalist and author, having covered wars and other controversies. But he is also a long-time surfer. He just published a book about surfing, tracing his love for it to his childhood watching waves break in Ventura, CA. "It seemed, "like they were arriving from some celestial workshop . . . carved by ocean angels," he writes. "I wanted to be out there, learning to dance on water."" Well, I was hooked with those beautiful words. The interview goes on about him surfing all over the world, trying to find the perfect wave. He is 62 now and continues to surf.
Here's the NPR interview with William Finnegan: A Lifelong Surfer Explains Why There's No Such Thing As A 'Perfect' Wave
Mr. Finnegan brought up The Endless Summer, a classic surfing documentary that heavily influenced him. I saw the film many, many years ago and always thought it would have been fun to quest for the "perfect" wave. Here's a trailer: The Endless Summer
So all of this is a long way of explaining how the theme for this week's Wonderful Handmade Wednesday post came about - The Endless Summer. I scoured the shops of Indiemade friends and came up with a great selection of oceany items, mostly in shades of blue but with one red item included. See the waves, the anemones, the corals, the sea shells, the glorious blues of the ocean where Mr. Finnegan wanted to learn to dance: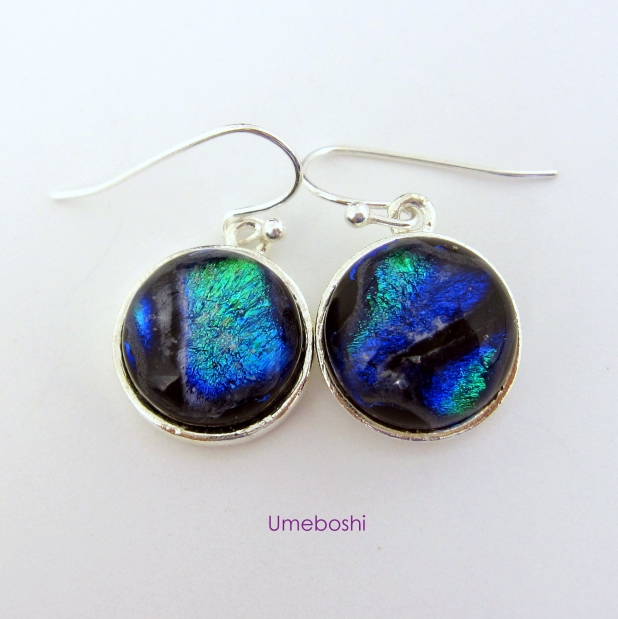 "Sea Goddess" dichroic fusd glass dangle earrings handmade by Jo of Umeboshi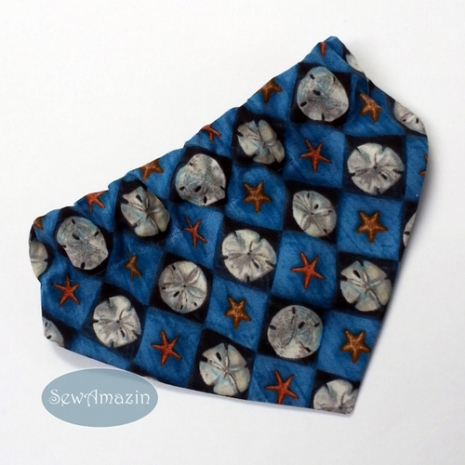 Sand dollars and starfish summer bead dog bandana handmade by Donna of SewAmazin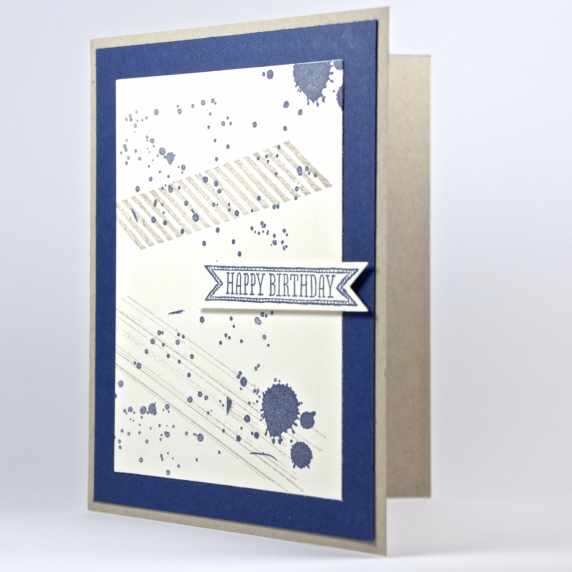 Navy blue birthday greeting card in a grunge style handmade by Lisa of Cards by Li Be!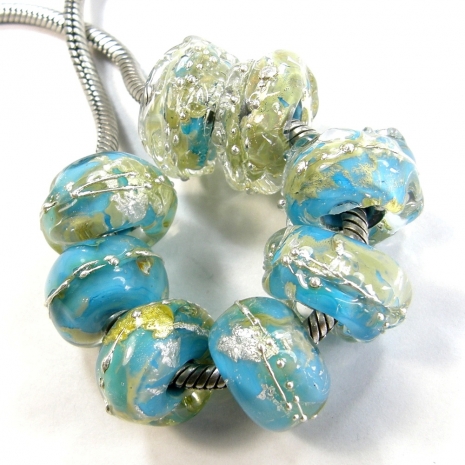 Opaque dark turquoise nugget lampwork beads encased in clear glass with silver leaf and fine silver handmade by Charlotte of Covergirlbeads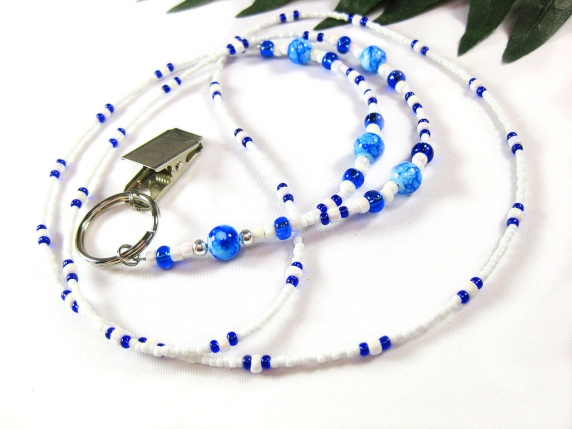 Cobalt blue and white badge / ID necklace with water stain design beads handmade by Mary Beth of The Twisted Redhead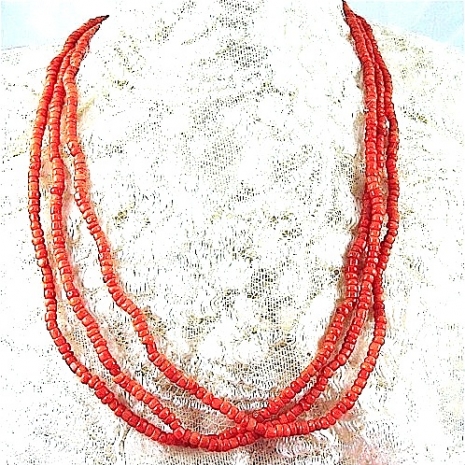 Rare red rose natural Mediterranean coral beads, three strands, offered by Anna of Anna's Faire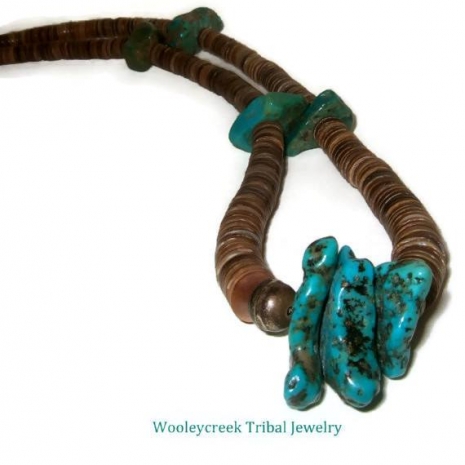 Genuine turquoise nugget and graduated heishe shell traditional tribal style necklace handmade by Carmon of Wooleycreek Tribal Jewelry
"Seabreeze" green and teal lampwork and bead bangle bracelet handmade by Nancy of Jazz it Up with Designs by Nancy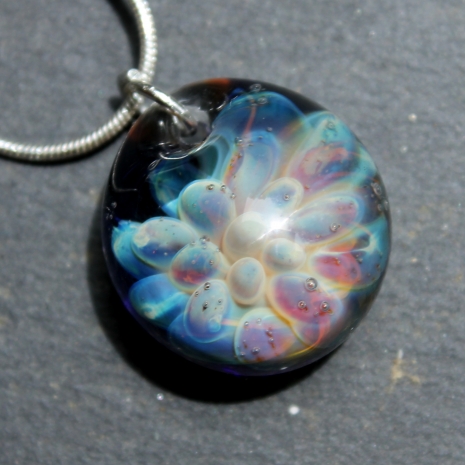 "Blue Implosion" hand blown borosilicate glass pendant handmade by Breanna of Untamed Rose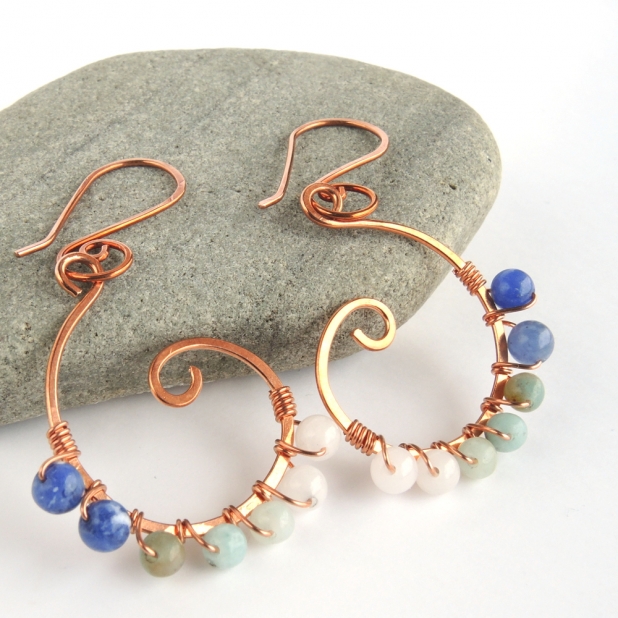 Ocean wave design copper wire wrapped earrings with sodalite, quuartz and amazonite handmade by Pamela of Pebbles at my Feet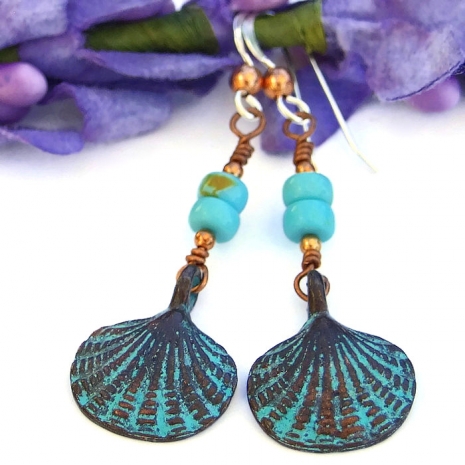 Mykonos seashell and Sleeping Beauty turquoise earrings handmade by Catherine of Shadow Dog Designs
I hope you have enjoyed these ocean inspired selections! If you would like to make my day and the day of the artists featured, please leave a comment. And any promotion you can do will be greatly appreciated. Thanks!
My contact information:
Indiemade shop: ShadowDogDesigns
Indiemade blog: ShadowDogDesigns' Blog
Artfire studio: ShadowDogDesigns
ArtFire Blog: ShadowDogDesigns' Blog
Google+: Catherine W
Facebook: ShadowDogDesigns - Jewelry
Twitter: ShadowDogDesign
Pinterest: Shadow Dog Designs
Wanelo: ShadowDog
Amazine: ShadowDogDesigns
Rebelmouse: ShadowDogDesigns
Flickr: Shadow Dog Designs' Photostream
Shadow Dog Designs
Beautifully Unique Handmade Jewelry
for the Discerning Woman
» Tagged:
braclets
,
cards
,
dog bandanas
,
earrings
,
handmade
,
lampwork beads
,
necklaces
,
ocean
,
penants
,
Shadow Dog Designs
,
ShadowDogDesigns
,
surfing
» Share: