Easter Egg Colors - Wonderful Handmade Wednesday on Indiemade - March 23, 2016
Posted March 23, 2016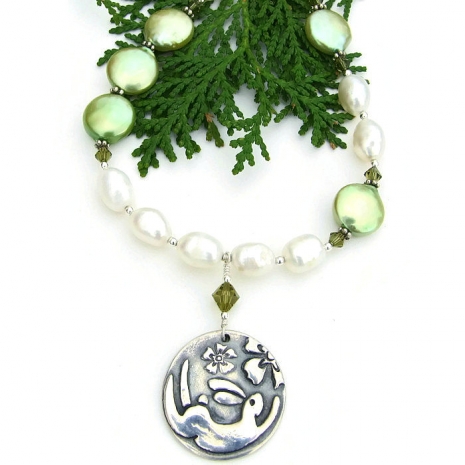 Easter Sunday is almost on us, coming fairly early this year. In celebration of Easter, I decided to base this Wonderful Handmade Wednesday post on the glorious colors of Easter eggs, since there will be millions dyed, hunted and rolled come Sunday. There is an old Latin proverb: "Omne vivum ex ovo," which means "all life comes from an egg." Many ancient cultures the world over believed the whole universe was created from an egg, the egg an important symbol of life. Before Christianity, eggs were revered by pagans as a symbols of fertility and resurrection and played important roles in their return-of-spring celebrations. Christians used Easter eggs (which started to be painted around the 13th century) to represent Jesus' emergence from the tomb and his resurrection. However, many scholars point out that ancient Persians painted eggs for Nowrooz, their New Year celebration falling on the Spring Equinox, a tradition that continues to this day and was picked up by cultures and religions around the world.
Here are beautiful handmade items with Easter egg colors by artists from Indiemade. I hope you enjoy them.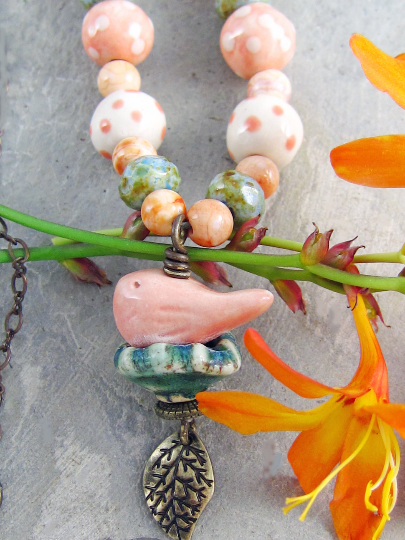 Ceramic Peach Bird in Green Nest Pendant Necklace Handmade by Linda of Linda Landig Jewelry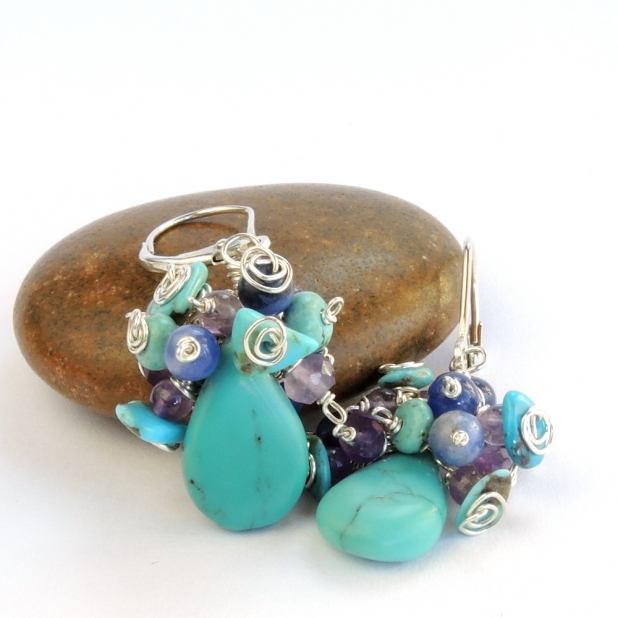 Turquoise, Amethyst and Sodalite Gemstone Cluster Earrings with Sterling Silver Handmade by Pamela of Pebbles at My Feet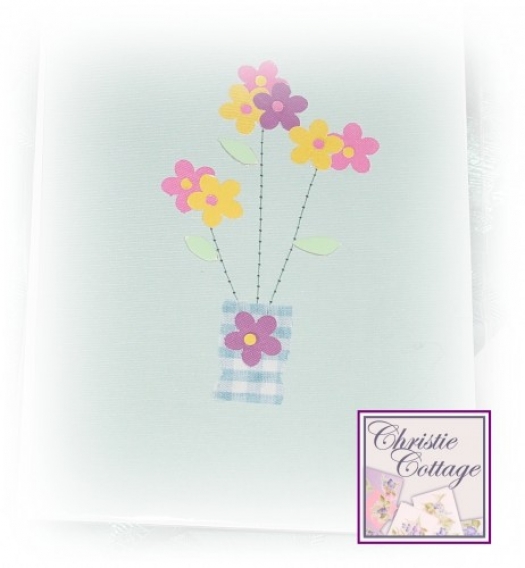 Flowers in Vase Mixed Media Blank Greeting Card Handmade by Jacki of Christie Cottage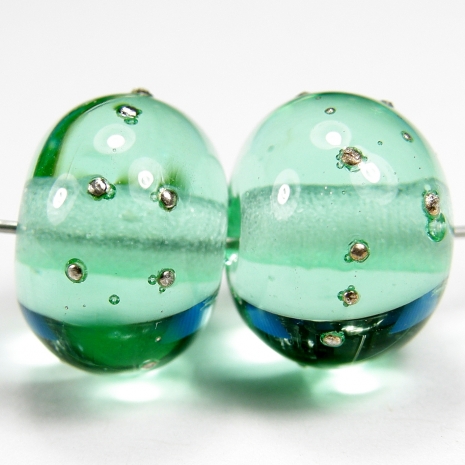 Transparent Pale Emerald Green Lampwork Glass Beads Handmade by Charlotte of Covergirlbeads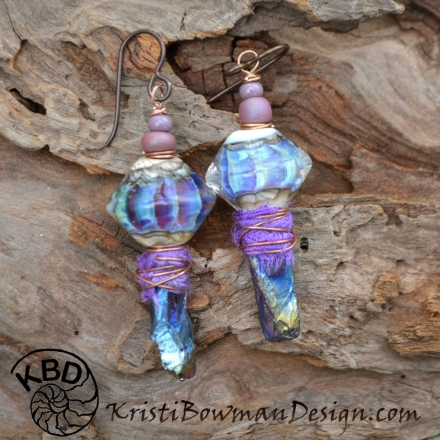 Vortex Spikes, Lampwork and Aurora Borealis Crystal Point Earrings Handmade by Kristi of Kristi Bowman Design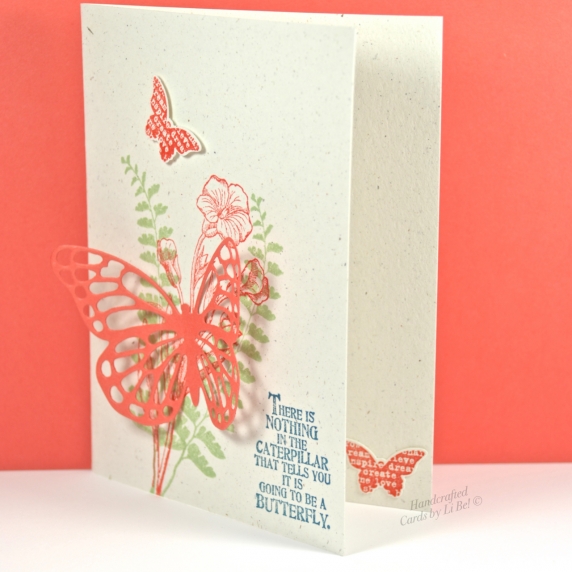 Delicate Butterfly Card with Inspirational Quote Handmade by Lisa of Cards by Li Be!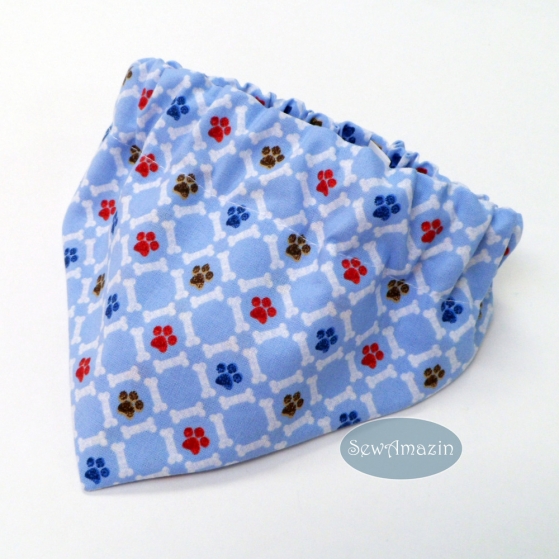 Paws and Bones Blue Dog Scrunchie Bandana Handmade by Donna of SewAmazin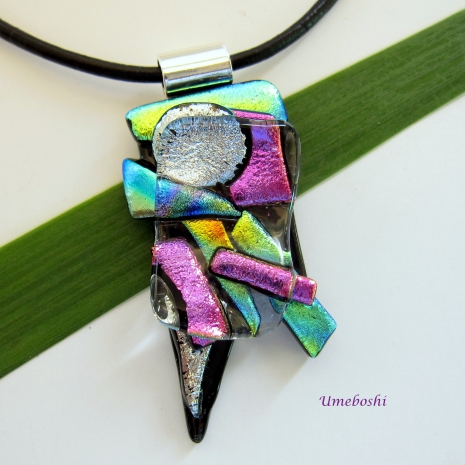 Abstract Multicolored Dichroic Fused Glass Free Form Pendant Handmade by Jo of Umeboshi Jewelry Designs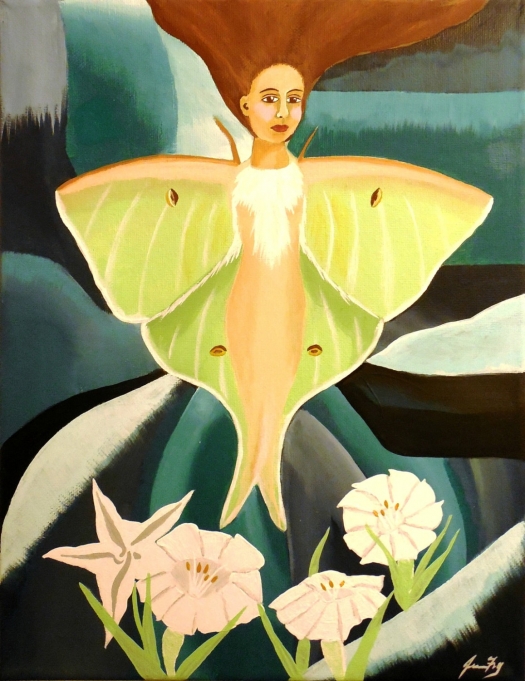 Luna's Moonlit Garden Original Canvas Painting Pop Surrealism of Luna Moth, 11x14, by Jeanne of Jeanne Fry Art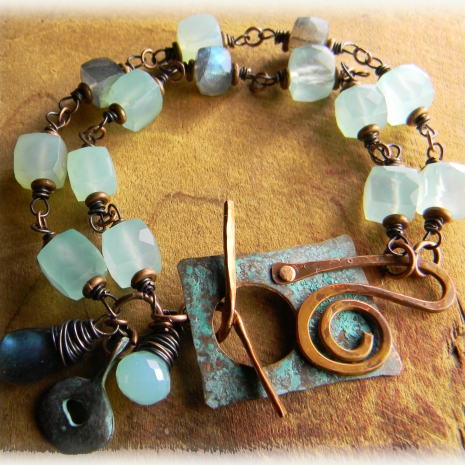 Rustic Copper Bracelet with Aqua Chalcedony and Blue Flash Labradorite Beaded OOAK Jewelry Handmade by Gloria of Chrysalis Tribal Designs
Peach Womens Neckwarmer Cable Twist Handknit Rose Buttons Caron Simply Soft Handmade by Nancy of Jazz it Up with Designs by Nancy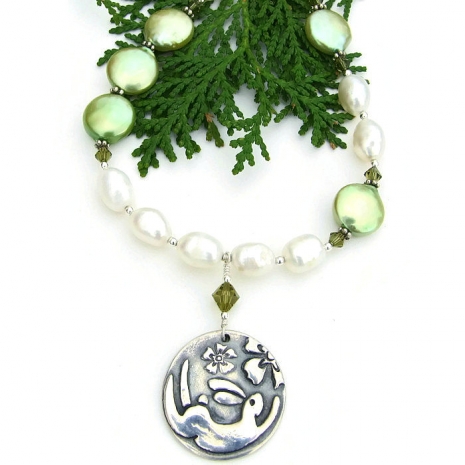 Rabbit Pendant and Pearl Necklace, Easter Mothers Day Jewelry Handmade by Catherine of Shadow Dog Designs
I hope you enjoyed these "Easter egg" selections! If you would like to make my day and the day of the artists featured, please leave a comment. And any promotion you can do will be greatly appreciated. Thanks!
My contact information:
Indiemade shop: ShadowDogDesigns
Indiemade blog: ShadowDogDesigns' Blog
Artfire studio: ShadowDogDesigns
ArtFire Blog: ShadowDogDesigns' Blog
Google+: Catherine W
Facebook: ShadowDogDesigns - Jewelry
Twitter: ShadowDogDesign
Pinterest: Shadow Dog Designs
Wanelo: ShadowDog
Amazine: ShadowDogDesigns
Rebelmouse: ShadowDogDesigns
Flickr: Shadow Dog Designs' Photostream
Beautifully Unique Handmade Jewelry
» Tagged:
art
,
bracelets
,
cards
,
dog bandana
,
earrings
,
Easter
,
Easter egg colors
,
Easter eggs
,
jewelry
,
lampwork
,
necklaces
,
neckwarmer
,
painting
,
pendants
,
rabbit
,
Shadow Dog Designs
,
ShadowDogDesigns
» Share: