Dazzling Handmade Picks for Black Friday Shopping
Posted November 18, 2015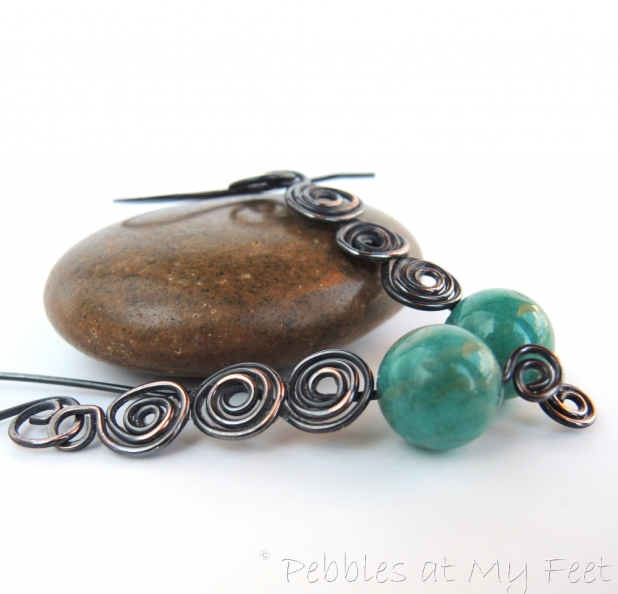 For millions of people, Black Friday, the day after Thanksgiving, is the time to do serious Christmas shopping. In the United States, it's one of the the major shopping days of the year. It's not an official holiday although many people have that day off . . . except if you work in retail.

Ever since the start of the modern Macy's Thanksgiving Day Parade in 1924, the Friday after Thanksgiving has been known as the unofficial start to the holiday shopping season. The term "Black Friday" was actually coined in the 1960s. Back when accounting records were kept by hand, "black" refers to stores moving from the "red" to the "black." Red ink indicated a loss and black ink showed a profit. Many stores depended on holiday sales to move their stores into the "black."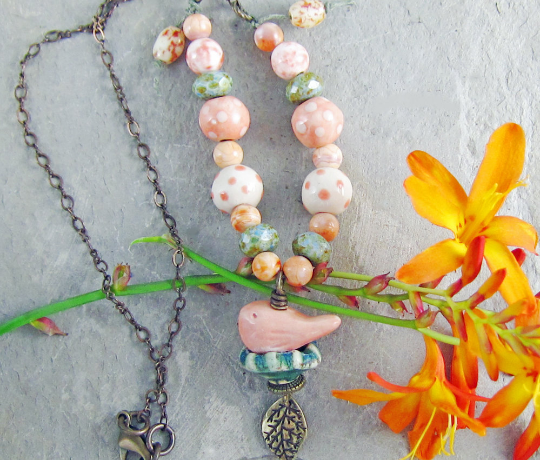 Peach bird on green nest necklace with ceramic beads handmade by Linda of Linda Landig Jewelry
When retailers began to realize big crowds could be drawn by discounting prices, Black Friday became the day to shop. Many stores open at 5:00 a.m. or even earlier (some recently even opening on Thanksgiving Day or starting their Black Friday sales days before) to crowds of people waiting anxiously outside to snap up those doorbuster deals and other discounts. The most shopped for items are electronics and popular toys, but prices may be slashed on everything from home furnishings and apparel.
However, more and more buyers are choosing to shop online, not wanting to battle hordes of people over limited items. Also, many online retailers have pre-Black Friday or special Thanksgiving sales so you don't have to wait to save.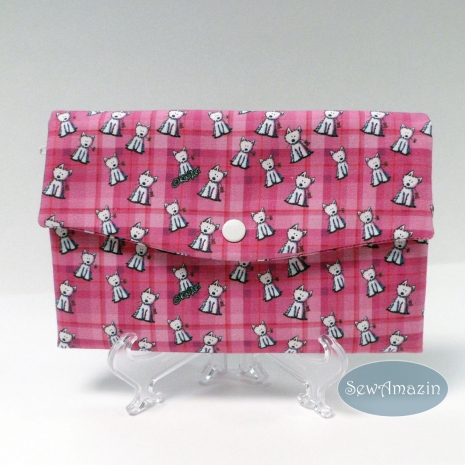 Pink plaid Westies tri-fold fabric wallet / clutch handmade by Donna of SewAmazin
I, for one, do NOT understand the appeal of Black Friday shopping: the waiting, oftentimes in bad weather; the jostling of crowds; the fights over items; and, even the deaths of a few unlucky souls in search of discounted items. In my opinion, the best things to buy are HANDMADE items from hard working artists. These items are NOT mass produced and contain a piece of heart and soul of the artist who created the item. Many of these items are one of a kind pieces, wonderful for gift giving to a loved one. Nothing says LOVE more than a carefully searched out, unique handmade gift!
Here is a selection of handmade items from a group of Indiemade artists, all delightfully perfect and ready to be purchased on Black Friday - or on days before and after. Enjoy!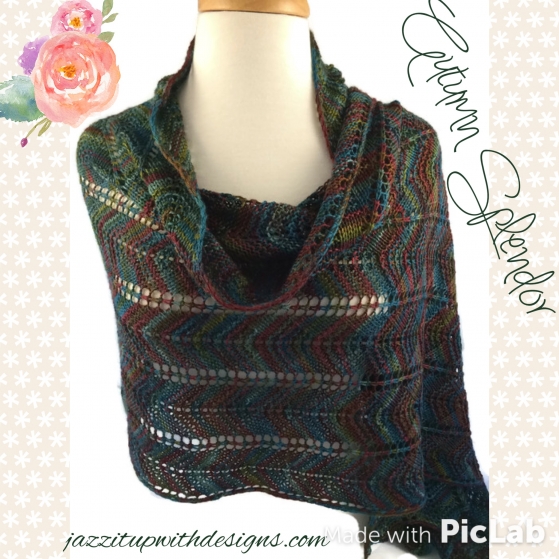 "Autumn Splendor" knit shawl in wool / silk / polyamide blend handmade by Nancy of Jazz it Up with Designs by Nancy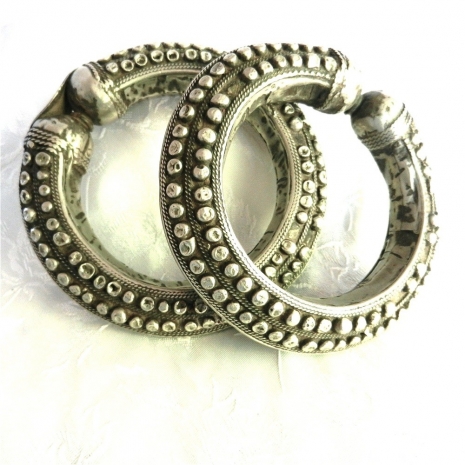 Antique pair of Yemen silver bracelets, Bedouin style over hollow form, offered by Anna of Anna's Faire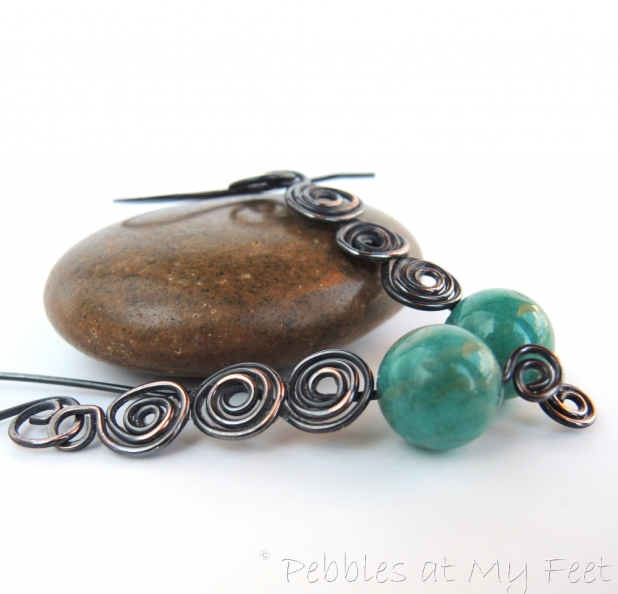 Russiam amazonite gemstone earrings with antiqued copper wirework scrolls handmade by Pamela of Pebbles at my Feet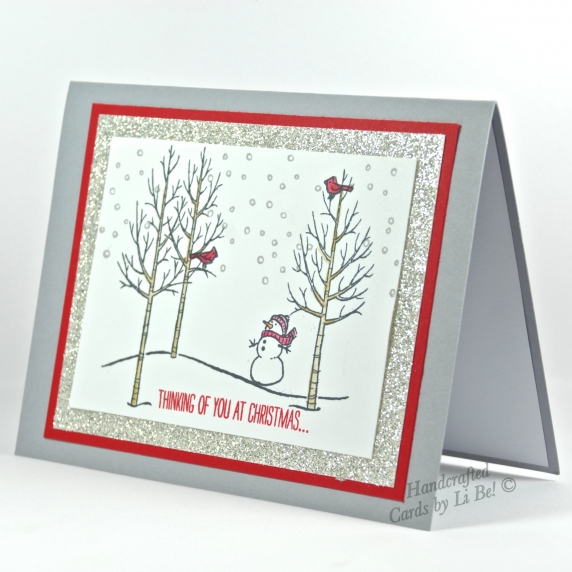 Snowman and cardinals in a winter scene holiday card handmade by Lisa of Cards by Li Be!
Intricate long stemmed boro glass purple thistle handmade by Breanna of Untamed Rose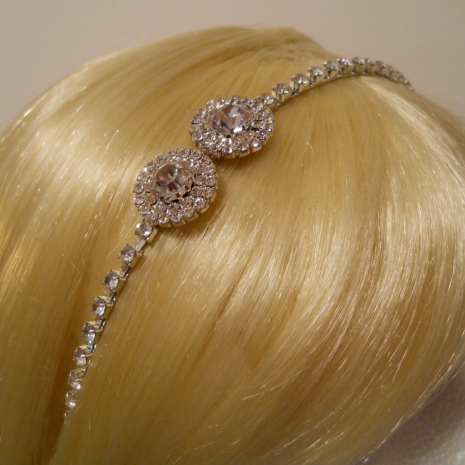 Downton Abbey / Art Deco style rhinestone headband / tiara handmade by Michele of MicheleMyFairy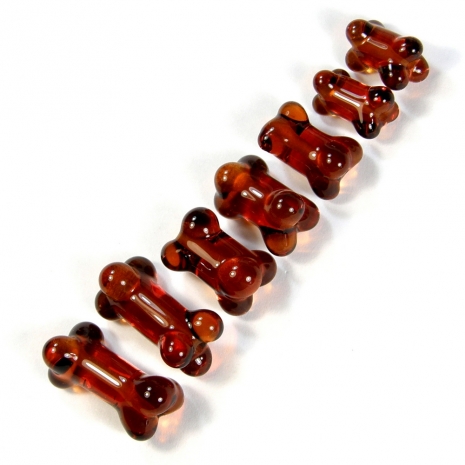 Medium amber lampwork glass dog bone bead handmade by Charlotte of Covergirlbeads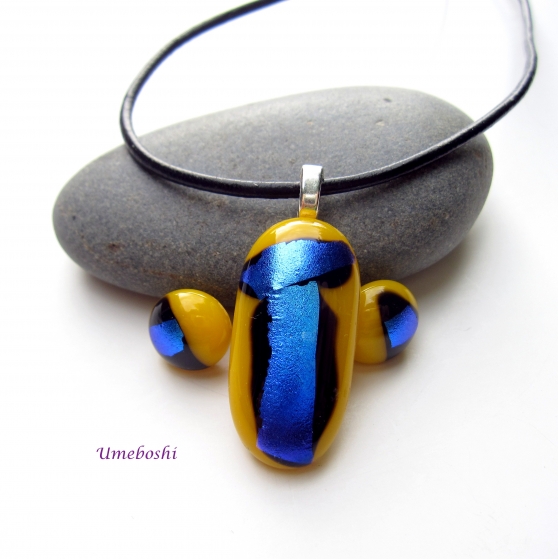 "Paint Me Blue" dichroic glass pendant and earrings set handmade by Jo of Umeboshi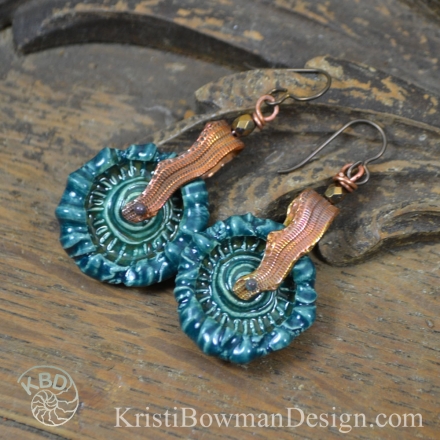 Ceramic and copper flower disc swivel earrings handmade by Kristi of KristiBowmanDesign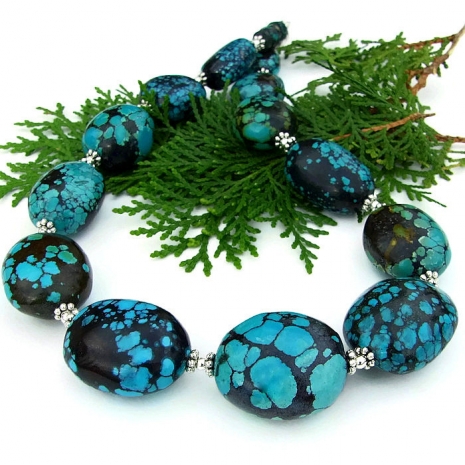 Genuine chunky turquoise smooth nugget necklace with sterling silver handmade by Catherine of Shadow Dog Designs
I hope at least one (or more) of these featured handmade items made it to your Black Friday list of beauties to buy. If you would like to make my day and the day of the artists featured, please leave a comment. And any promotion you can do will be greatly appreciated. Thanks!
My contact information:
Indiemade shop: ShadowDogDesigns
Indiemade blog: ShadowDogDesigns' Blog
Artfire studio: ShadowDogDesigns
ArtFire Blog: ShadowDogDesigns' Blog
Google+: Catherine W
Facebook: ShadowDogDesigns - Jewelry
Twitter: ShadowDogDesign
Pinterest: Shadow Dog Designs
Wanelo: ShadowDog
Amazine: ShadowDogDesigns
Rebelmouse: ShadowDogDesigns
Flickr: Shadow Dog Designs' Photostream
Shadow Dog Designs
Beautifully Unique Handmade Jewelry
for the Discerning Woman
» Tagged:
antique
,
Bedouin
,
boro glass
,
bracelets
,
cards
,
Christmas
,
dichroic glass
,
dog bone beads
,
dogs
,
Downtown Abbey
,
earrings
,
gemstone
,
handmade
,
Indiemade
,
knit
,
lampwork
,
necklaces
,
pendant
,
rhinestone
,
Shadow Dog Designs
,
ShadowDogDesigns
,
shawl
,
thistle
,
turquoise
,
wallet
» Share: