Countdown to Mother's Day - Handmade Gifts - Week 9
Posted May 11, 2017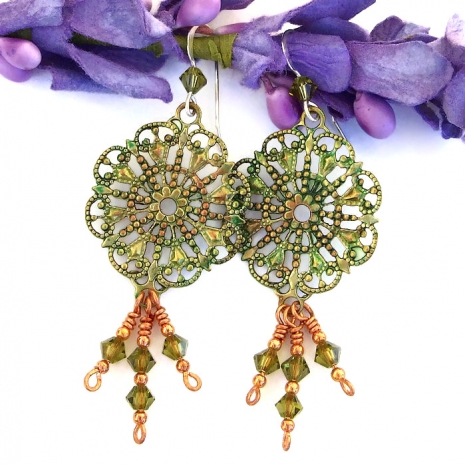 There is an old saying, "All good things must come to an end." It is with a somewhat heavy heart that I have to mention that the Mother's Day Countdown 2017 has come to a close. Week 9 of the Countdown has come and gone . . . and Mother's Day is this Sunday, May 14. If you haven't done your shopping, there is still a bit of time, especially if you use expedited shipping or Mom is willing to wait for her perfect gift. A fabulous place to shop is at Julie and Blu's Mother's Day Countdown collection of handmade items. On their The Blu Print blog, you will find that perfect handmade gift that Mother will love and cherish for years to come. And you can always buy something for yourself! This week, 57 wondrous items were shared by 19 talented artists. The items include: jewelry of many different styles, party items, crochet, knitting, sewing, polymer clay magnets and pushpins, lampwork, woodworking and more - so many different items and techniques. Shop now!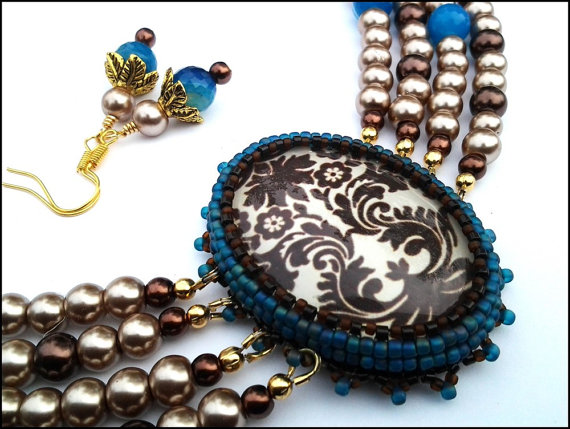 Flower Motif Pendant Necklace with Blue Agate and Glass Pearls, Matching Earrings, Handmade by Kathy of LadyGreenEyesJewelry
I'm sure all of the participants wish Julie and Blue of Polymer Clay Beads by Blue Morning Expressions MANY, MANY THANKS for hosting such a successful Countdown to Mother's Day. And I'm sure everyone will agree that the Countdown was great fun with so many wonderfully creative items that are perfect for even the hardest-to-please Mom!
Here is a small sampling of what can be found in this week's Countdown: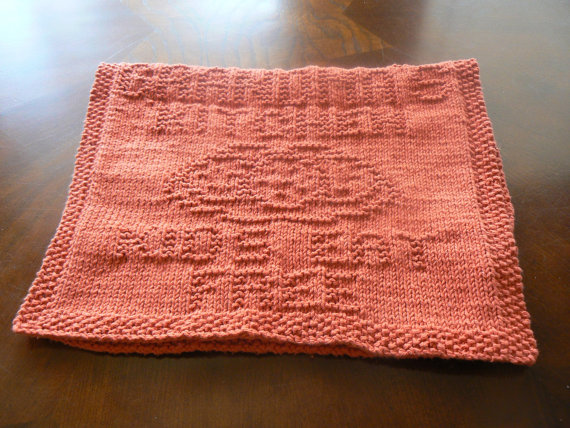 Grandma's Goodies Hand Knit Cotton Dish Towel / Oven Hanger Handmade by Sharon of HollyknitterCreation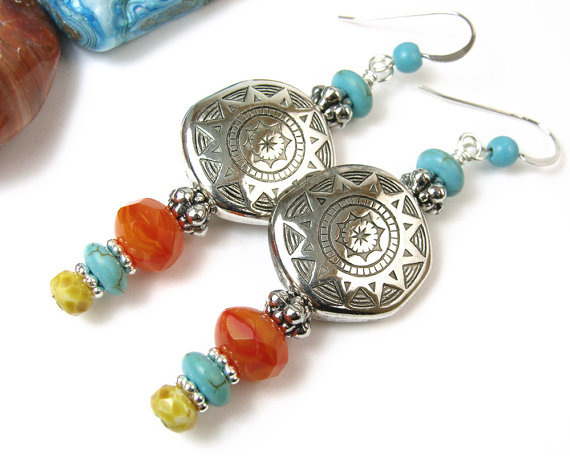 Silver Sun Beaded Boho Earrings Handmade by Mary and Le Gonze of PrettyGonzo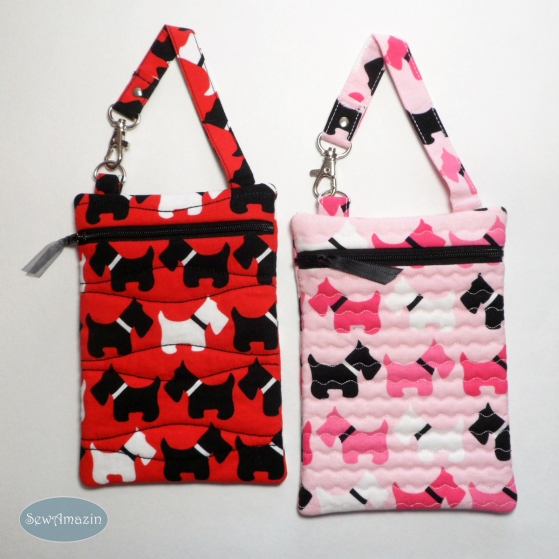 Pink or Red Scottish Terrier Dog Quilted Gadget Case / Cell Phone Pouch Handmade by Donna of SewAmazin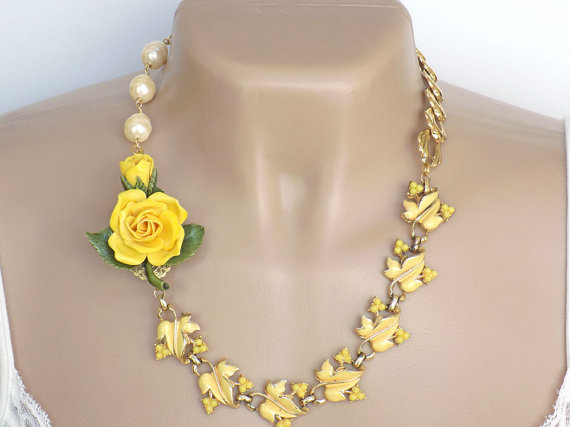 Yellow Statement Flower Necklace Handmade by Sharon of BlondePeachJewelry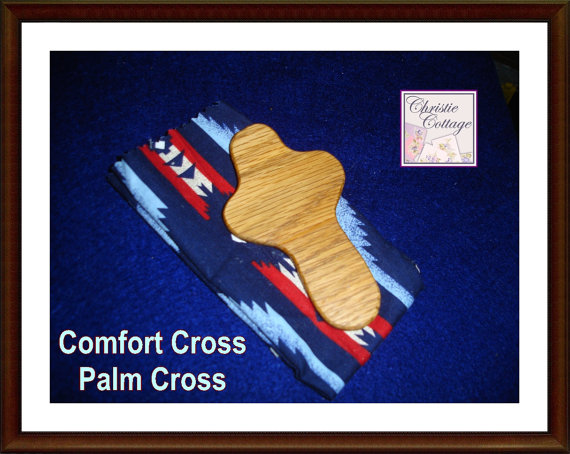 Wood Comfort Cross / Christian Prayer Palm Cross Handmade by Jacki of Christie Cottage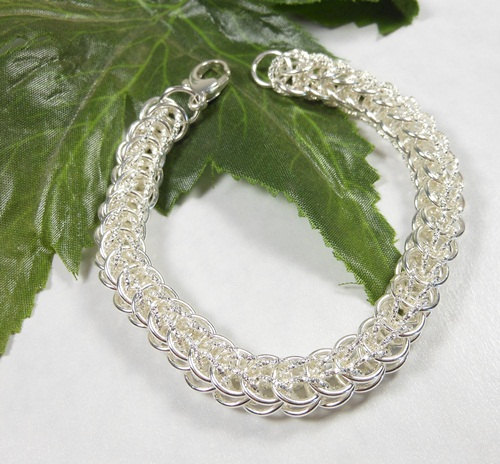 Sterling Silver Full Persian Chainmaille Bracelet Handmade by Cathy of CraftingMemories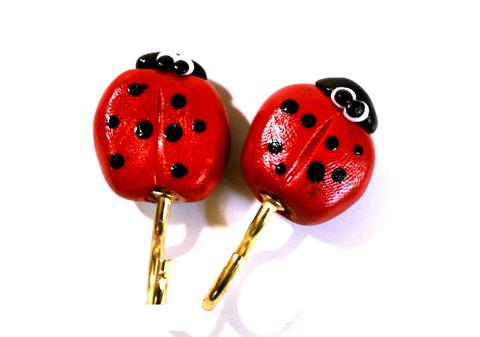 Lady Bug Potholder Refrigerator Kitchen Magnets Handmade by Julie and Blu of Blue Morning Expressions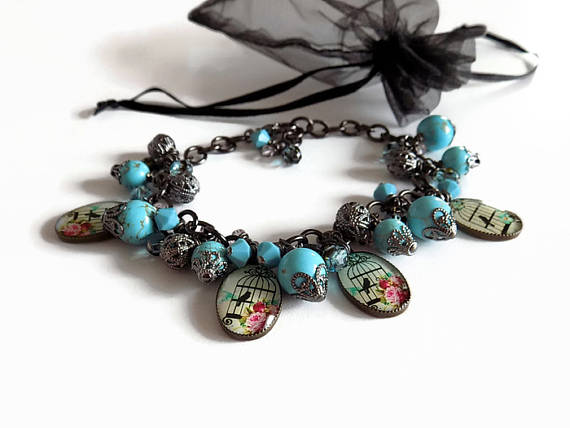 Victorian-style Bird Charm Beaded Bracelet Handmade by Linda of TreasuresofJewels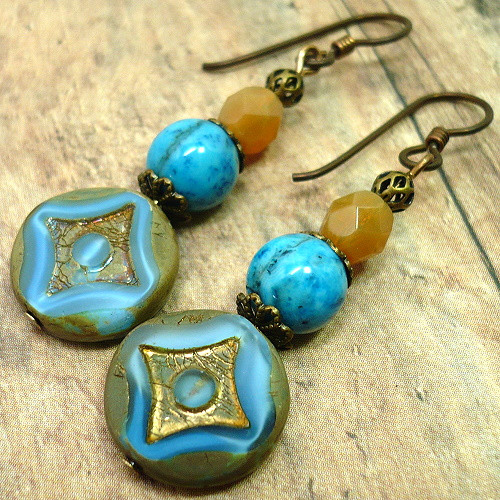 Larimar Blue Crazy Lace Agate Czech Coin Yellow Opal Niobium Earrings Handmade by Kathy of KatsAllThat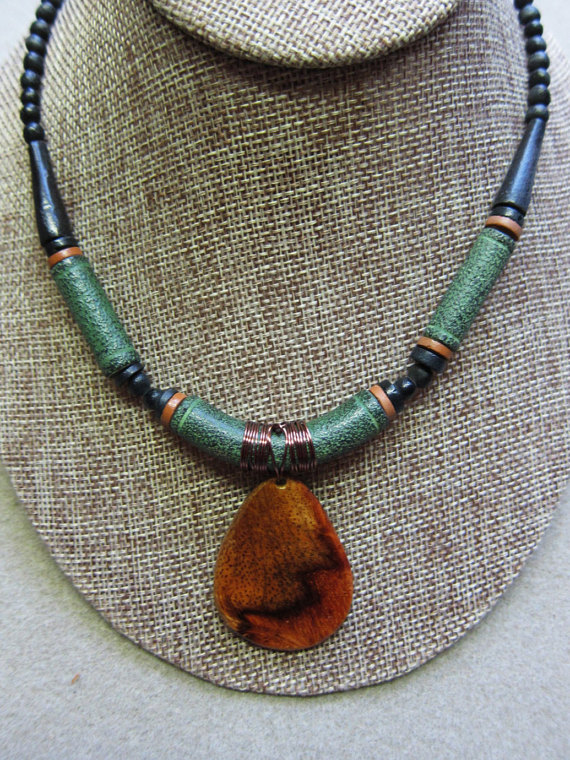 Ecofriendly and Repurposed Exotic Wood Unusual Afzelia Burl Pendant Necklace Handmade by Roxanne of ExoticWoodJewelryAnd
Crocheted and Beaded Cluny Lace Irish Rose Doily Handmade by Ruth of RSSDesignsInFiber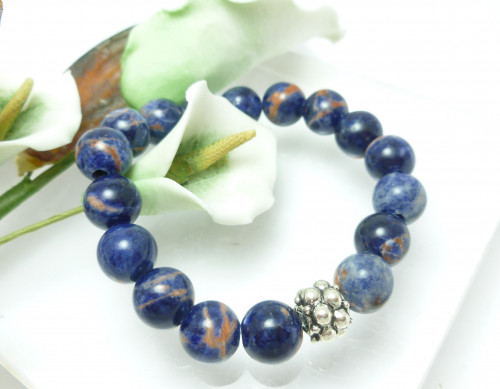 Natural Orange Sodalite Blue Gemstone Stretch Bracelet, Small 6 inch, Handmade by Diane of dianesdangles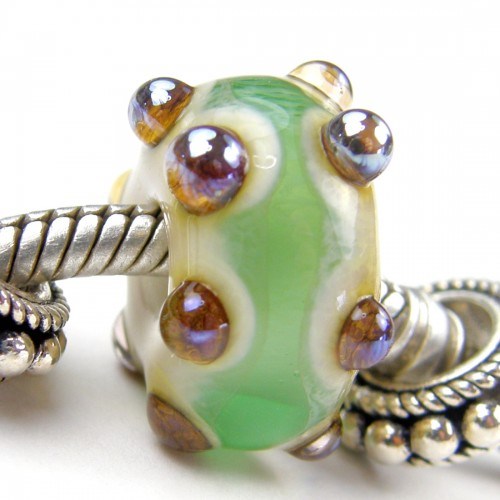 Scalloped and Dotted Emerald Large Hole Lampwork Glass Charm Bead Handmade by Charlotte of Covergirlbeads
Mother and Baby Dolphin Pendant Necklace Handmade by Connie of TheSingingBeader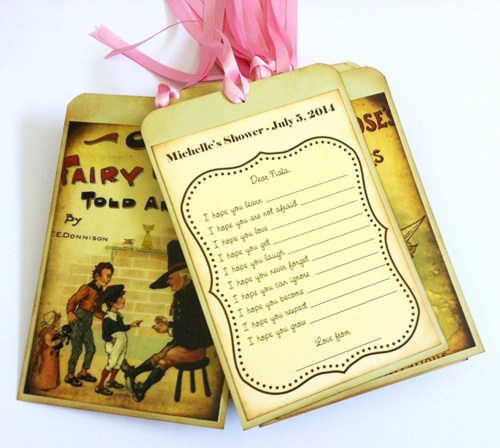 Mother Goose-themed Wish Tags For Baby Shower Handmade by Nat of adorebynat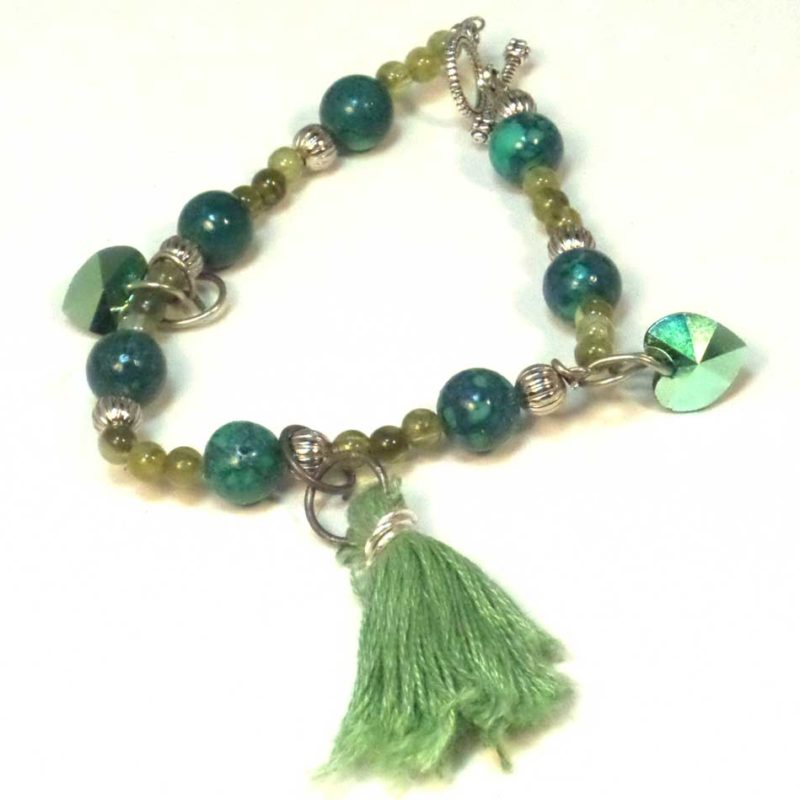 Green Gemstone Bracelet Handmade by Linda of Linor Store Jewelry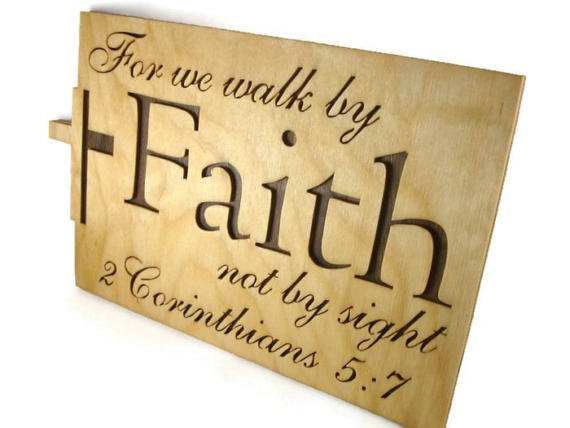 2 Corinthians 5:7 Faith Bible Passage Wall Hanging Plaque Handmade by KevsKrafts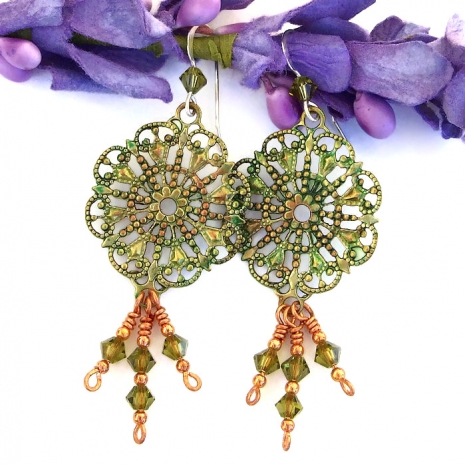 Victorian Vintage-inspired Green Filigree Earrings with Swarovski Crystals Handmade by Catherine of Shadow Dog Designs
To see all the artisan handmade items shared in this week's collection, be sure to click here: Mother's Day Countdown 2017 - Week 9. Hopefully one (or more!) of the handmade and vintage items will make its way to your Mum on this Mother's Day.
Again THANK YOU to Julie and Blu of Polymer Clay Beads by Blue Morning Expressions for all their hard work in putting the Countdown together and for providing a place where we could promote each other and ourselves!
---
» Share: