ENJOY FREE SHIPPING (U.S. ONLY) FOR THE HOLIDAYS AT
*** SHADOW DOG DESIGNS - JEWELRY ***
Countdown to Christmas - Week 12 - Handmade and Vintage
Posted December 8, 2015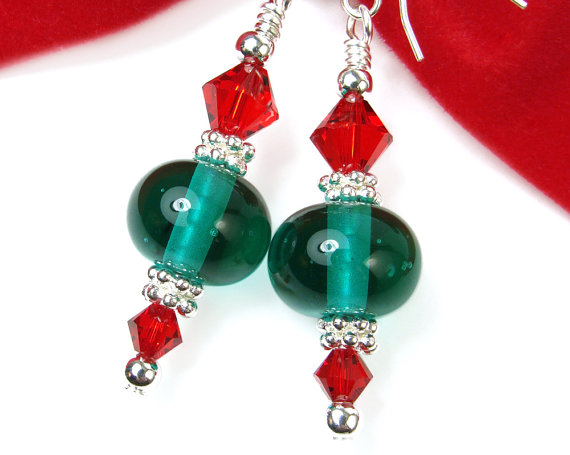 Can you believe that the Countdown to Christmas 2015 has come to an end? It seems when it first starts that the end of the 12 weeks is a loooong way off. But, as we all know, those weeks roll on by very quickly. And Christmas will soon be here. According to the ever ticking Christmas clock, there are only 16 days, 18 hours and 23 minutes until Santa makes his yearly visit. I guess the real question now is: Have you been naughty or nice???

For the past 11 weeks, I have been sharing different renditions of the "12 Days of Christmas." I'm sure, after seeing some of these you will never think of the holiday song the same way again. Here is last week's video in case you missed it, the "12 Days of Christmas" featuring the King's Singers and the Mormon Tabernacle Choir, a classic and beautiful rendition of the song.
I thought the last version of the "12 Days of Christmas" should be something a bit different. The "Twelve Pains of Christmas" is anything but classic . . . but it's great fun and holds a LOT of truth about this wonderfully crazy Christmas season! Enjoy.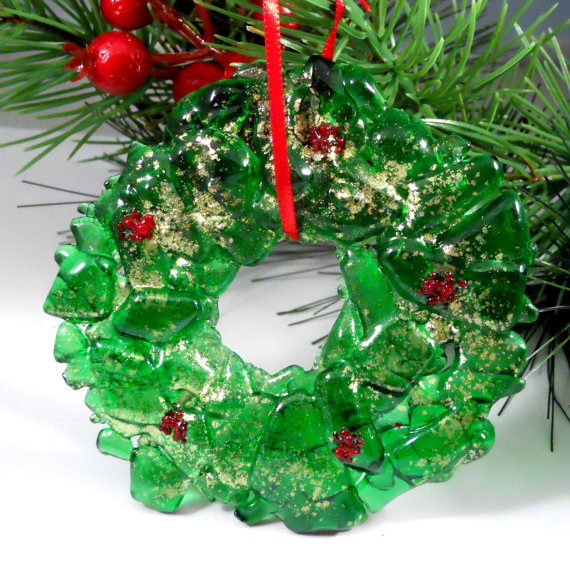 Recycled green bottle Christmas wreath ornament handmade by Kellie of ResetarGlassArt
MANY, MANY thanks to Julie and Blu of Blue Morning Expressions for hosting the Countdown to Christmas 2015 and for her fascinating histories of many of the Christmas songs that are sung this time of the year.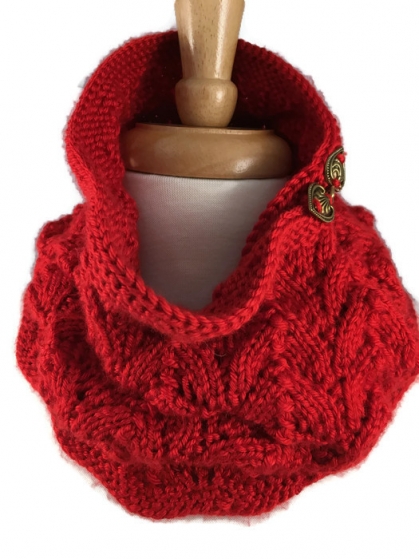 Hand knit red cowl scarf, side fastening, handmade by Nancy of Jazz it Up with Designs by Nancy
This week, 57 items were shared. There was a wide variety of items shared on this week's Countdown to Christmas: hand knit, crocheted and sewn beauties; fun polymer clay pieces; gorgeous lampwork glass beads beads; sparkling jewelry; a recycle glass bottle wreath; handmade cupcake toppers wooden ornaments and much more. There is something here in the Countdown for each and every person on your Christmas gift list, even the hard-to-buy-for person we all seem have on our list!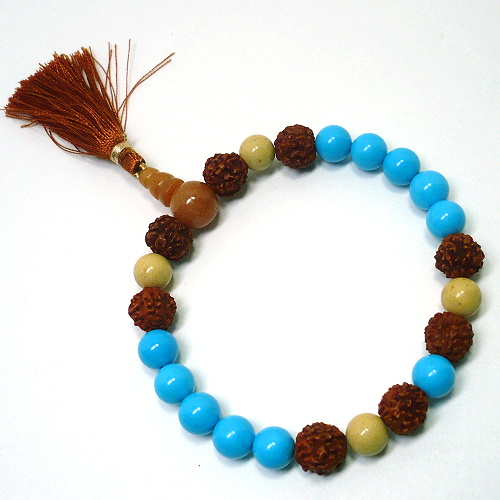 Rudraksha, blue chalk turquoise and camel jasper mala bracelet with a prayer tassel handmade by Kathy of KatsAllThat
In addition to saving each item from the Countdown collection to my Pinterest board and Wanelo collection, I decided to share my favorite item from each of the artists who participated in the collection - fabulous for long lived backlinks (and we all want and need those!). Here are the rest of my picks for Week 12: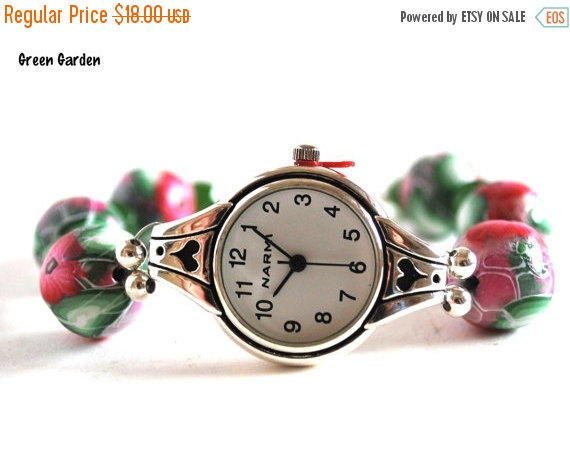 Ladies watch bracelet with red flowers / green leaves polymer clay beads handmade by Julie and Blu of polymerclaybeads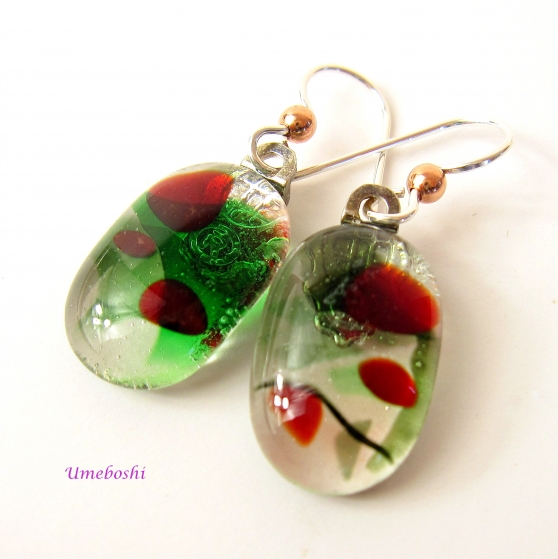 "Holiday Jewels" red and green fused glass dangle earrings handmade by Jo of Umeboshi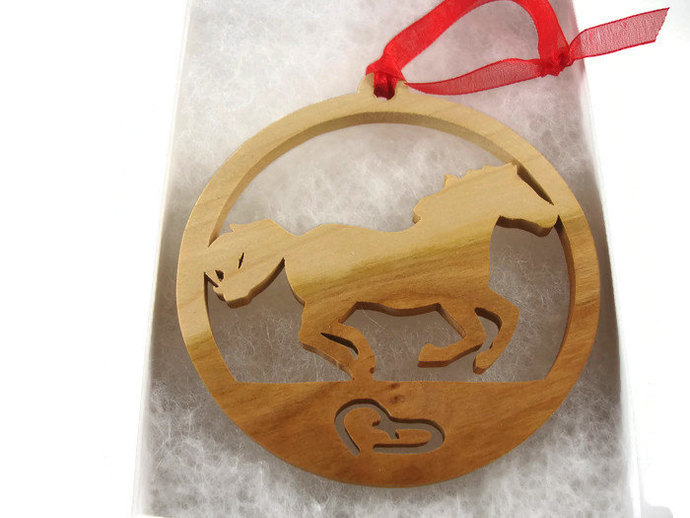 Running horse and horse shoes Christmas ornament handmade by Kevin of KevsKrafts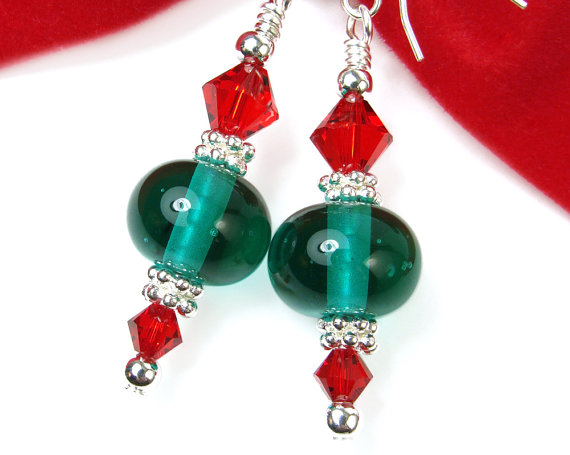 Green lampwork and red crystal Christmas holiday earrings handmade by Mary of PrettyGonzo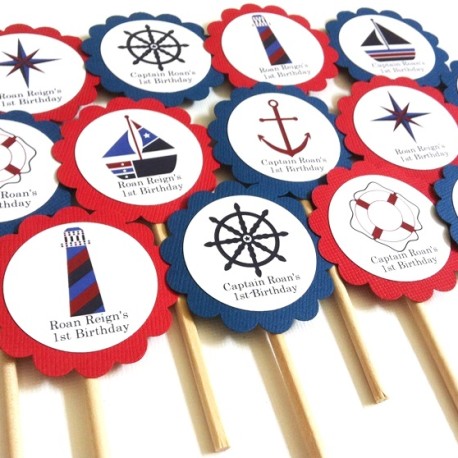 Nautical cupcake toppers in navy blue and red handmade by Nat of adorebynat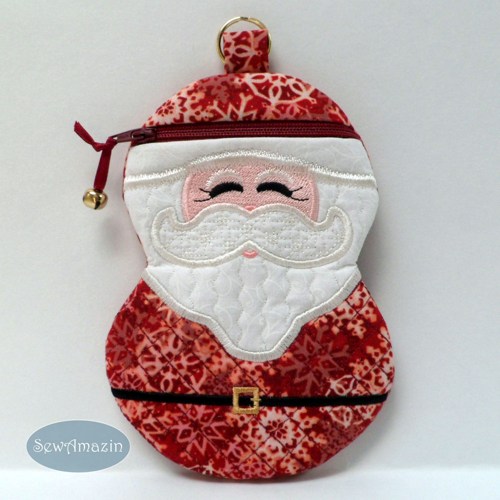 Red snowflake Santa Claus padded zipper case / gift holder / rab bag handmade by Donna of SewAmazin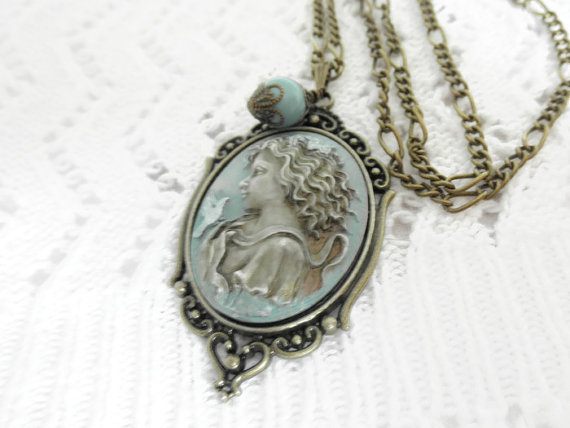 Victorian / Edwardian / Downton Abbey cameo necklace handmade by Linda of TreasuresofJewels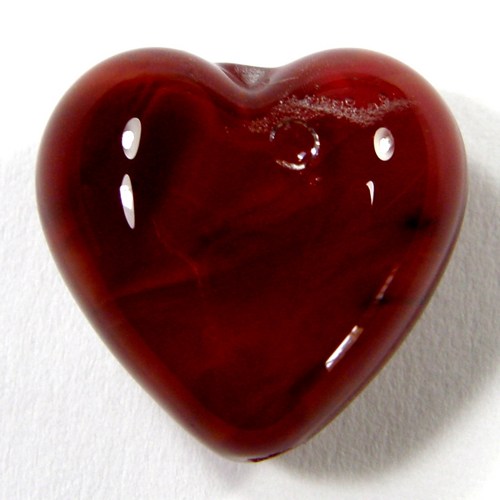 Red lampwork glass heart with encased cubic zirconia handmade by Charlotte of Covergirlbeads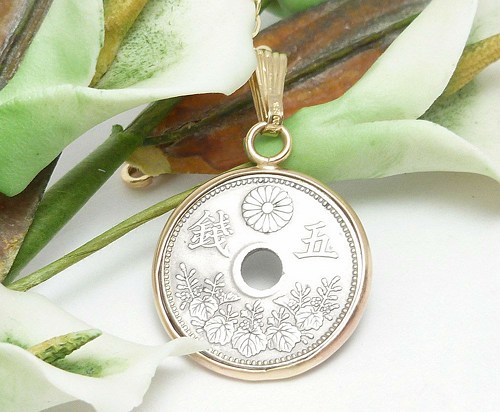 1920 vintage 5 Sen Japanese coin pendant necklace handmade by Diane of dianesdangles
Crocheted red garnet flowers in evergreen decor accent handmade by Ruth of RSSDesignsInFiber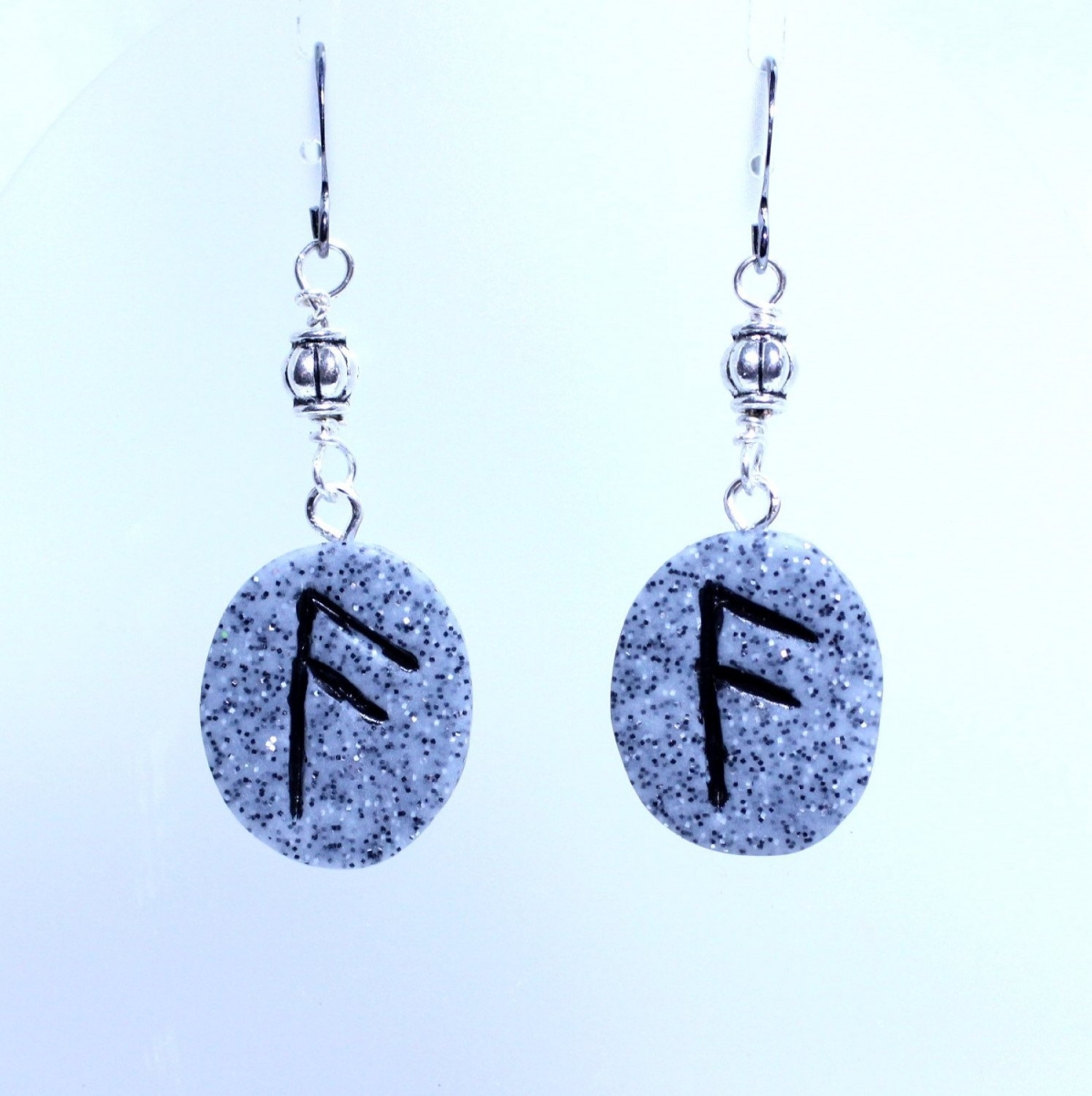 Ansuz, the rune of wisdom, earrings in granite polymer clay handmade by Nancy of Wyverndesigns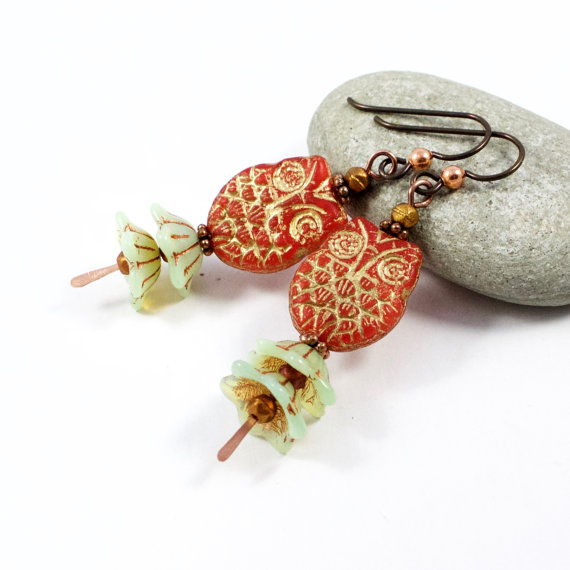 Orange owls on bellflowers and copper earrings handmade by Barbara of SolanaKaiDesigns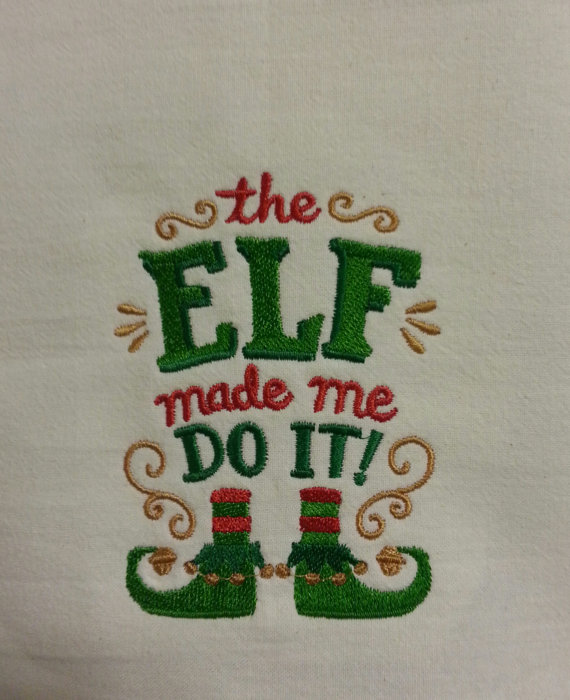 "The Elf Made Me Do It" embroidered holiday dish towel handmade by Mary of SimpleEmbroiderySew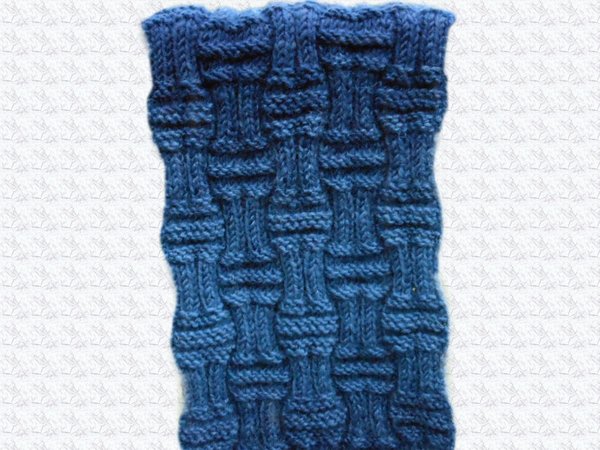 Denim and nave blue ribbed stitch scarf handmade by Cathy of Cathy Creates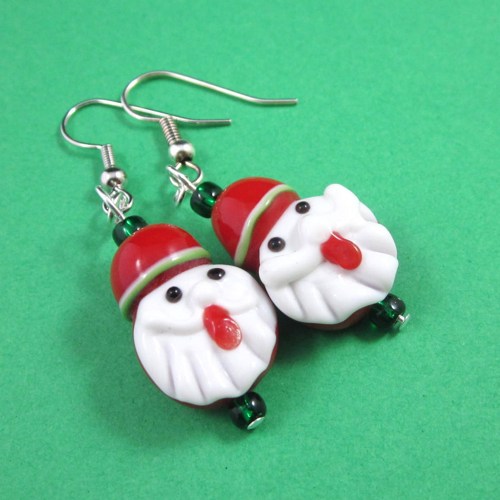 Whimsical Santa face lampwork glass earrings handmade by Connie of TheSingingBeader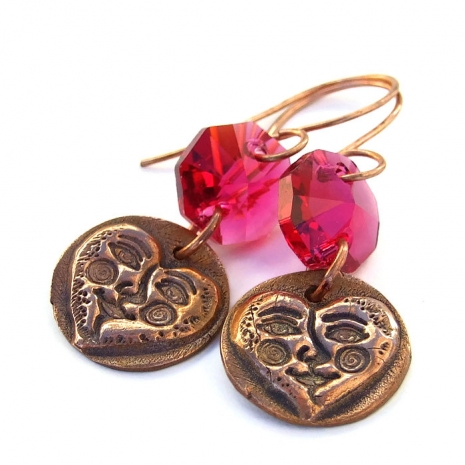 "Wisdom of the Hearts" copper hearts and faces earrings with Swarovski crystals handmade by Catherine of Shadow Dog Designs
So there you have it, my picks for this final week. All of the amazing items shared above are just a sampling of the gift ideas that can be found in the Countdown to Christmas 2015 Week 12 collection hosted by Julie and Blu of Blue Morning Expressions. To see all of the shares, please click here: Countdown to Christmas. I hope at least one . . . and possibly several . . . of these handmade items caught your eye and found their way to your shopping list. Shop early - shop often!
Again THANK YOU to Julie and Blu for hosting the Countdown to Christmas again for the fourth year! ALL of us appreciate all your hard work greatly!
MERRY CHRISTMAS to all!
If you would love to make my day and the day of the artist's featured, please leave a comment. And any promotion that can be done will be greatly appreciated by all. Thank you so much!
For more handmade and vintage Christmas gift ideas, check out all the previous Countdown posts:
Countdown to Christmas - Week 12
Countdown to Christmas - Week 11
Countdown to Christmas - Week 10
Countdown to Christmas - Week 9
Countdown to Christmas - Week 8
Countdown to Christmas - Week 7
Countdown to Christmas - Week 6
Countdown to Christmas - Week 5
Countdown to Christmas - Week 4
Countdown to Christmas - Week 3
Countdown to Christmas - Week 2
Countdown to Christmas - Week 1
My contact information:
Indiemade shop: ShadowDogDesigns
Indiemade blog: ShadowDogDesigns' Blog
Artfire studio: ShadowDogDesigns
ArtFire Blog: ShadowDogDesigns' Blog
Google+: Catherine W
Facebook: ShadowDogDesigns - Jewelry
Twitter: ShadowDogDesign
Pinterest: Shadow Dog Designs
Wanelo: ShadowDog
Amazine: ShadowDogDesigns
Rebelmouse: ShadowDogDesigns
Shadow Dog Designs
Beautifully Unique Handmade Jewelry
for the Discerning Woman
» Tagged:
Blue Morning Expressions
,
BlueMorningExpressions
,
Christmas
,
Countdown
,
gift ideas
,
gifts
,
handmade
,
Indiemade
,
Shadow Dog Designs
,
ShadowDogDesigns
,
shopping
,
vintage
» Share: